Six Fall Ideas That Won't Break Your Decorating Budget
To kick off the fall season in style, I'm teaming up with my Season of Home friends. I'm bringing you a budget-friendly decorating post packed with fall ideas. Thank you to one of my first blogging friends Kristen from Ella Claire, for hosting. Can you believe we're here again, I can't! Another post, another season. Hopefully, it will be a happy, fun-filled season for all. God knows we need it.
I don't know about you, but with every visit to the grocery store, Costco, Walmart, and, yes, Target, I get a tightness in my chest at check out. Whatever your financial situation, we are all feeling the squeeze, so I thought it would be fun to decorate a room without spending anything. Now, I want to preface it by saying I usually buy a few things at the beginning of each season, so I do have a nice collection from previous years. But, I was still tempted to run to the Pottery Barn and West Elm Outlets, and Target. I am happy to say I resisted the urge. I really wanted this post to be authentic, and in years past, I would run out and get seeded eucalyptus, which I didn't even do.
1. SHOP YOUR HOUSE– Before you buy anything, shop your house. I have three areas, plus some where I keep all my seasonal and decorating items. It's a collection that has grown over time, but I rarely pay full price for anything. Pull everything and anything that has warm tones, texture, and scale, large and small. That means pillow covers from your other room, cozy throws, accessories, and art that has an organic pallet or vibe. You don't have to decorate with pumpkins and gords, but you can. I shopped my house, and well, it came out pretty good for zero dollars.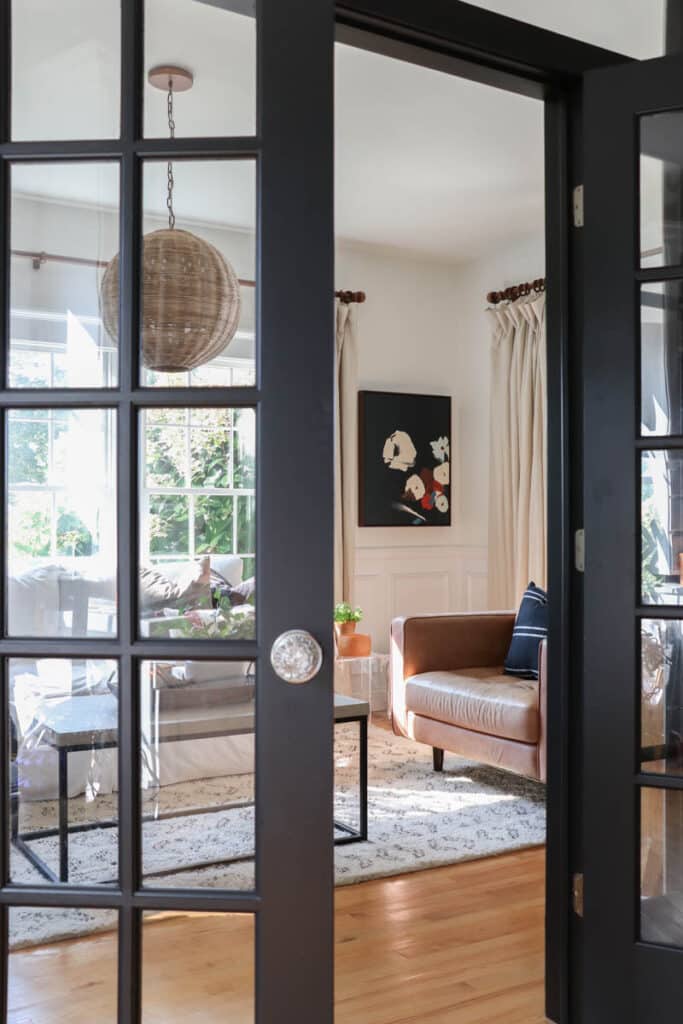 Hats make a great addition to your fall walls, whether they are wool or rattan. They bring the texture that screams autumn.
2. SHOP YOUR YARD– You've shopped your house, now it's time to shop your yard. I have one large locust tree and not much else but Privet and Skip Laurels. When I told myself, I wasn't going to the florist, and I had to make do, I started looking at things differently. I'm not a huge fan of dried hydrangeas, but yet when I clipped them and added them to a low wood dish I had, they looked pretty. I also walked passed my birch tree and thought, let's try it. What's the worst that can happen? It looks awful, and you can always go to plan B. I found the pleasure this year in not spending money, maybe you will too.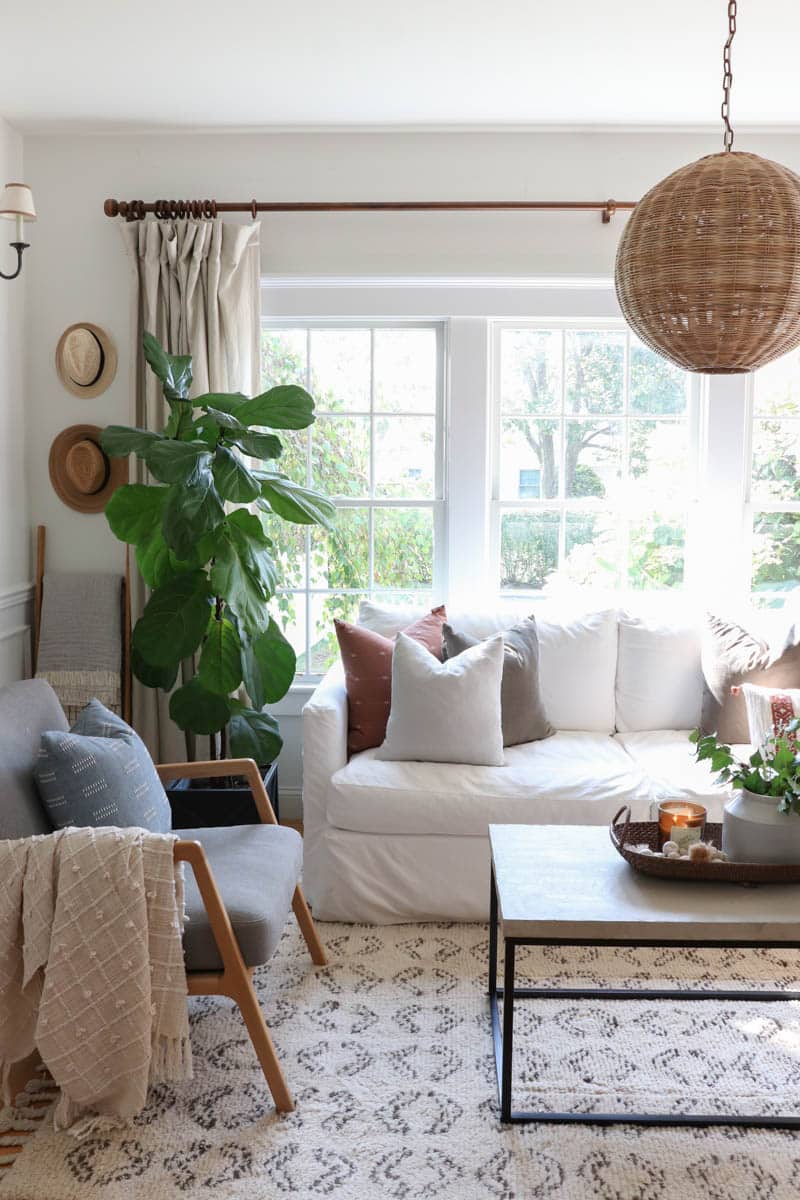 See the dried hydrangeas below.
3. USE AN EARTHY, MOODY, OR ORGANIC PALETTE. A cohesive palette of warm and moody tones can unite a space. Think light and dark wood tones, browns, sand, and clay colors. The best place for inspiration is art, textiles, or a pattern you want to bring in. You can use this palette to create your pillow arrangement and bring in other like minded accessories.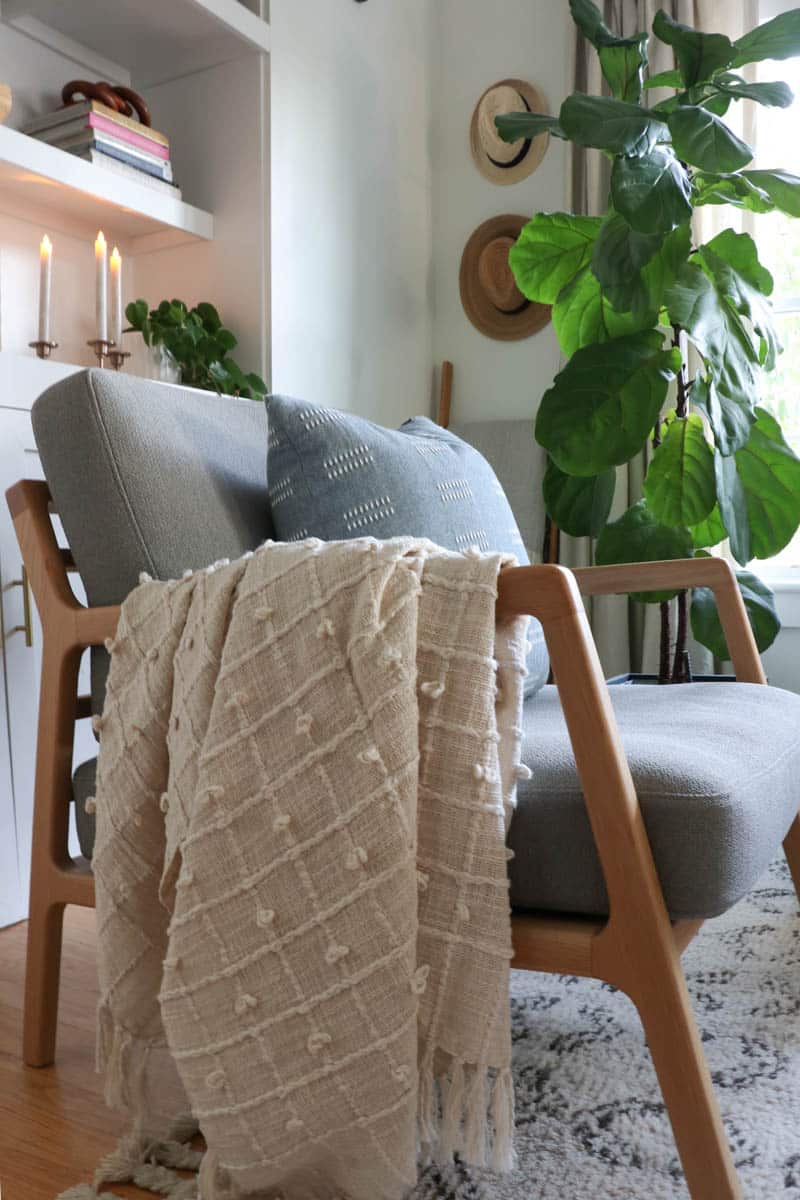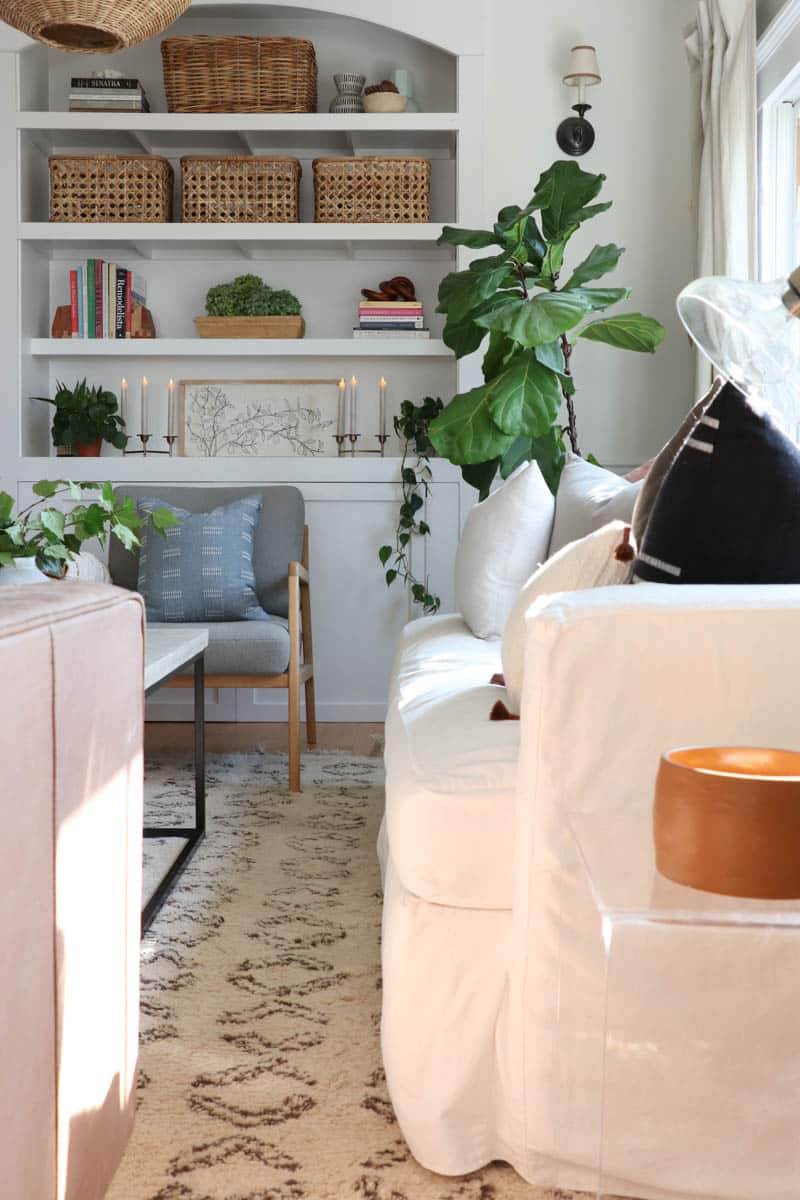 4. ILLUMINATE THE SPACE! Ambiance is key, don't be afraid to go over the top. The more candles or twinkle lights the better. I am loving all the LED lights, I bought my tapers on AMAZON.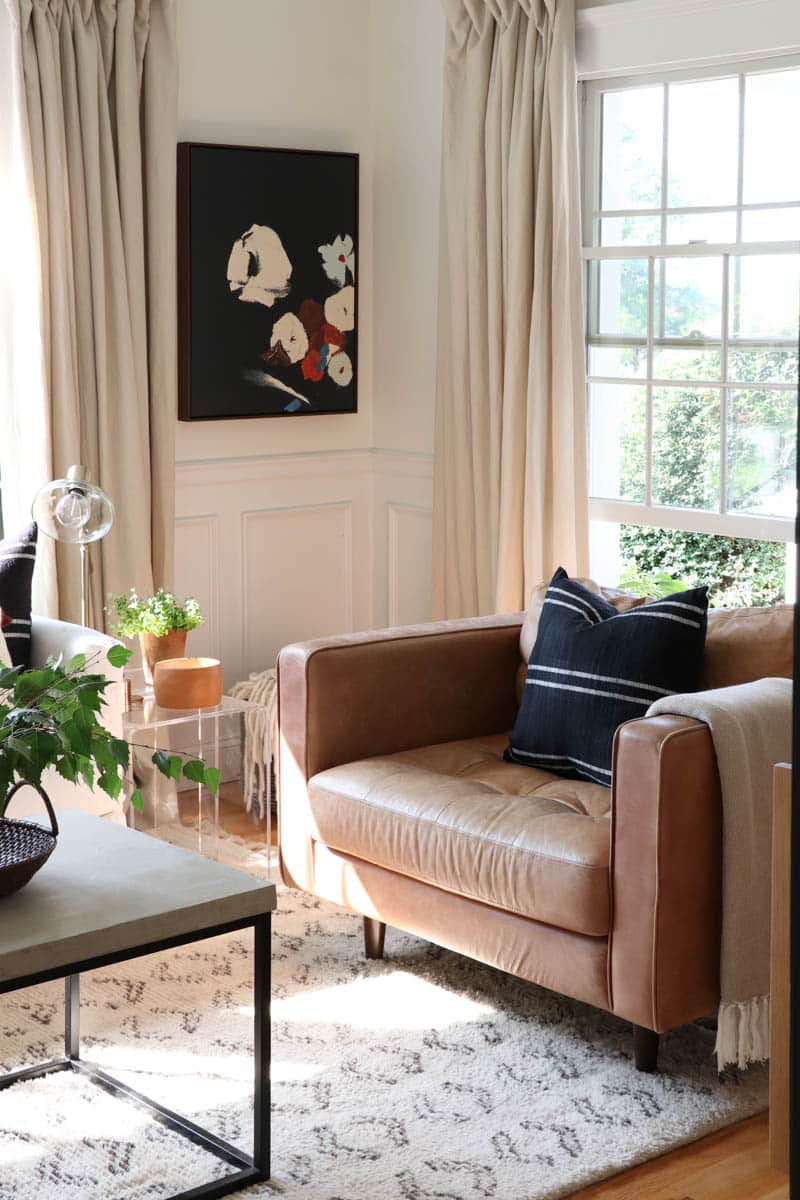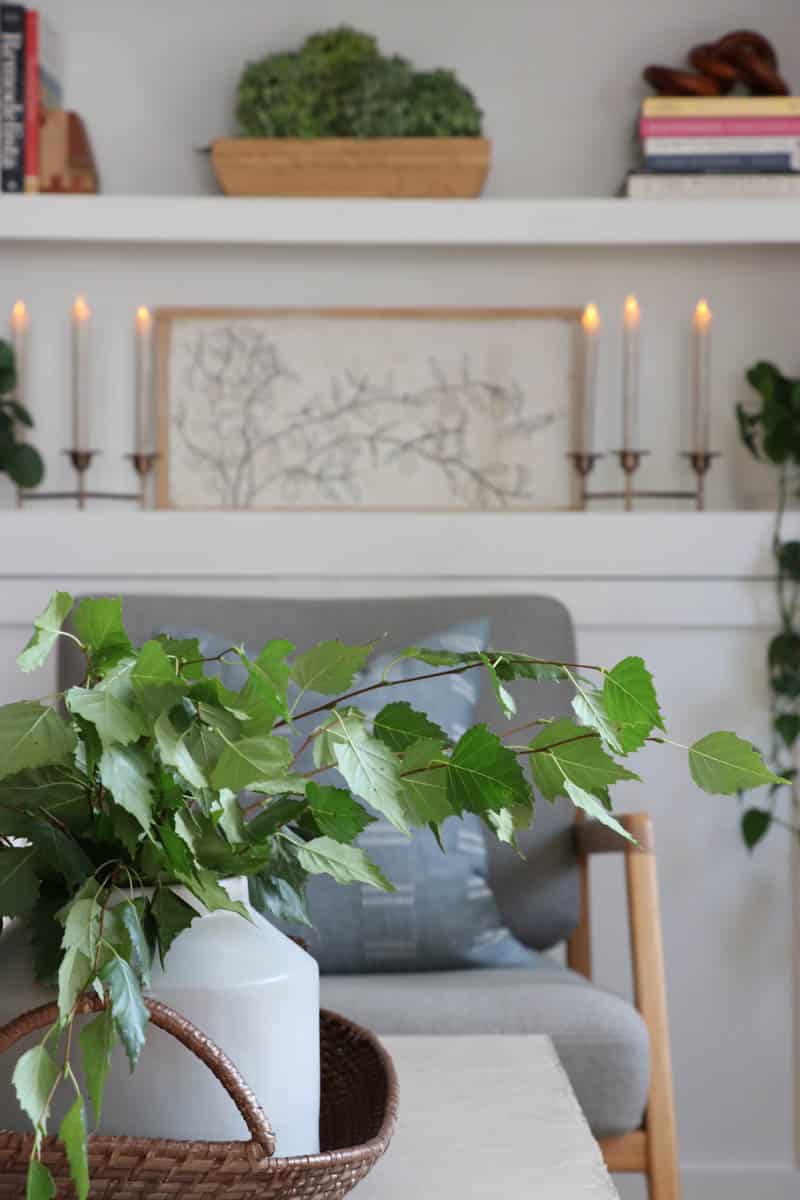 5. TEXTURES! Mix and match all of your cozy velvet, knits, boulce, and wool, and don't forget about rattan, clay, woods, and concrete. Again, try to use what you have.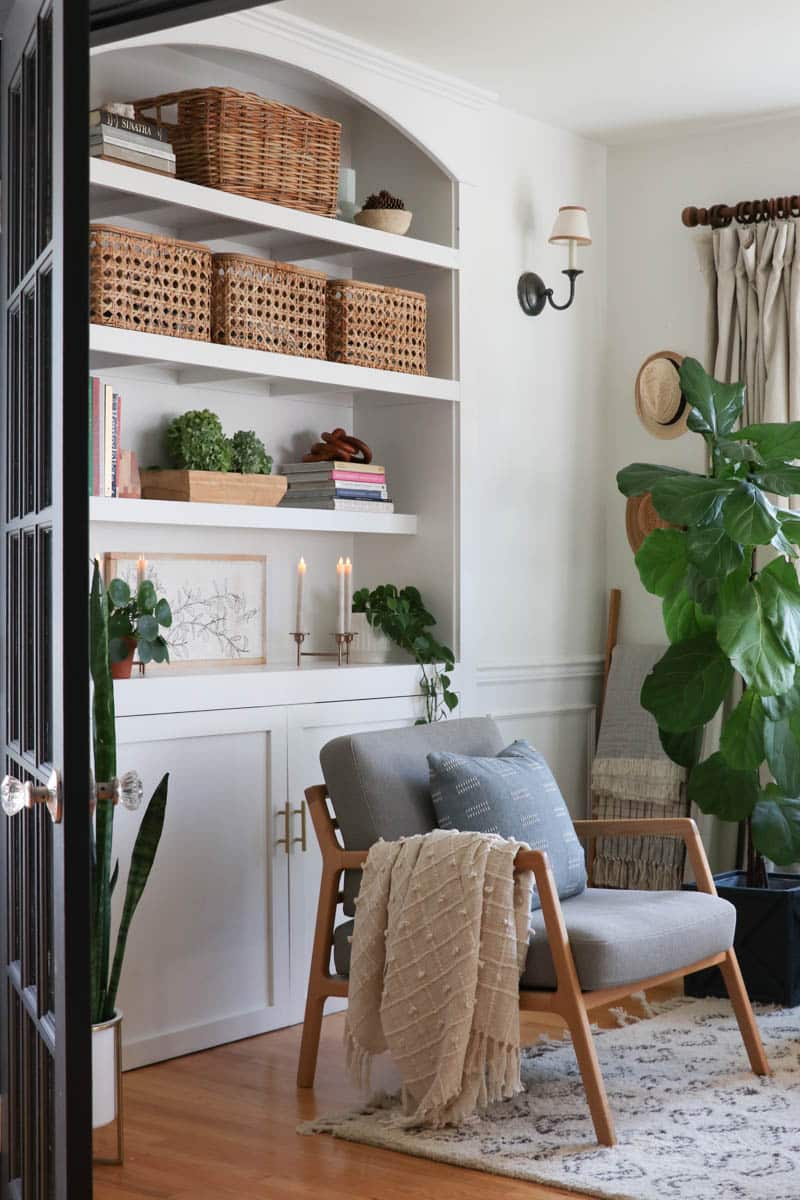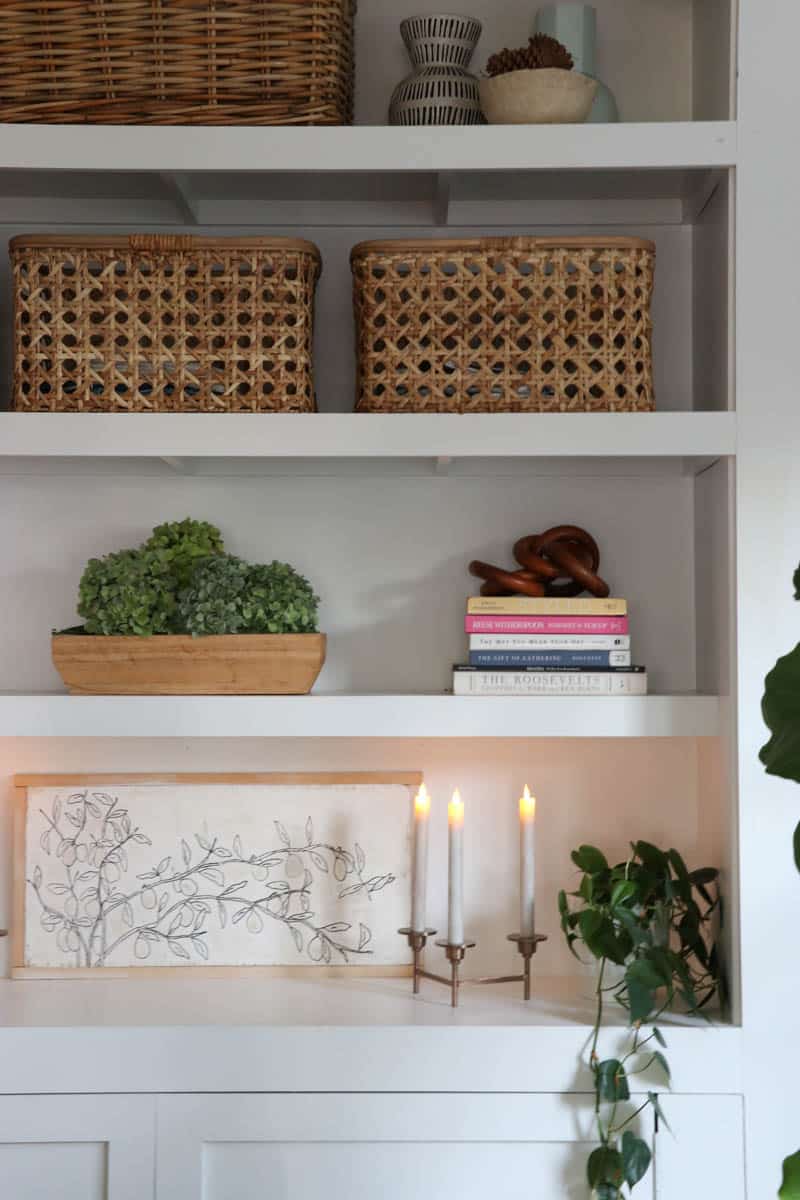 6. PLANTS LOVE FALL TOO! Mix and match your indoor plants. I have all sorts of shapes and sizes in this room. The great thing about plants, they are a one-time investment.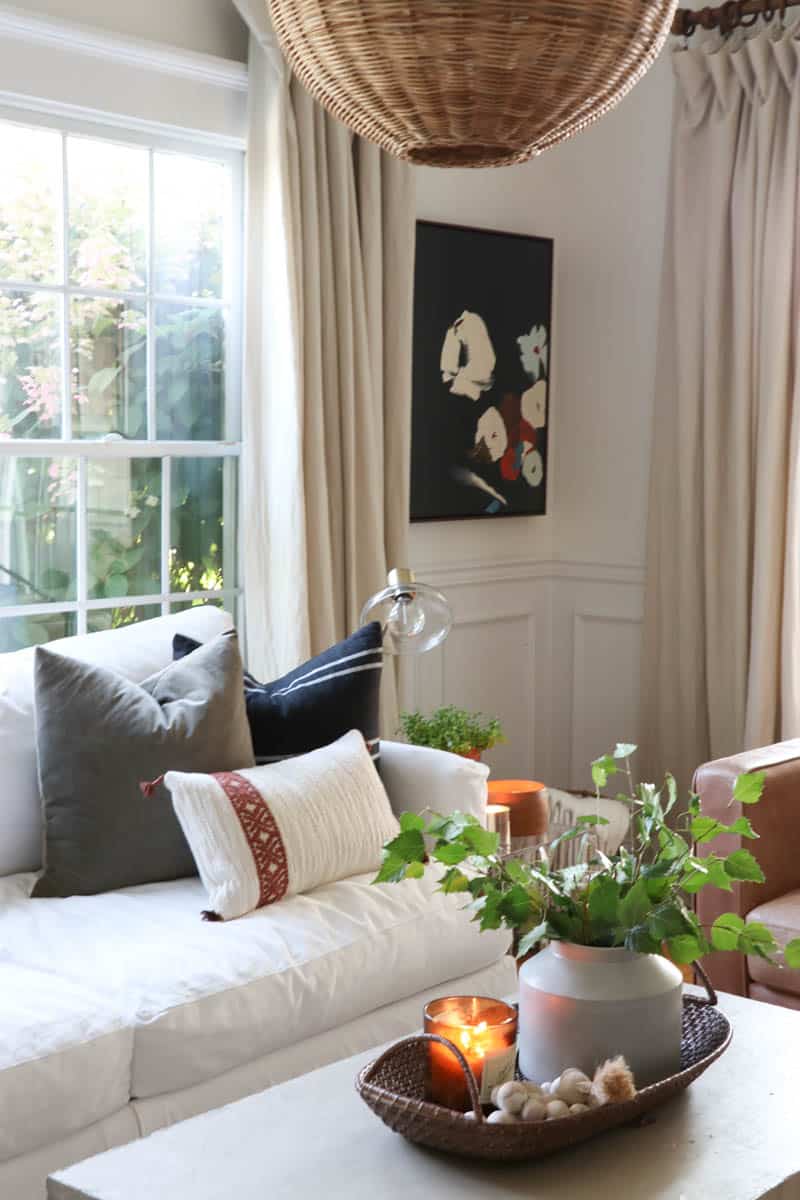 Shop the look…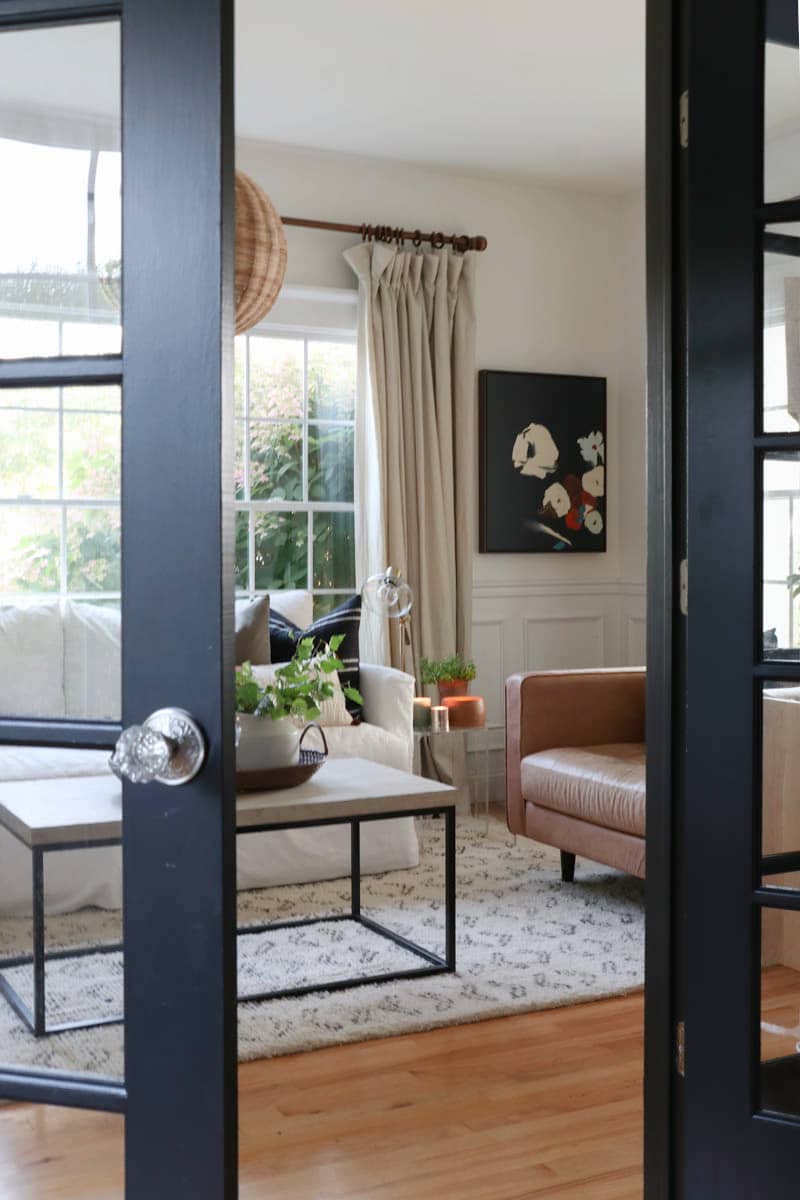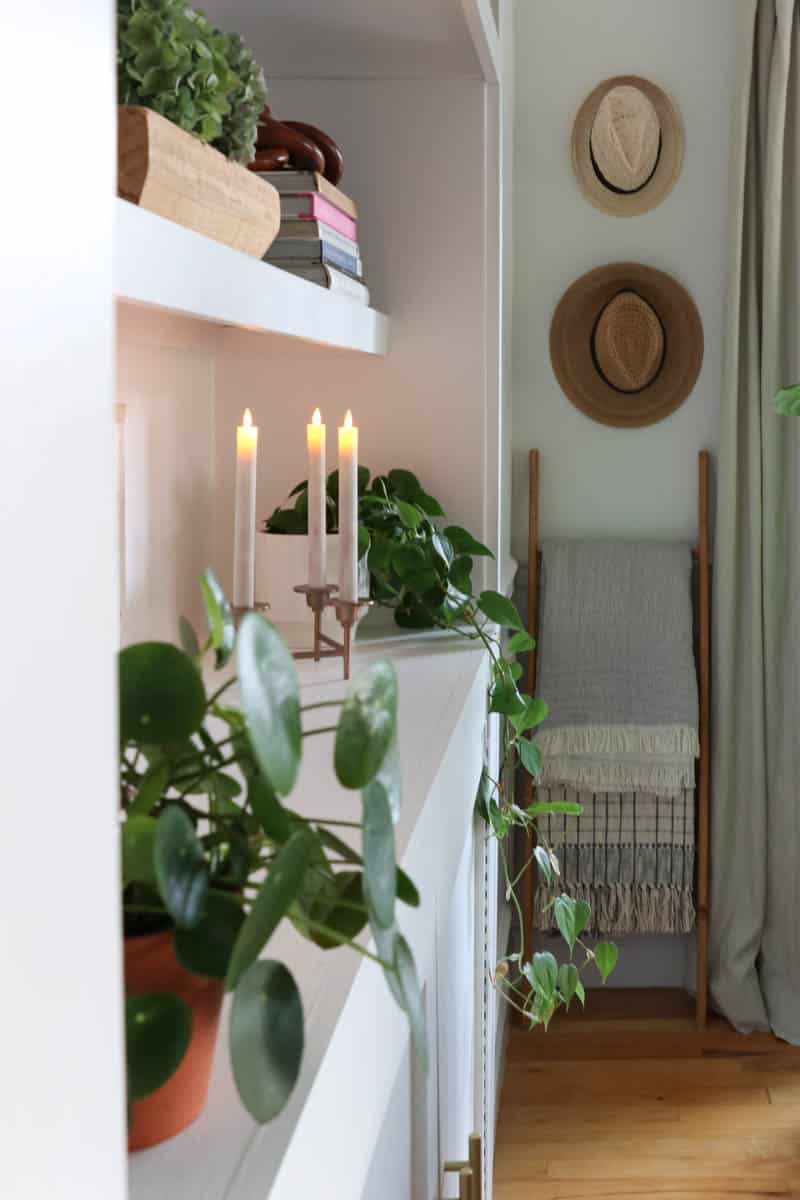 You can create a fall vibe without your typical fall accessories, don't be afraid to think outside the box this season.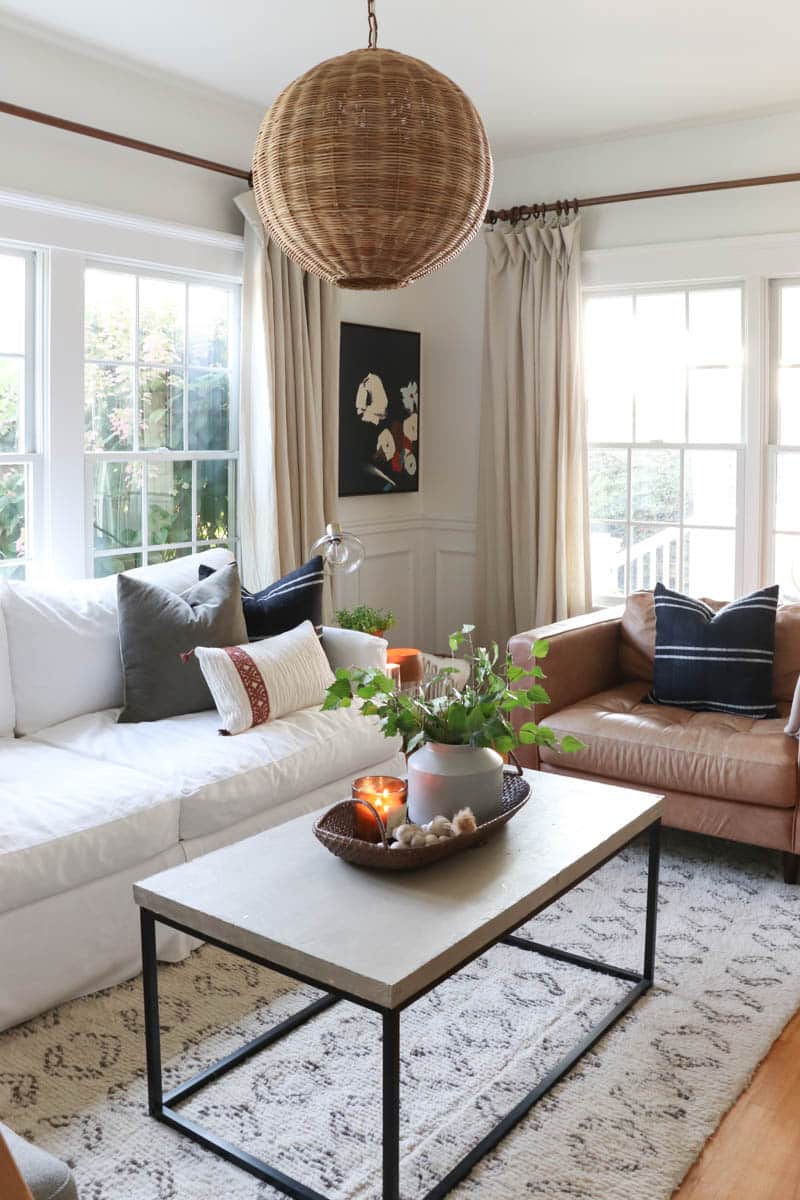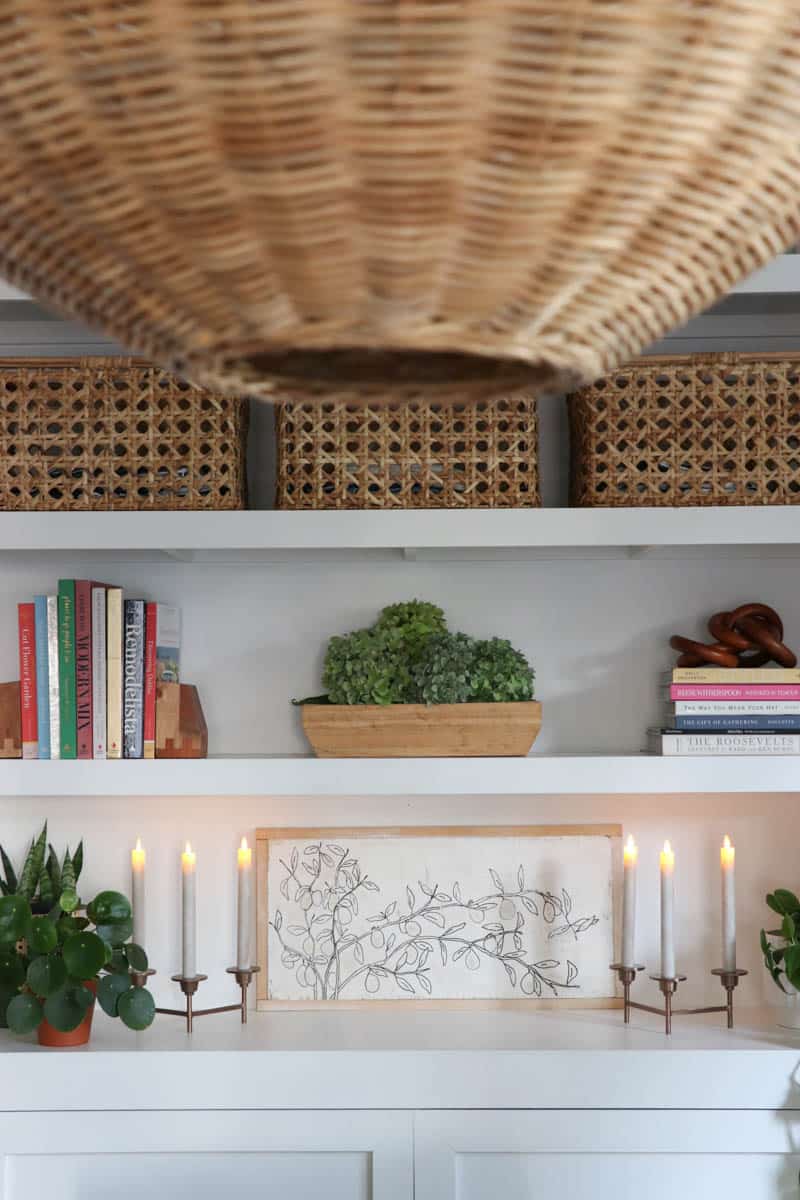 Shop the look…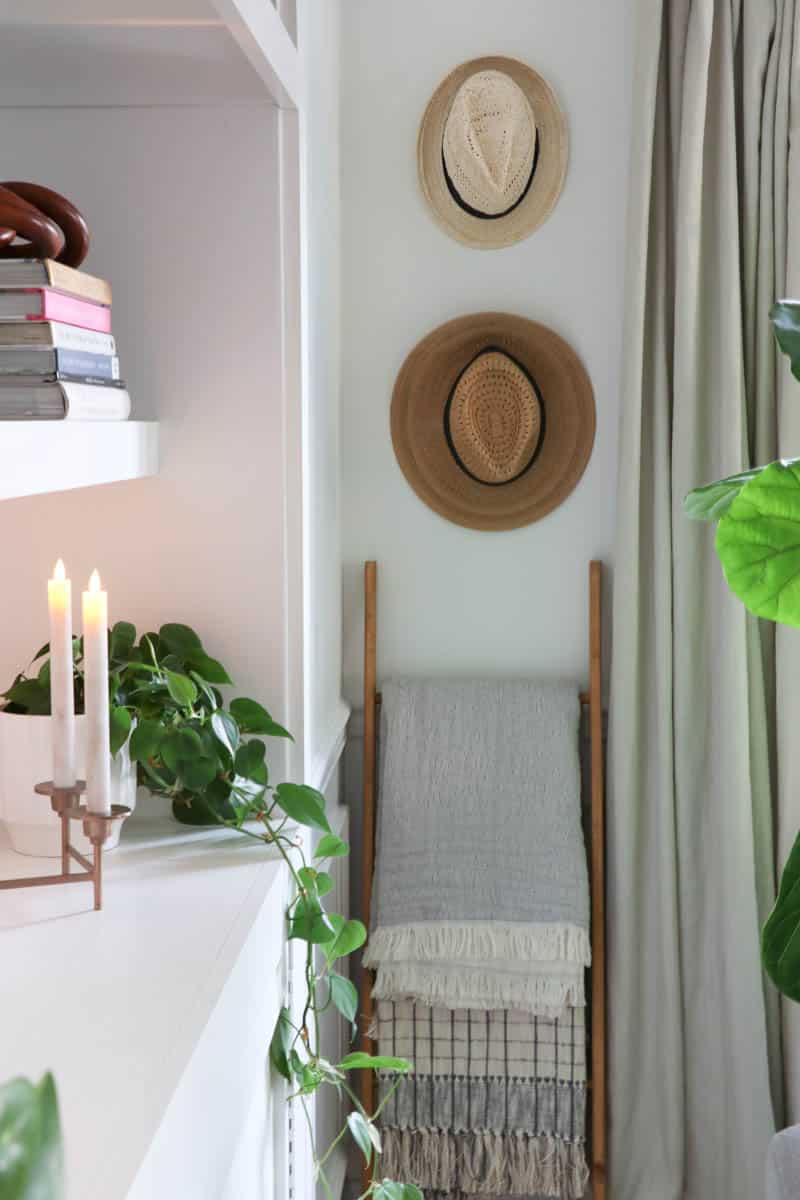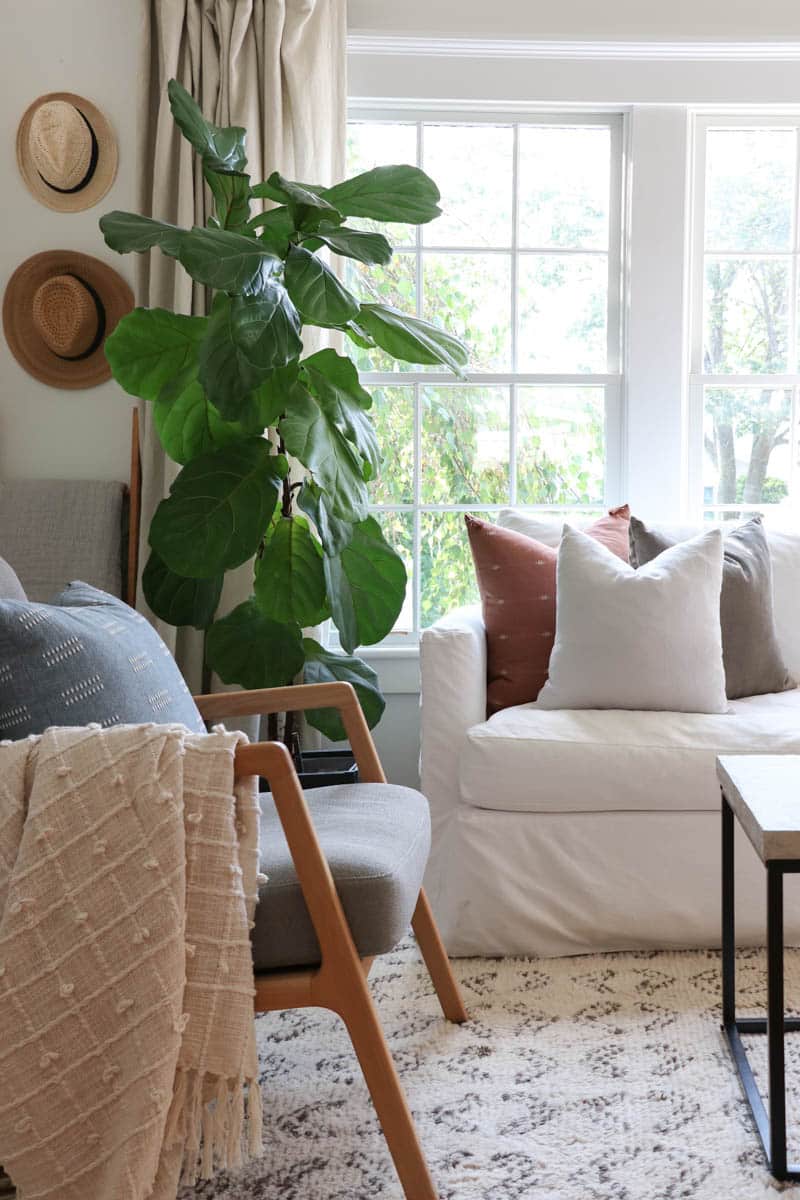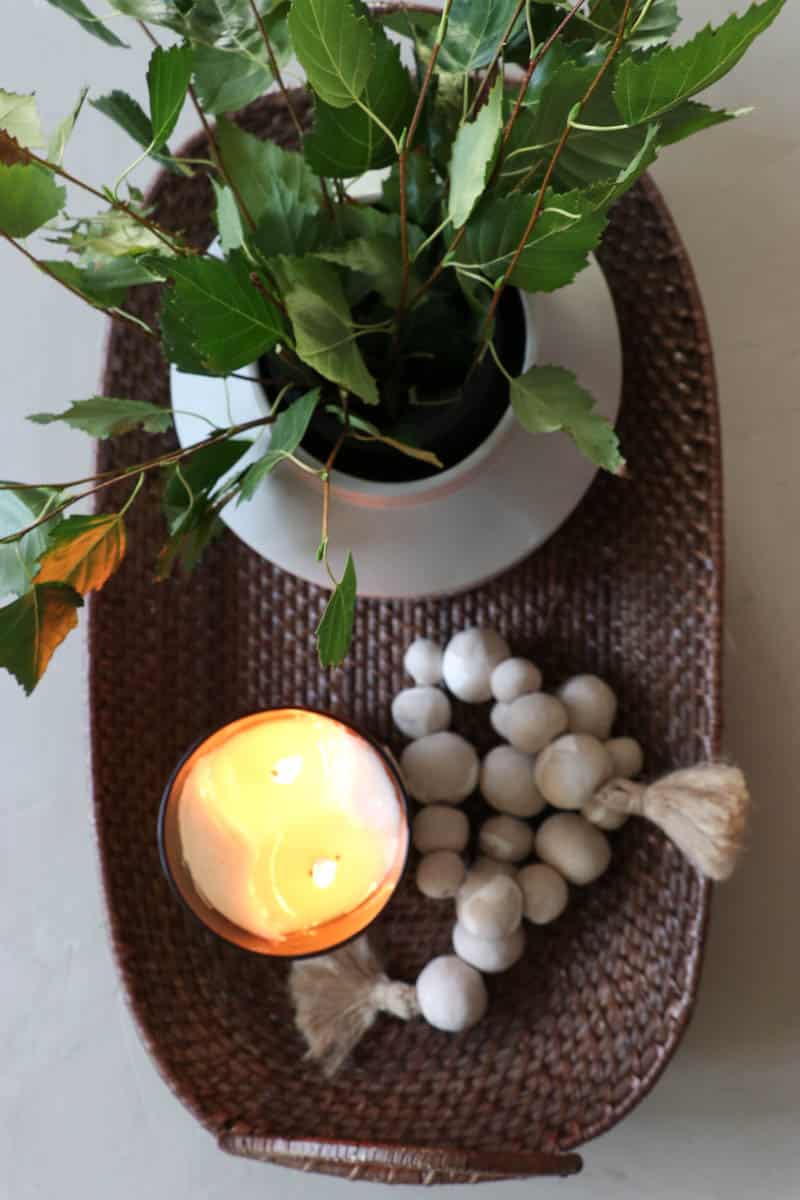 DIY Fall Wheat Candle Tutorial by Ella Claire & Co. | Six Fall Ideas by City Farmhouse | DIY Cinnamon and Cloves Pinecones by Handmade Farmhouse | Homemade Fire Starters by Inspired by Charm
Forged Autumn Floral Arrangement by French Country Cottage | DIY Dried Flowers Fall Wreath by Dear Lillie | Foraged and Budget Friendly Fall Decor by Zevy Joy
Have a happy day, friends!