Classic Nantucket Inspired Outdoor Table Makeover + Video
Hi there friends! I have a fantastic before & after to share with you today! Living close to the water my backyard furniture can get worn very quickly. This year I decided it was time to give my outdoor dining table a refresh. With the help of my friends at Sherwin-Williams I was able to find the perfect color & products for this makeover.
The Sherwin-Williams store locator made finding a location close to my house easy. I am lucky I have 2 stores near by but for this project I decided to give the Riverhead, NY store for a visit. They are incredibly helpful each time I stop in, this time was no exception. I was appreciative for the advice they gave for this particular project since it needed to be done right to withstand the outdoor elements.
Color has always been my "thing" so I get excited to explore it anytime I have a new project. Sherwin-Williams makes it easy & fun to explore color both online and in the store. Their online ColorSnap tools can actually help you visualize a color in your space, match a color, create a custom color palette for you and so much more. They also have an in store ColorSnap system that is gorgeous and gives an in person paint visual & perspective for those who prefer it.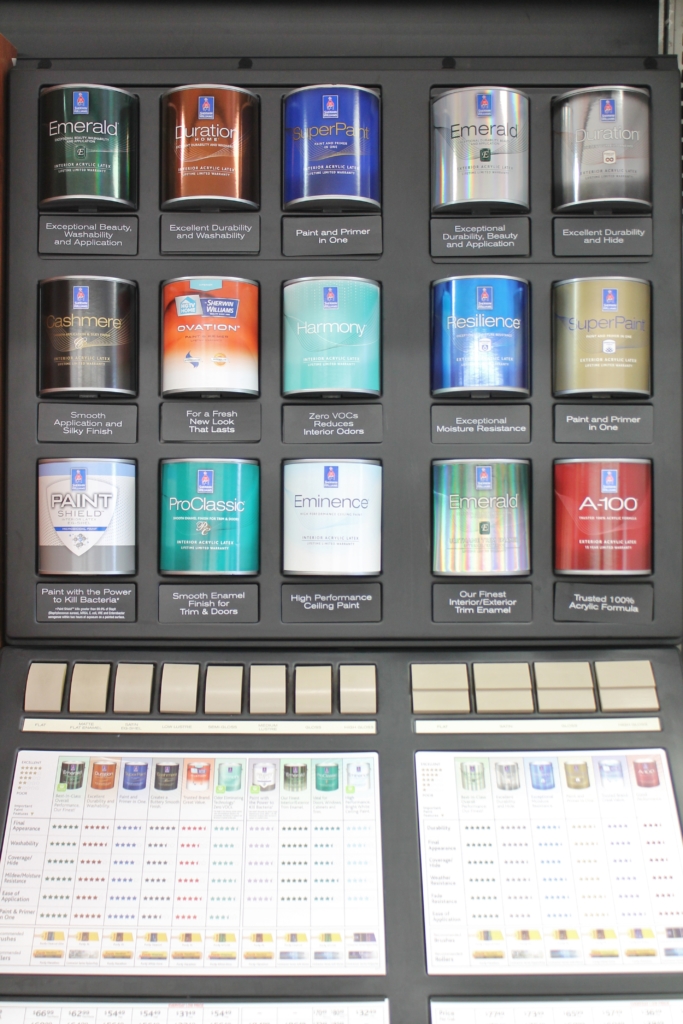 I decided to paint my outdoor dining table instead of re-staining it for a few reasons. I recently had a backyard privacy screen installed, which was sealed with a beautiful outdoor wood stain, I will be sharing this project next. Plus, there is already lots of wood details in my small backyard already so I thought paint would balance the textures nicely.
The helpful staff at my local Sherwin-Williams store made it easy to find a great color. After selecting 4 great hues from the online ColorSnap tool they suggested I take Colors to Go samples home to try for this project. After testing the colors I decided on Felted Wool SW9171, it gave the classic Nantucket Gray look I was going for.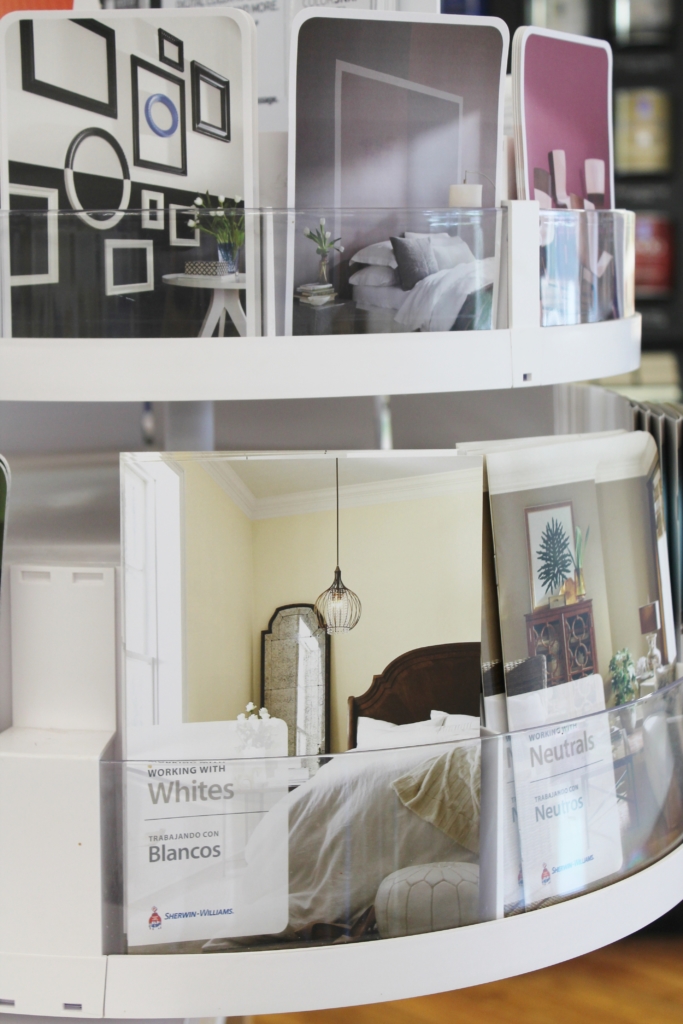 This project made a big impact considering the small amount of time it took to complete. In 3 simple steps I was able to transform my outdoor dining table into a stylish addition to my backyard space.
This is what you will need for this project…..
Step 1:Sand
After preparing your space use the electric sander with 150 grit paper to lightly sand your surfaces. Be sure to wear a safety mask. Rough up all areas of your piece. Take your cloth rag to wipe away excess. If you have a slatted piece with nooks and crannies you can use a leaf blower to get your surface clean of dust particles.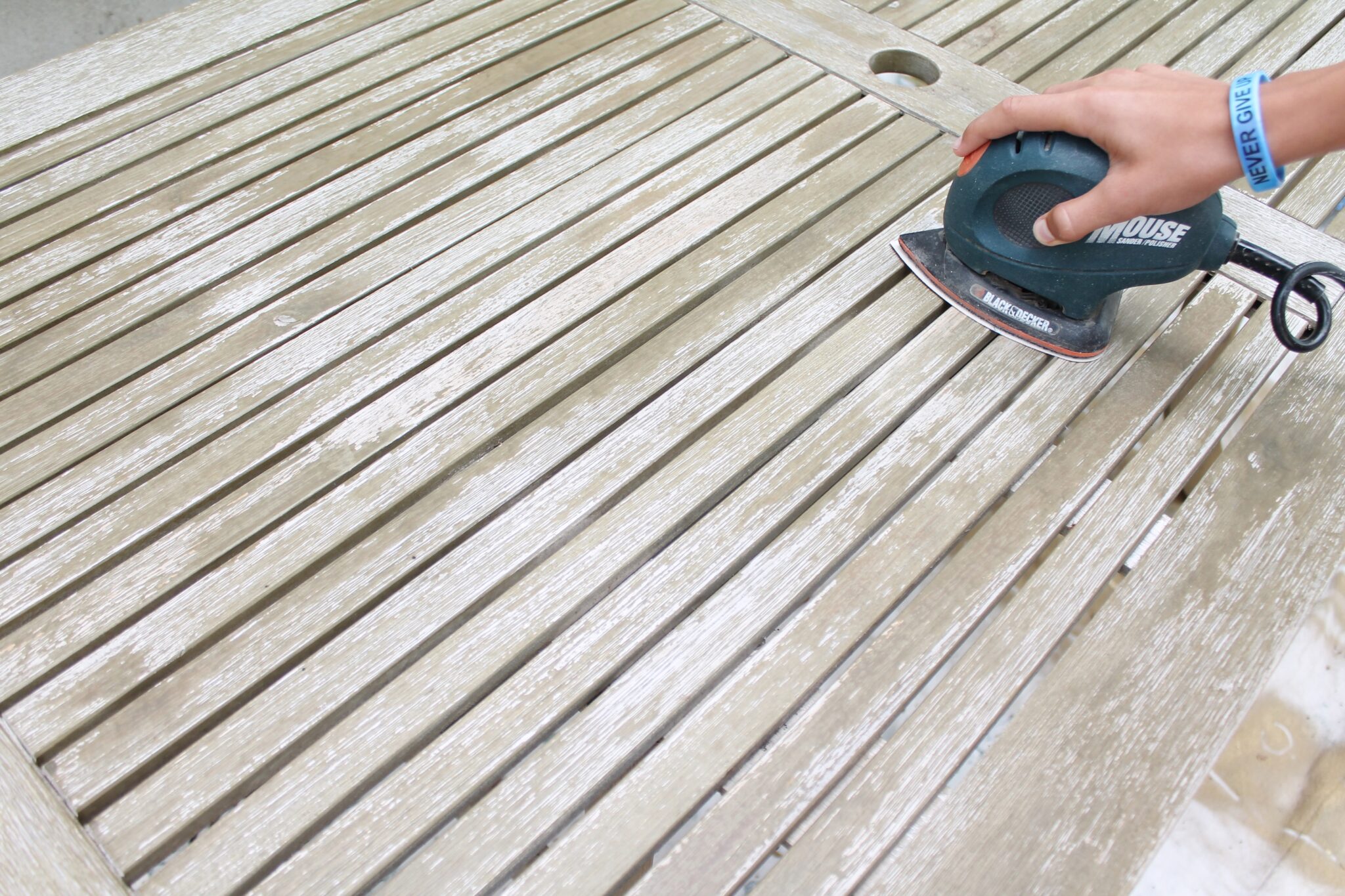 Step 2:Prime
When using paint & primer it's always a good idea to wear latex gloves. Using your 2″ angled brush apply 1 coat of an exterior latex primer. Be sure to go with the grain of your wood. Leave your piece time to cure before applying your top coat, this will insure the longevity of the painted piece.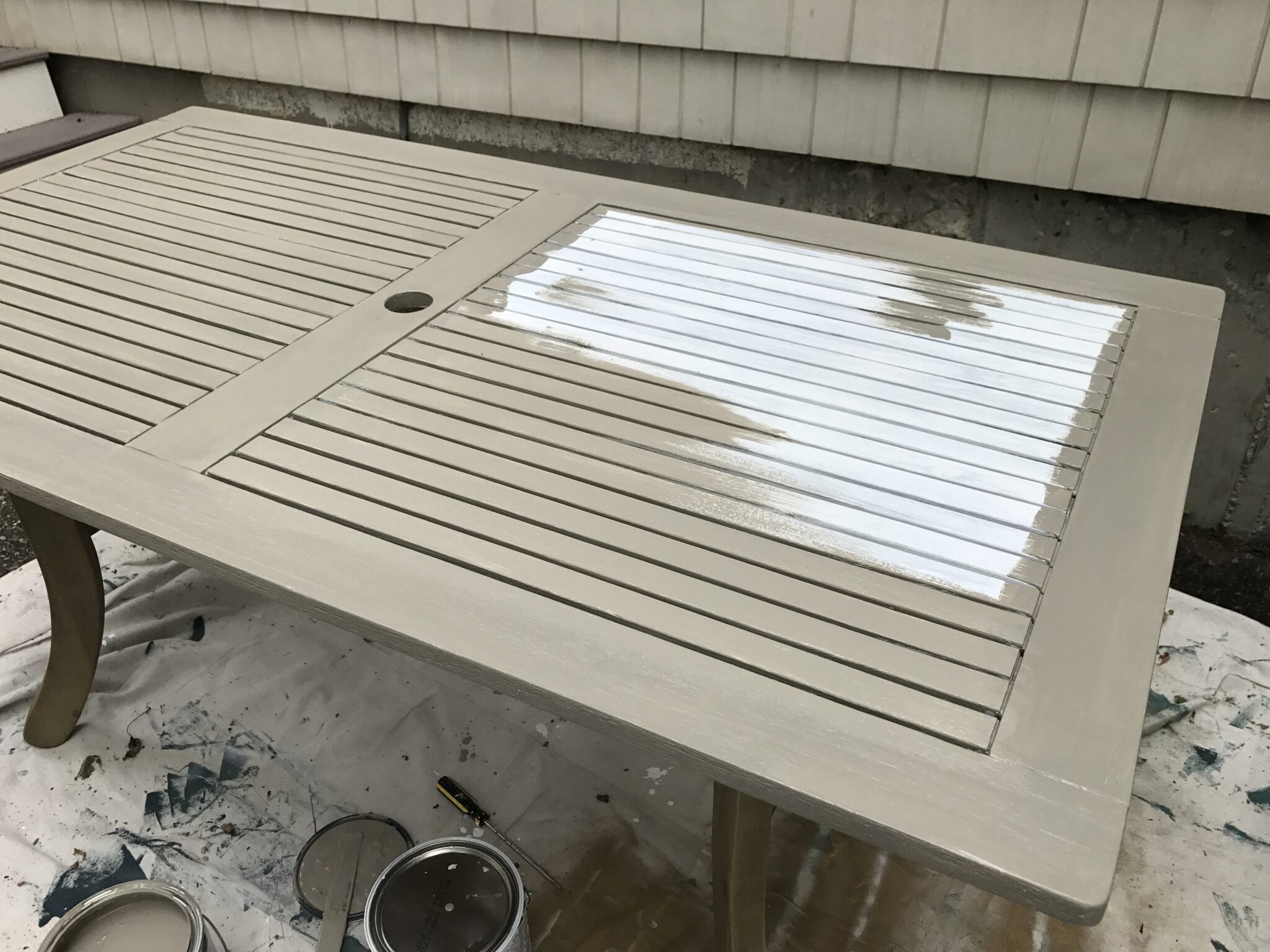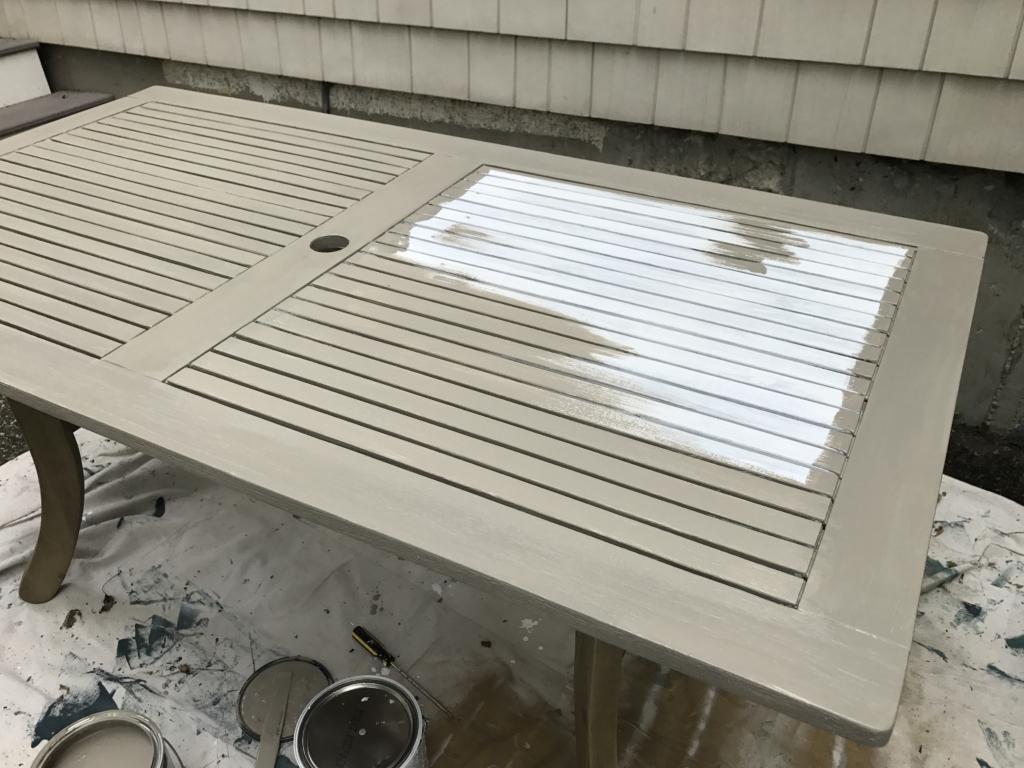 Step 3:Paint
Take your exterior color of choice and apply your first coat with your 2″ angled brush. I chose Felted Wool-9171 in a Satin. Going with the grain of the wood apply conservatively to your open slates to avoid drips. You can use an artist brush to smooth out and variations in the paint application especially in your tight areas. For the second coat I used a small foam roller for an even finish but you may also use the same paint brush as well. Let the piece dry in between coats and give it a day or two to cure completely before using it outside, especially if you live in a humid area.
Simple right?! Are you ready?!
THE BEFORE + AFTERS…..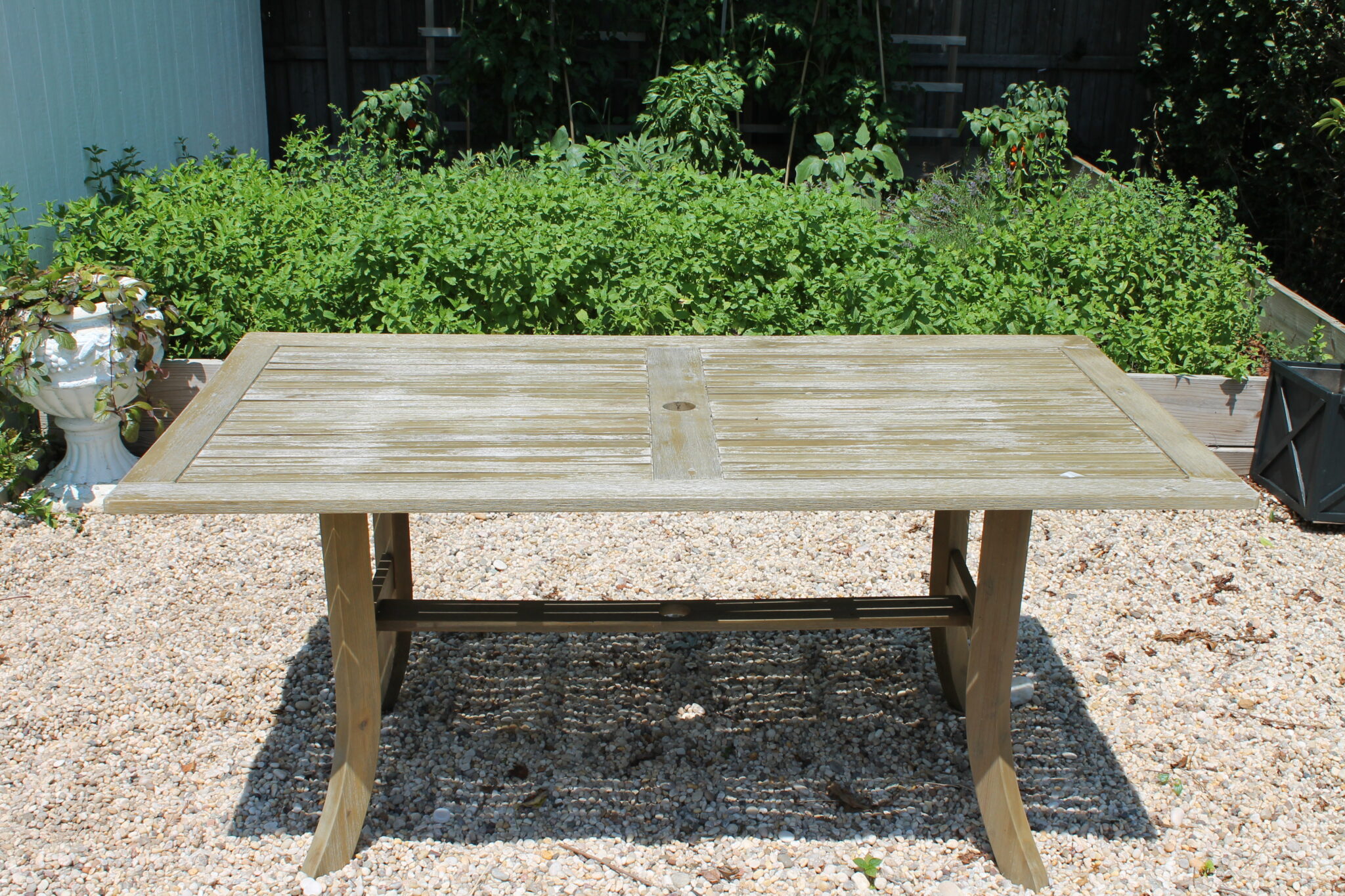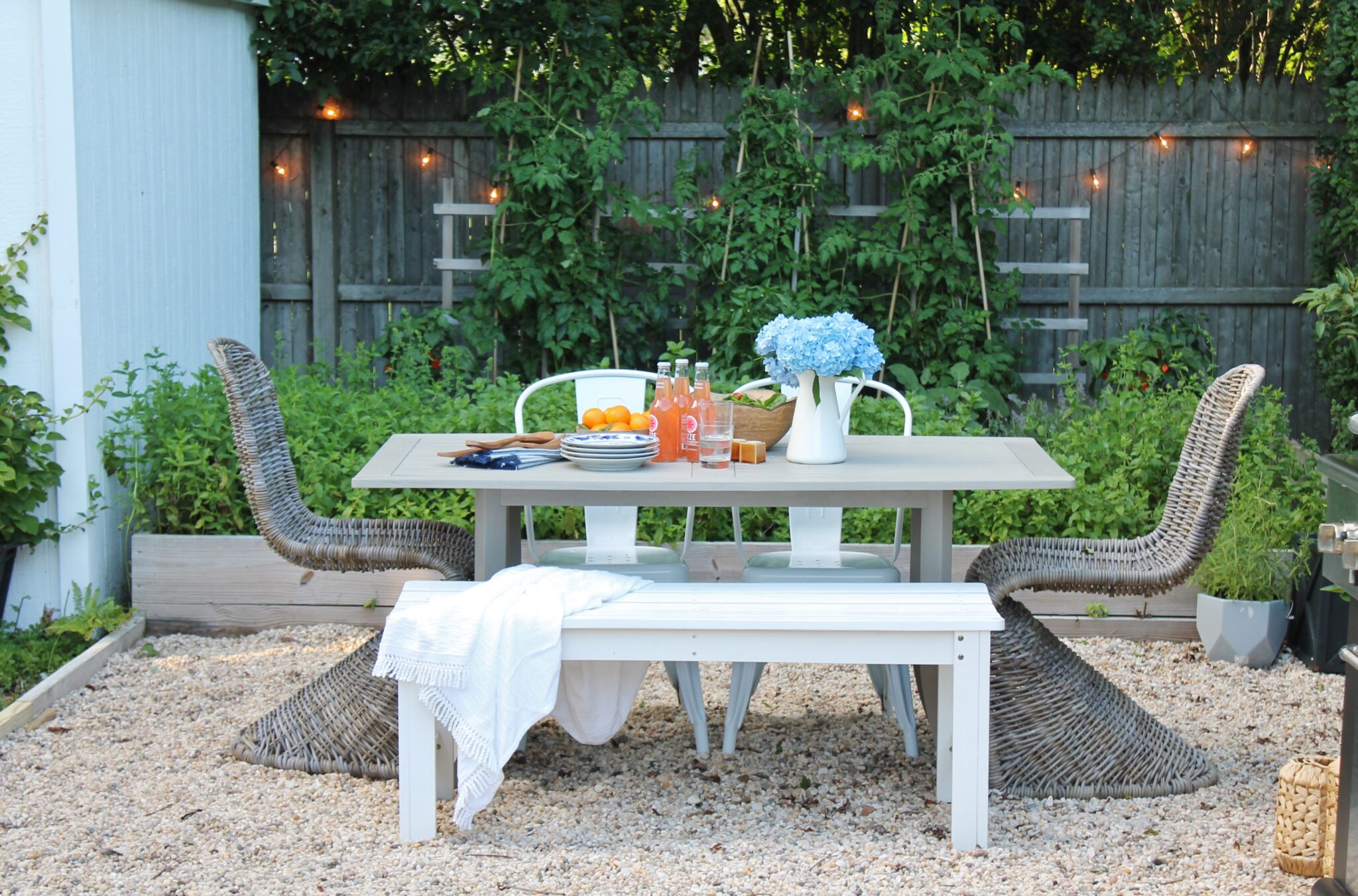 And at night with the lights on…
Another before & after…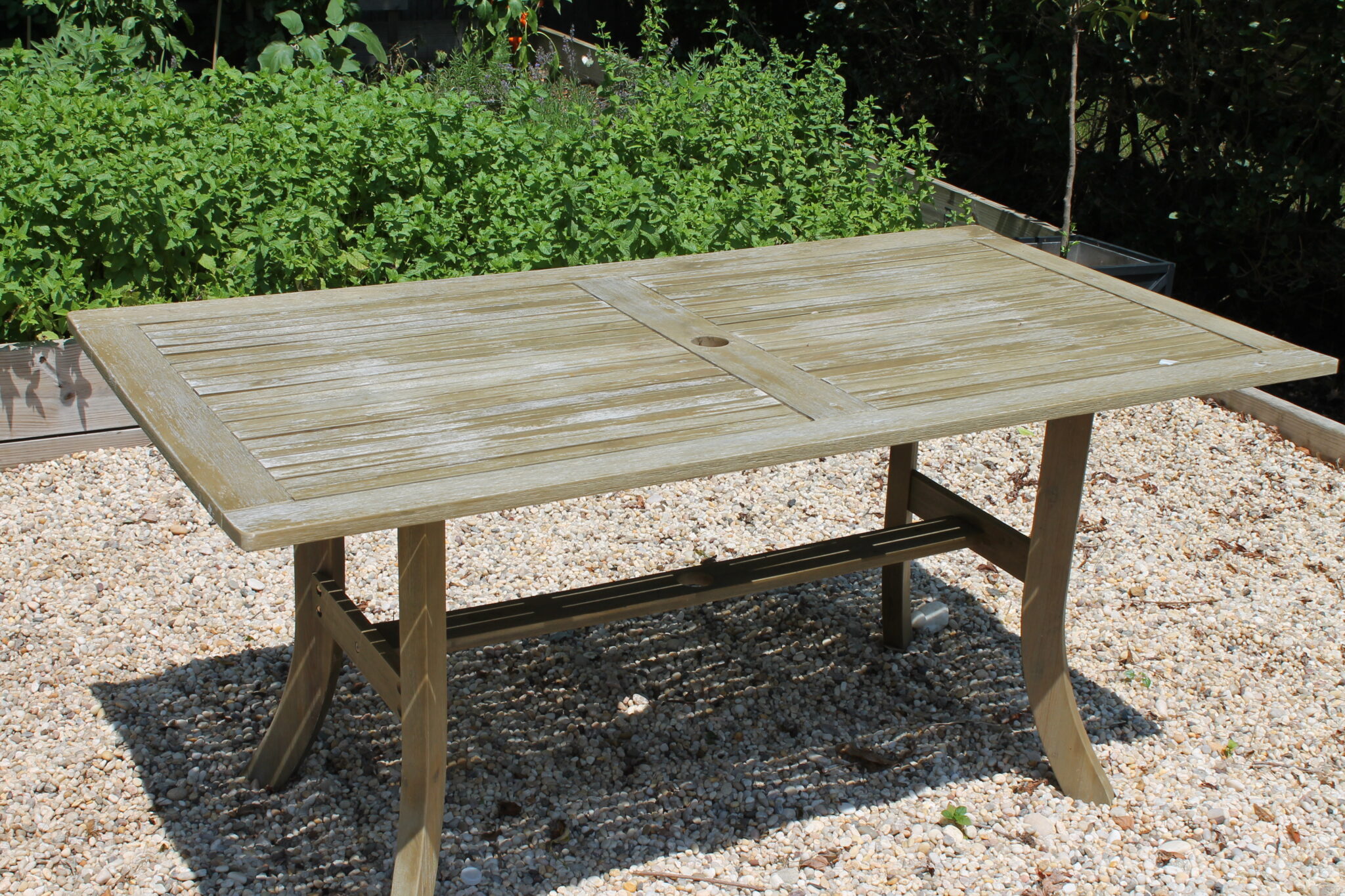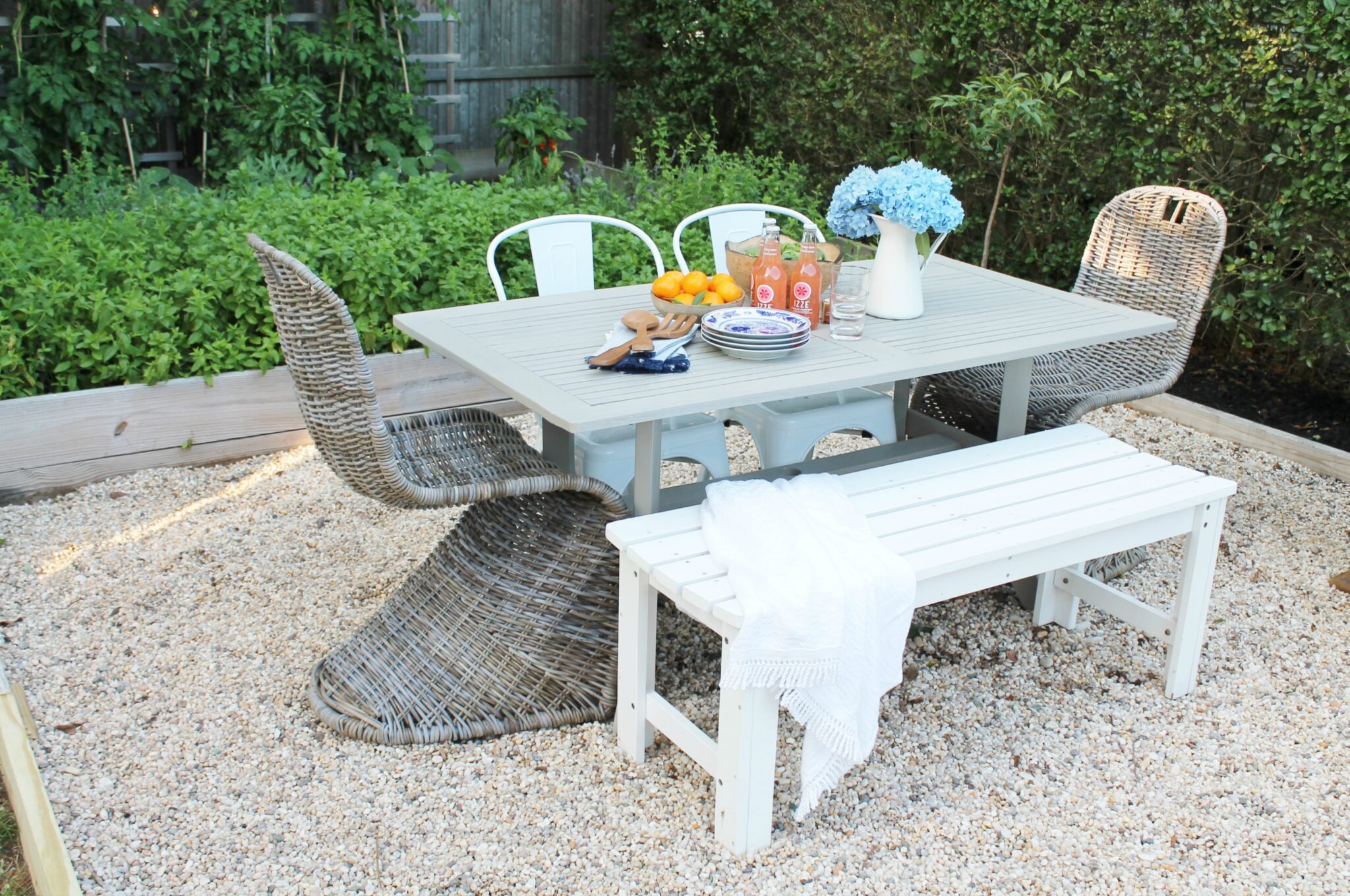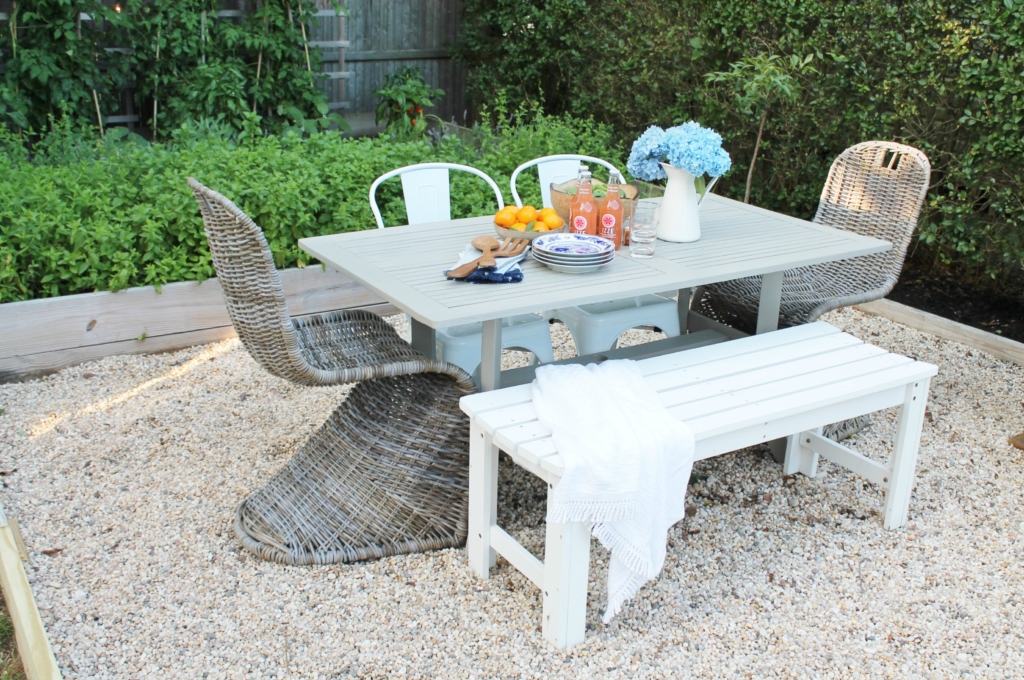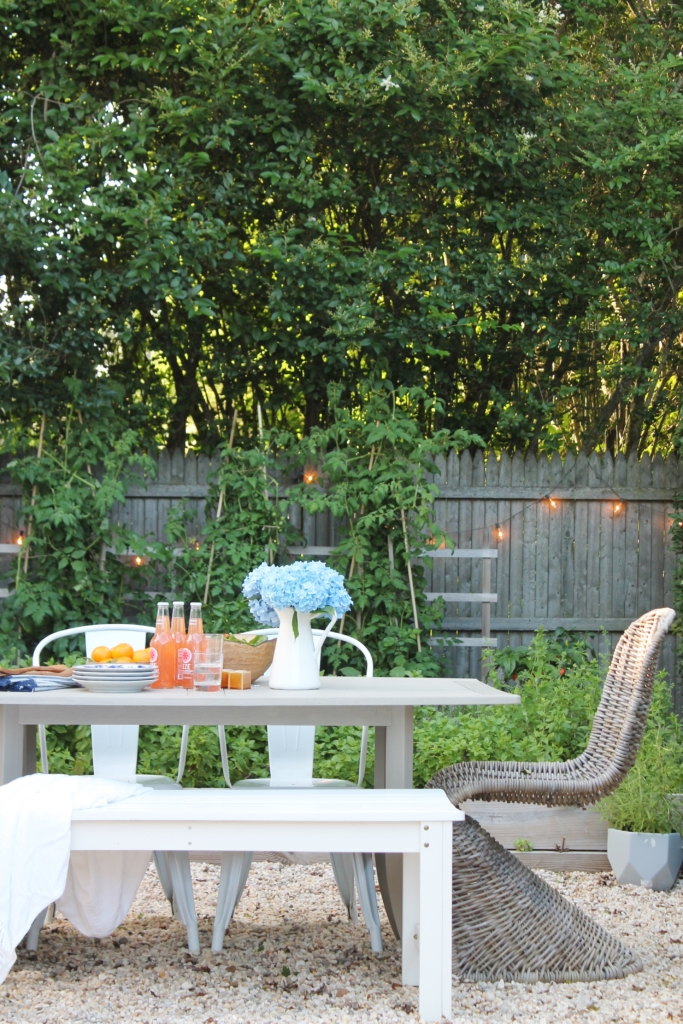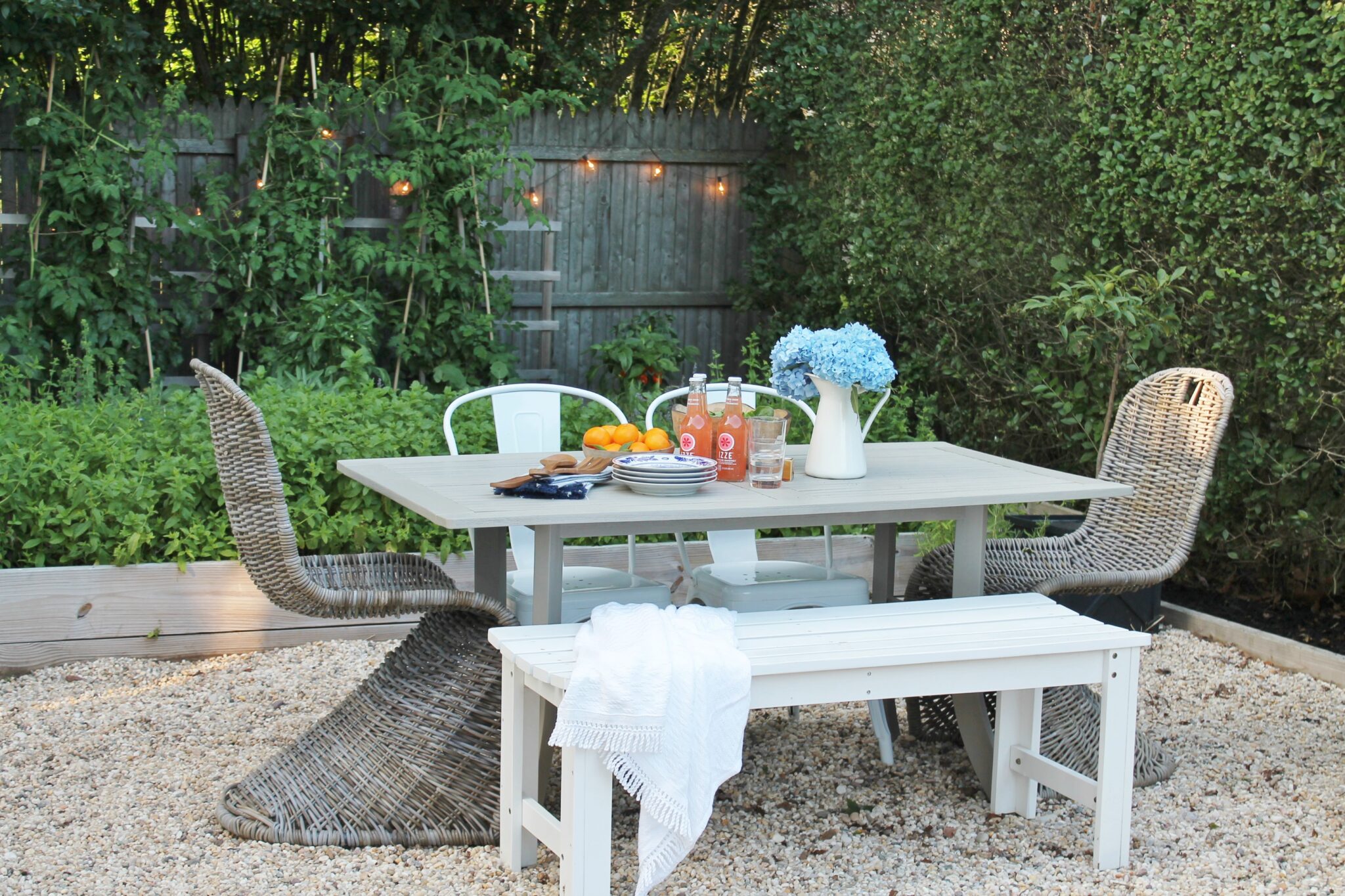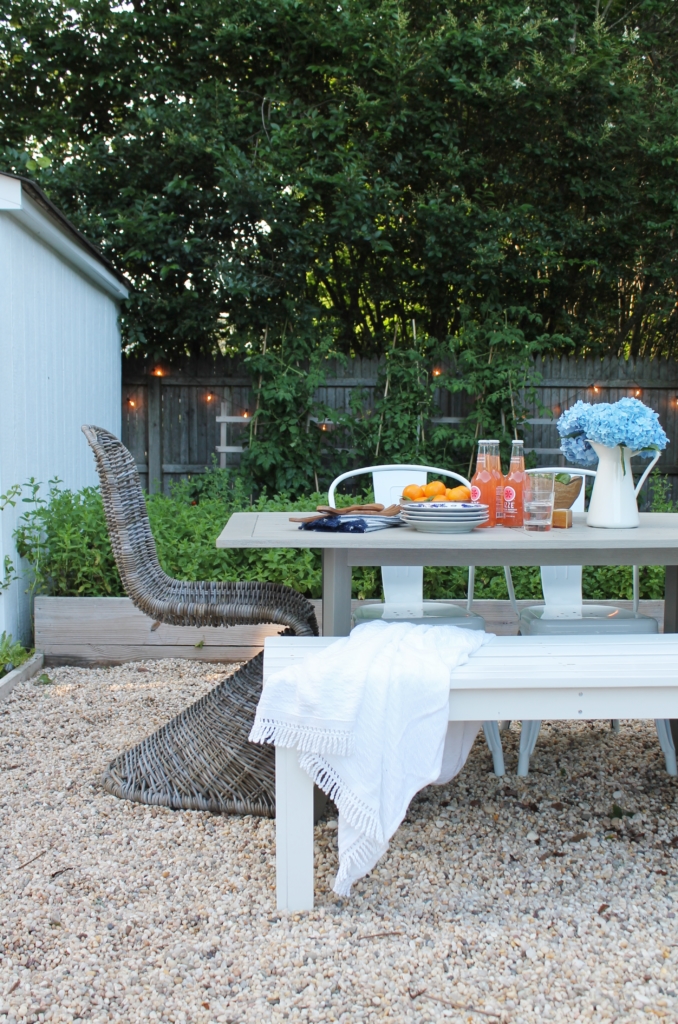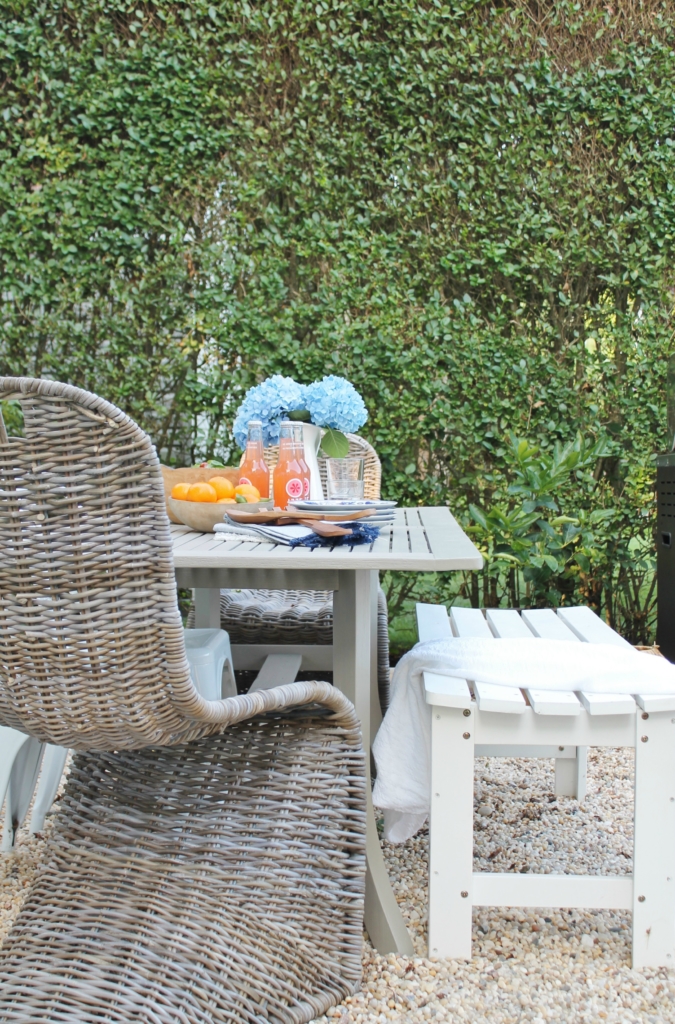 Here is the step by step video tutorial for how to give your outdoor dining table an easy refresh….
To find out more about my pea gravel patio click HERE.
This is a sponsored post, product and compensation was given.
Have a happy day & stay tuned for more exciting backyard transformations!