Herbed Olive Tapenade With Goat Cheese Bruschetta & Giveaway!
Hi Everyone!
I hope you all have a fantastic weekend.
I am so excited about todays' post!!!!
Not only am I over the moon to be a part of this fabulous
Spring Progressive Dinner Blog Hop
filled with AMAZING recipes from your favorite bloggers but……
there is also a
GIVEAWAY!!!!!
A BIG one!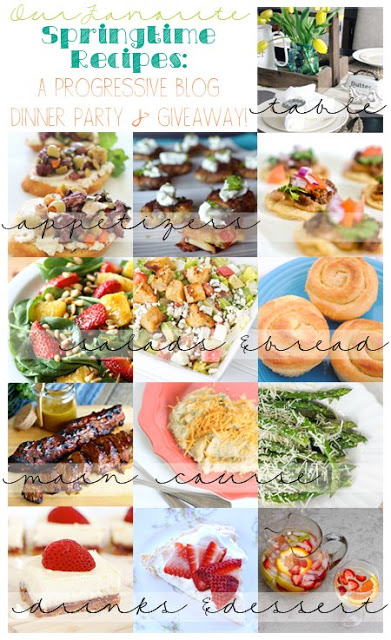 We welcome you to travel from blog to blog
to view all of these incredible recipes.
Don't these recipes look delicious?
Everything you would need to throw an amazing dinner party is HERE!
Now that Spring is finally here I can wait to
start entertaining again.
How about you?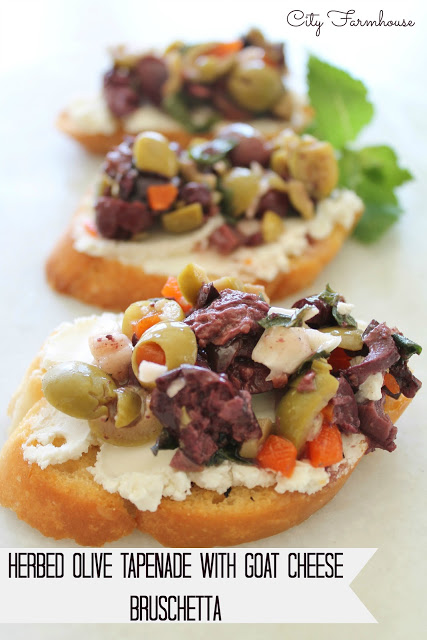 This is the most incredible appetizer.
I put all of my favorite ingredients together
for this fresh & tasty starter.
 Ingredients
Pitted Kalmata Olives
Manzanilla Olives
Garlic
Lemon
Fresh Oregano
Fresh Basil
EVOO
Red Wine Vinegar
Cream Cheese
Goat Cheese
French Bread
S & P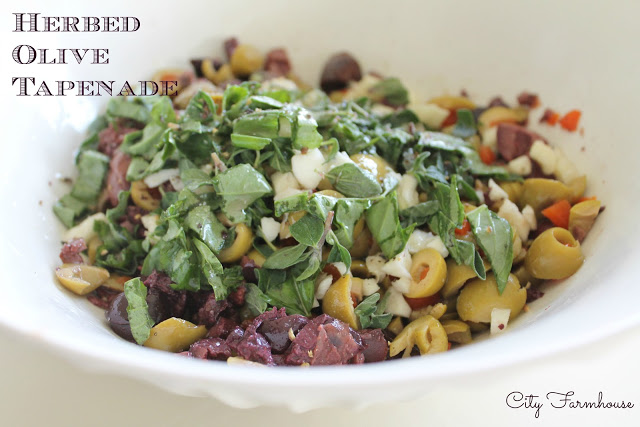 In a bowl mix
1 cup chopped Kalmata Olives(pitted)
1 cup chopped Manzanilla Olives
3 large cloves of Garlic diced
3 tbs chopped fresh Oregano
3 large basil leaves chopped
S & P to taste
3 tbs Extra Virgin Olive Oil
2tbs Red Wine Vinegar
1 fresh squeezed Lemon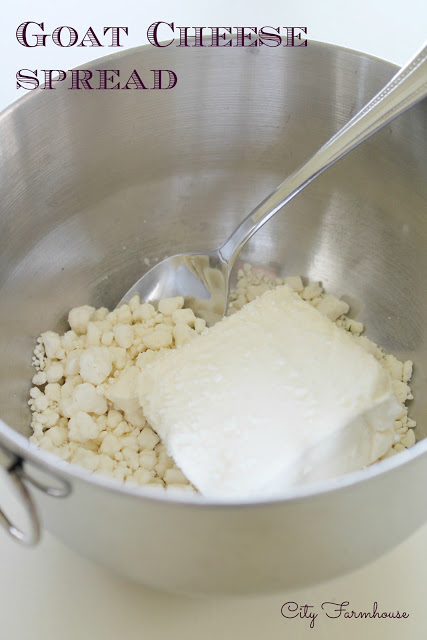 Mix Together
4 oz Cream Cheese softened
4 oz Goat Cheese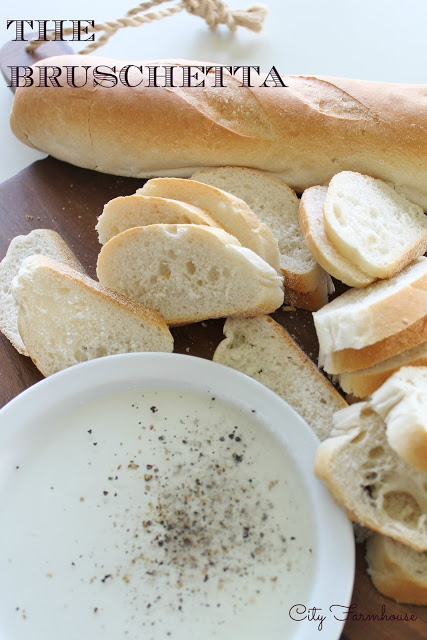 You can use EVOO  with a little salt & pepper
or
Land O Lakes Butter Half-Sticks.
The half sticks are great because they allow you measure the perfect amount without waste.
Just dip and lay on a sheet.
Bake at 350 for about 10-15 minutes until edges are golden brown.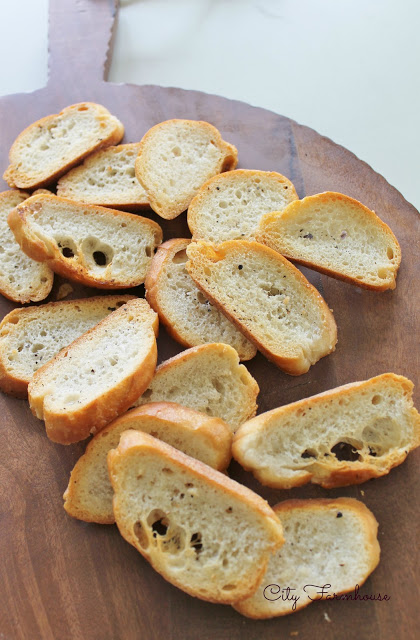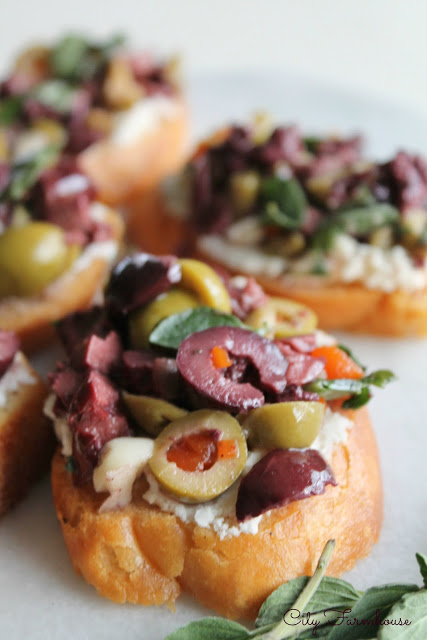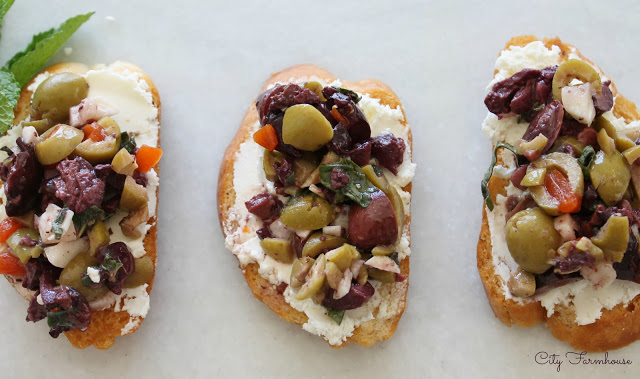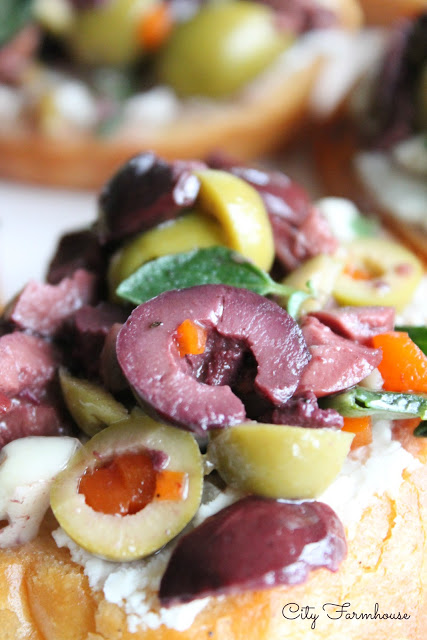 Enjoy!
Have a beautiful week,