DIY Hand Dipped Glazed Pot
Happy Friday!
Do you get the itch to plant once
Spring arrives?
I do!!
By this time most of my indoor herbs have seen better days.
So for me hitting the garden center in early Spring is must.
Bringing fresh herbs into my home again makes
me so incredibley excited, happy, & giddy.
Does this make you happy too?
And with that comes the search for pots.
Am I right?
What to re-use, what to buy & what to paint.
Here is a quick tutorial to giving your pots an
original hand dipped glazed look.
1. Find your pot.
2. Pick out base color(spray paint) & contrast color(latex).
Spray your pot.
3. Flip pot over. Take your contrast color,
I used a latex house paint.
With a brush apply paint to the lower third portion.
4. Immediately spritz water lightly.
5. Once it runs, take a paper towel and wipe off runs up to horizon line, leaving a jagged edge.
Clean up excess paint with a wet wipe.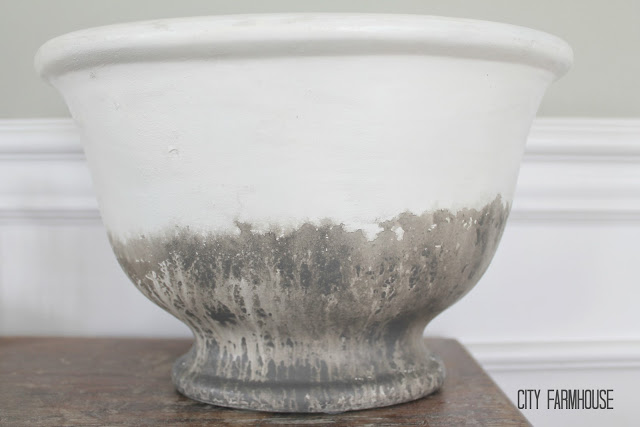 Have a fantastic weekend!
My new blog should be up & running by Monday.