The Egg Chair-The Only Chair You'll Need For Your Outdoor Space
I can still remember how frugal I was when I became a homeowner for the first time. I would save for months to buy one big ticket item for the home. Being a child of layaway, it was a mixed bag of emotions. Of course, I wanted it right away, and the thought of waiting gave me PTSD, but I also knew other things were more important, like a mortgage, bills, and food. Slowly, I began to see the reward in the countdown by the dreaming of it. And then came the day I could buy it and take it home. Ugh, I miss those days.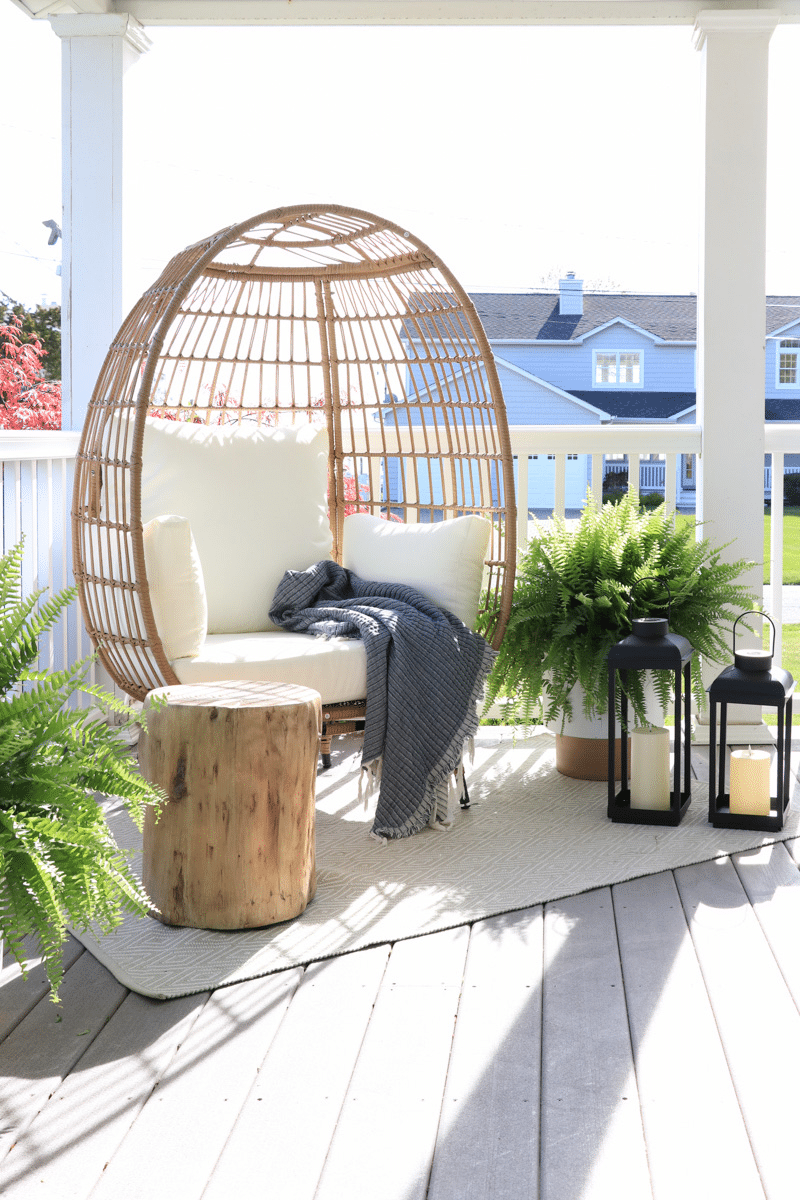 Fast forward to today, I wouldn't trade any of the waiting for anything. It taught me valuable lessons about money, resourcefulness (DIY), and patience. I can honestly say that I wouldn't have my blog if it hadn't been for the years of financial struggle, whether from my childhood or as a new homeowner. So often, when we couldn't afford something growing up, I had to get creative, which taught me to trust myself. Ironically, I still practice hitting the pause button, even if it's briefly to test myself. I ask, will this make me happier? Make my life better. If the answer is yes, then I go for it.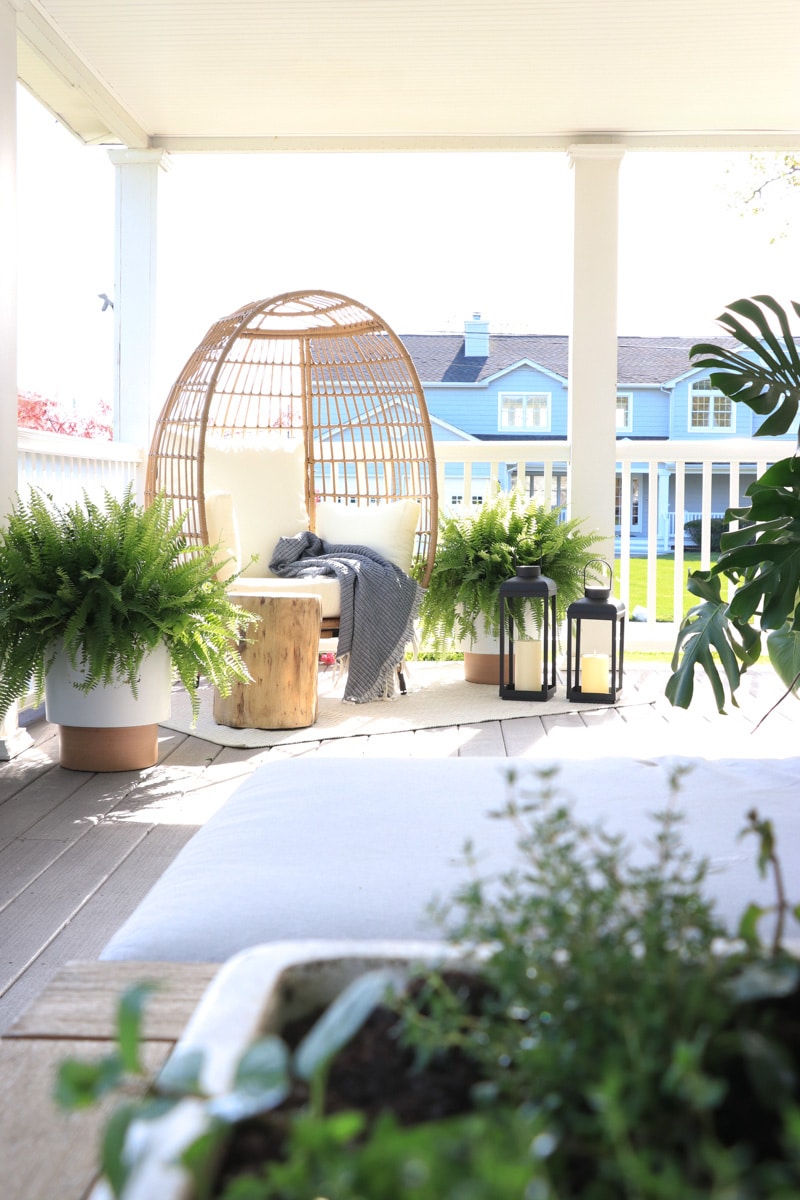 This walk down memory lane brings me to my latest EGG CHAIR purchase. And the only chair you'll need for your outdoor space this summer. I've had my eye on an egg chair since Target had it on display years ago. I've walked passed it too many times to count with stars in my eyes. Then with one glimpse of the price, I was on my way. But recently, I found one on Amazon for half the price. The only caveat, you have to put it together, but it's super easy.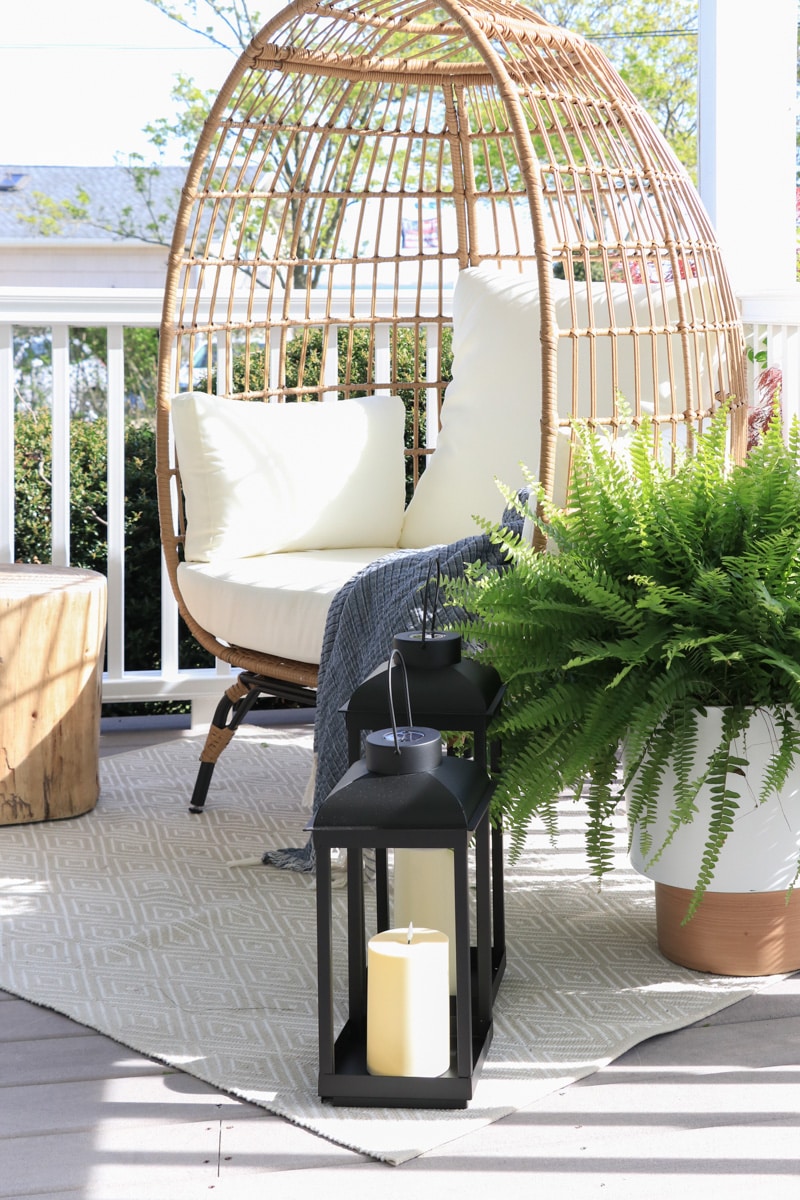 The solar lanterns are the perfect addition, along with the tree trunk table.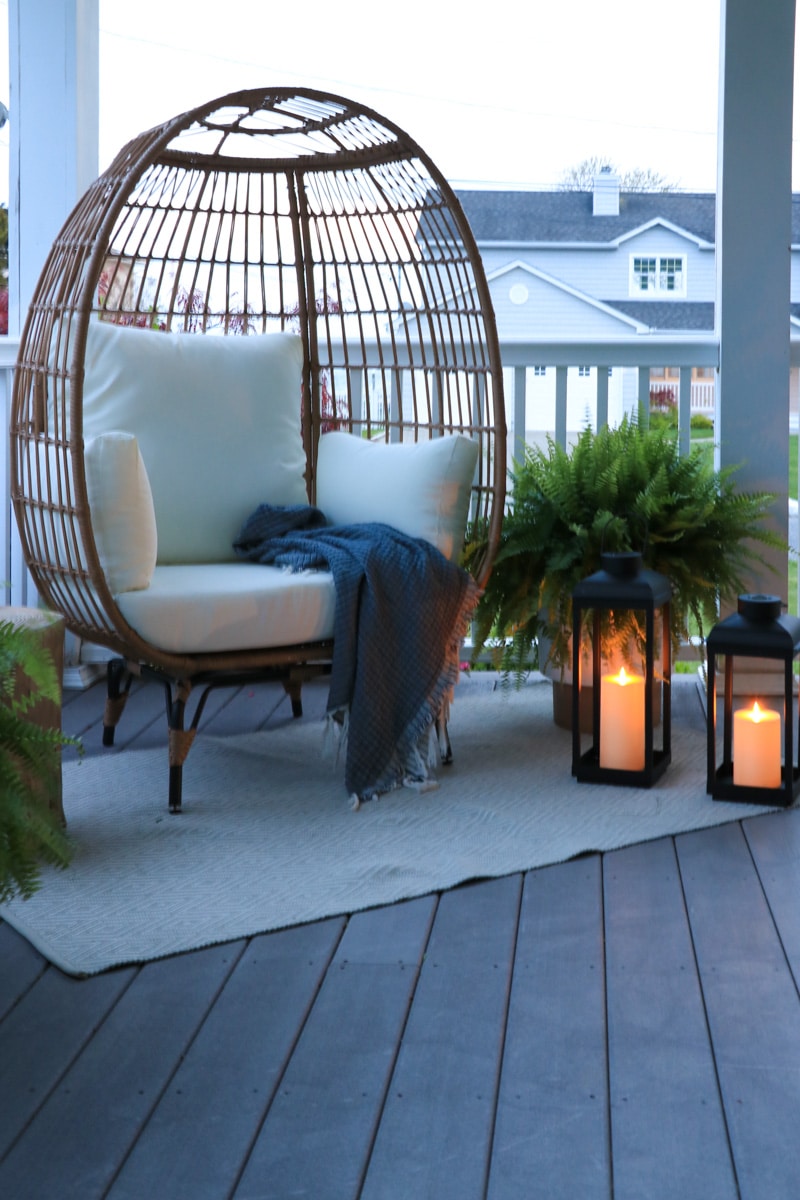 You can shop my OUTDOOR FAVORITES, most of which I've bought and used in my own home.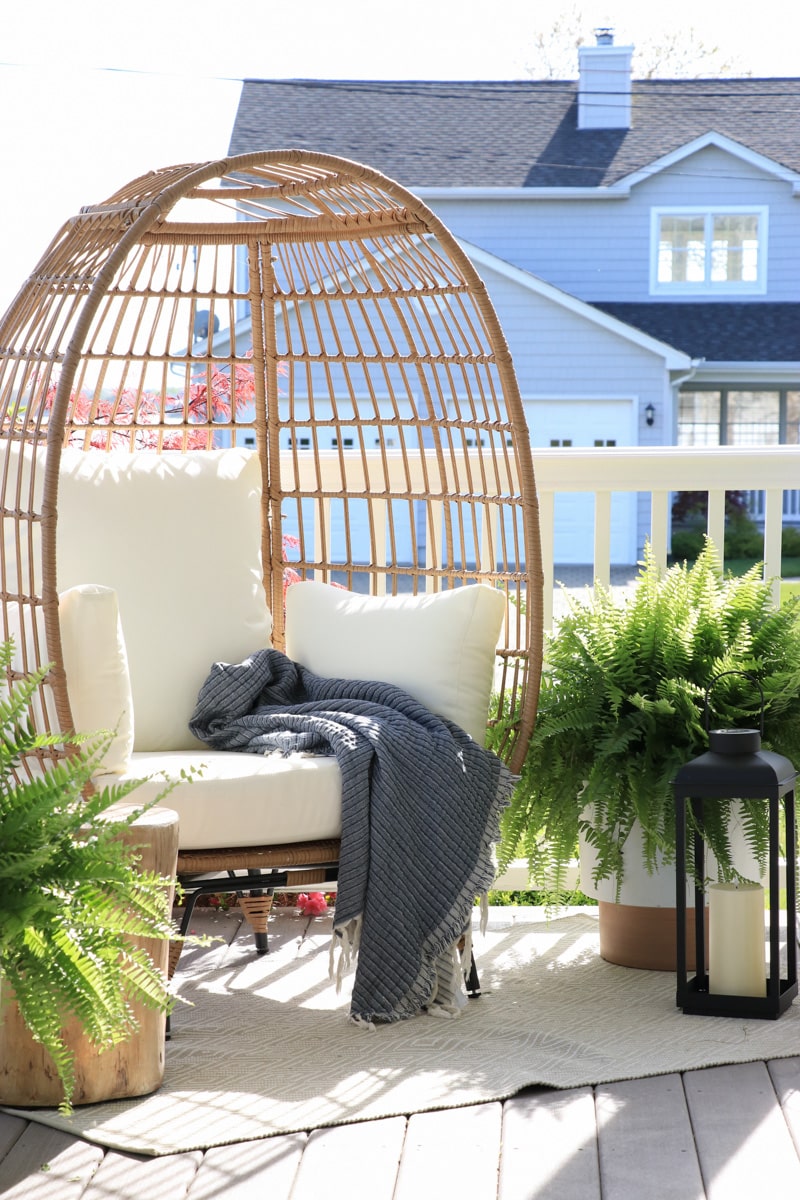 This post contains affiliate links.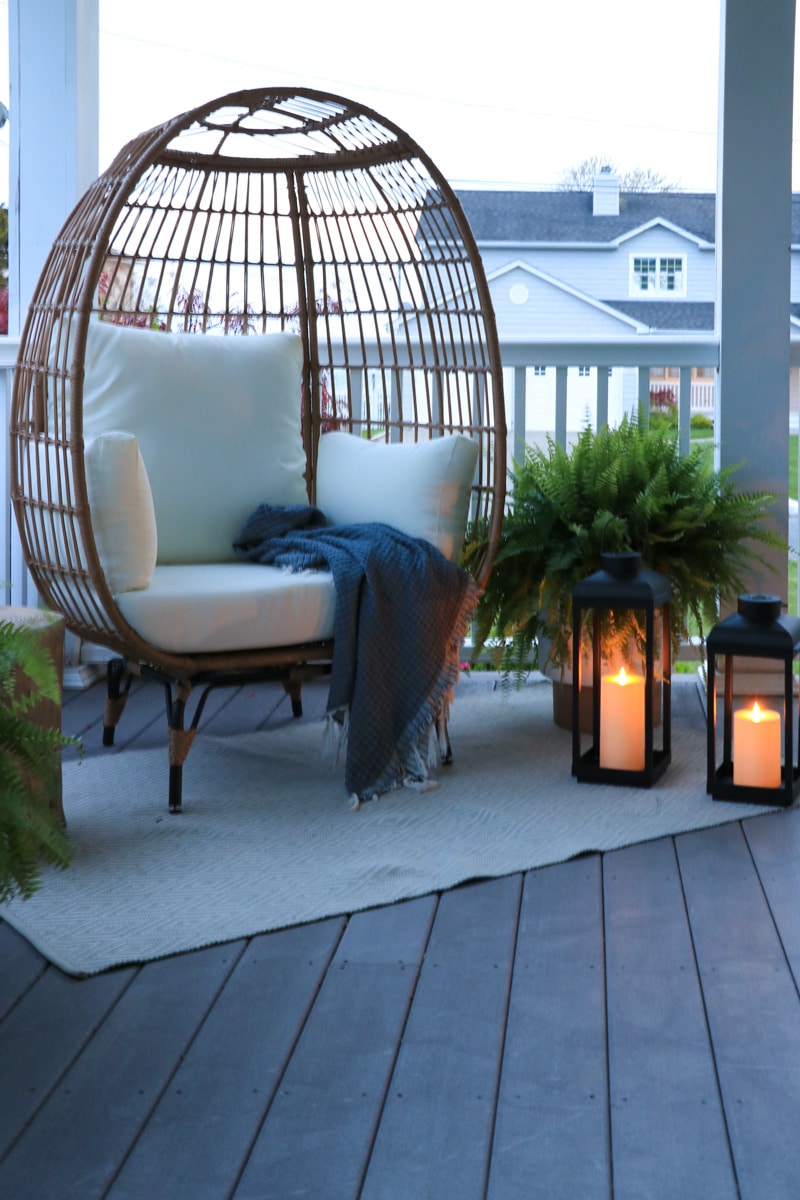 So, in conclusion, I guess some things are worth waiting for. I can't wait to spend my mornings out here sipping coffee, listening to the ocean from over the dunes and the birds in chorus.
Have a happy day!