The Best Planter Idea For Your Outdoor Space
Every year the week before Mother's Day to a garden center to pick out flowers. But it's not just any garden center, it's the one my mom took me every year the same week when I was a child. Although she's been gone twenty-six years, these little traditions keep her alive in my heart. She would buy herself flowers for Mother's Day, and I do the same. And when I plant them, I feel her with me.
As much as I tried to keep it simple this year, I couldn't. This is my main splurge of the year, and honestly, it brings so much joy to my life. So, I guess I'll have to go without Ulta this month, ha. The main focus of the trip to the flowers nursery was to get flowers for my NEW POTS. I found them at Walmart and in my humble opinion, they are the best bargain of the summer!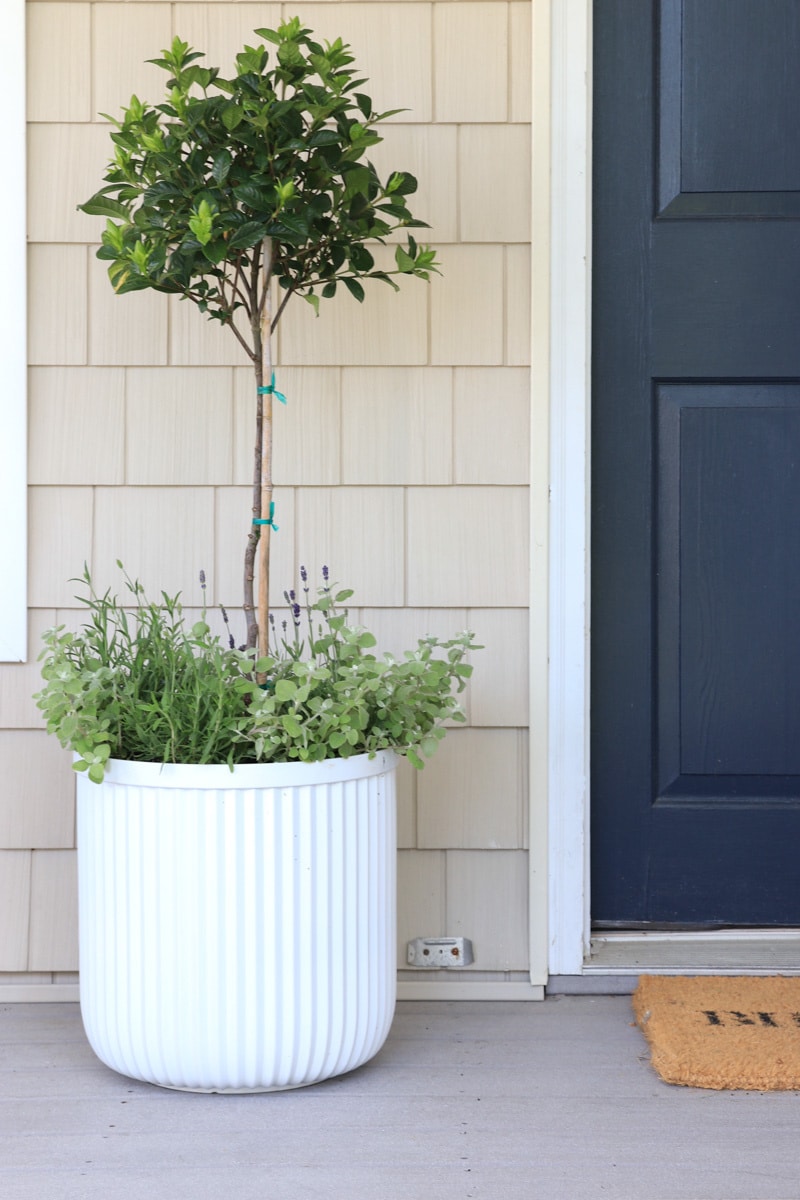 Okay, back to the flowers. You never know what you'll find, but to my surprise, I found Gardenia topiaries, BINGO! This led to the best planter idea for my outdoor space, so I needed to share. Then came the filler. I knew I needed some height at the base and to balance the white with a classic hue. I also wanted a parity of aromas, so I added Lavender and Silver Bright to the bottom.
I have a few tips for your container gardens. First, if you need a lightweight filler for drainage and filler, try cutting up pool noodles. Second, perlite in the soil. it helps with drainage. And third, use coffee grinds for acidity, which Gardenias love.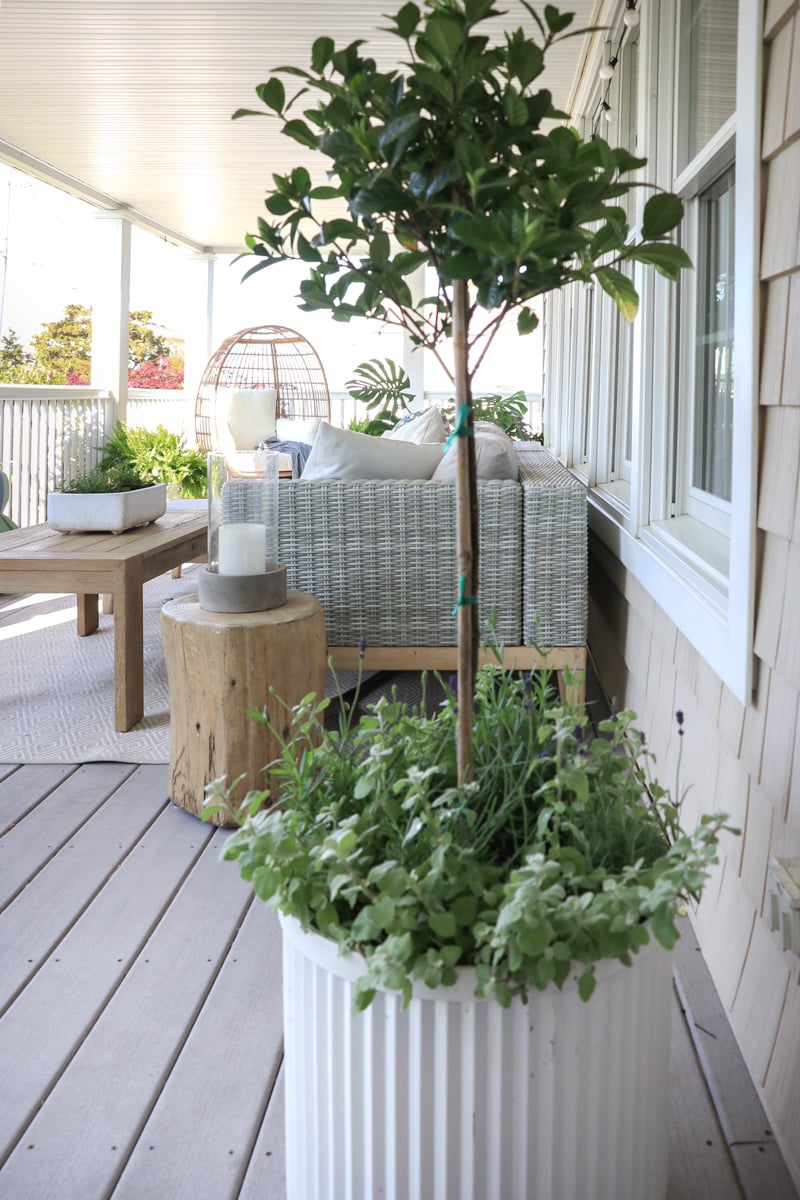 You can shop my FULL OUTDOOR FAVORITES to see what I'm loving this season. Most of the list I have purchased like the EGG CHAIR, TREE STUMP TABLES, and LANTERNS.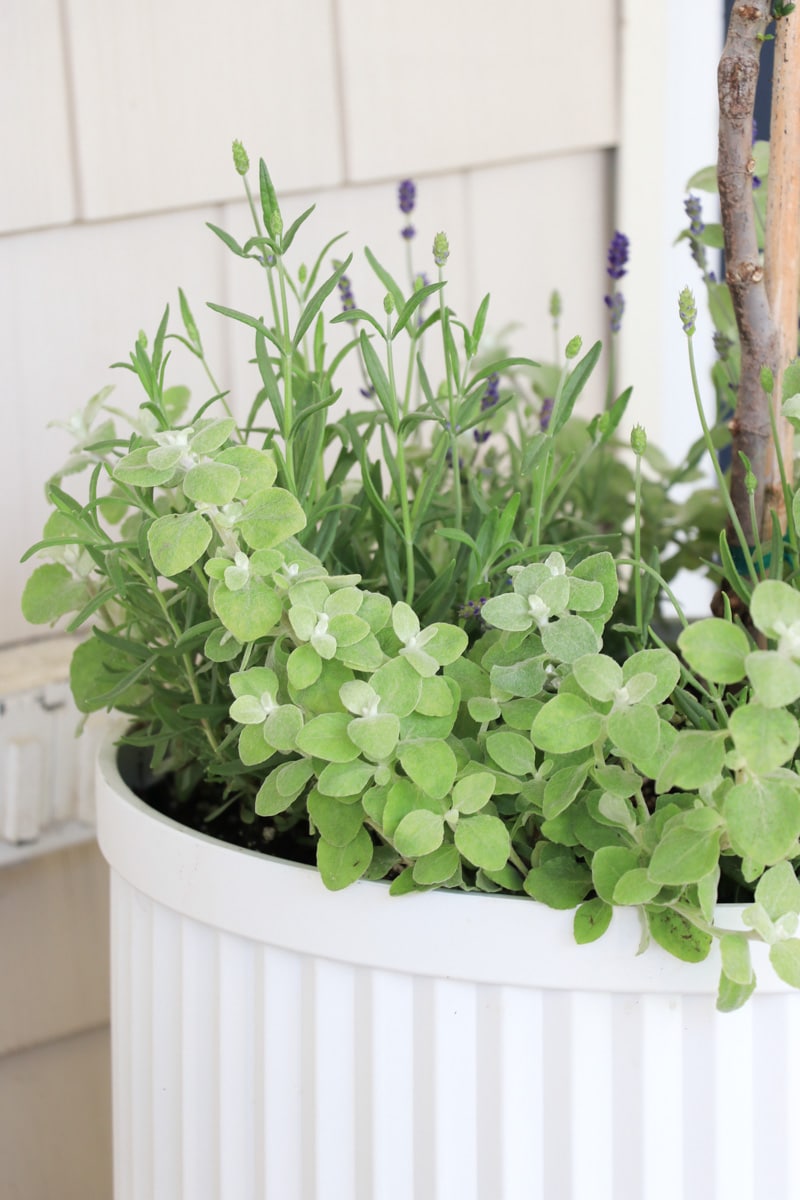 This post contains affiliate links. It just means that I make a small sale by curating and using my favorite products.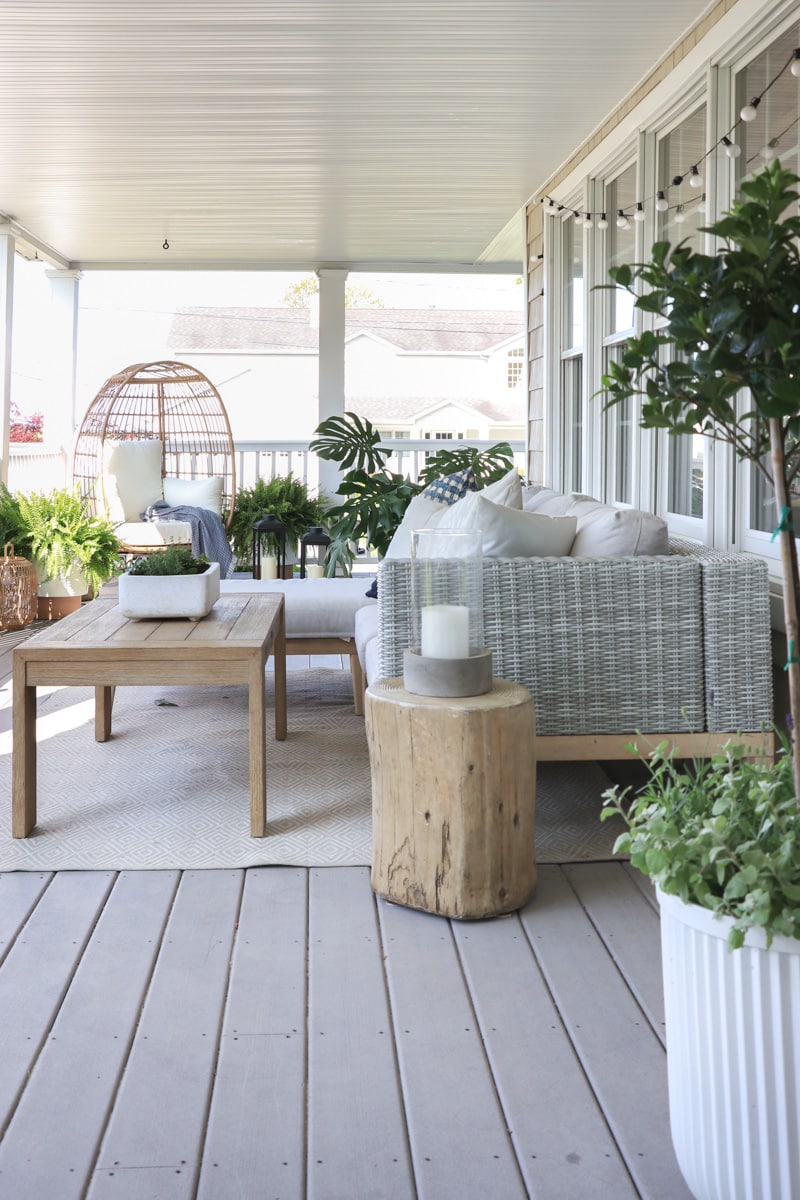 You can shop my FULL AMAZON STORE here.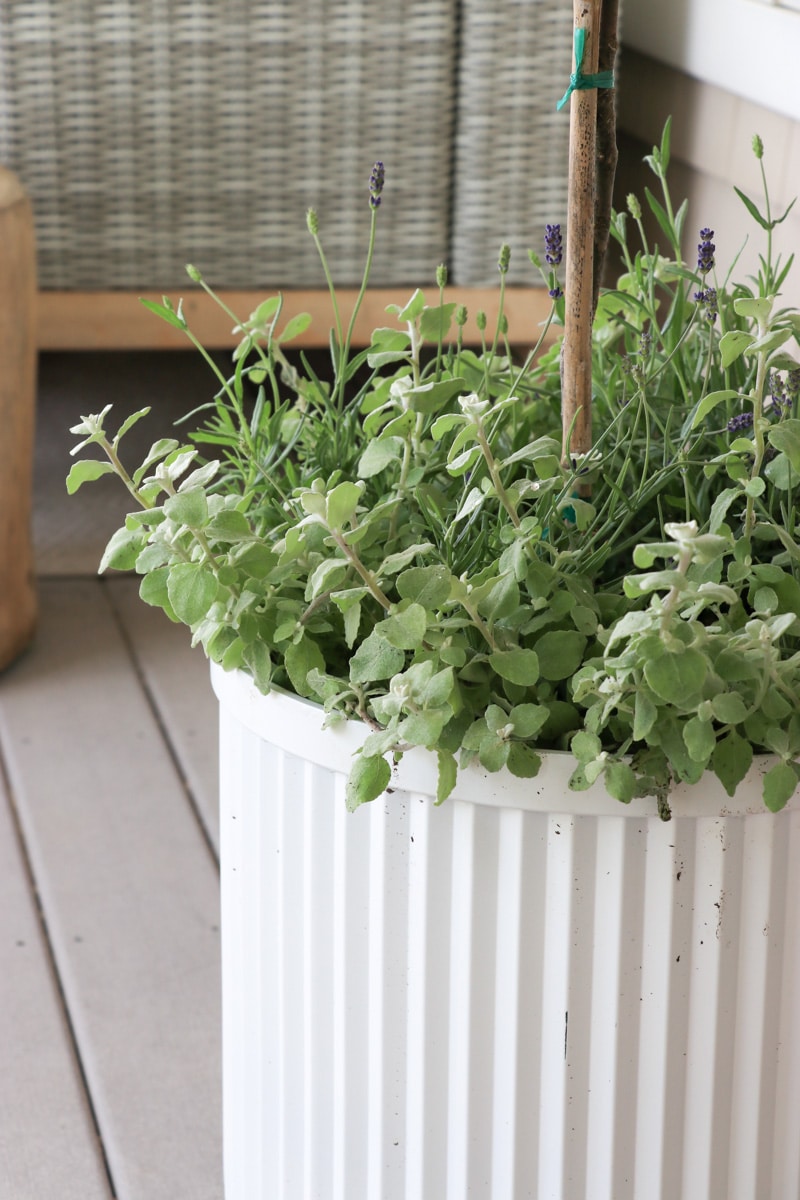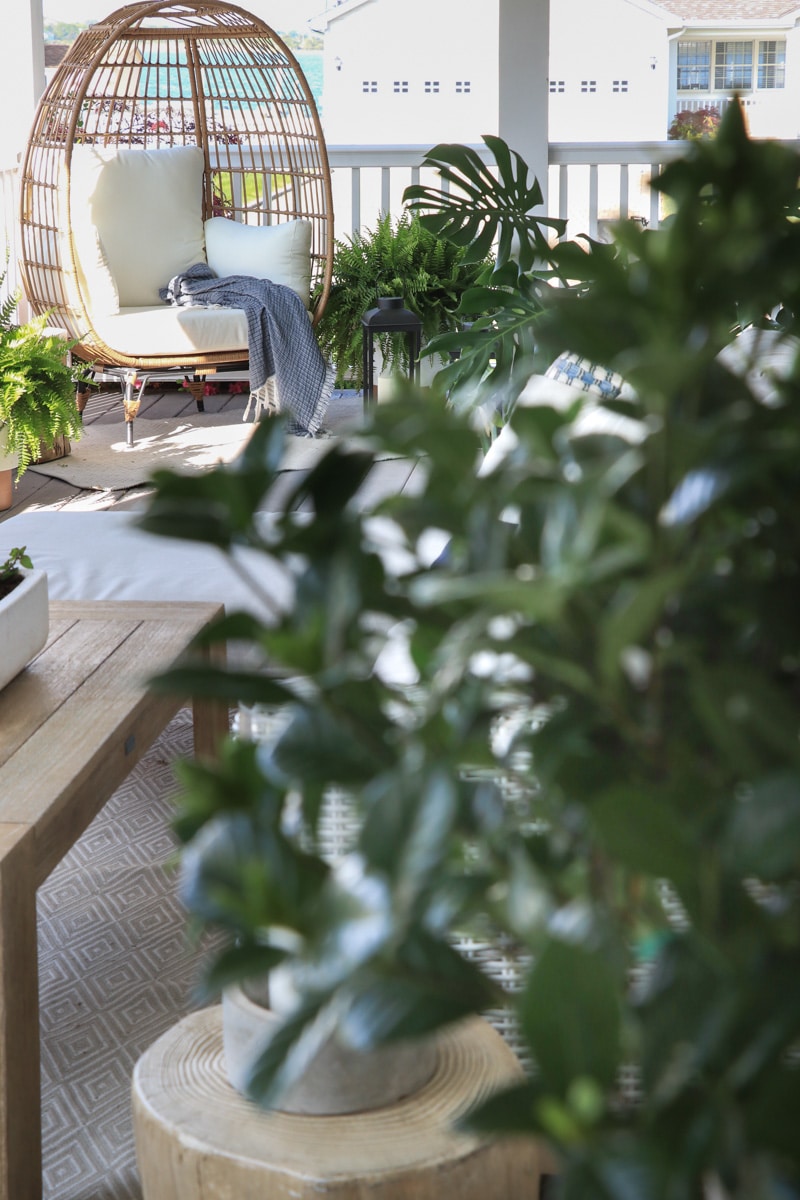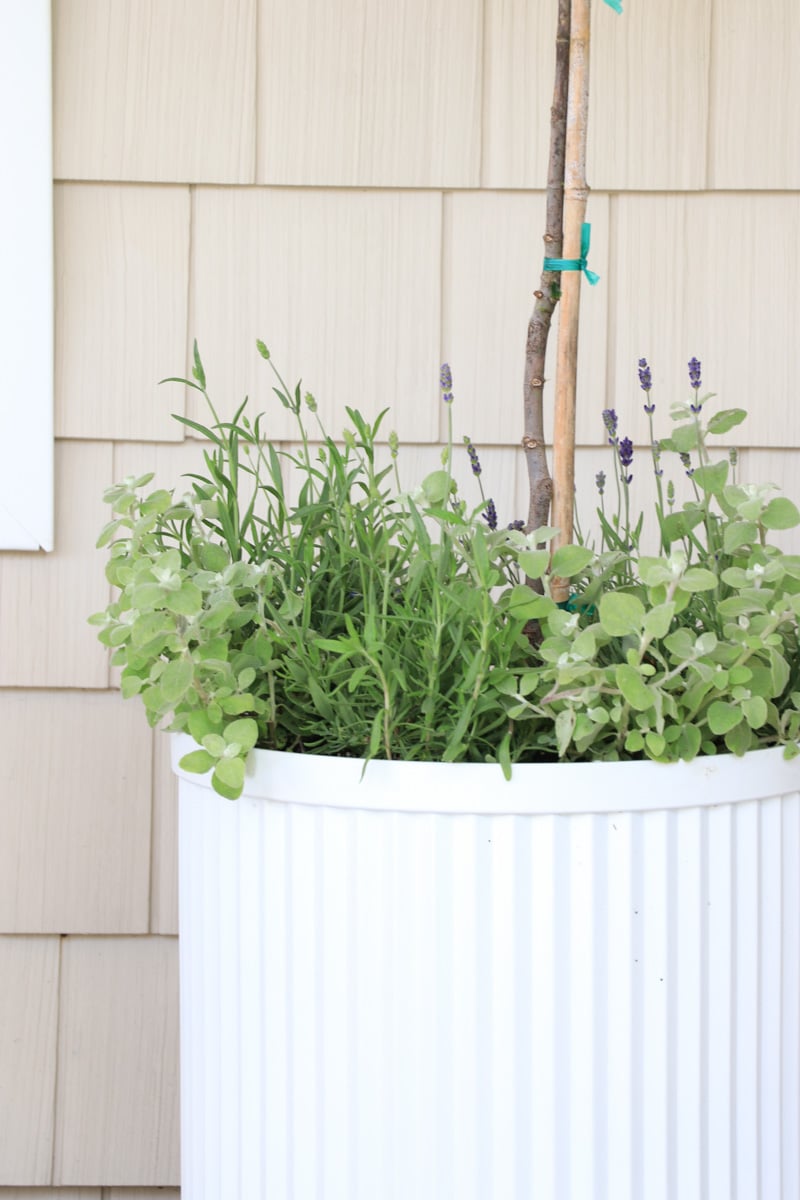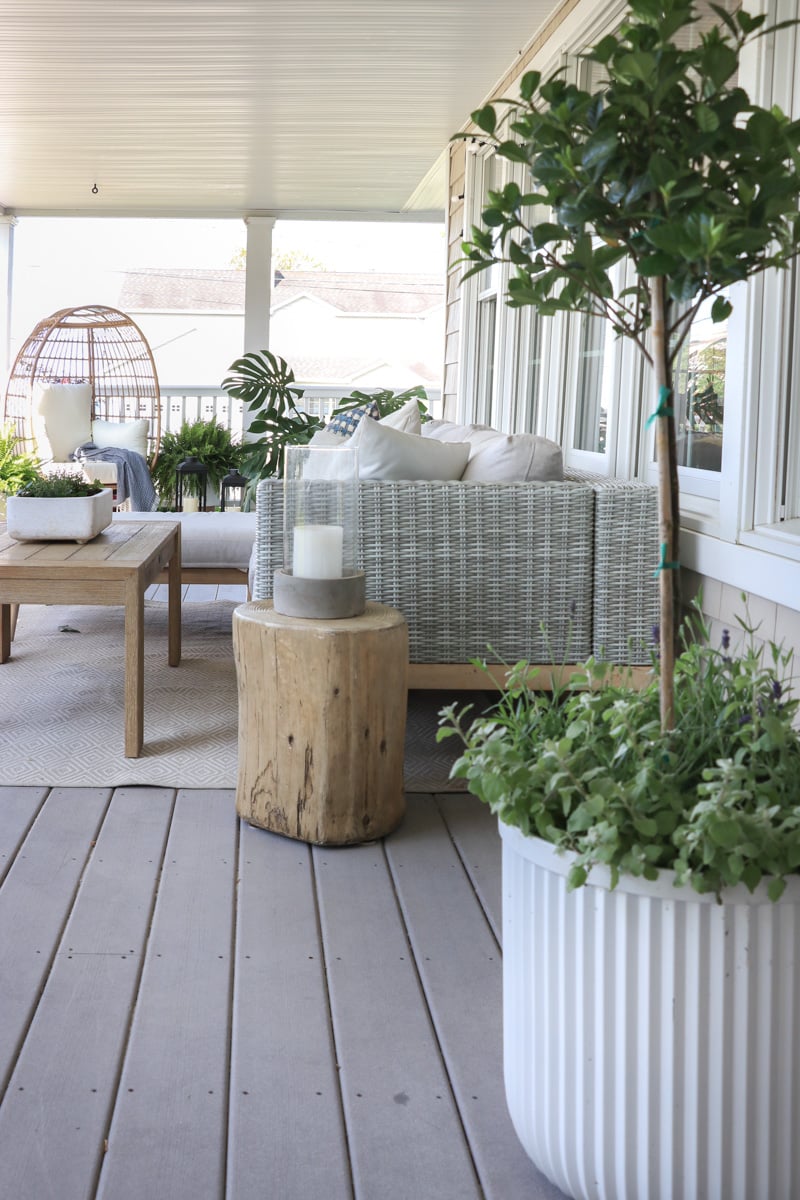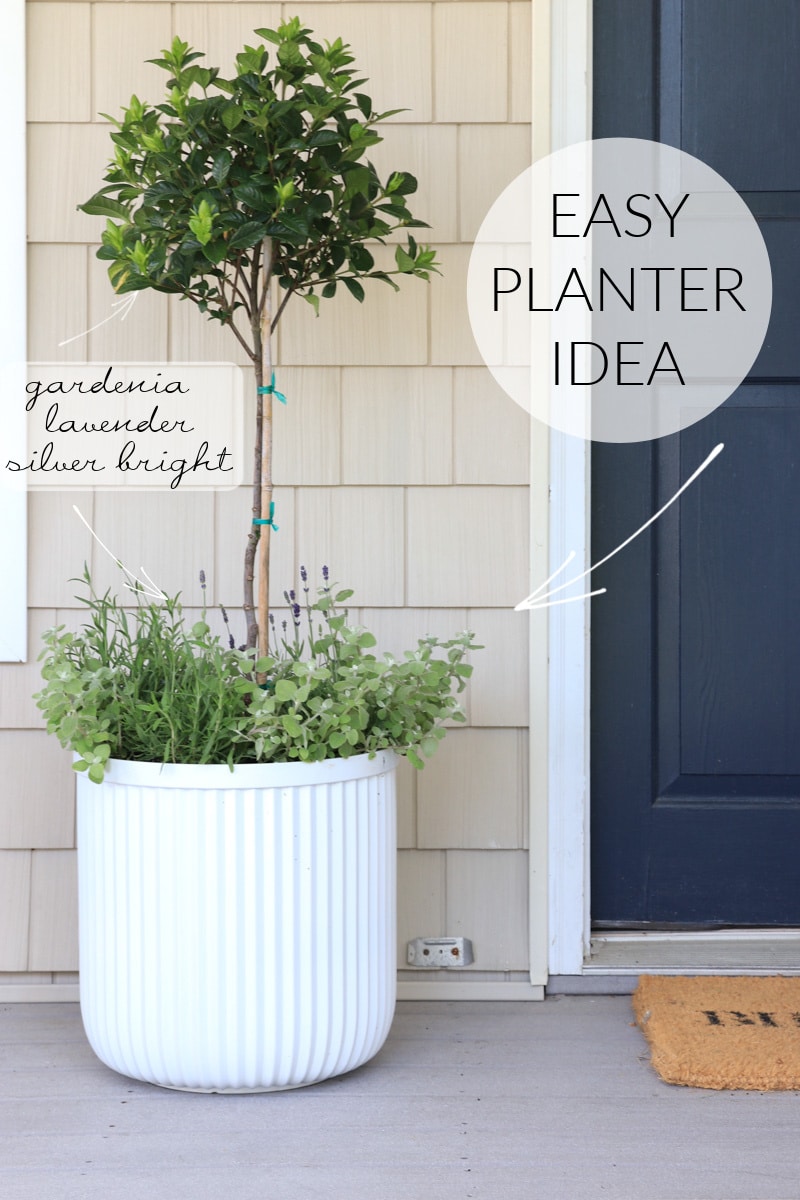 Happy day, friend!