The Green I Chose + Tips for Picking the Right Paint Color
A few weeks ago, I shared details of my family room refresh. I asked you all to vote on a wall color and rug. After I bought the paint samples home and tested them in the space, I knew right away which shade of gray-green was for me. And guess what? It wasn't even a contender at the time of the post. I'm obsessed. The green I chose wraps you in warmth while fitting my house's whole earthy coastal aesthetic.
Here are the original choices…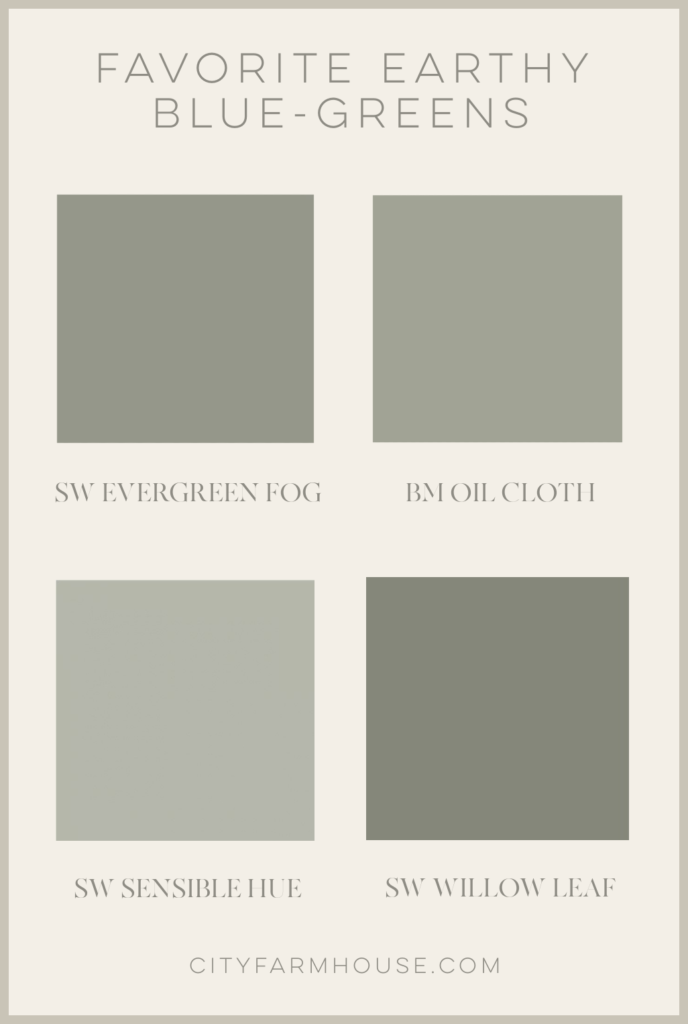 These were the samples I bought from my local hardware store. The paint samples are the way to go. You can't possibly know what the color will look and feel like and how it will change with the light in your home until you see it in person. I bought some lighter shades as well to test on my built-ins.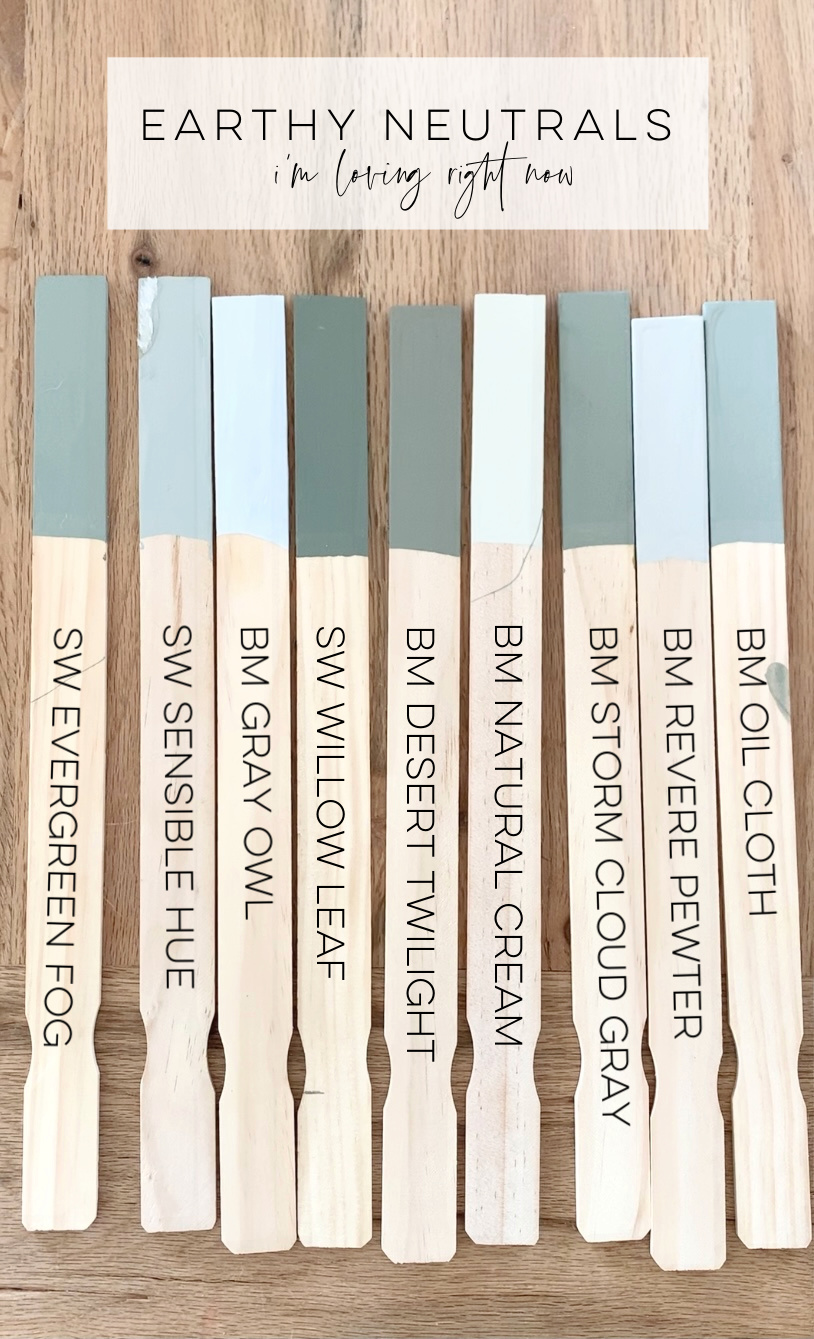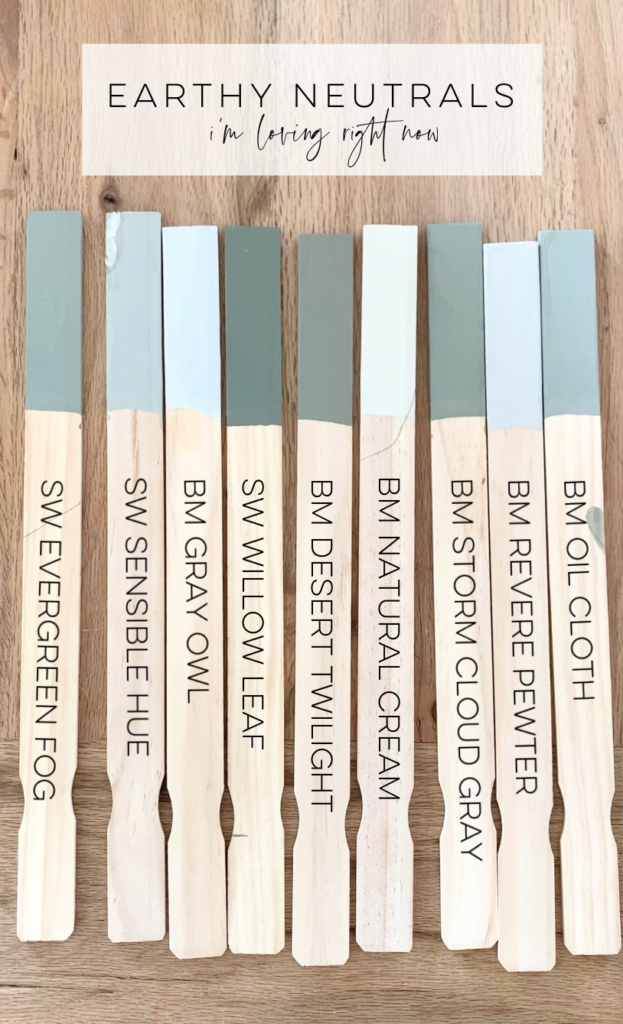 My next project is painting this bookcase. I am loving natural cream right now but I'm still exploring. I bought pole wrap to add to the inset of the doors, so stay tuned.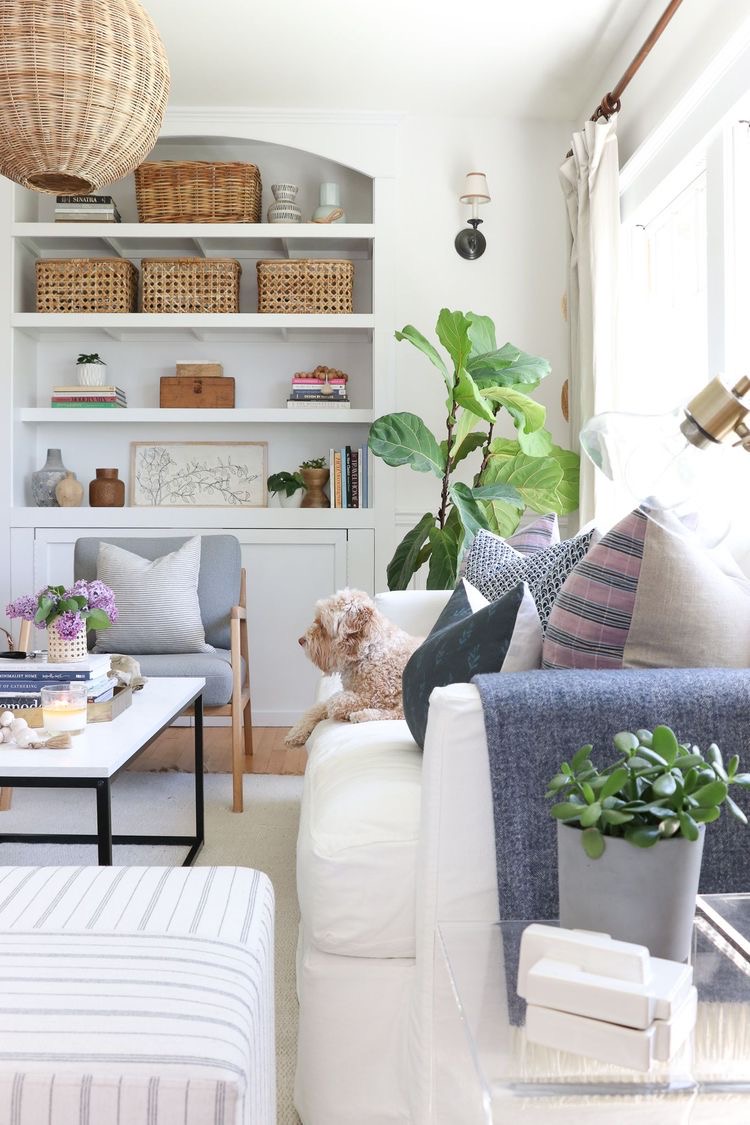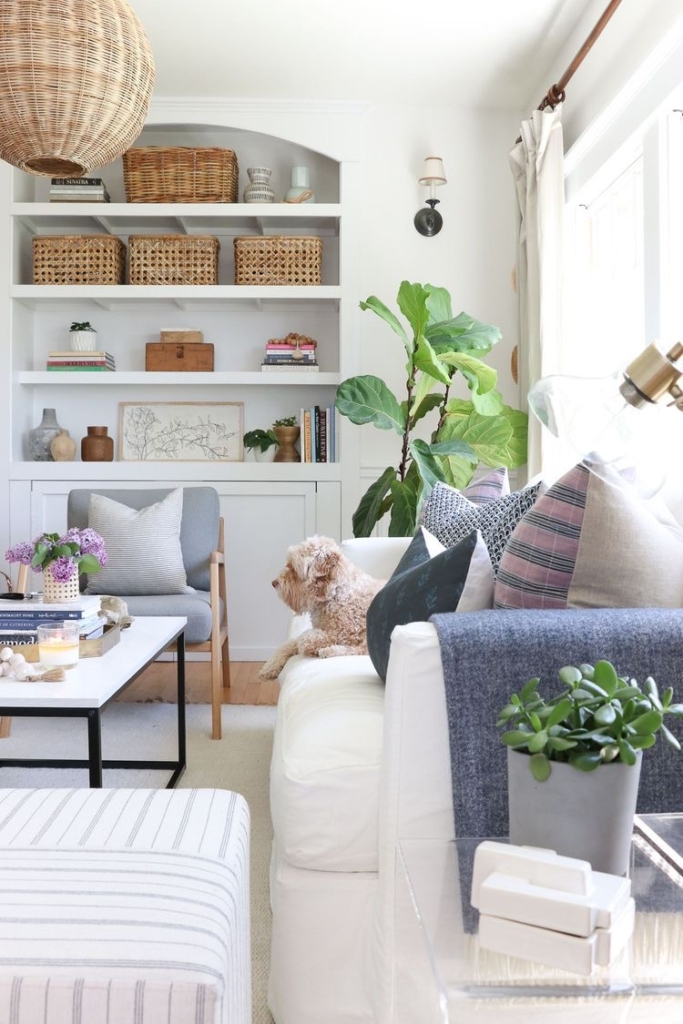 And the green paint color I chose is… Benjamin Moore, Desert Twilight. I ended up painting the floorboards as well. I left the window frames white because the other walls and windows are white in the room. This board and batten wall is just a focal wall. And yes, you can do that.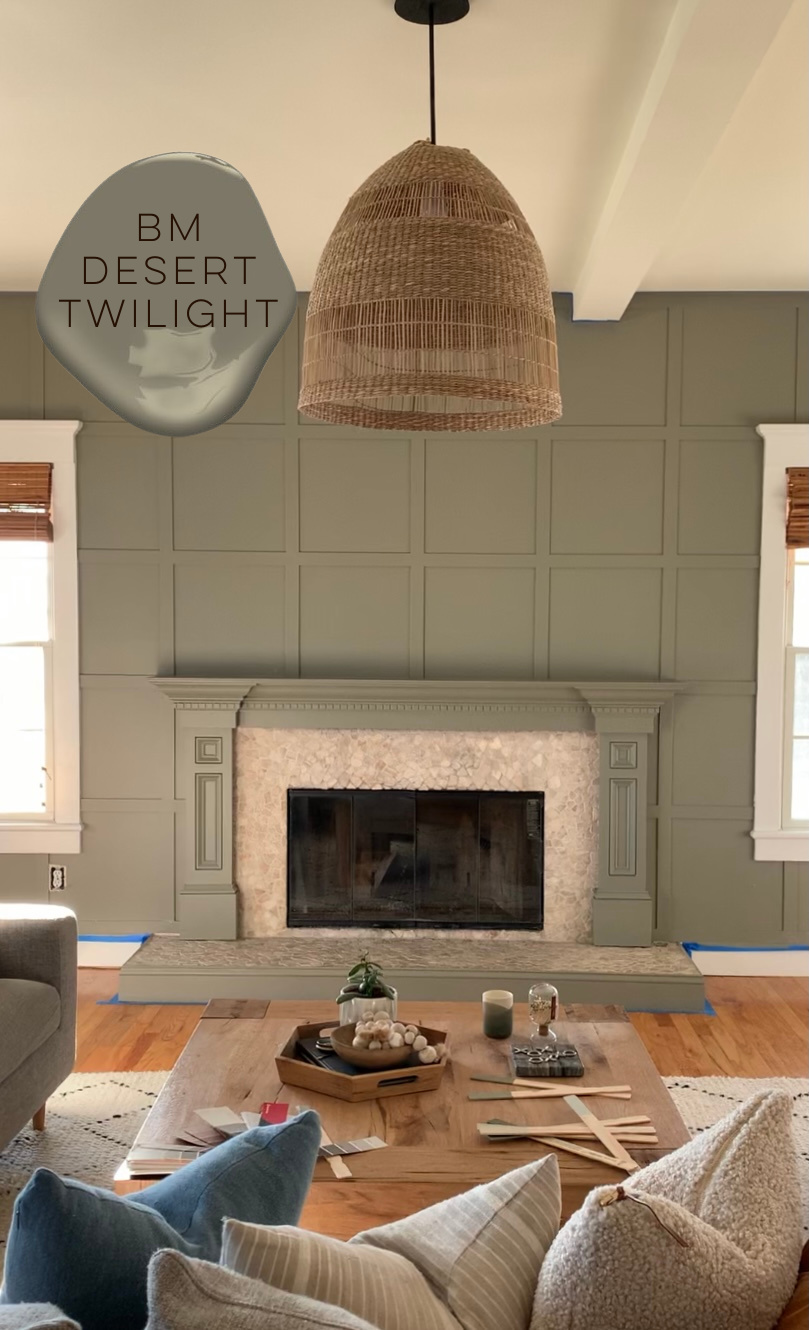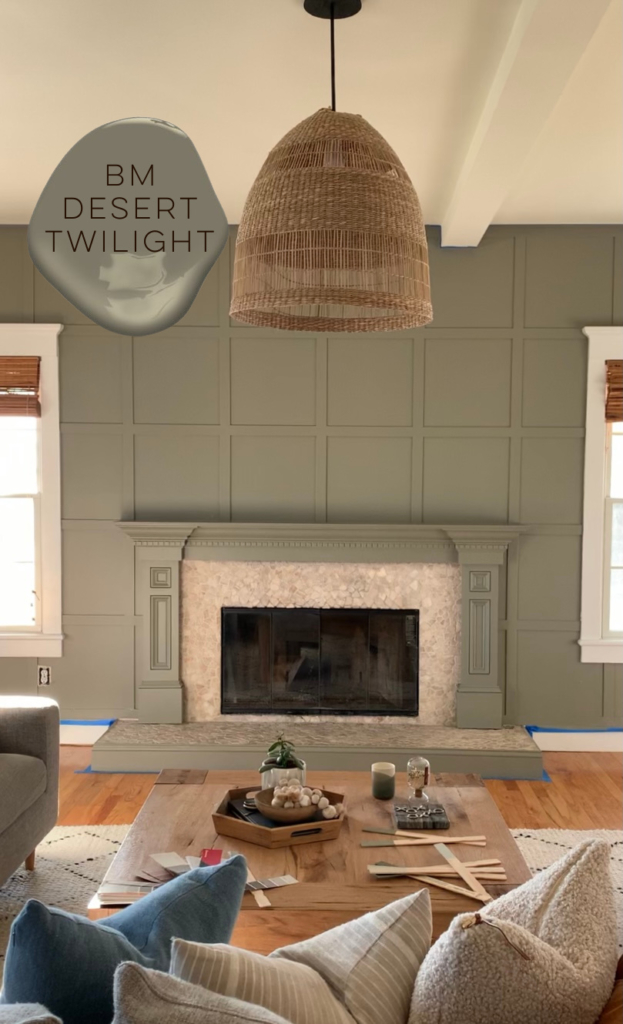 Easy Steps to Picking the Right Paint Color…
1. Do 't be in a rush. Research online, find inspiration, start a board on Pinterest, or save the images to your phone. You can also create a folder or add notes to your phone. This step is about exploring to see what colors make you happy.
2. Narrow it down. If color feels too bright, too dark, or you're just not feeling it, remove it or start a new board. This is the time to get the swatches from the store. See how the colors change in the light. Are they warm enough, or do they work with the other hues you have in the room? Look those you like up online. Please keep in mind the colors may look different in a picture because of lighting, but it will give you an idea of intensity and style.
3. You've narrowed it to 5-6 you. Now, it's time to get paint samples. Dip your paint sticks, paint on the wall or on oak tag, whatever you feel will help you the most do. Remember, it's just paint. Tip-the paint sticks you can always take with you to make other selections for the room. Live with it for a few days, during rain, sun, and clouds.
4. Pick your paint, but again know that it's just paint. If you buy a gallon and realize it's not working for you, try the next one. When you think about the length of time, you will have this color. It's worth the extra $50-$100 to get it right. The samples should minimize the risk.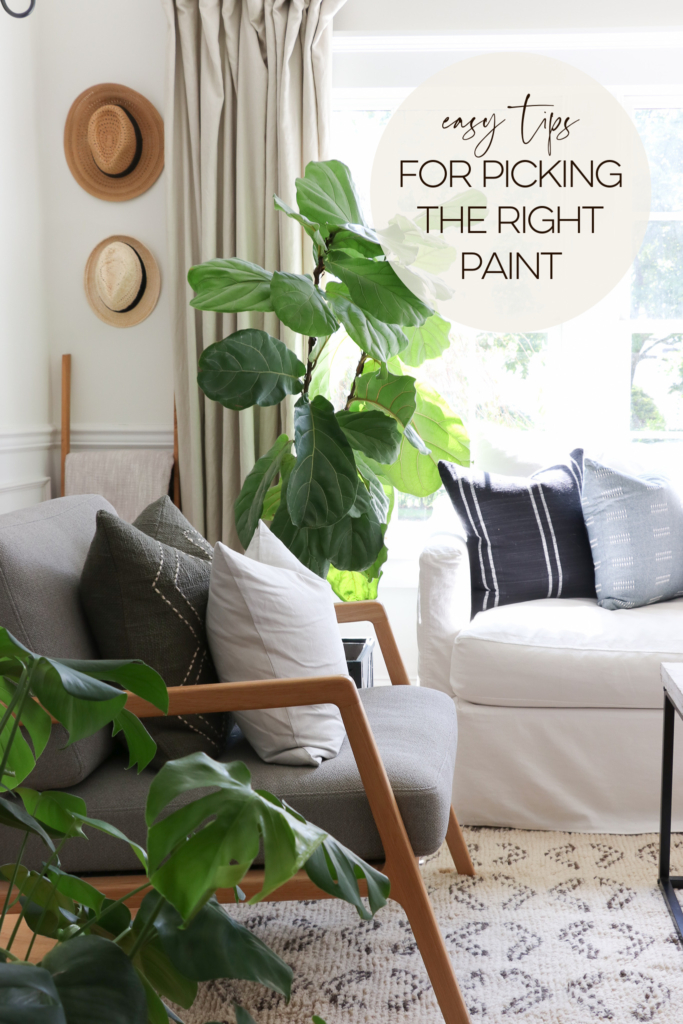 You can watch the video for the before and after of my family room HERE.
This week I am back at writing fiction, but I did manage to make these grid pillow covers with a sharpie. I bought the pillows covers for $6 at H & M. They go with any style and color palette! It's fun, easy, and CHEAP!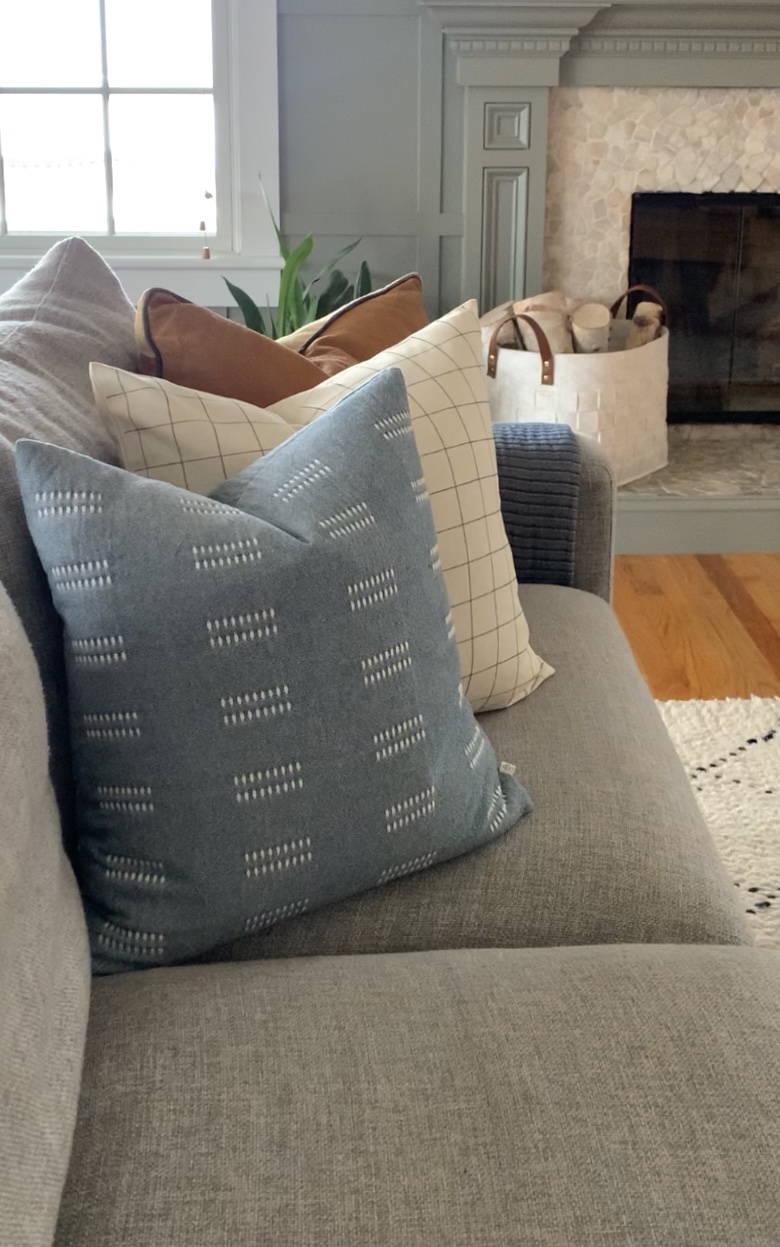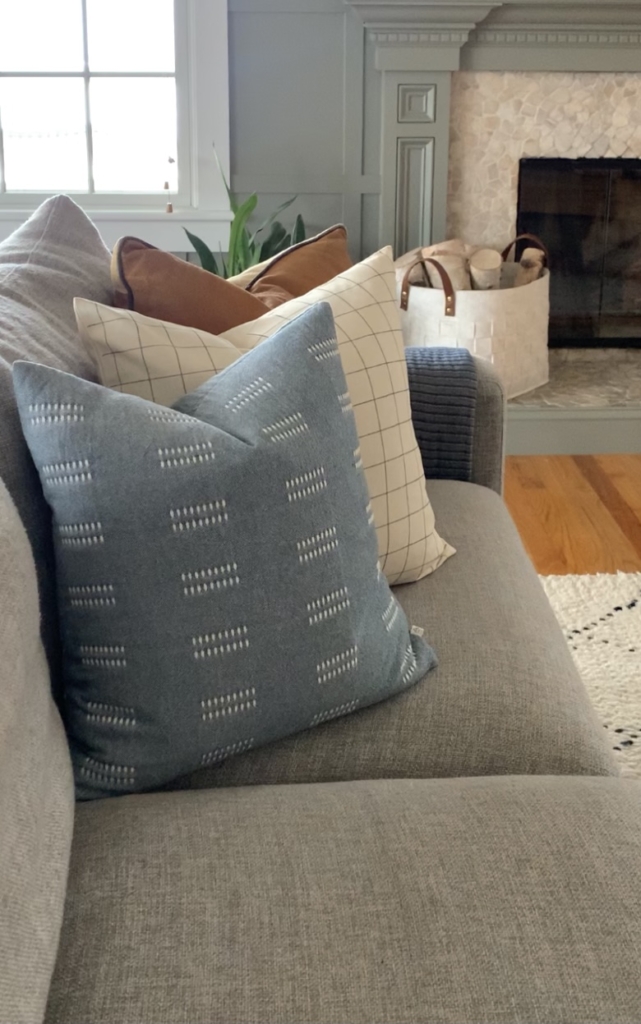 Have a wonderful weekend!