The Best All Natural DIY Leather Cleaner + Conditioner
I've never owned leather furniture before my Sven chair from Article. So when it came time to clean and condition it, I procrastinated. Don't get me wrong, I've spot-cleaned the chair but never an all-over cleaning. I guess part of me was scared that I'd somehow mess with the integrity of the piece. As you can see, it sits in a room with a lot of windows, which means fading and cracking. I knew it was time to take action. I did my research and found an all-natural DIY leather cleaner + conditioner that worked wonders.
This is a before below. You can see how cracked and faded the arm is. I should also preface this by saying Article suggests not treating their leather and goes as far as to say it would void their one-year warranty.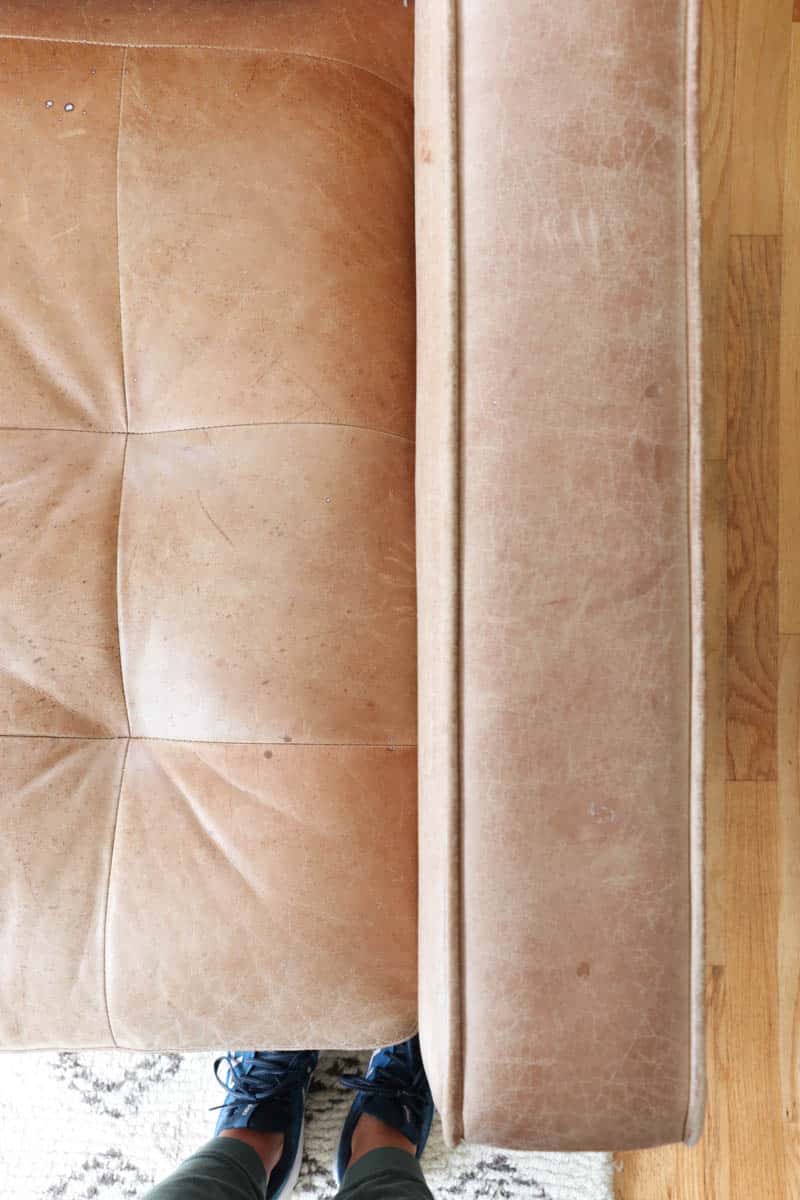 Here's another look at the before below.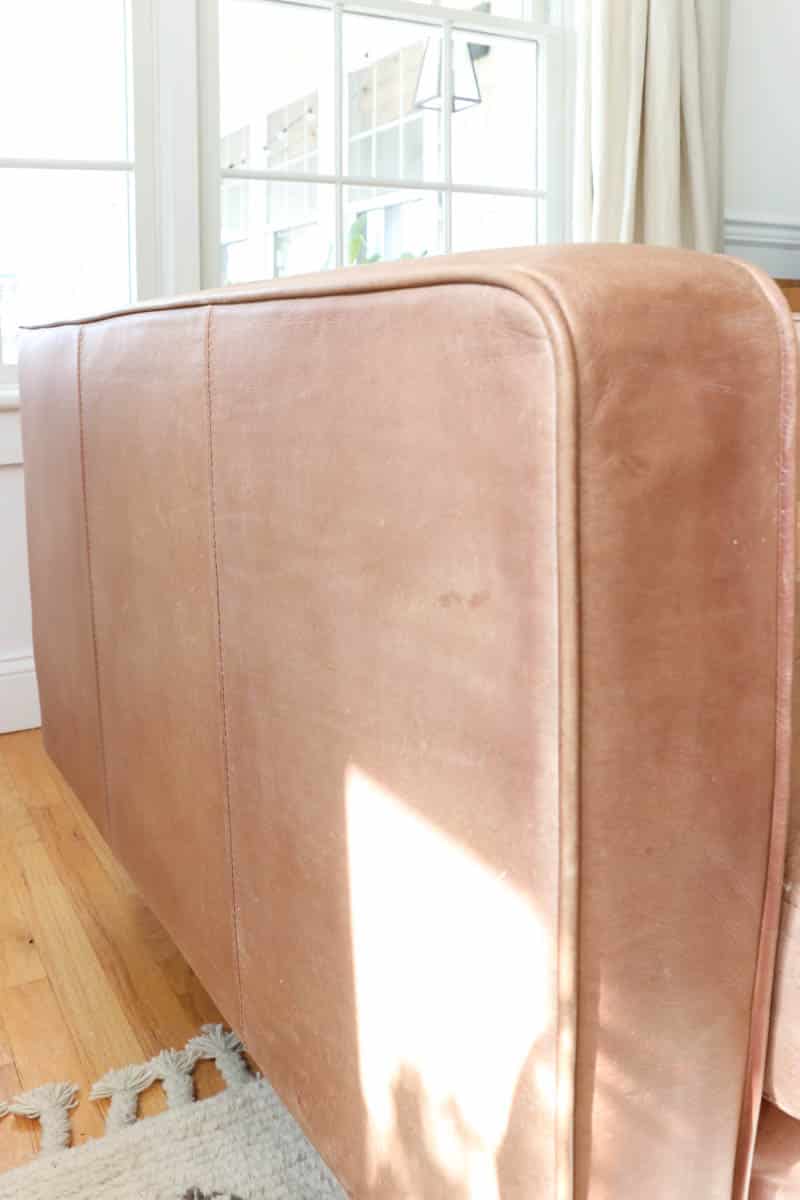 I found a simple solution of four ingredients; vinegar, dish soap, coconut oil or EVOO, and oil like eucalyptus. You can spot-treat those tough stains and rungs with rubbing alcohol, but I didn't find it that helpful.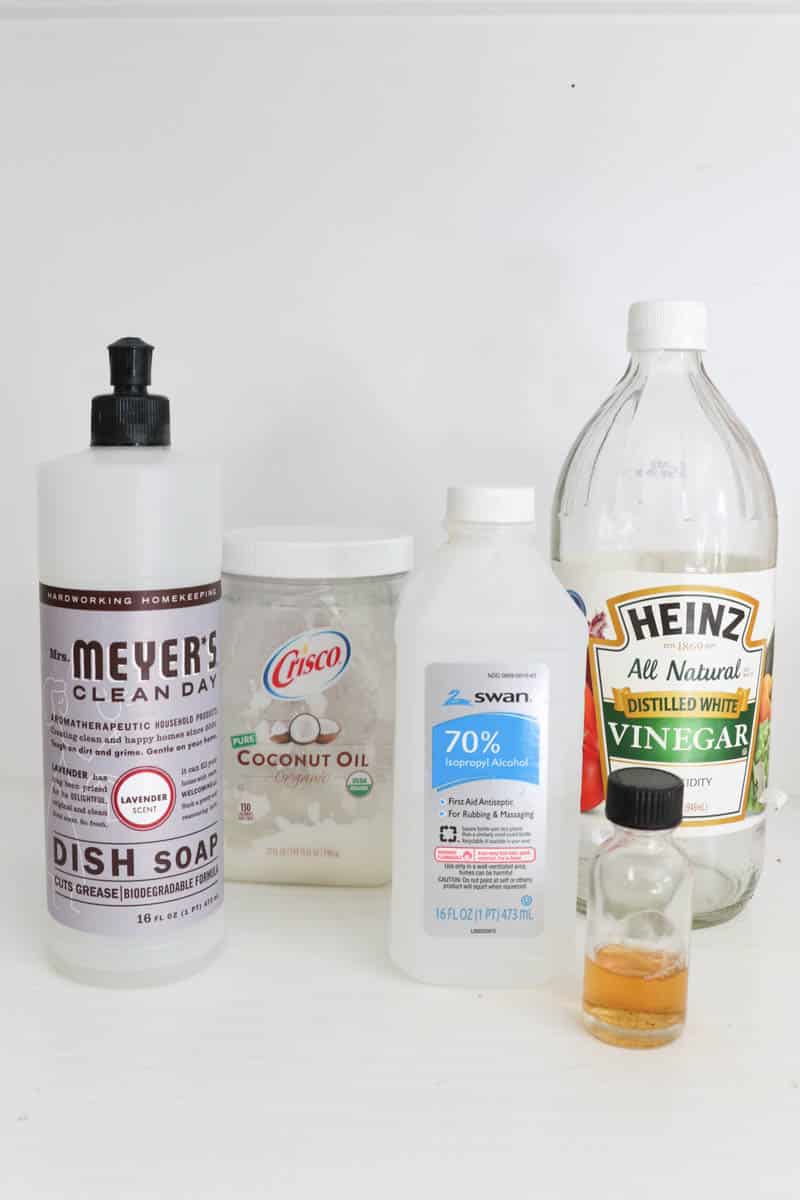 Mix 1 cup white vinegar, 1/2 cup coconut oil or EVOO, 1 tsp dish soap, and ten drops of an essential oil. This amount will do a chair of this size. Wipe on and wipe off with a clean cloth. I tried it in a spray bottle and dipped the cloth into the blend. I prefer the cloth to the spray, it's easier to control. And yes, if you use coconut oil, you will get some chunks.
PLEASE, try this in a small area behind or under a cushion first. The after of the chair is below. What do you think?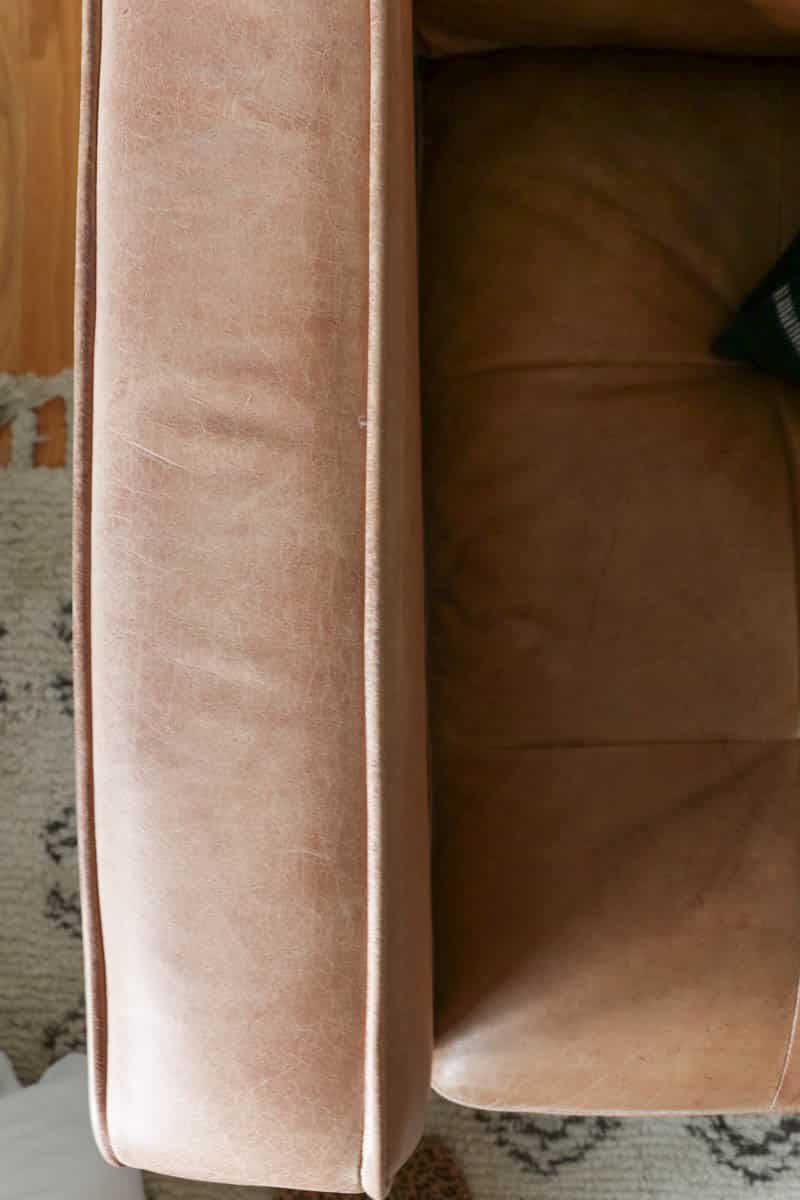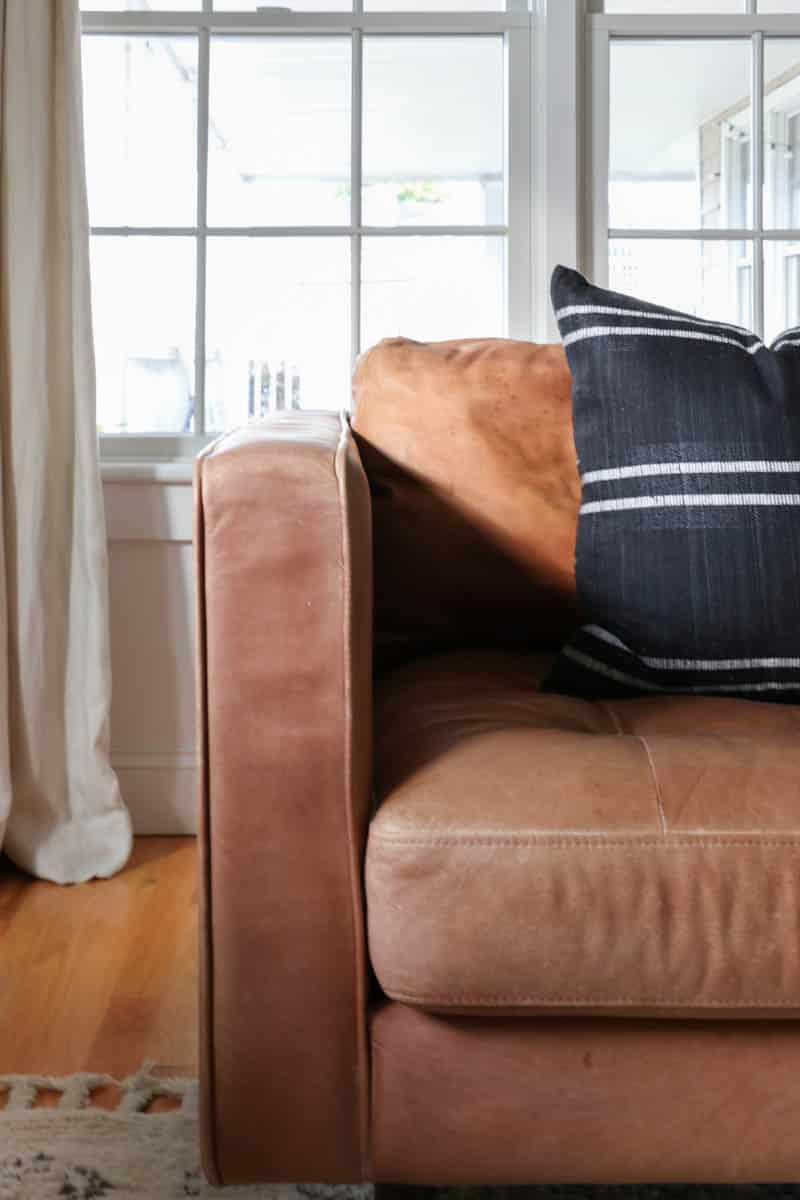 You can check out the VIDEO HERE. And be sure to follow me if you are on TikTok. Little by little, Instagram has shown that if you're not on the app hours a day, then they won't push your content. It's sad because I love my community there, but no one sees my content (sad face).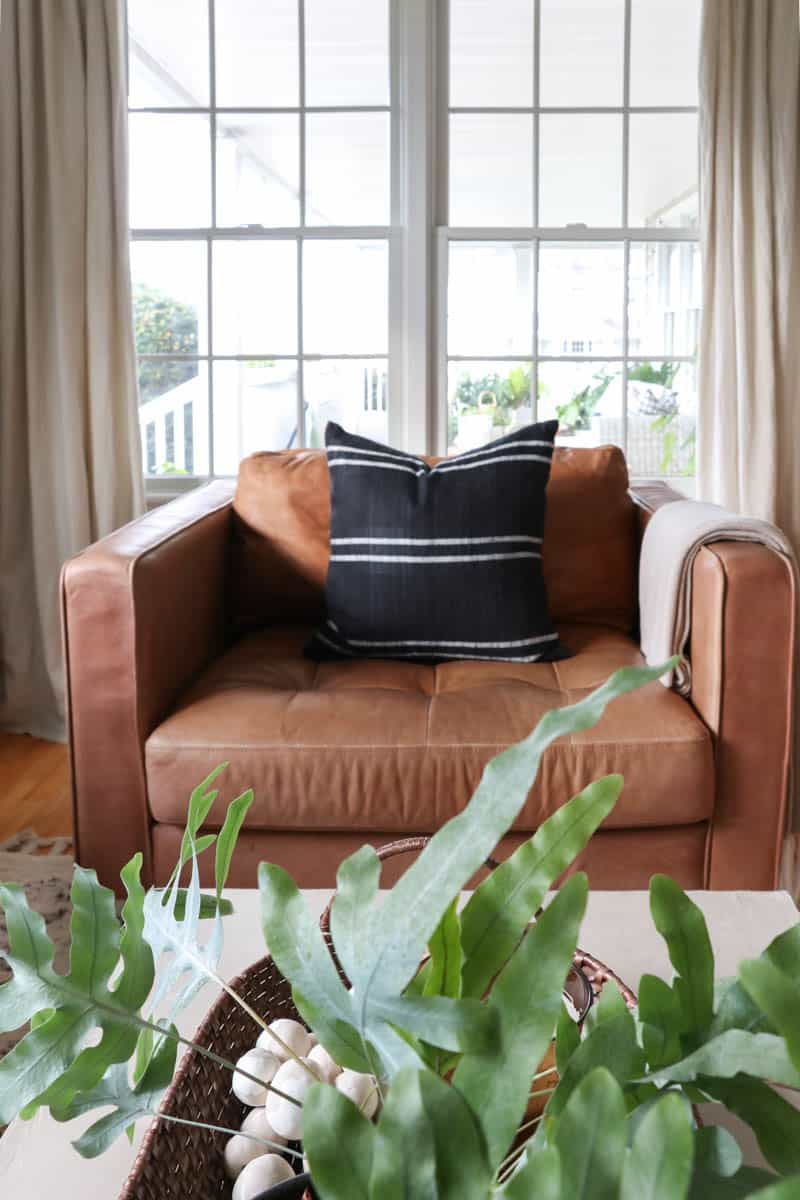 If you missed my AUTHOR PAGE and BOOK POST, you can catch up by clicking the links.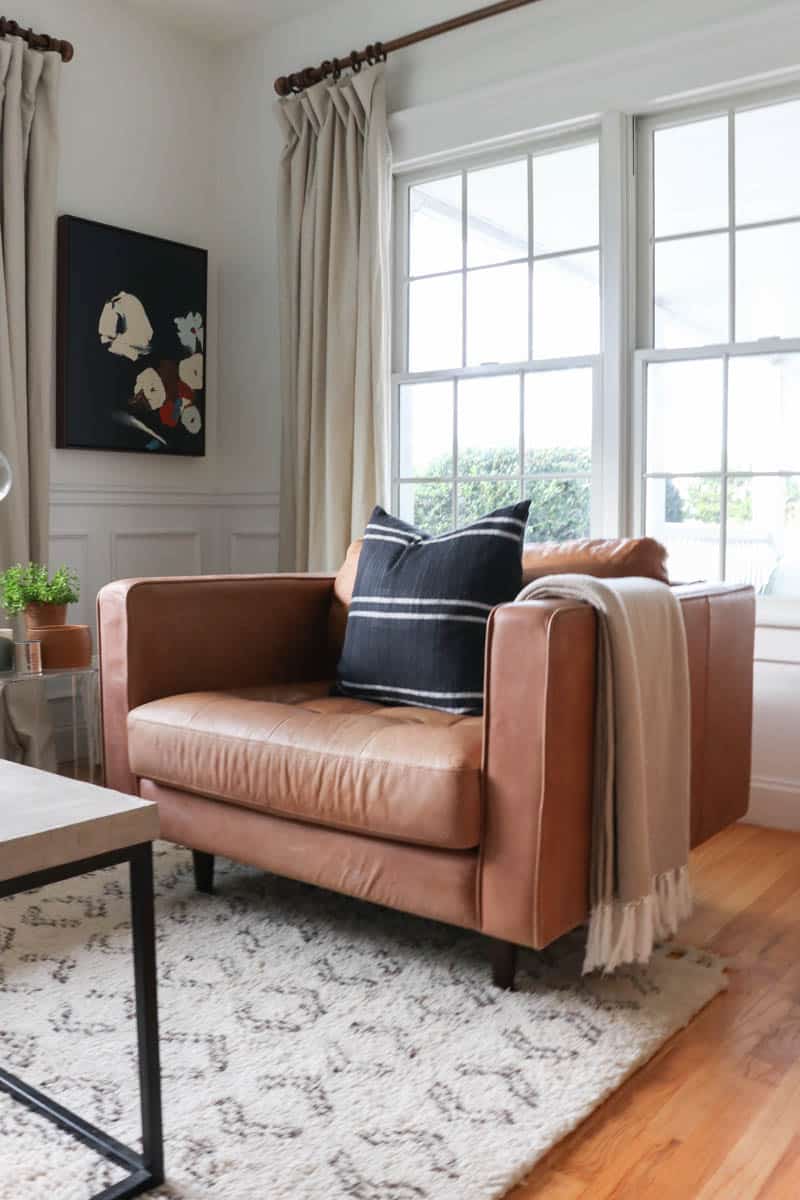 In case you missed it, you can also check out my FALL DEN + FALL PORCH. It's packed with money-saving, simple ideas for fall.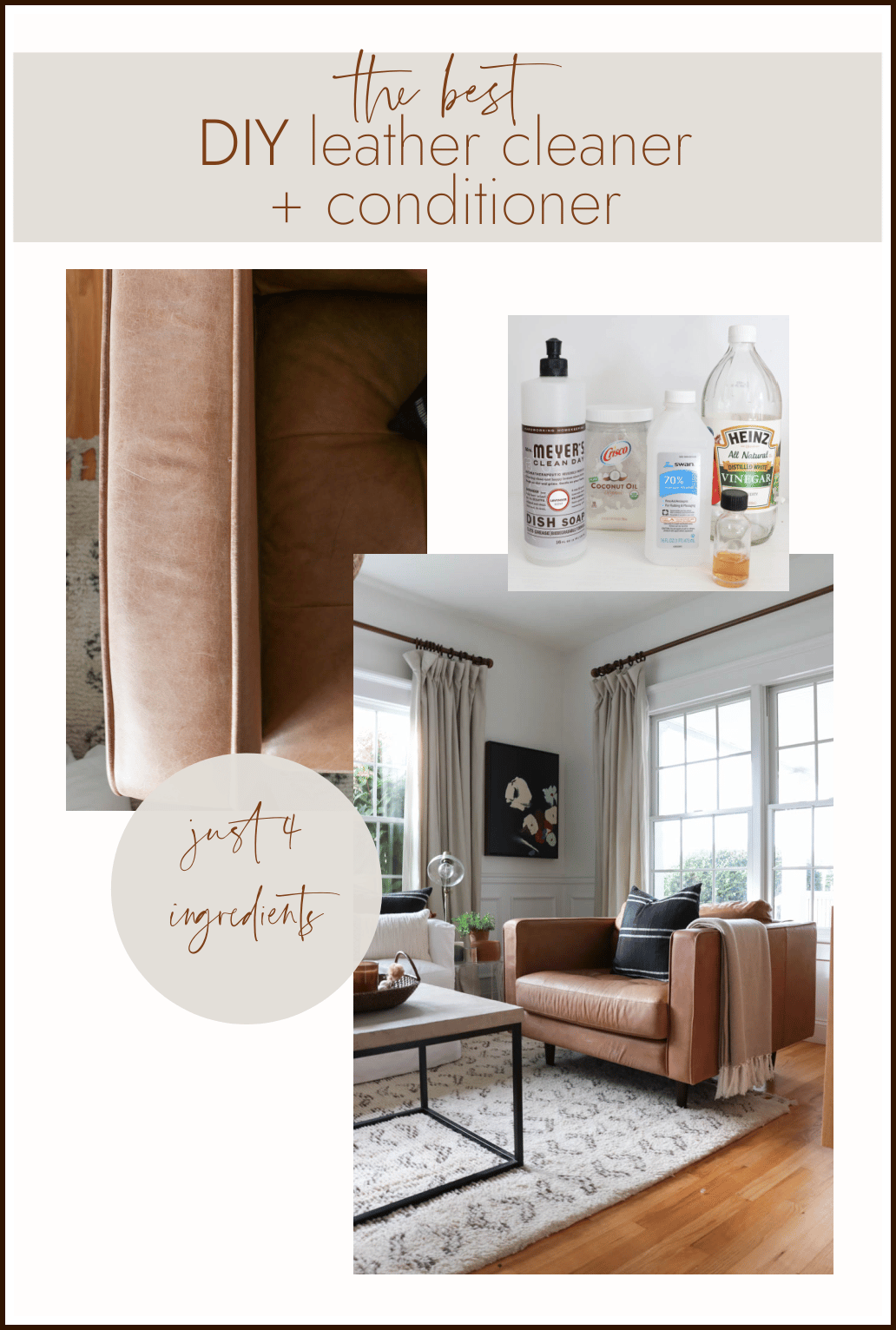 If you have any questions, leave them below.
Have a happy day, friends!