Easy Fall Front Porch Decorating Ideas
Let's talk easy fall front porch ideas. But before we do, a big thanks to Ella Claire for hosting this week's Seasons of Home fall tour. I just came back from the BHG Stylemaker Event in NYC, and, luckily was able to clean this space up before the rain from Ian came.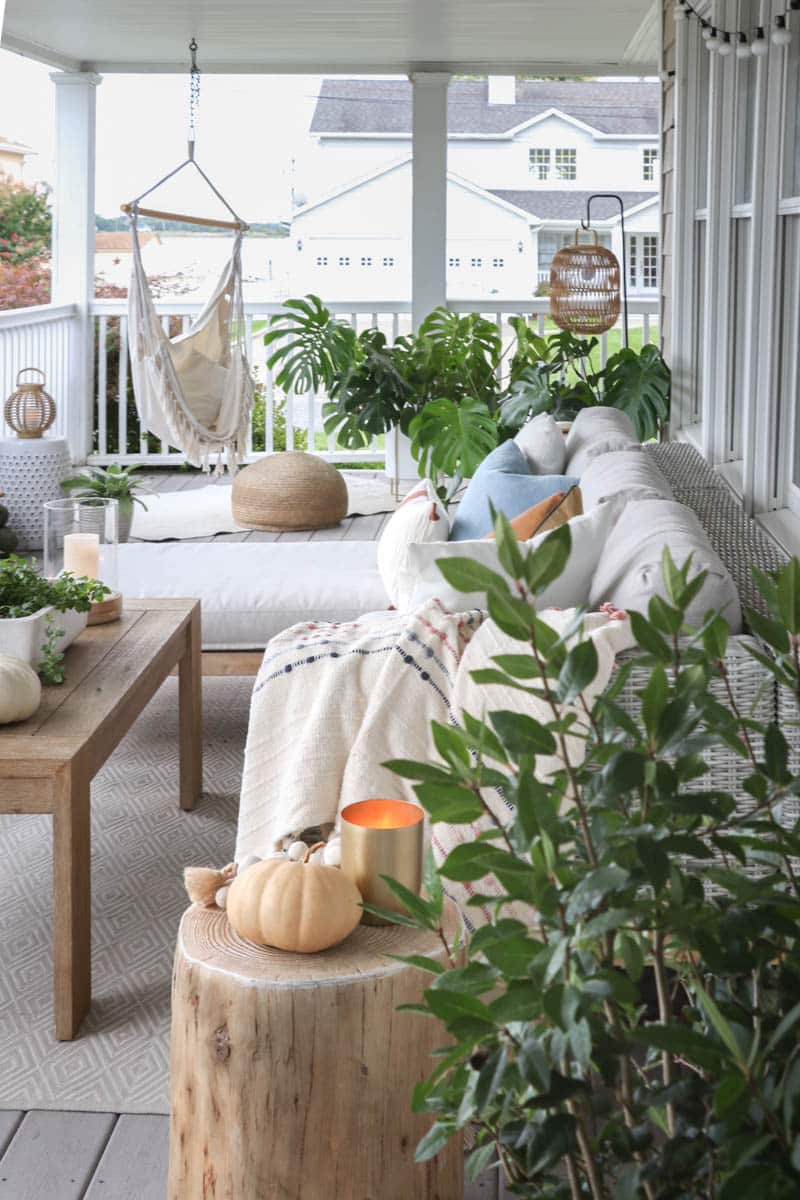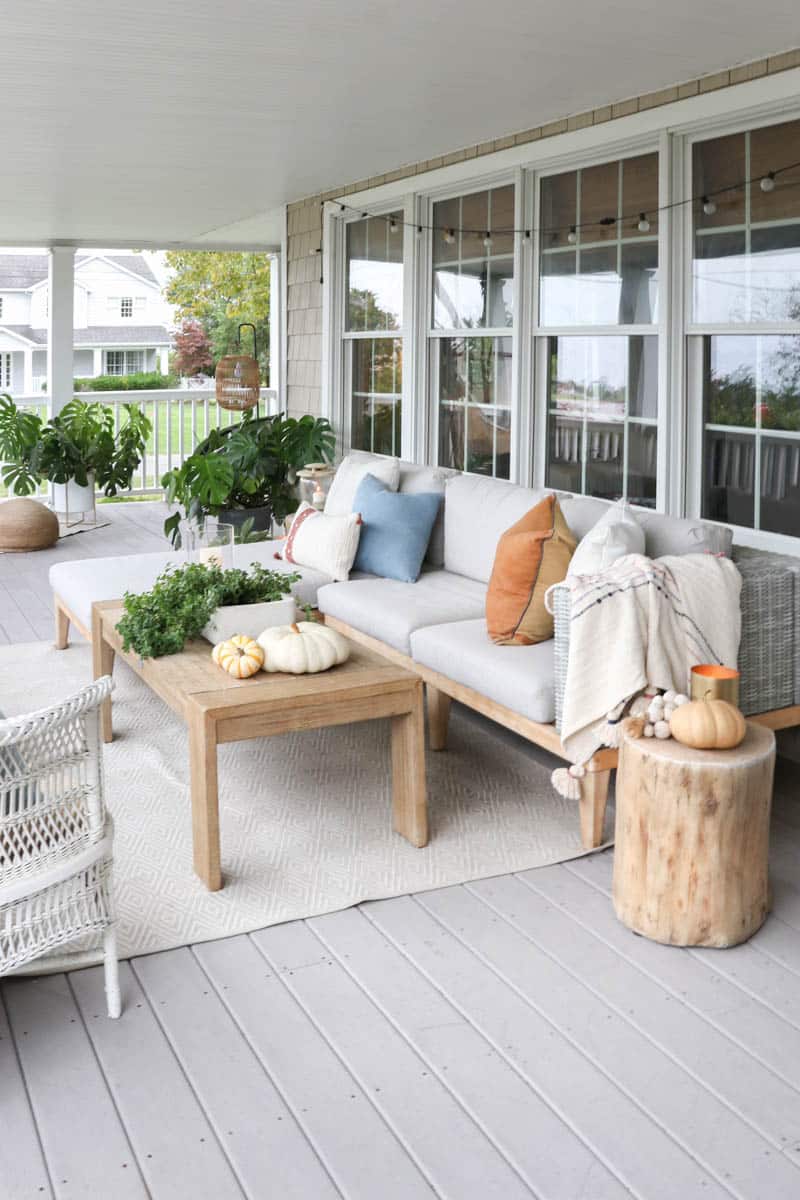 I always like a transitional space this time of year. I use my summer plants and infuse them with a warmer color palette and, of course, add pumpkins.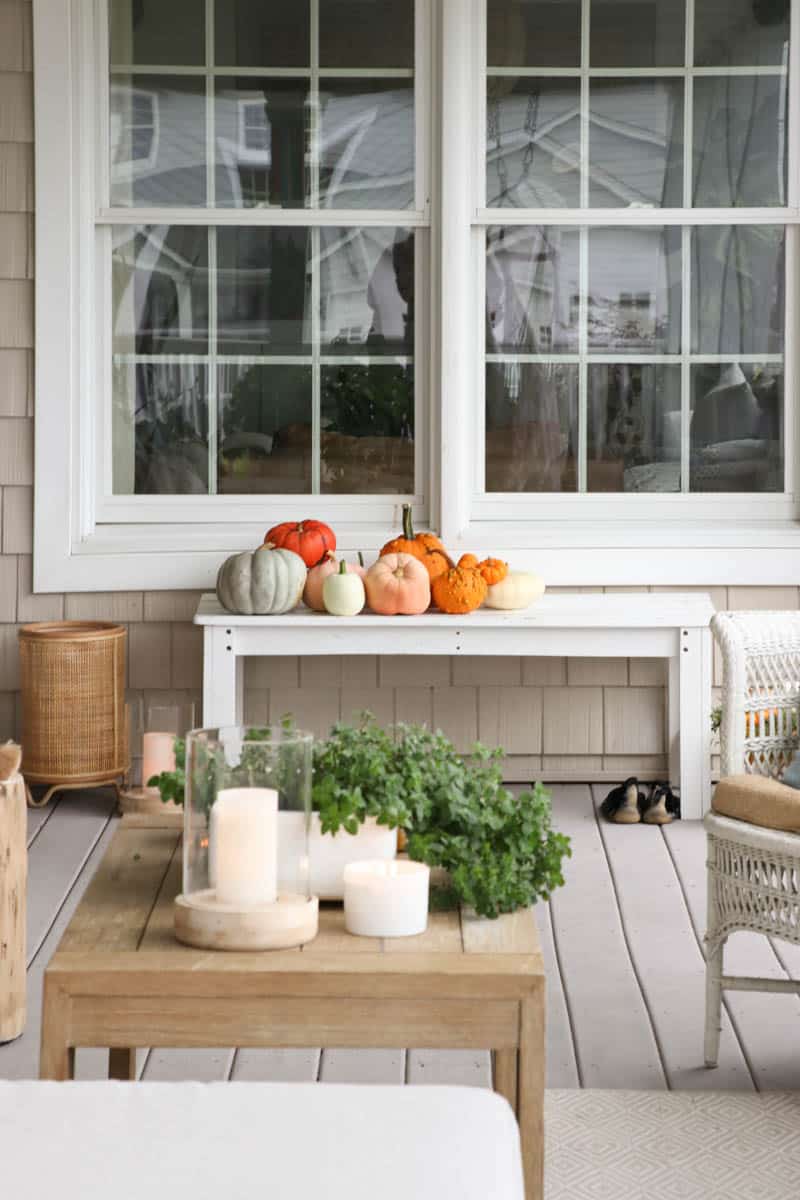 The North Fork has an amazing pumpkin farm called Krupski's. You can't beat their selection and prices. YOU wouldn't believe how cheap ALL of these were. And there are more in the backyard.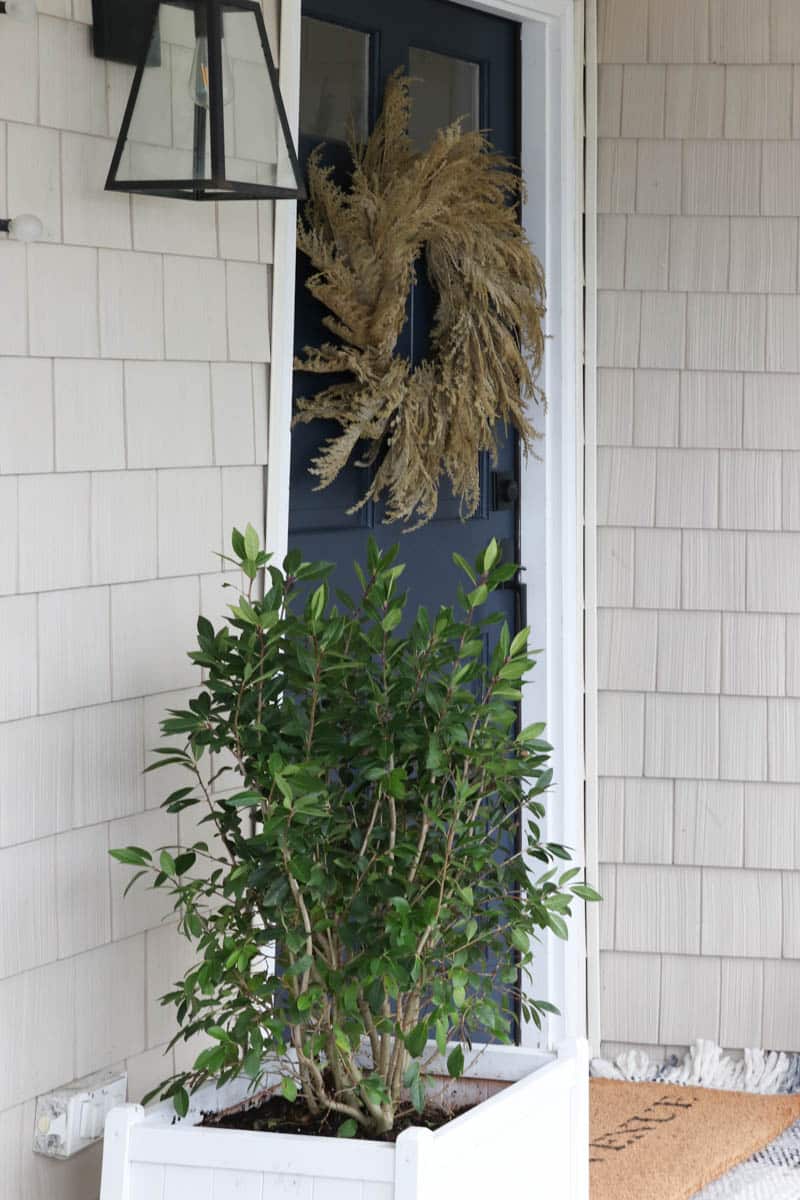 I found a straw wreath for a steal at Home Goods, and the shrub was half off and will be planted when it gets colder.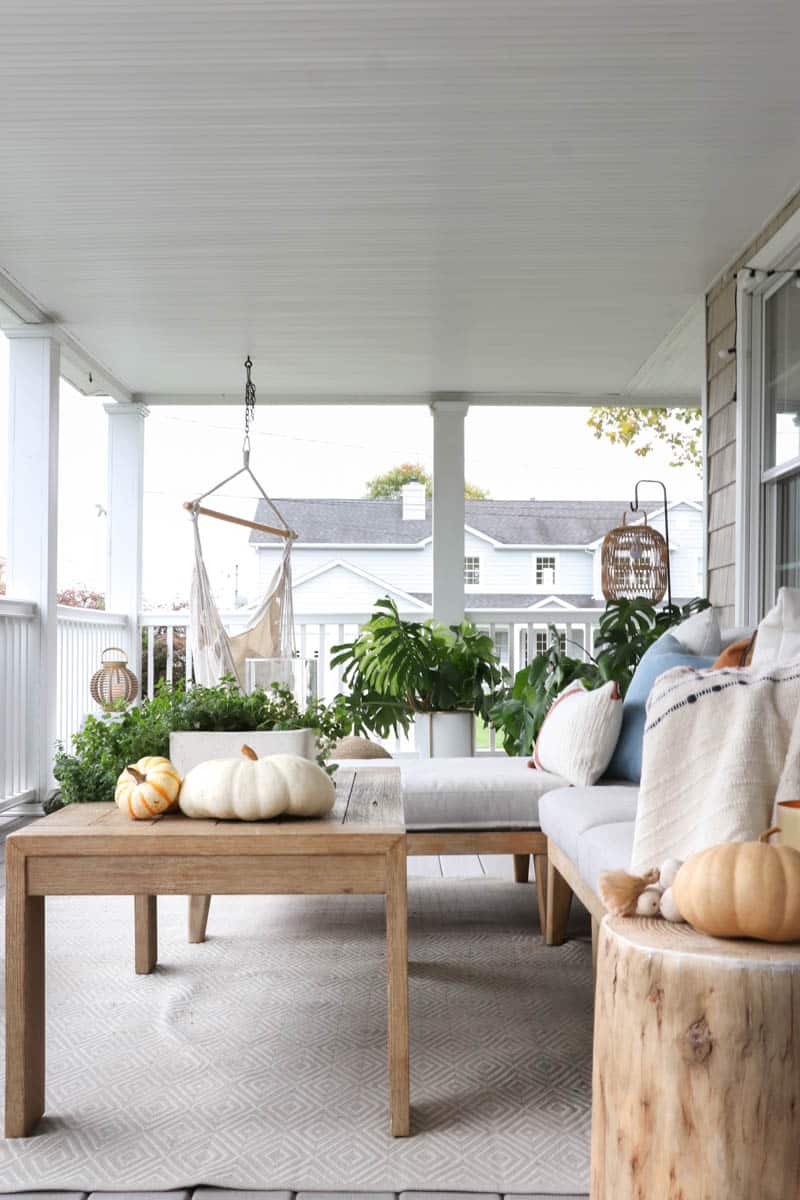 I being a few pillows out from my collection, add some candles and cozy textures.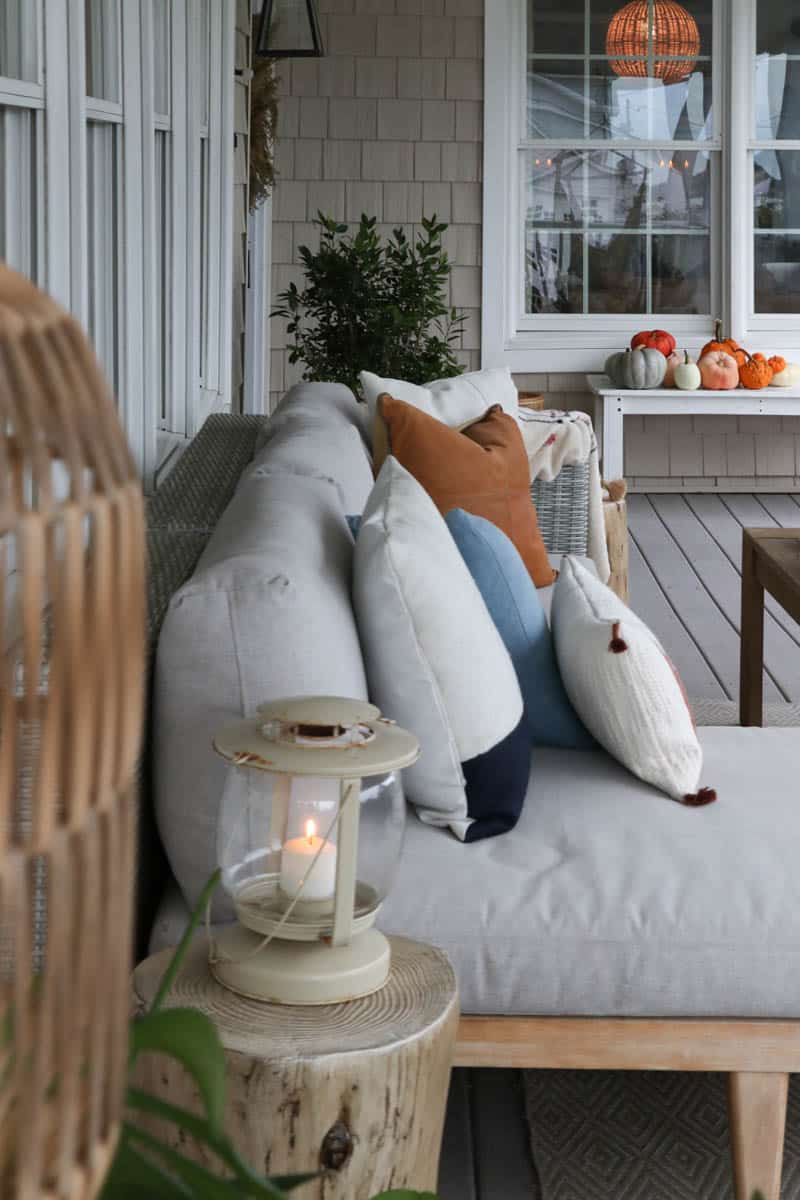 I love the privacy my tropicals bring. When it gets cold, I'll being them in.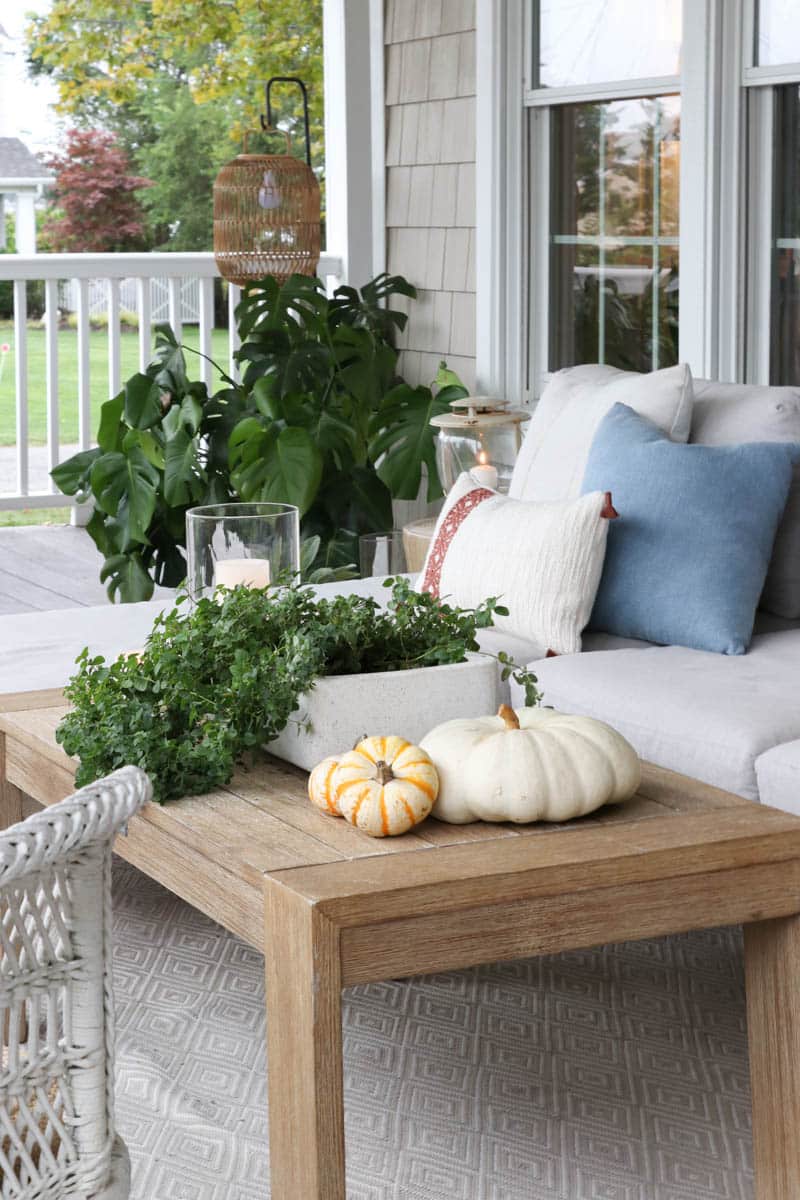 The sofa is from Article, and the coffee table is from Target.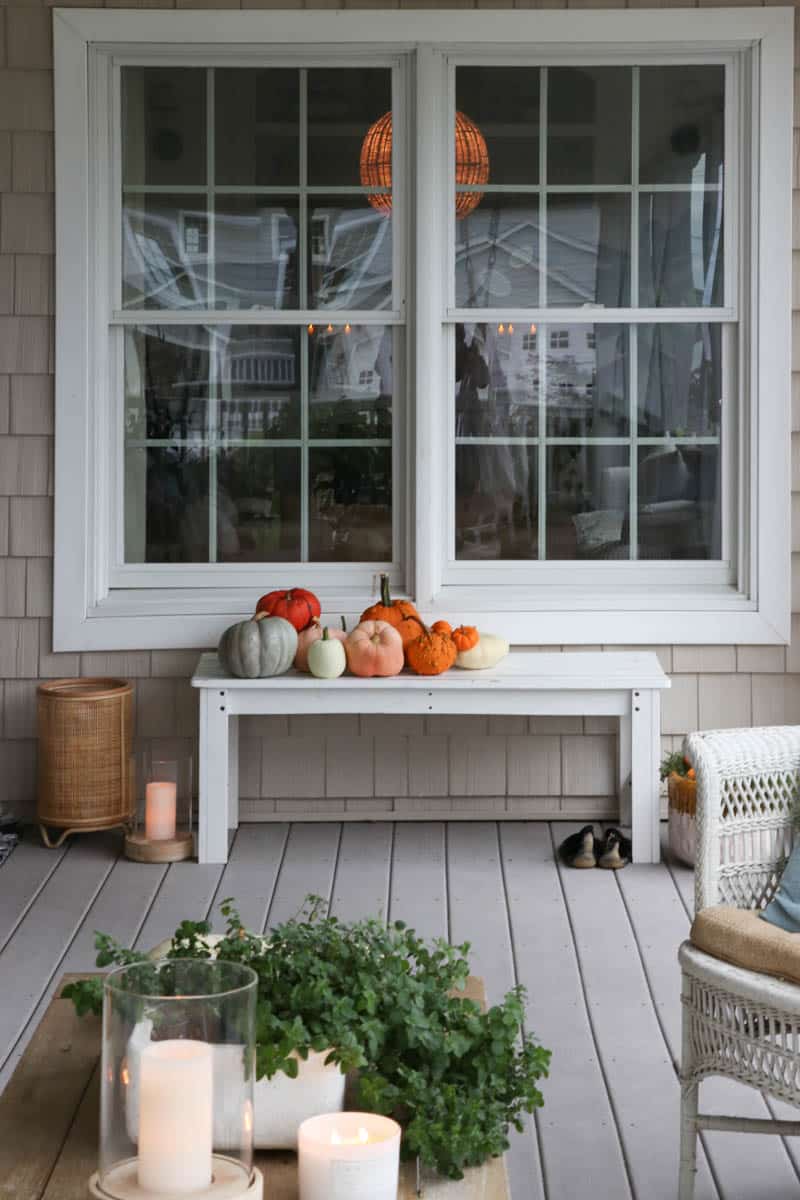 I love when the sun sets, and you can see the den from my fall porch.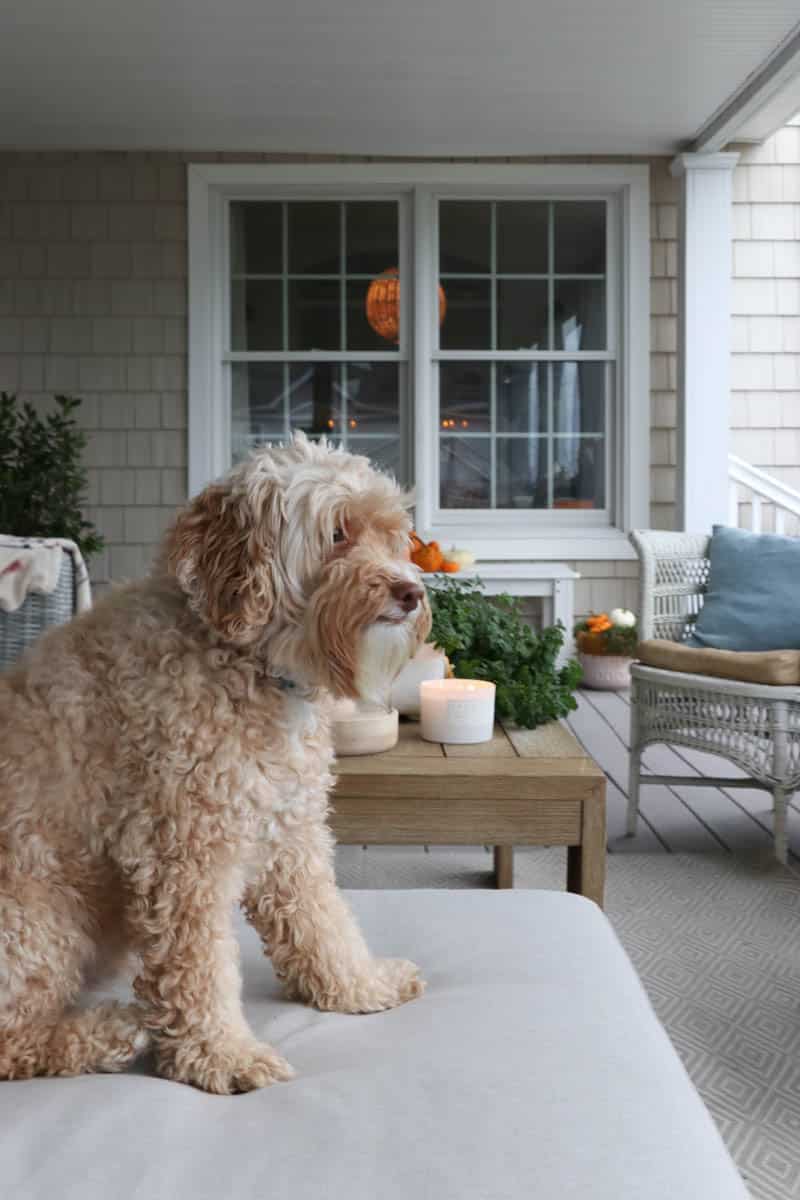 My Denny loves to sit on the porch and be a noisy neighbor. He loves all the fall smells and noises.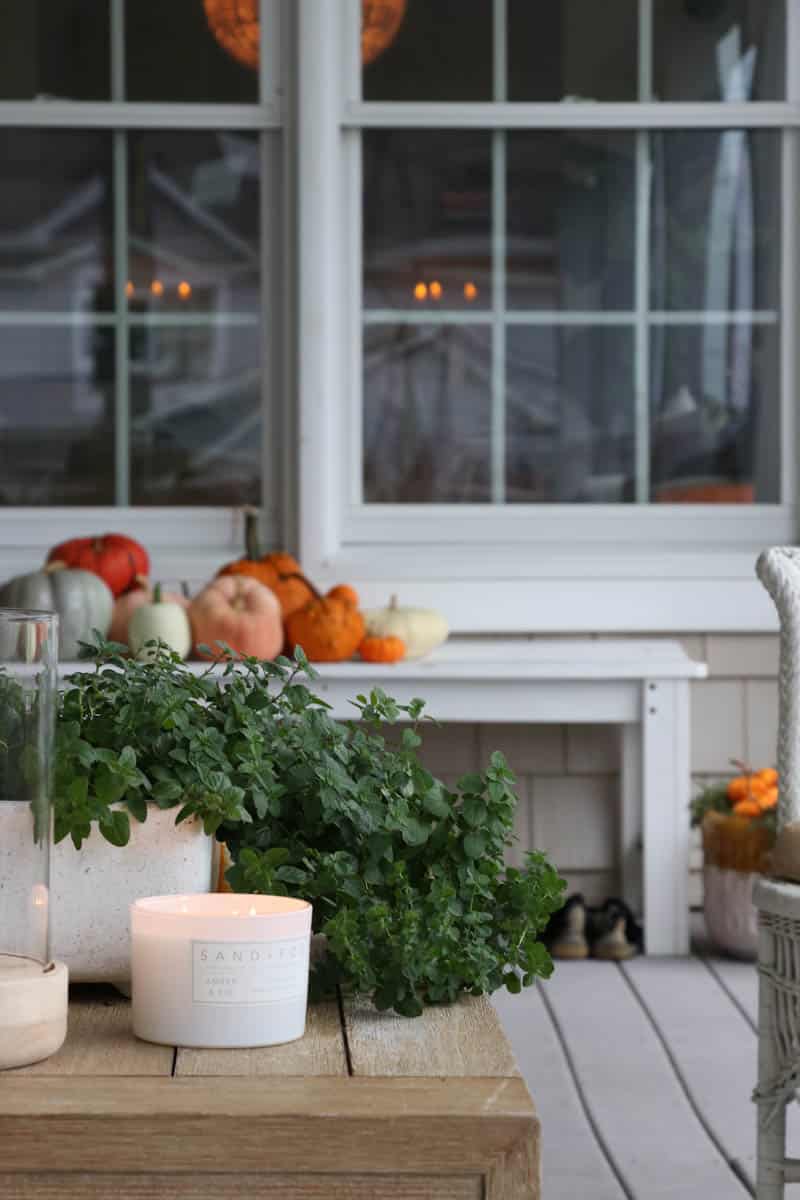 My Orengo grew so beautifully this year. And it's so convenient when I'm cooking. I add it to sauce, fresh tomatoes, and my olive tapenade.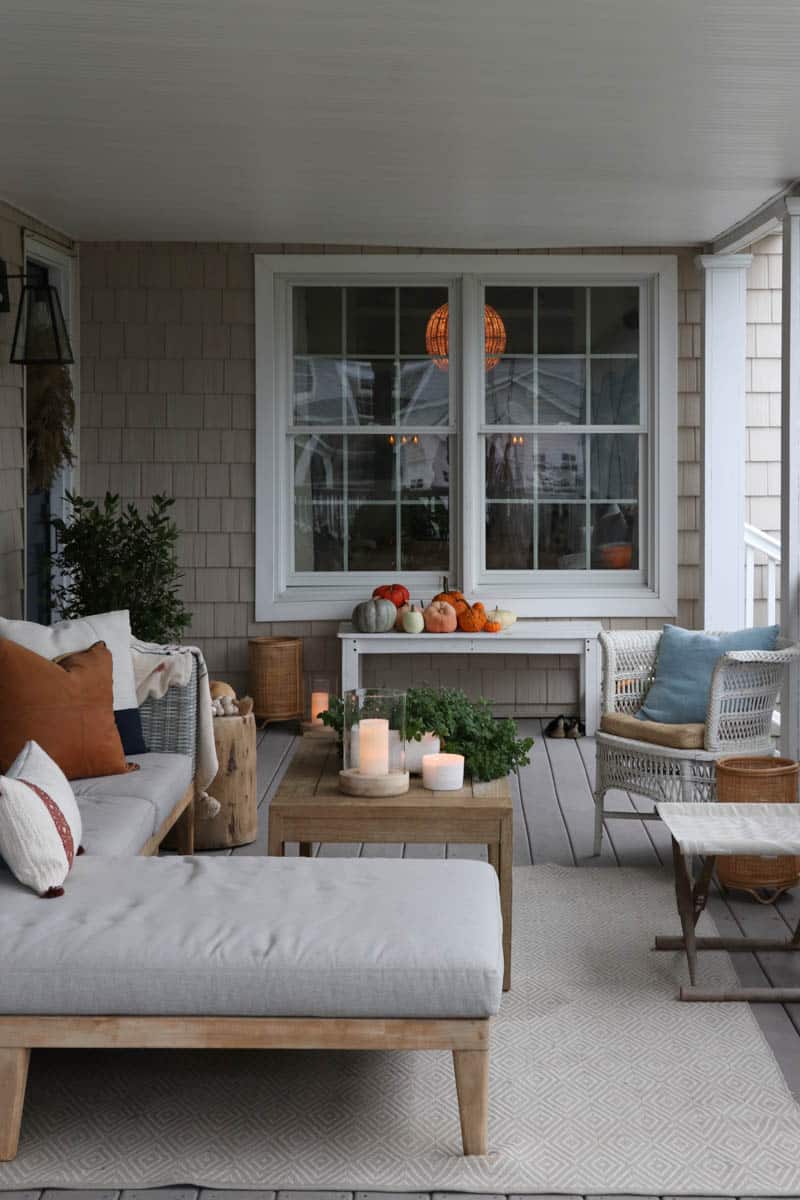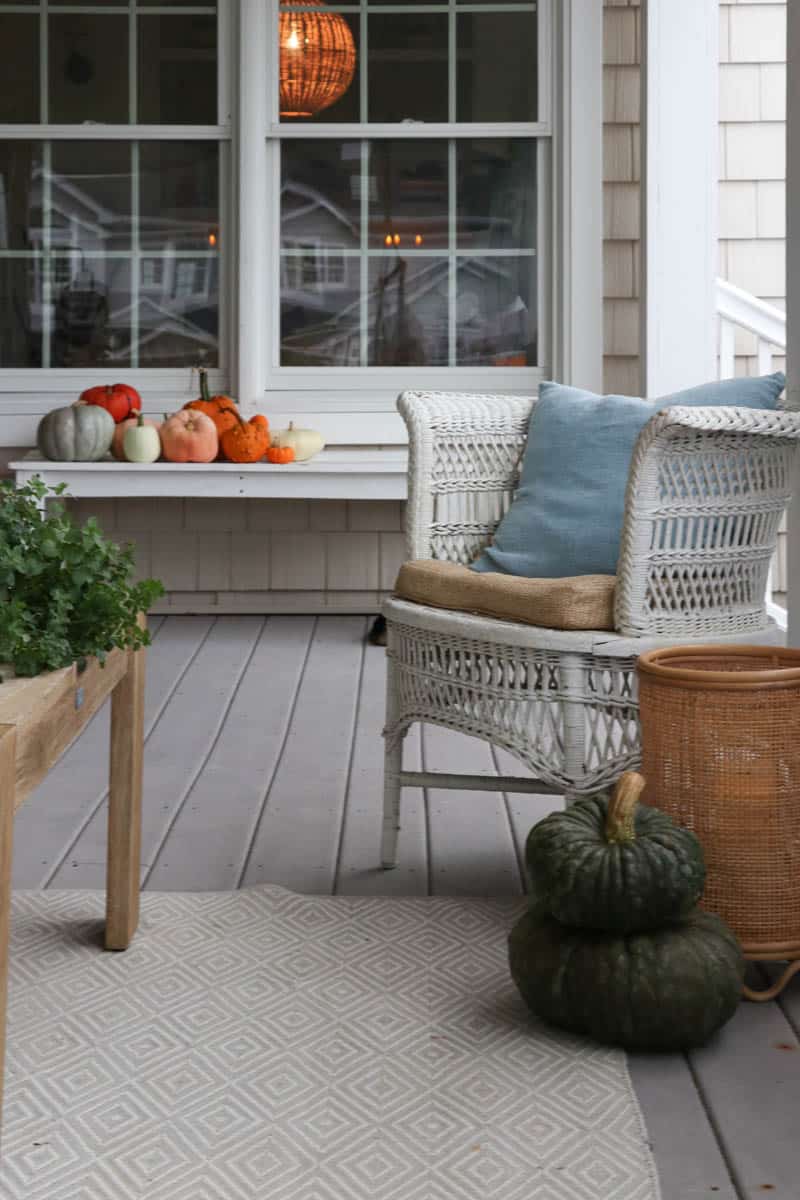 Even though rattan is typically a summer texture, it works well because it's warmth. I found these lanterns for a steal at Home Goods.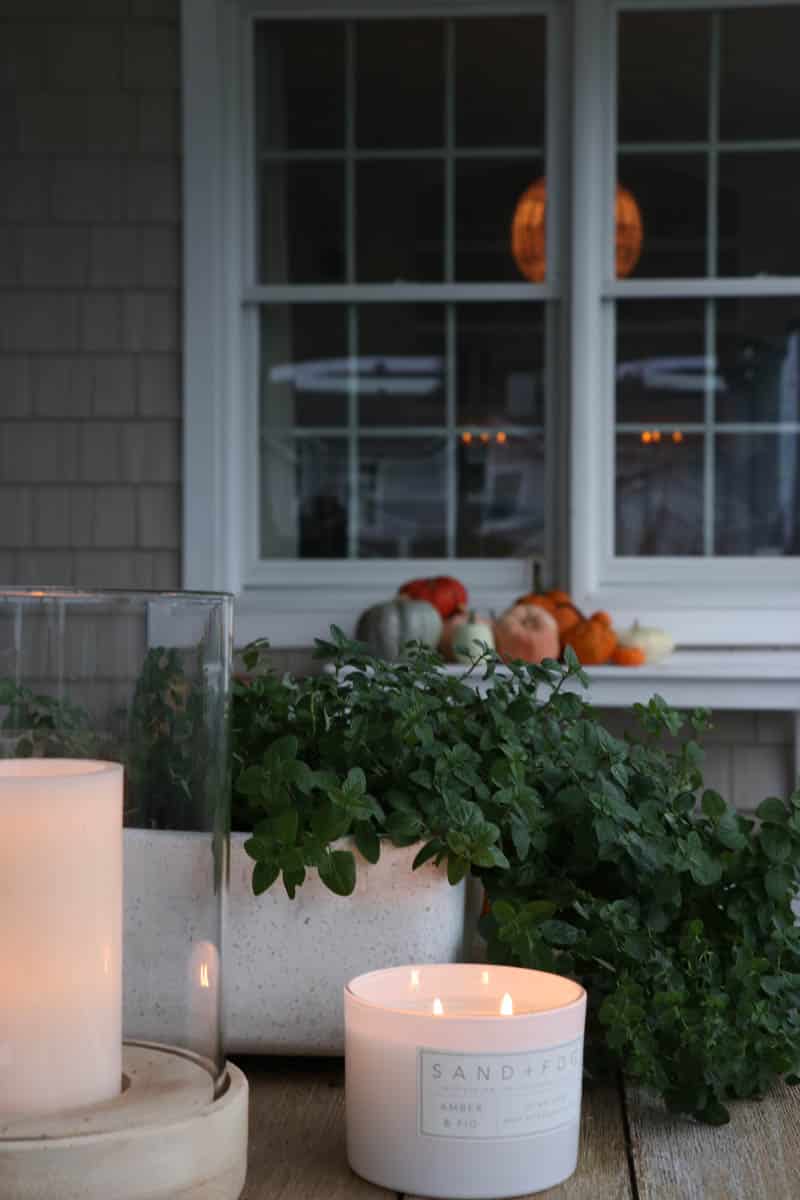 The chair was my dad's. It sat in the corner of his room, and I love that I am still using it, despite its condition. Don't be afraid to mix old and new and traditional with modern. The color palette of light woods and white makes it feel cohesive.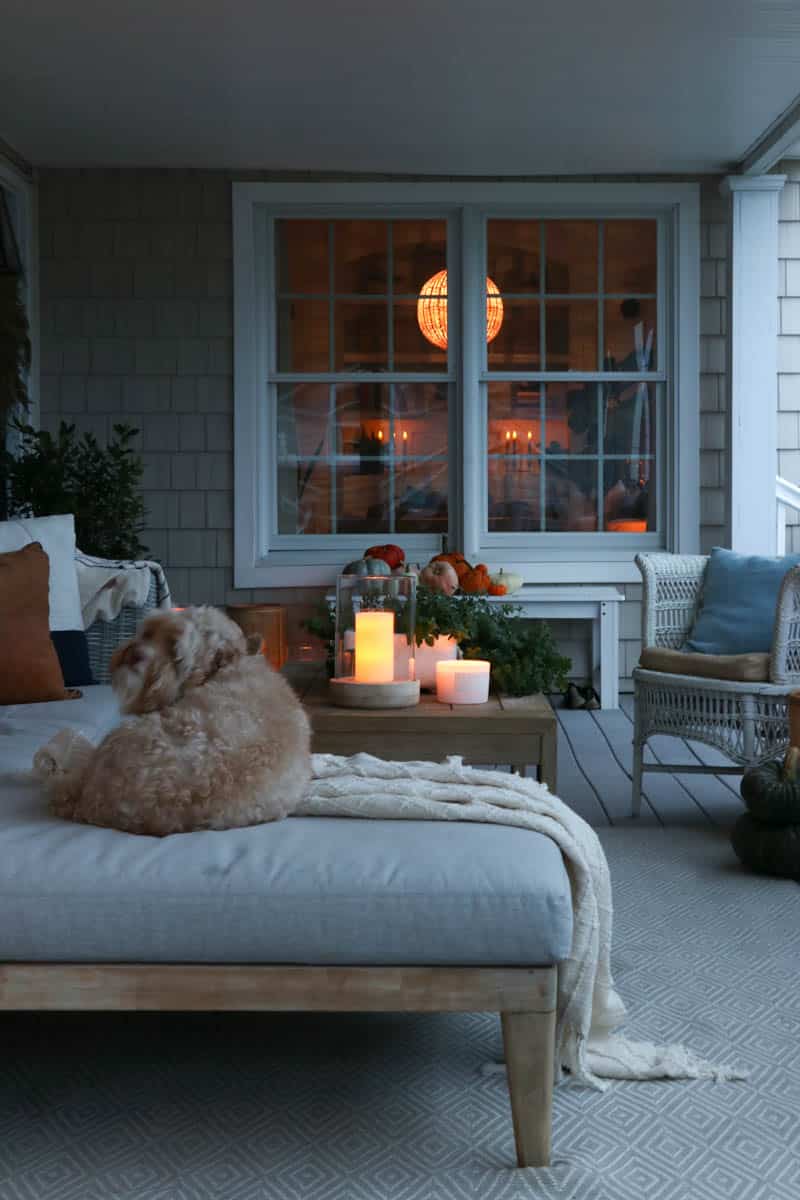 You can shop my porch here…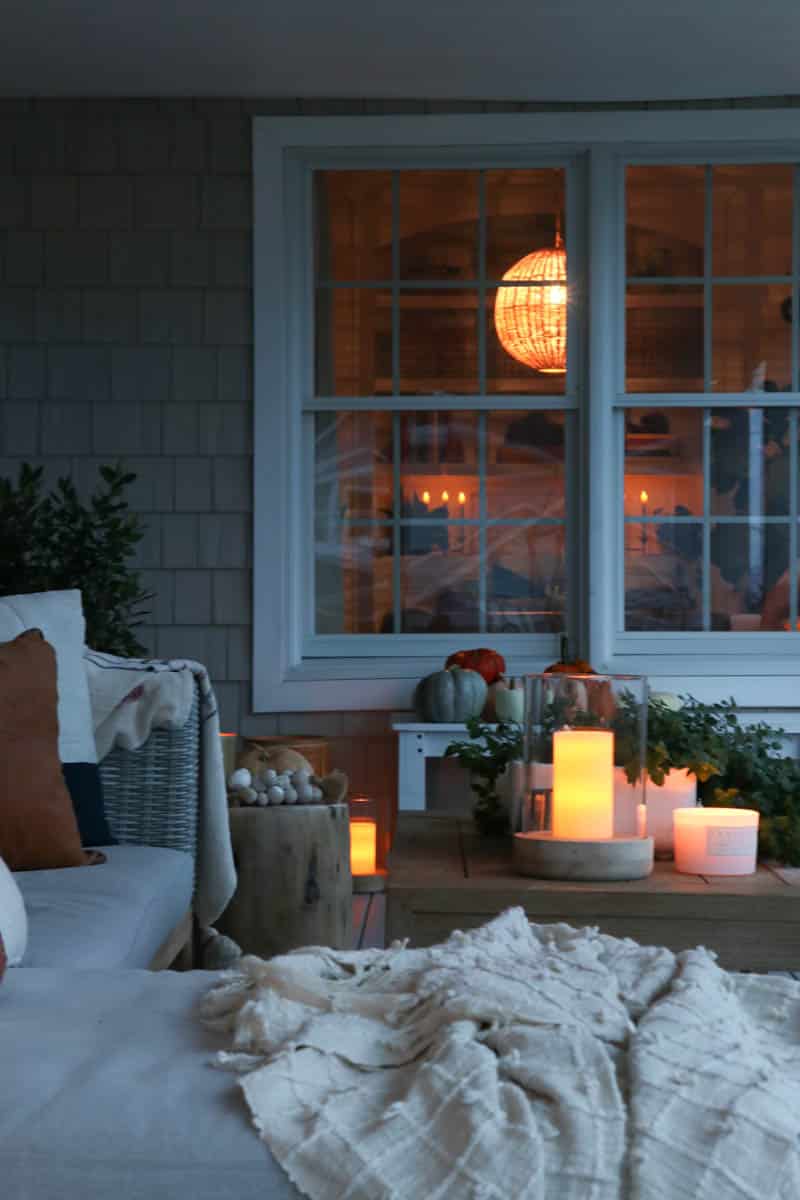 You can check out the rest of the fall tour posts below from the Seasons of Home…
Ella Claire & Co. | Zevy Joy | French Country Cottage
City Farmhouse | Dear Lillie | Handmade Farmhouse
Have a happy day!