Brynn Swivel Chair From World Market Review
Remember the post I did a few weeks ago about finding the right swivel chairs for my family room? Well, I bit the bullet and bought two Brynn Swivel chairs from Cost Plus World Market. I've had them for over a week and wanted to give you an honest review about them since they are often online only or out of stock. Definitely check with your local store if you have one nearby. The ONLY store in the entire state of NY is in Brooklyn. Can you believe that?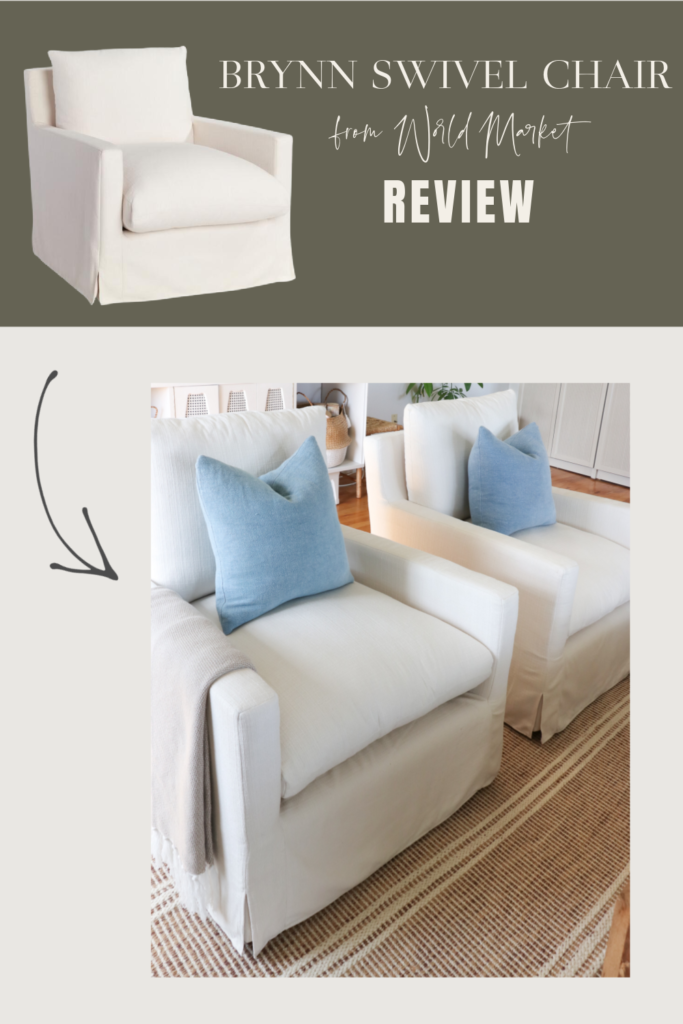 Okay, back to the chairs. Let's start with the cost. They are 499.99. They will get you with shipping, so if you have other items you're looking at, this is a good time because it's one fee, I believe of $70. I checked the reviews and cost of most of the others, and these chairs seemed to be worth the risk.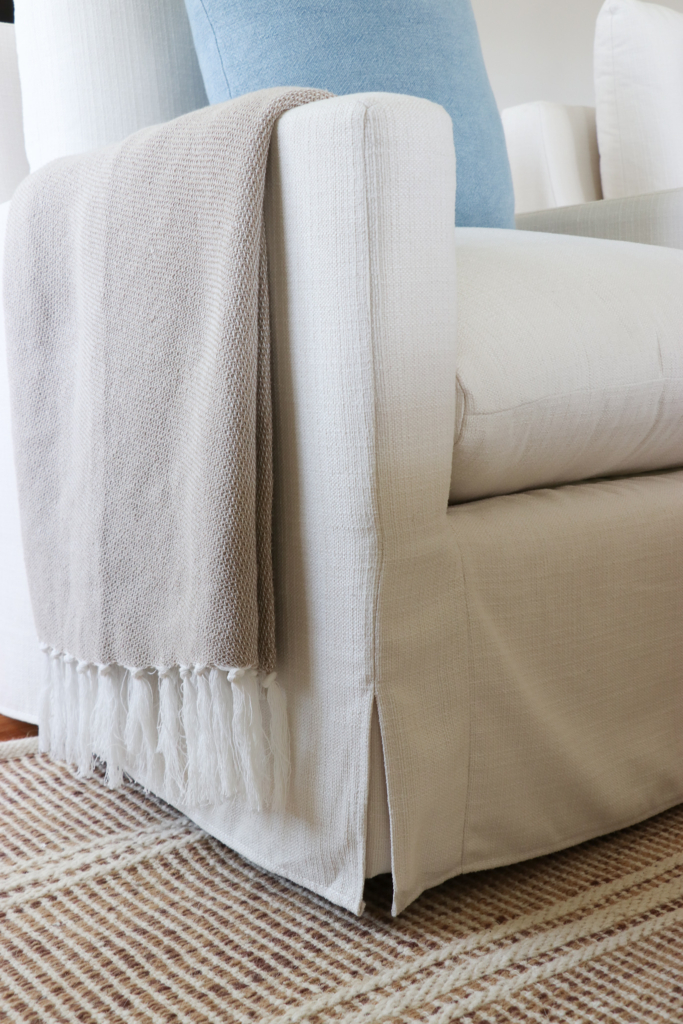 As for style, I am pleased. Pottery Barn is selling their Ayden for $1449.00. Of course, you might be able to score something cheaper at the outlet store, but I needed two, and that's often impossible to find when you need them.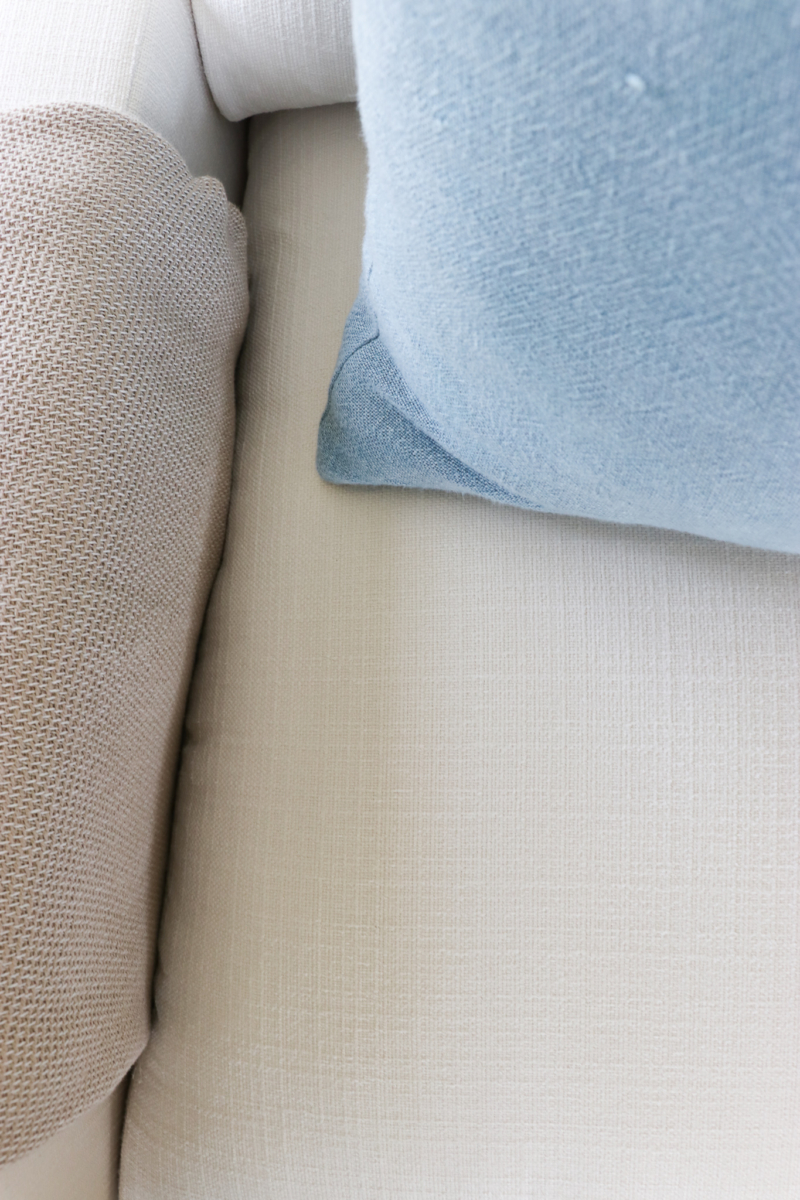 Let's talk about comfort. These chairs do sit a little high, and the seat isn't that wide, but everyone in my house loves them. I like that the cushions are feather wrapped. It adds a layer of plushness that a poly-filled cushion lacks.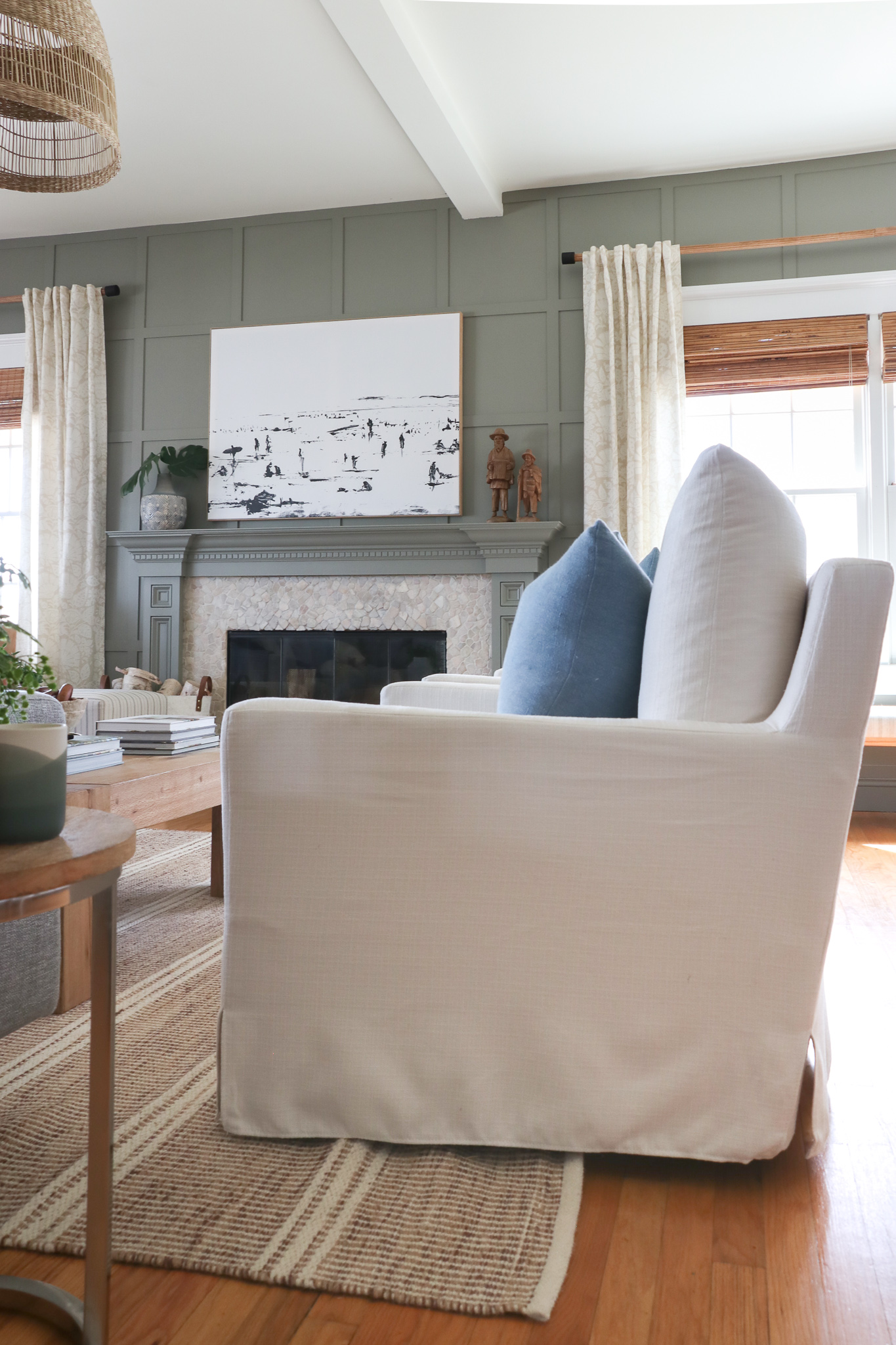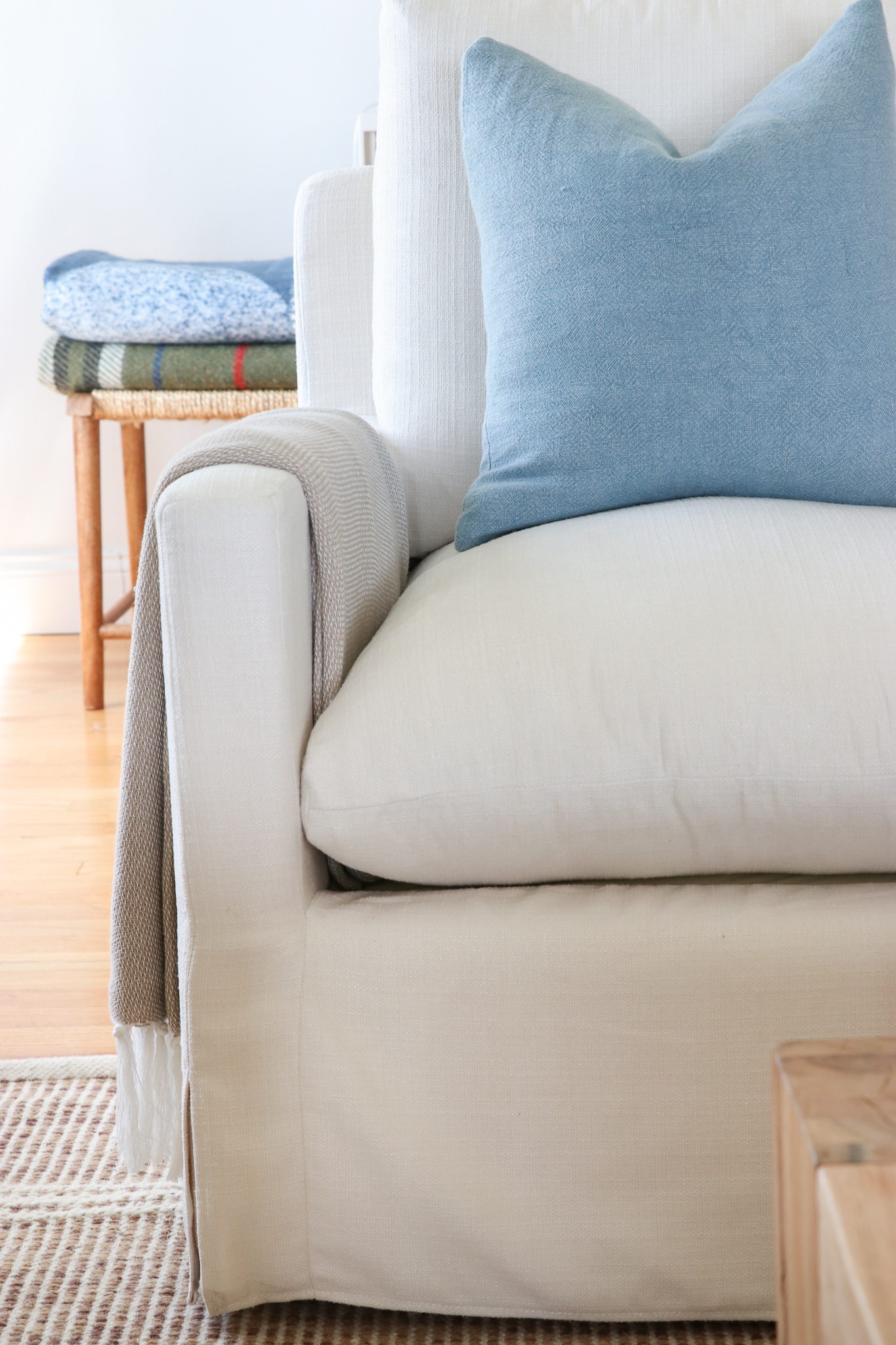 I used to work for a high-end furniture company many moons ago. Our frames had a lifetime warranty. I wasn't looking for chairs to last a lifetime, if I was, I would have spent more. For the price, I am happy with the quality.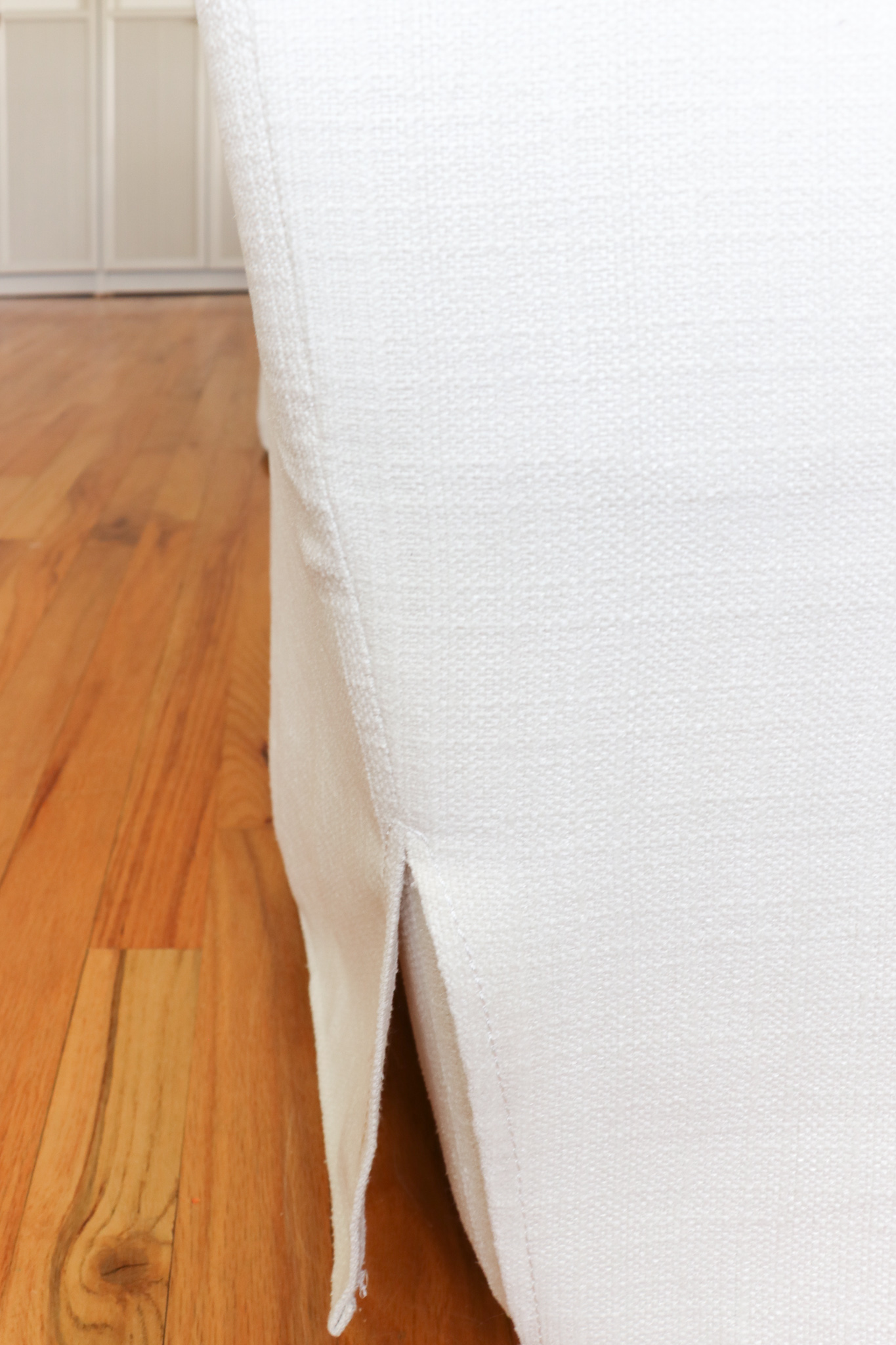 Last but not least function. It says it swivels 180 degrees, and it does that. The swivel is smooth and seamless. I'll try to give an update in six months.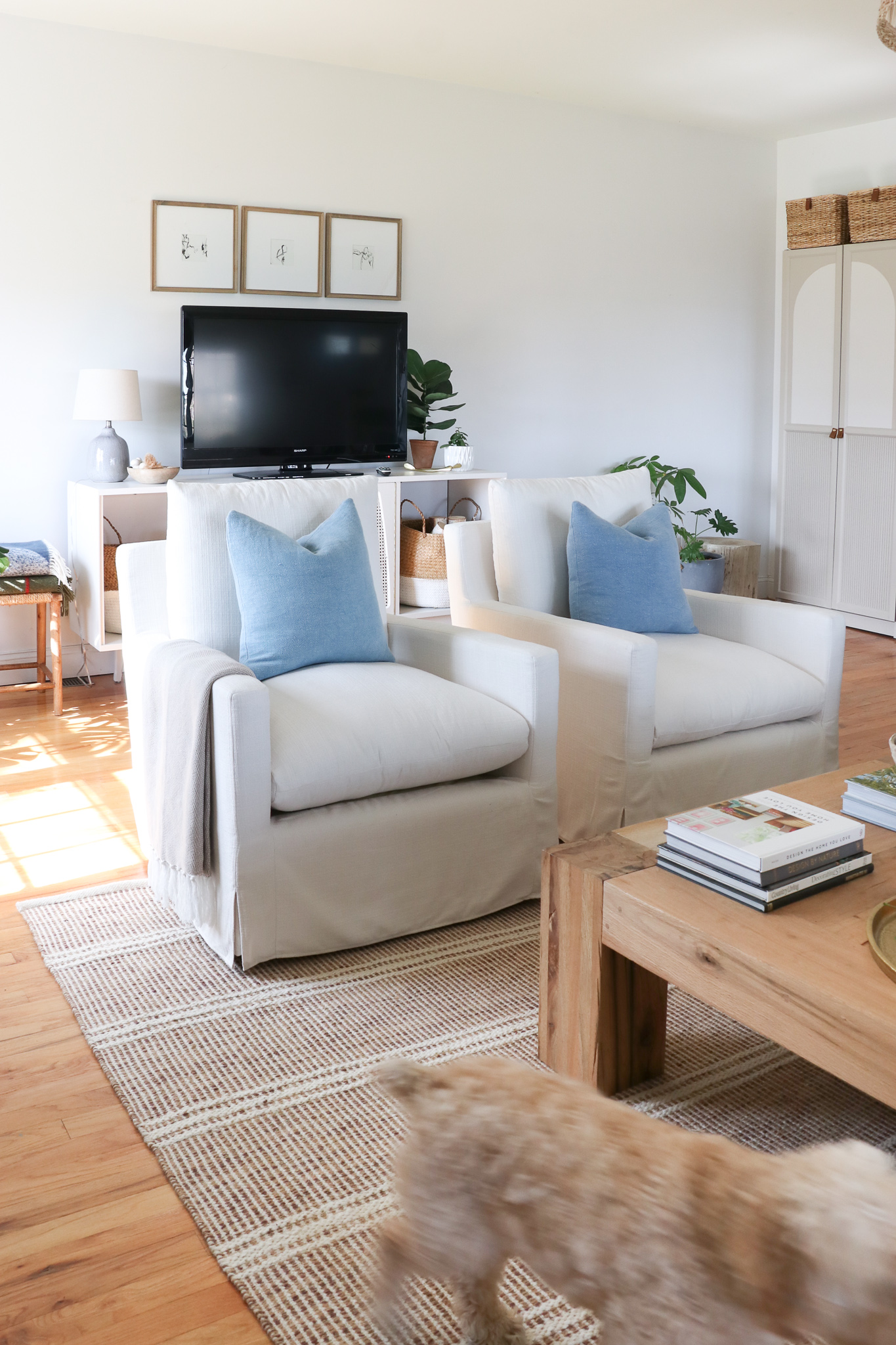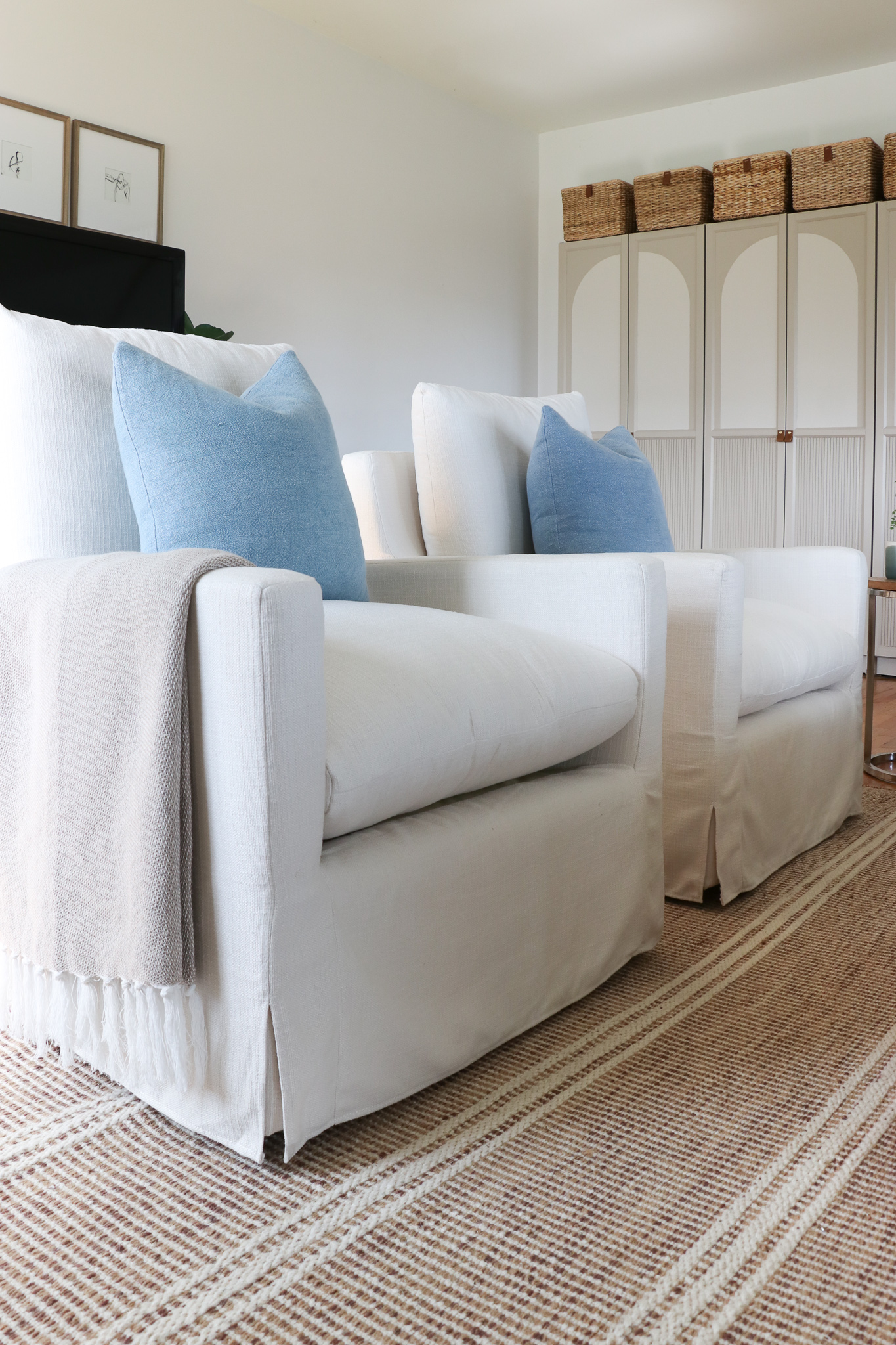 Also, the slipcover says poly-nylon performance fabric, which usually means stain resistant. I will wash them at some point and give you a full update on that, as well. A positive about the fabric, it has a nice texture, and it's very soft to the touch, almost like casement silk.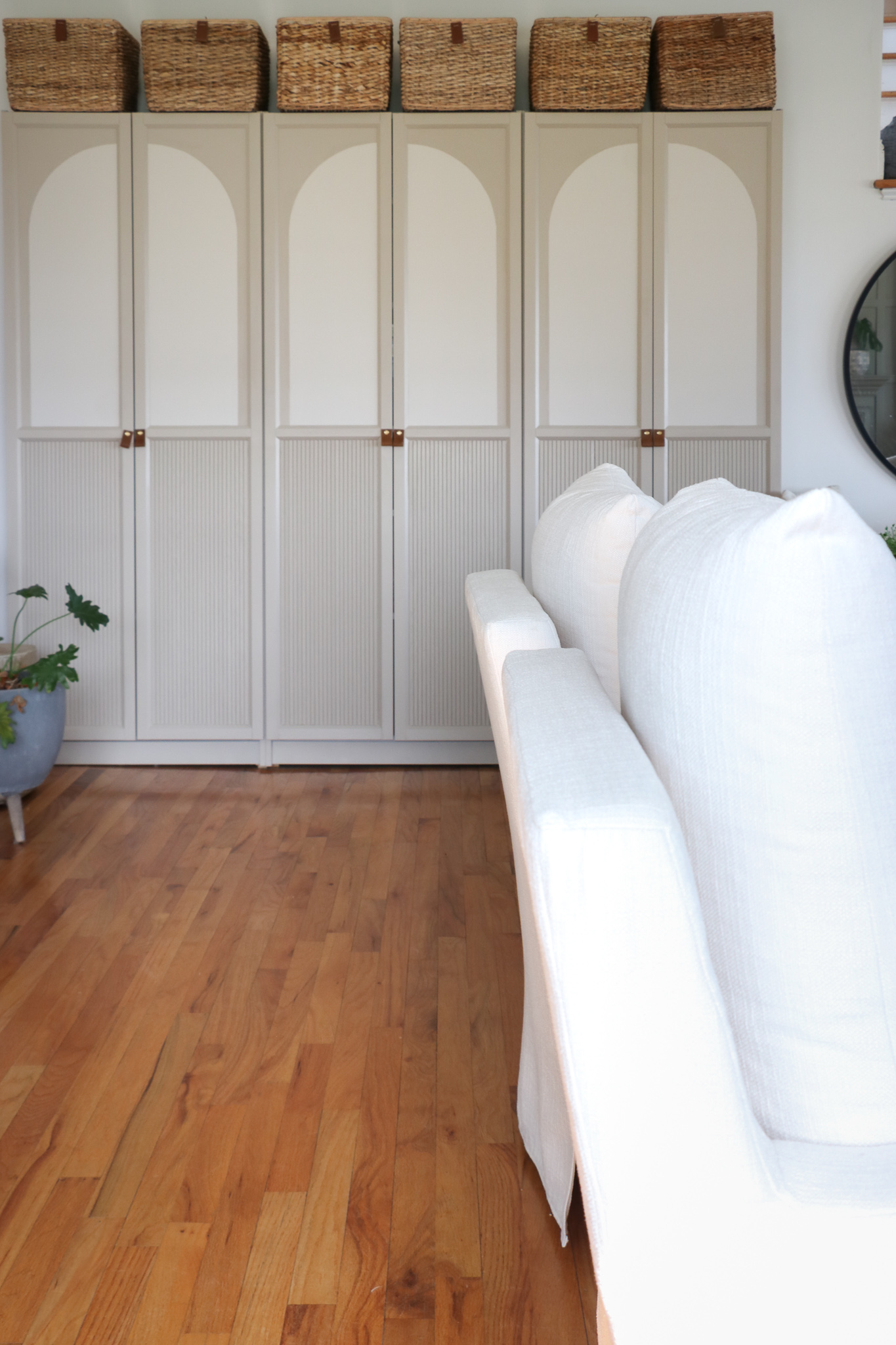 So overall, I would buy it again. For the price point, it is exactly what I was looking for. Here is where I stand. Cost-5, style-5, comfort-4, quality-4 and function-5.
This post contains affiliate links.

If you have any questions, leave a comment, and I will get back to you.
Have a happy day, friends!