My All Time Favorite Sisal Rug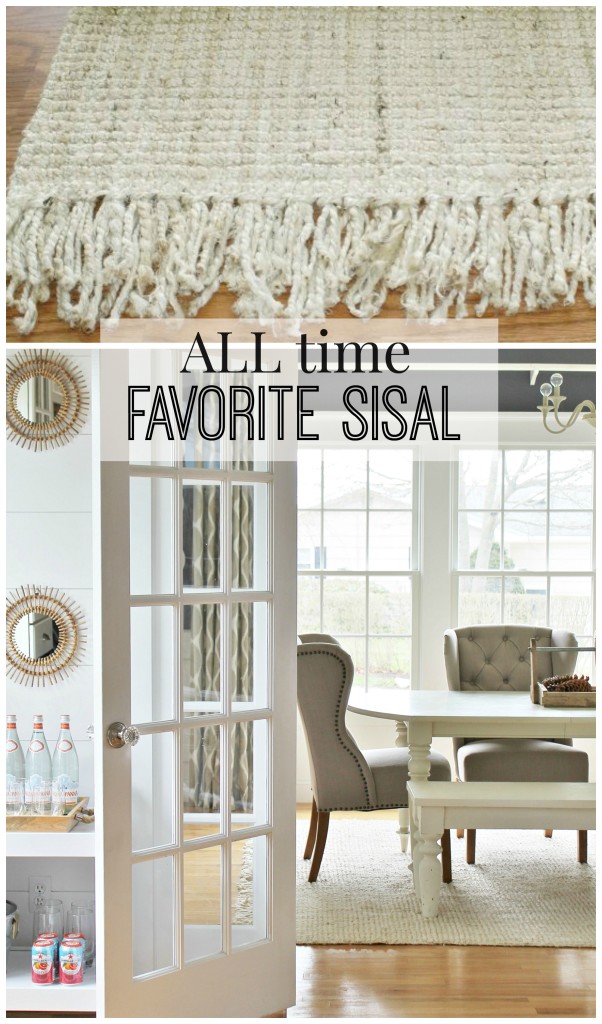 Hi friends!  I recently began updating my dining room, I have shared THIS post about the paint & curtains and THIS one about the chairs. In also changing the rug for the makeover, I thought I would share a little story.
For as long as I can remember I have had a love affair with sisals. Way before I was even a homeowner, I knew I wanted them in my house. So of course with my first house came sisal rugs. At the time I was near broke so they were the cheap ones and although I loved the look they weren't comfortable at all! Then came the next house and with a little extra in the decorating budget I splurged for a few nicer ones, they looked fabulous but still not comfortable to lay on or sit on. Then came along our baby boy and the thought of him trying to crawl on it gave me pain. So I ditched them for a softer rugs. Always admiring people that had them, but realized while he was little I was avoid them, then came our 2nd baby boy and I knew it would be while longer:). After getting settled in our somewhat new house 4 years ago, I said to myself, "this is it, I am getting my sisals, they will look perfect with my coastal farmhouse style," then the voice of reason, Mr. Practicality, "they aren't comfortable." Complete buzz kill, but I went out & bought one anyways and put it in the dining room. He & my boys were not convinced, they ALL kept saying its too scratchy. And I replied "don't worry its under the table, you will never know." It was one of those indoor/outdoor ones and they were right, still rough on your feet. I convinced myself there was a comfortable, good looking sisal out there, so there began the search. And when I found THIS rug it was like the clouds opened up, ahhhh!!!!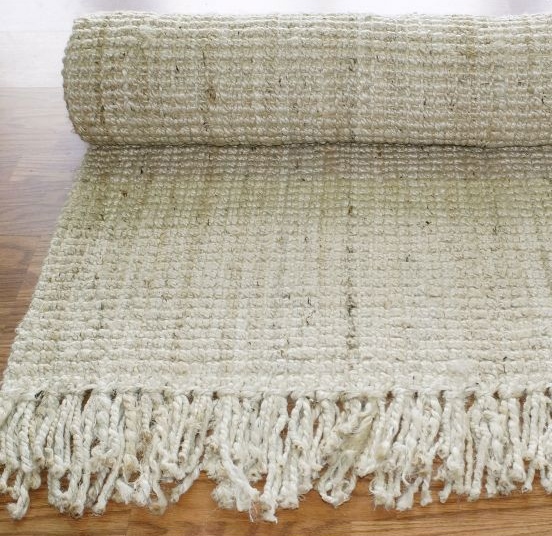 Seriously, this is the most comfortable sisal on the planet. When it arrived I laid it out in the family room just to see what everyone would say. I tend to override a lot but a rug is important especially with little ones because everyone lays all over it, am I right?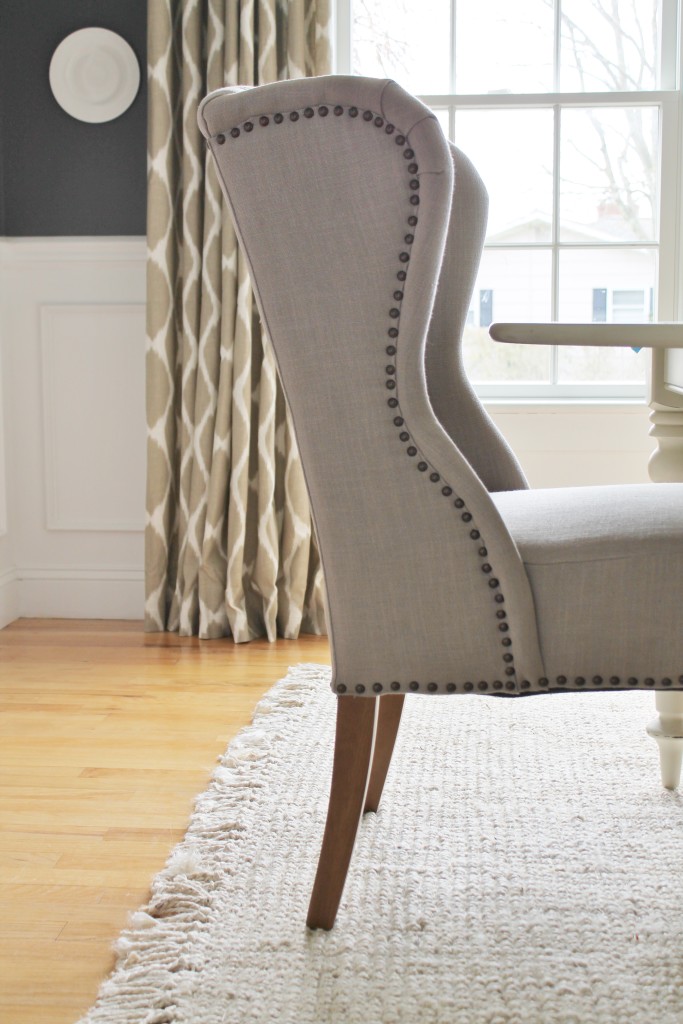 So there began the true test. It was nail biting, were they going to like it? The boys loved it, then came Mr. P's opinion…..he was like "WOW!!! This is a sisal?! It's really comfortable!!!" And there you have it, the seal of approval from the pickiest of nit pickers.
 If you were to close your eyes & walk on it and not know what kind of rug it was you would think it was a wool blend.  And the texture is unreal, so pretty!!! 
 I have been around the blocked more than a few times with sisals & this is by far my all time favorite!!!
   A few tips though, when cleaning stains and spills, first blot well. I mix Oxy Clean Laundry with hot water, its maybe a teaspoon in a large filled plastic cup, real accurate I know, lol. I use a wet rag to blot it again. Don't pour directly on it, it could produce rings. Or you can use any foam cleaner, just use a little at a time. Also, don't be alarmed if the bottom sheds natural fibers, that will go away. I would suggest using this with a rug pad if it is in the family room or an area where extra loft is important.
If you are looking for a pretty & comfortable sisal this is it. They have many colors to chose from, you can find them HERE. The color of mine is bleached. Good luck!
*********************
This is a sponsored post by Rugs USA, all opinions expressed are my own.
Have a beautiful day & enjoy your weekend!