Love For Outdoors & Giveaway
Hi friends! Are you ready to be inspired by the outdoors again? I have teamed up with World Market to transform my farmhouse front porch into tropical paradise perfect for summer living. I will also be sharing some amazing decorating ideas from Justina Blakeney and a fabulous giveaway! Sounds exciting doesn't it?!!
 Welcome to my colorful and cheerful tropical inspired paradise…. 
I am usually one to stick with neutrals but not in the summer. Color and pattern excite me especially after a long winter. The Paradise Fiji Collection completely took my breath away and the tropical pillow on my DIY sofa inspired the color palette for this space & the idea that outdoor living can be bold, functional and stylish.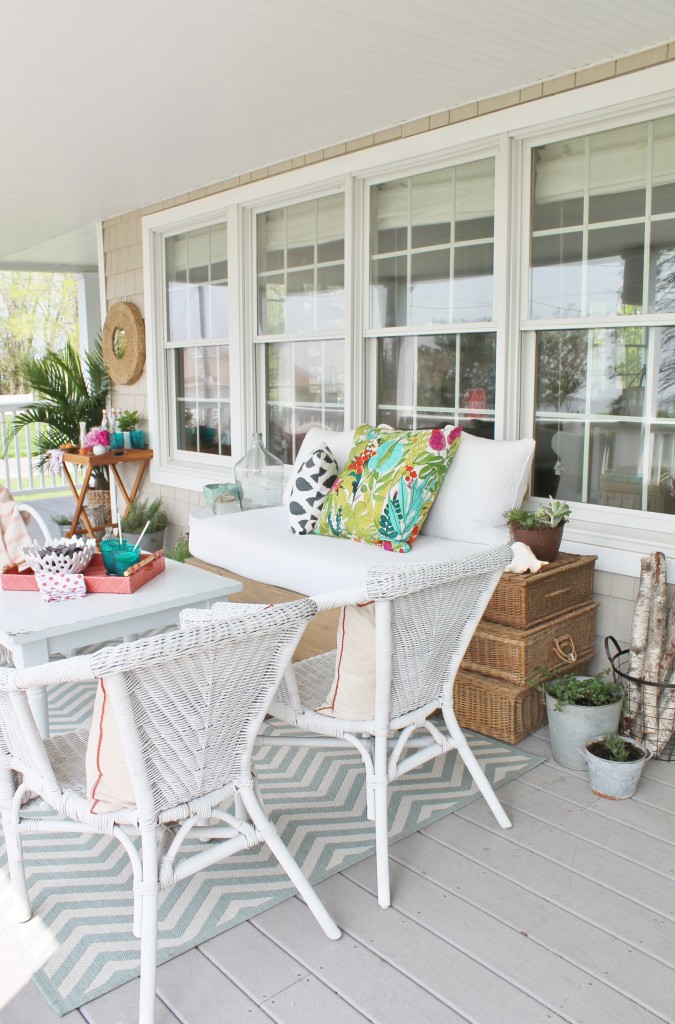 The bar cart fits just right in this space & the vibrant colors, texture and functional items complete the look.
I am in love with the turquoise, the coral tones and bright magenta, it really does make this space feel like a tropical retreat perfect for outdoor living.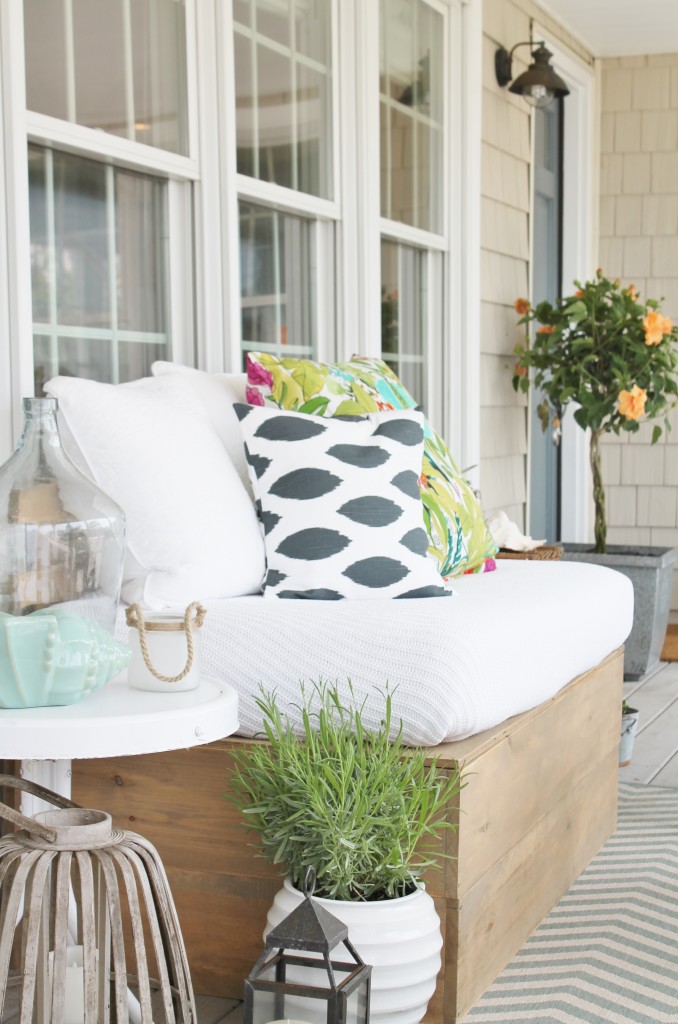 Lanterns give extra lighting at night and set the mood, especially on nights my husband & I make it out here, alone:).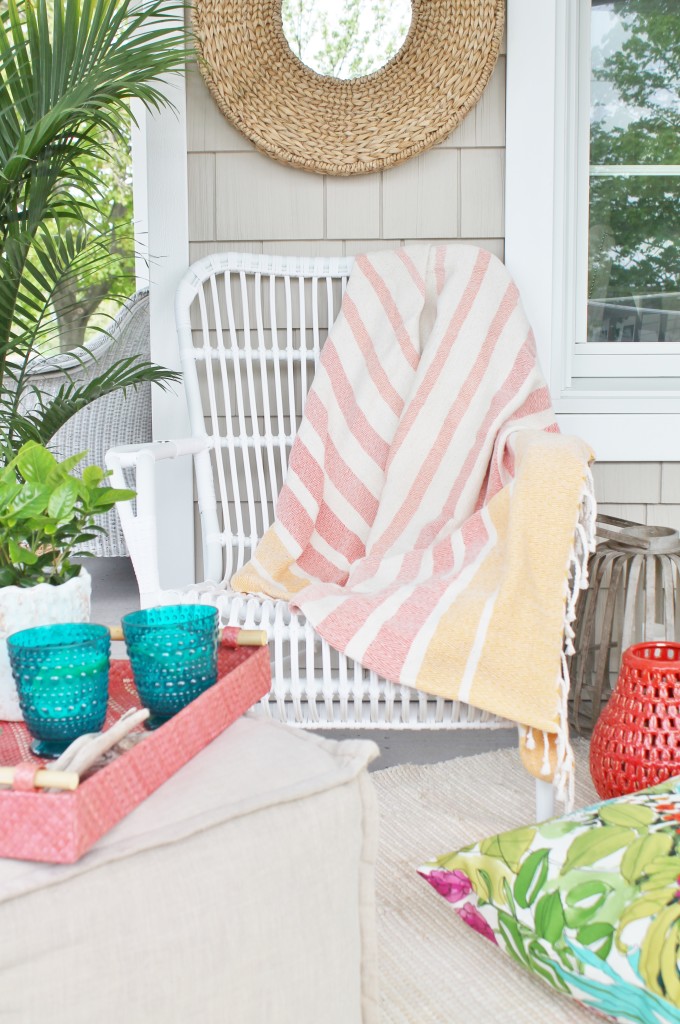 Being steps from the bay I found the hard way that my furniture needs to be stylish but also be able to weather the outdoor elements and these wicker chairs are perfectly suited for this space.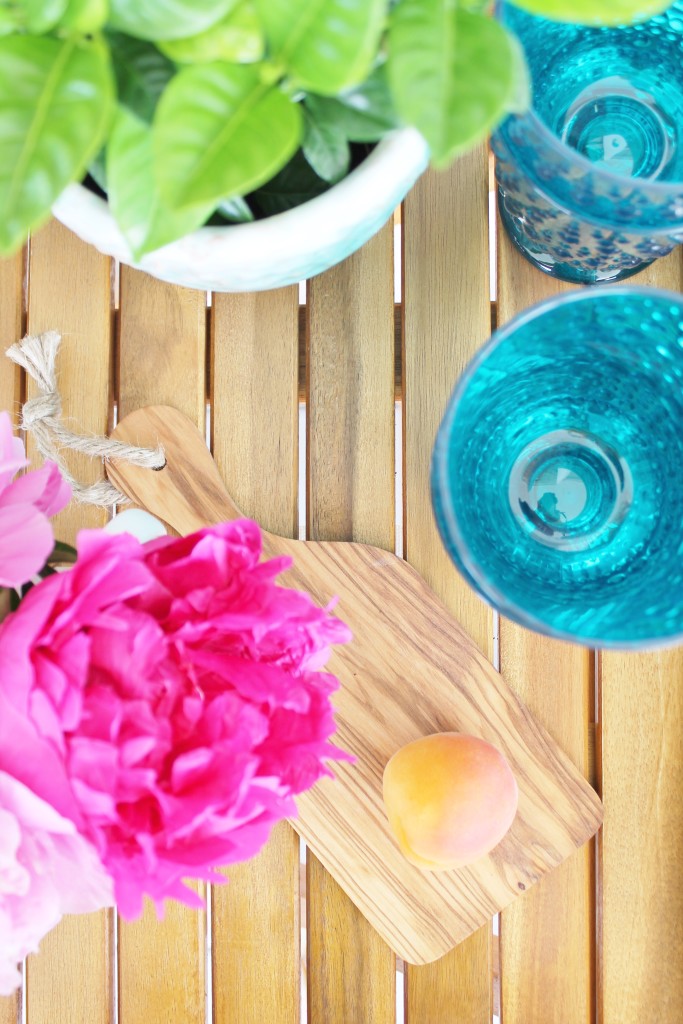 The palm was a mother's day present from my boys, so sweet!
My porch is layered with herbs, jasmine, gardenia, succulents and other tropical touches.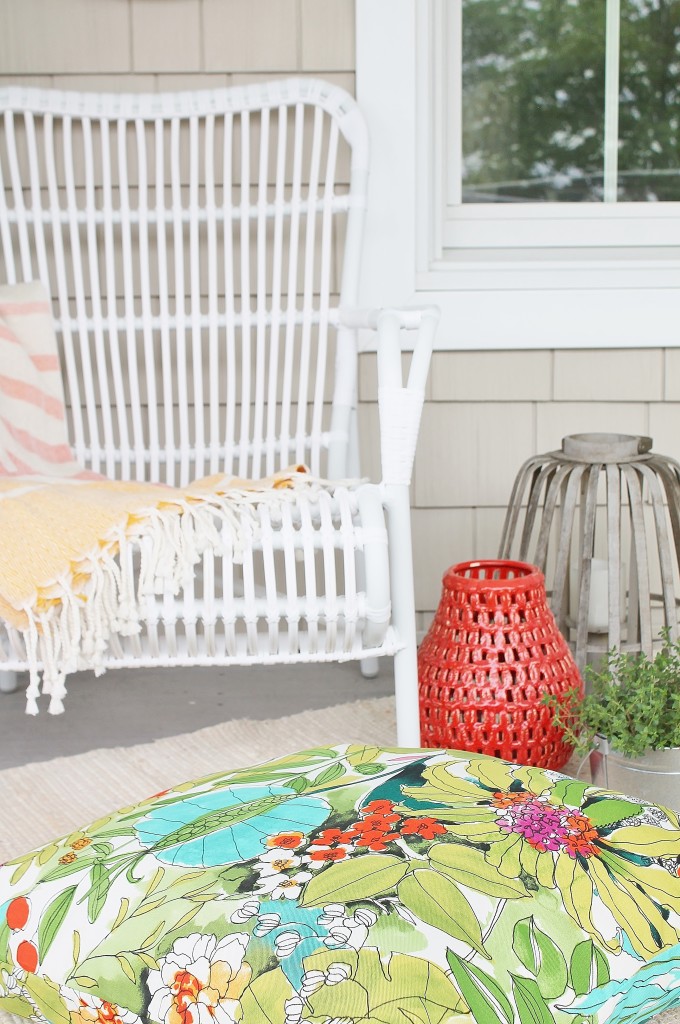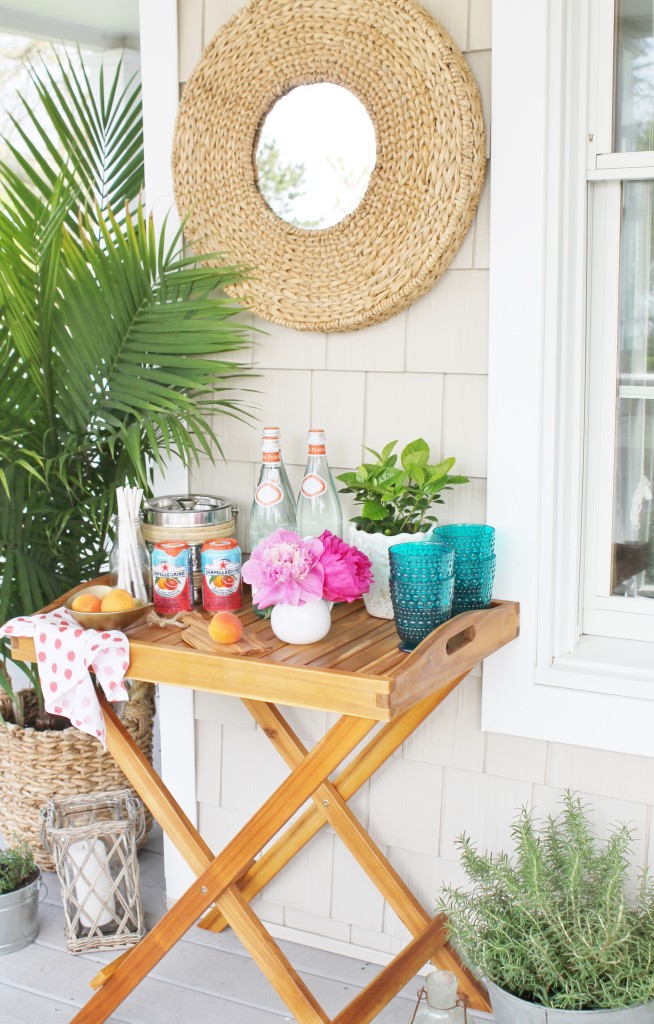 I was ready for summer before but now I am like "bring it on!" Who is with me?!
And to get you in the summers spirit even more I have an amazing video for you….
Here is how to mix and match patterns in 3 easy steps by designer Justina Blakeney…
1. Pick a dominant color and one or two accent colors. The colors tie the patterns together and make the space look cohesive.
2. Mix graphic pillows (like the dragonfly) with patterns (like the
botanical prints).
3.Toss in some solids to balance everything out.
*****************
Want to win a trip for 2 on Delta Vacations?!
Sweepstakes Details
Summer Getaway Sweepstakes (partnership with Delta Vacations)
Enter to win one of 4 Grand Prize packages:
o  Trip for 2 on Delta Vacations
o  Hotel Accommodations
o  $500 CPWM gift card
·      (4) Grand Prize Packages available. Winners can choose to travel to one of the following locations: Florida, Hawaii, South Carolina, New Orleans and New York
·      Sweepstakes will run on worldmarketsweepstakes.com
Click HERE to enter.
 GOOD LUCK!!!
**********************************
This is a sponsored post by Cost Plus World Market, all opinions expressed are my own.
Have a beautiful day!