10 Vintage Inspired Coastal Wall Trends
Hi friends! Show of hands who is ready for summer?! Me!!! When I imagine a summer house I can't help but think of relaxed, rustic and natural décor with a coastal influence. There isn't a need for things to be perfect, fussy or overly staged but rather a desire to create a peaceful retreat that feels comfortable. Layering in vintage details with your décor can give you that cozy coastal aesthetic most are looking for in the summer. I am over at Better Homes & Gardens Style Spotter blog today sharing just the thing-the top 10 coastal wall trends for this summer season. You may even have some of these items already in your home & just need a fresh perspective to change things up a little. I have my mind on one trend already & on the hunt to see what I have and what I can find at my local salvage store.  I will share more during my summer tour:).
To read more of my article click HERE.
**********************
Little by little I am getting my house ready for summer. I revealed my tropical paradise front porch yesterday, in case you missed it you can see it HERE.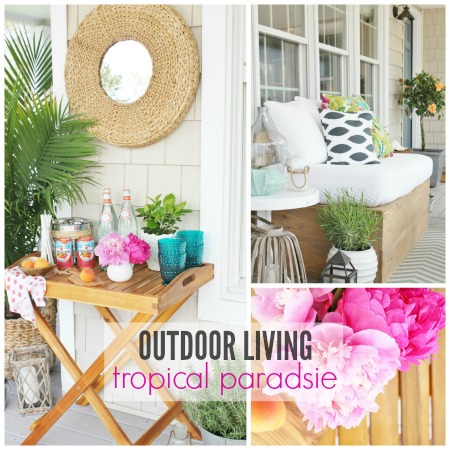 Have a beautiful day!