Christmas Housewalk 2012- Stop #13
Tis the season!
Hi everyone & welcome!
I am so glad you stopped by my
 Christmas Tour:).
this year
and to be in the company of such
amazing and creative bloggers.
A HUGE thank you to Jen for asking me share
my home with ALL of you!
Speaking of talented bloggers,
but I can tell you this, you don't want to miss it!
Her blog is beautiful, inspiring and FULL of ideas.
I remember being a child at the holidays in my home.
It was always decorated beautifully but more importantly
it always seemed magical.
So, I thought this year I would
try to bring a little magic into our home for my boys.
I mixed rustic & natural elements and added a little glitz & glam:).
Many of the ornaments & decorations are handmade,
and I used a LOT of sayings.
This(below) happens to be my favorite:).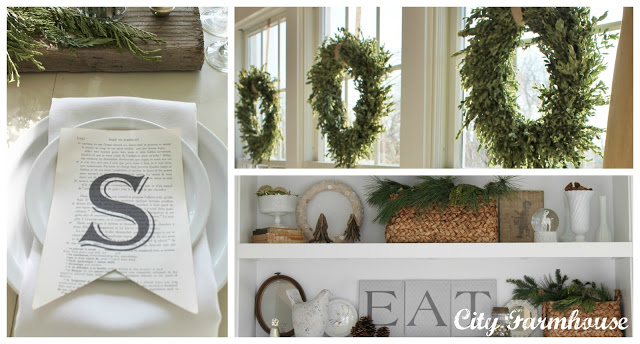 The next stop will be tomorrow,
it is the VERY talented and sweet Kristen from
see you there!
If you click below
you can follow the tour start to finish.
I hope you enjoyed the tour!
Happy Holidays to you & you family!