Chalkboard Contact Paper Hutch Makeover
For a while I have had this idea to paint the inside of my vintage hutch with chalkboard paint. 
 But….it would be permanent and although I didn't spend a lot for this piece($60),
I still wasn't sure if I would like -FOREVER.
if I put contact paper up first over the glass &
then painted with chalkboard paint it wouldn't be-FOREVER.
So that is what I did & you can to, with just about anything!
I adore chalkboard piant now but maybe not in years to come,
so this way it's a win win.
In case you were wondering……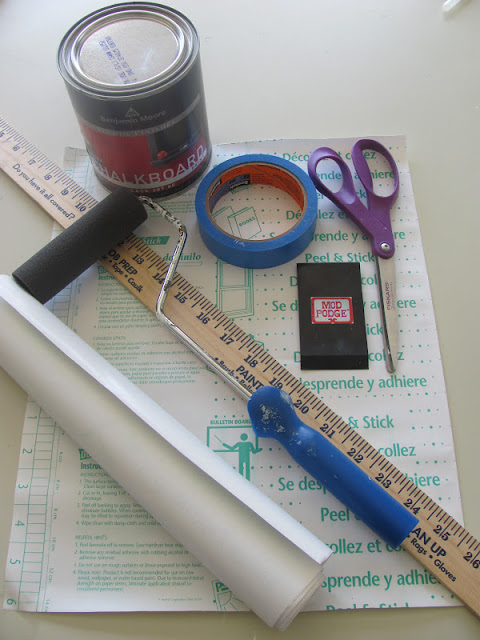 Benjamin Moore's chalkboard paint is the BEST!!!
You know when you wipe & it leaves a white fog over the paint, well this doesn't.
Also, the Mod Podge tool is a must for those air bubbles. Work from the middle & out.
Oh, I forgot you may need an exacto knife especially if you are painting a mirror or an inset.
If you want clean lines use painters tape, it is worth the time!
Also, I did have to seam it in the middle so don't worry if your contact paper isn't wide enough, once you paint you won't be able to tell.
It's fun & unexpected and the best part -REMOVABLE!