Every once in a while in the fall on Long Island we get a surprise, an Indian Summer day. When this happens we take full advantage because the winters can be long, wet, cold and rough!
Not too bad for a day in November -68 degrees.
So we headed to the beach, the Atlantic Ocean. It's my favorite place to go on a mild day. Lots of sounds, breathtaking views, the smell of salt water in the air and lots of shells, beach glass and drift wood(for signs).
My son Shane.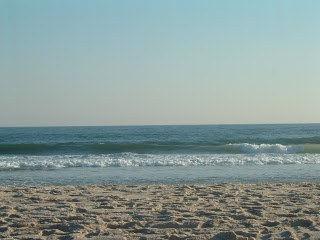 Amazing, just beautiful!
Entertainment for the whole family and it's free!
Nothing like a little weekend volleyball game on the beach in November to relieve a little stress.
Me 6 months pregnant and it's a boy. Another little boy, Shane is pretty excited as are we.