The Only Faux Stems You'll Need For Spring + Every Season After
I'm not a big spring decorator. Truth be told, after Christmas, I take my time putting my house back together. I use cozy textures and add greenery, which is pretty much the extent of it. Oh, and a candle or two. Lately, I am all about the
LED tapers,
which you will see on the mantle. The winter months are about embracing hibernation and filling my home with simple things that bring me joy. A bonus is if I find things that can transition with the seasons. When I saw these
faux stems on Amazon
, my heart fluttered. You see, I've been buying
fresh-seeded eucalyptus
for the last decade plus. And I love the fresh stuff, but it only lasts for a short time. I know many have specific views about faux greenery, as in they would never use it in their homes. Honestly, if something looks natural, I don't see anything wrong with it, especially if you mix and match real with faux.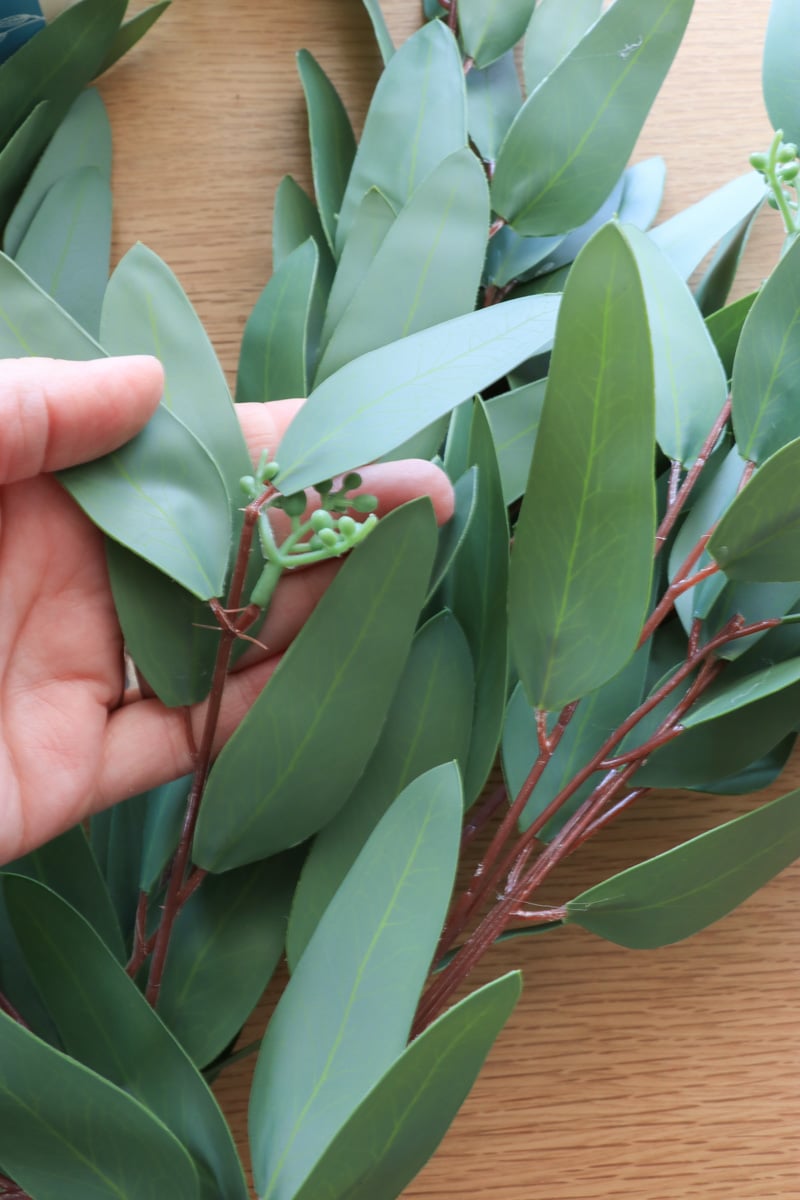 I could leave these stems on my mantle for months at a time if I wanted to. I trimmed the bottoms and added water to the bottom of my
amber glass vase.
I will most likely cut fresh stems from my Monstera plant for summer. Tip-they last for months if you change the waters and snip the bottoms.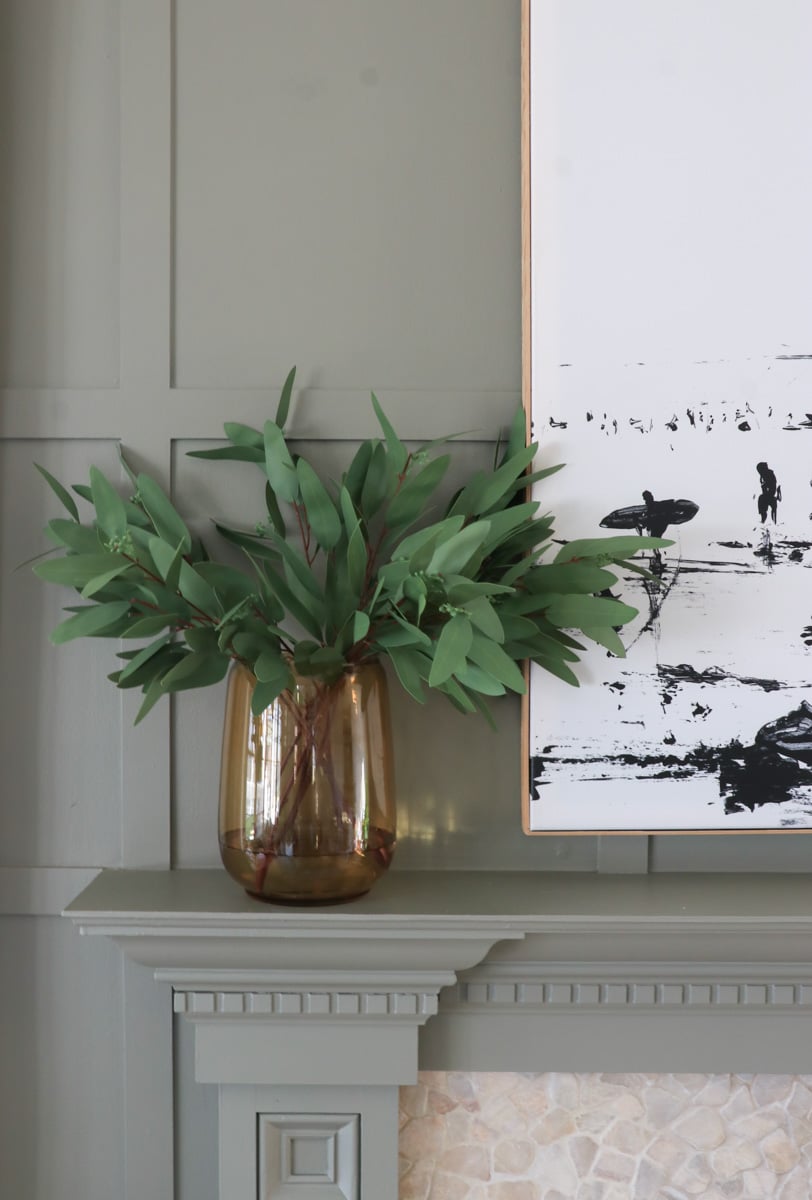 They are ideal for spring, but I can also see these in the summer, fall, and Christmas. They are faux greenery for every season. They came three to a pack, and that should be enough. I used six stems here, but it also looks great with just three.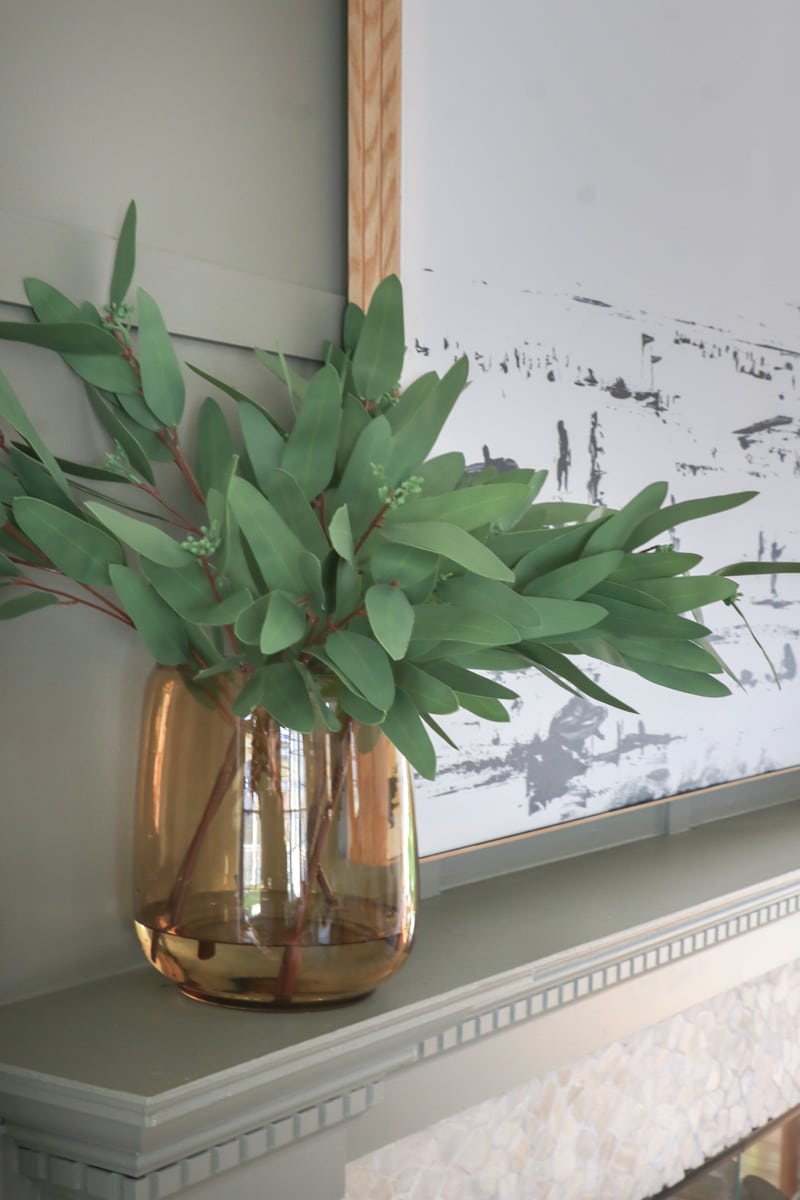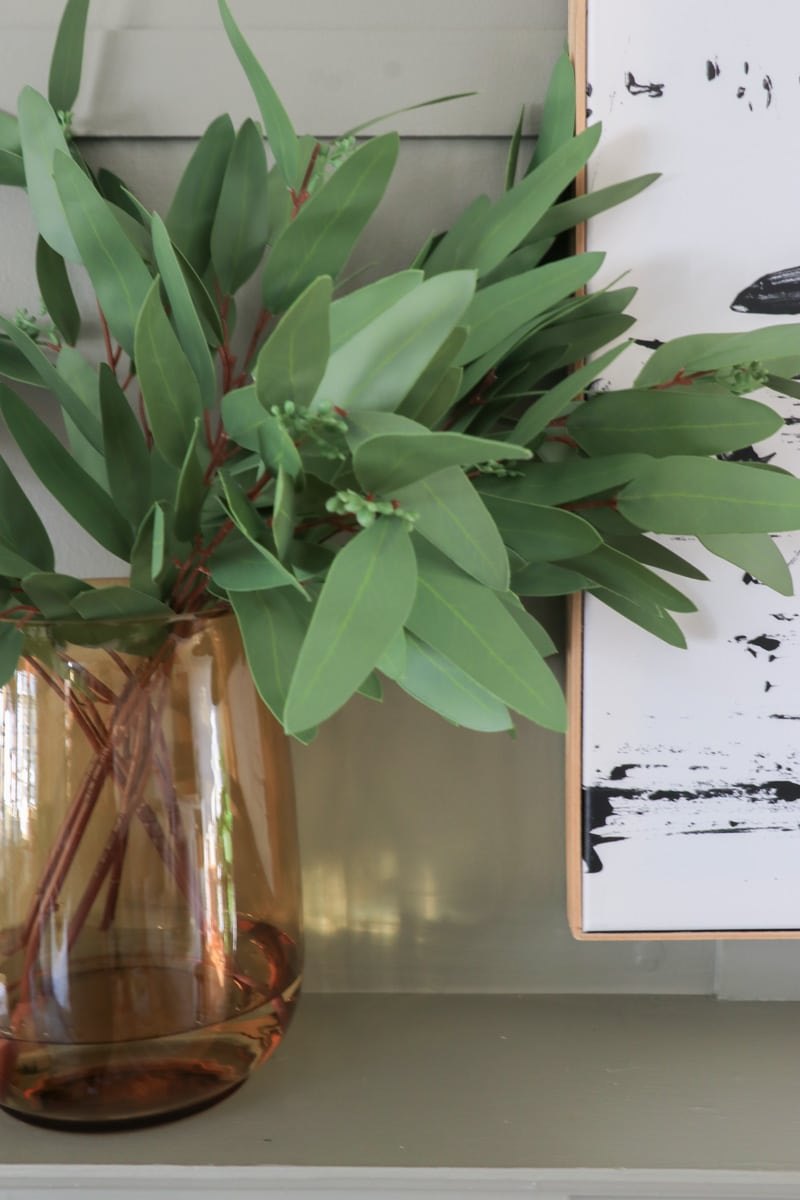 I'm smitten! Now tell me those stems don't look natural? I love how it looks with the art, wall, and curtains. You can find the room details in
this post.
Be sure to check out my
AMAZON STORE.
Every item is hand-selected by me, and many are a cheaper version of what you would find at the larger home stores.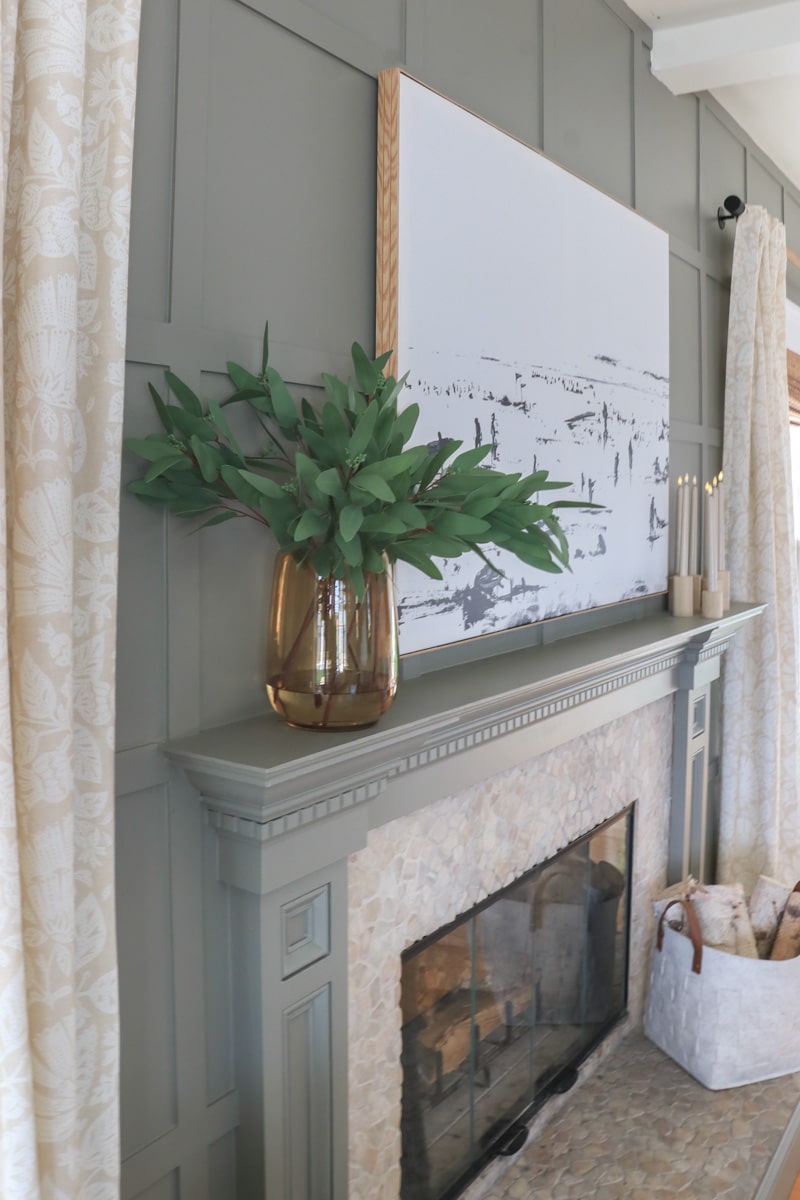 I love the simple textures together. In case you missed it, you can find all the details of my
Rattan Ikea Hack light
and
chargeable light bulb.
After seeing these stems, are you team faux or still team real?
This post contains affiliate links.
Have a happy day, friends!