Modern Coastal Summer Nook With New Abstract Painting + Book Update
Who's ready for summer? Me!!! While it doesn't quite feel like it on the outside here in New York, we're starting to cultivate the beach vibe on inside. I've been tackling a few projects here and there, trying to gear up for the house tours, so thought I'd share my modern coastal nook first.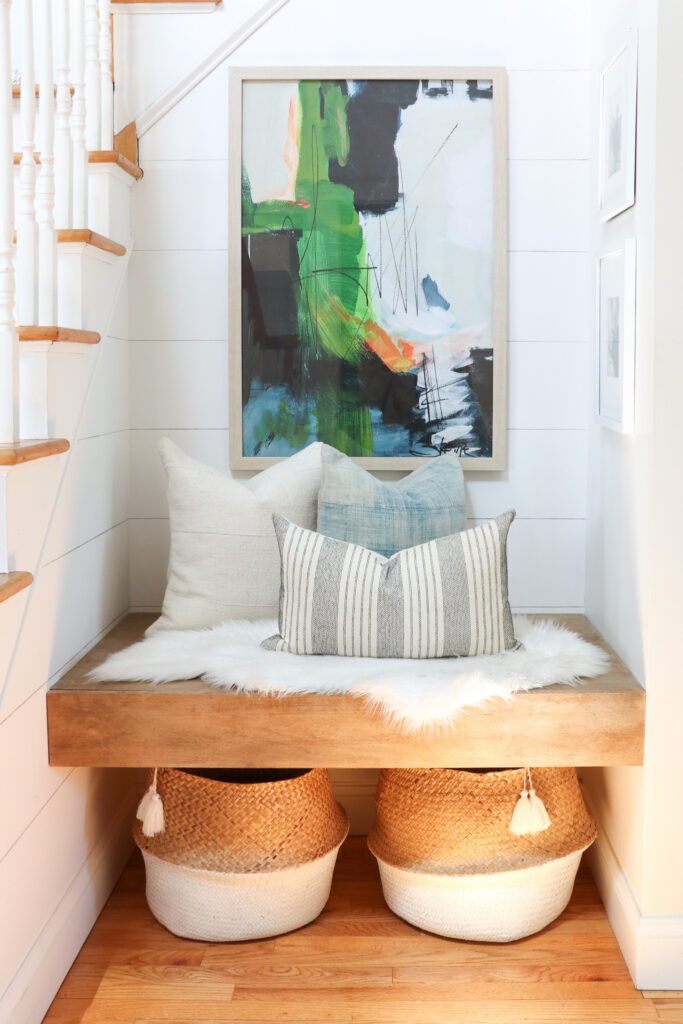 The print is from Cider House Studio and I love how playful the palette is for summer. It fits right in with the aesthetic of my house. The print is Aquinnah and the size is 24″ x 36″. Nancy, the artist is preparing to sell prints on her site but for now she can create a custom listing if you see a piece you like.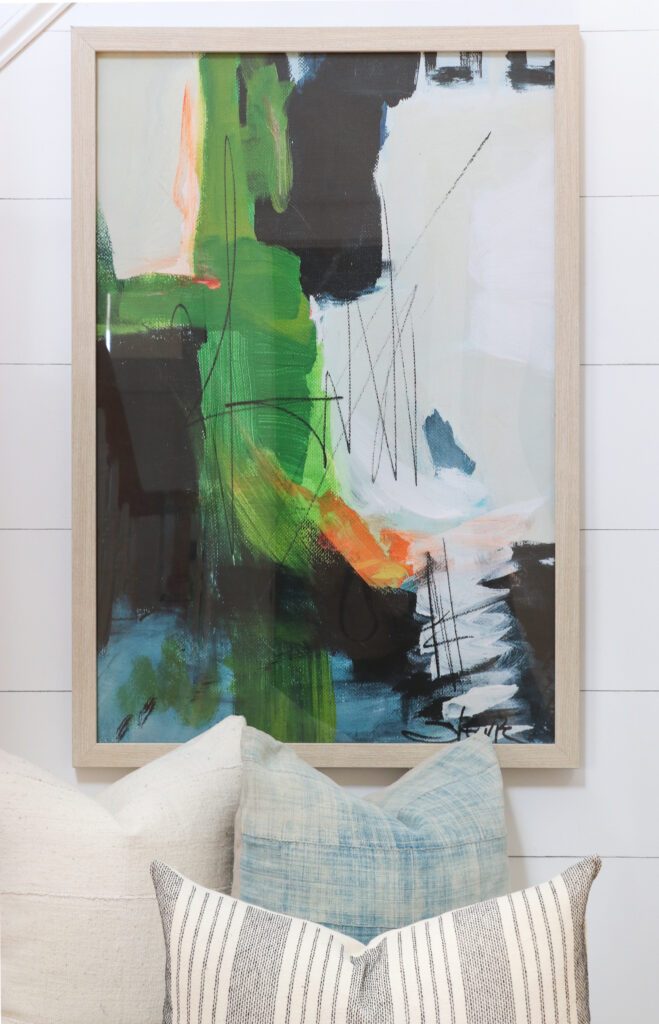 The frame I bought off Amazon from Art to Frames and the pillows are from my shop, minus the vintage mud cloth.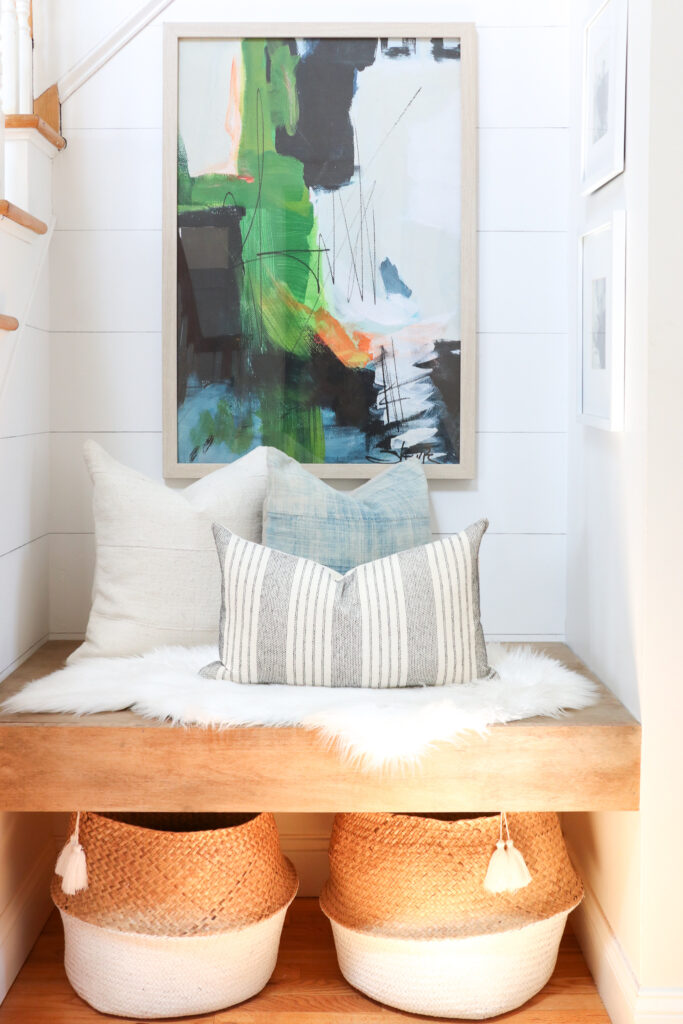 The built-in floating bench I DIYed many years ago, you can find the tutorial HERE. I struggled with this area for the longest time when we first moved in and gave it a great deal of thought before pulling the trigger.
It love that it is sleek and modern but also rustic, a nice juxtapose.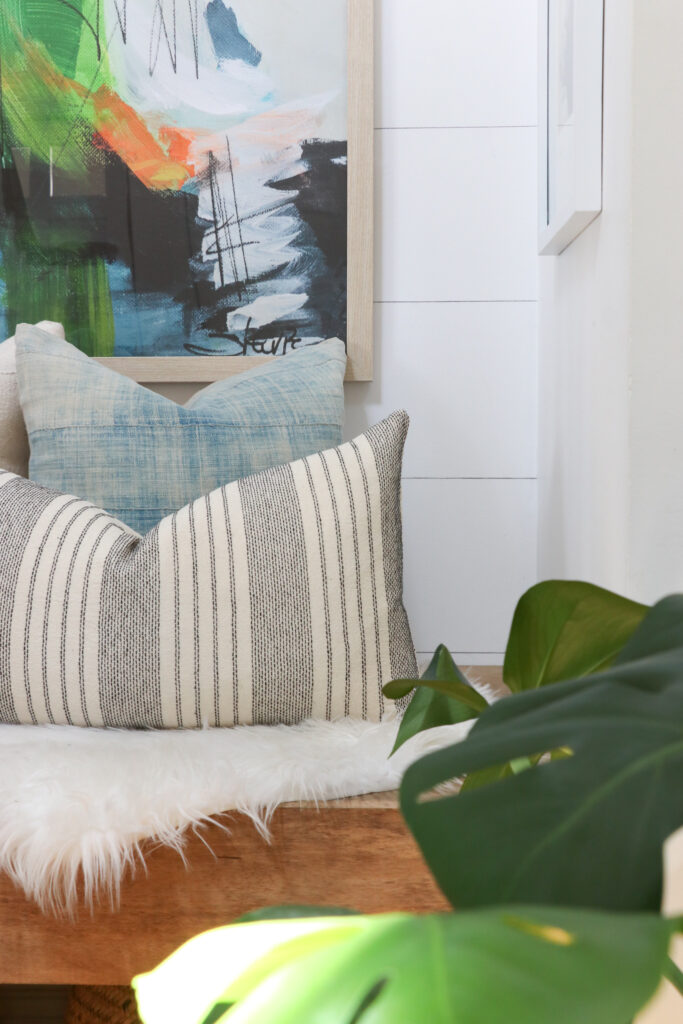 I have a little secret to share. See that shiplap in the background? Well it's not actually shiplap, it's PENCIL! And it will be getting a refresh soon.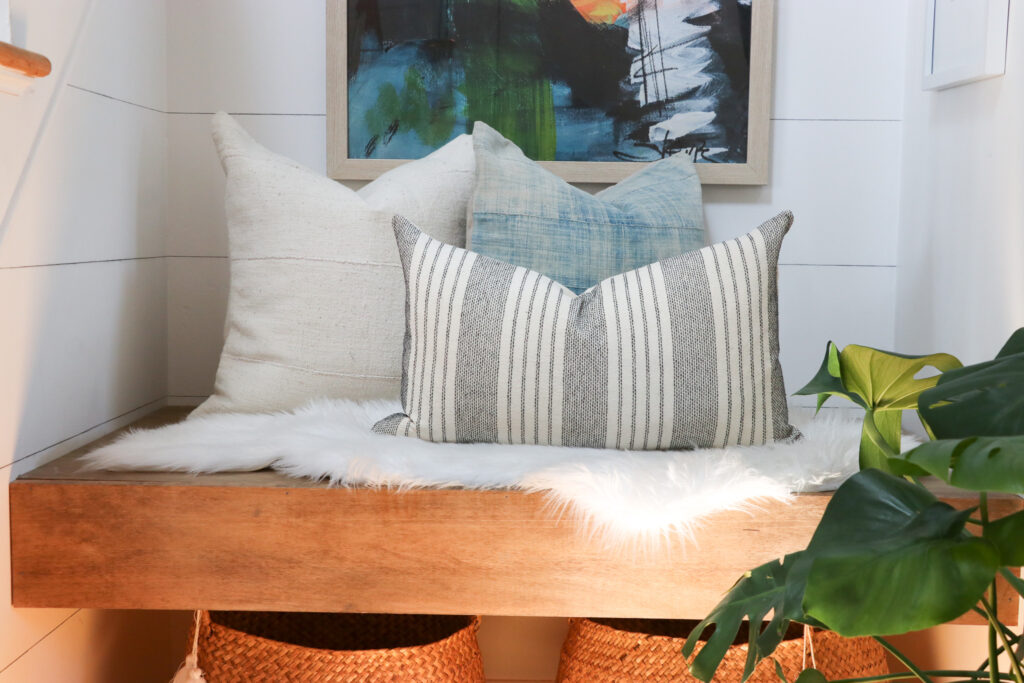 I also wanted to give you all a book update. I have an interested agent, I've had a few, along with a tremendous amount of highs and lows. I still have a two full manuscripts out and one partial that went to a very well known publisher. If I told you, you would scream but I'm not holding my breath. I'm also trying to get a thicker skin when it comes to all of this, but it's very difficult at times. I'm also working on a non-fiction book proposal to submit, which I'm really excited about but also terrified.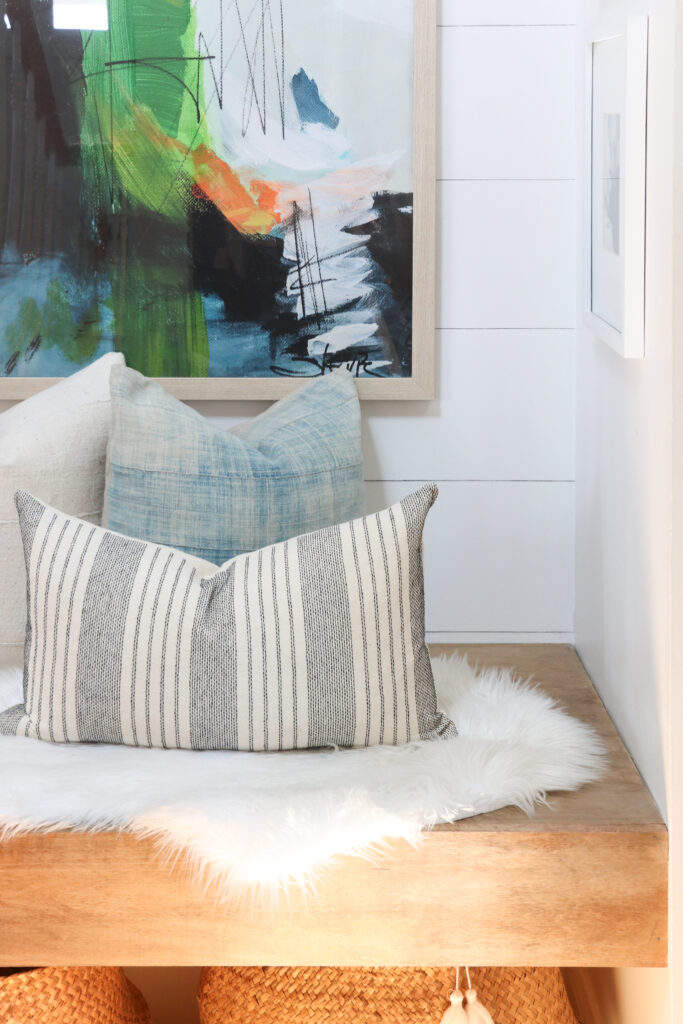 Have a happy day friends!