Spiced Orange Cranberry Spritzer With Holiday Infused Vodka + Gift Idea
This holiday season is going to be different, that's the undeniable reality. But why not make the best of it. Even though I won't be able to join in my usual festivities with family and friends I decided to create a cocktail that can also double as a gift idea. I have teamed up with my blogger friends at
Seasons of Home
to bring you our last post of the season, boo-hoo. Thank you to
Ella Claire & Co.
for hosting today's entertaining post.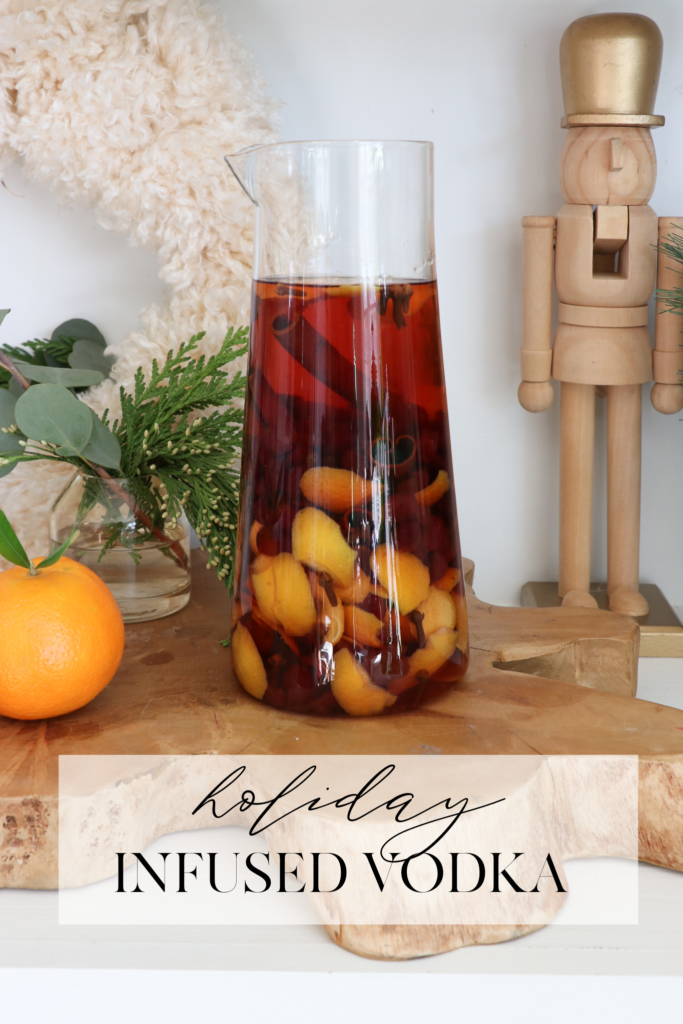 I have always wanted to make infused vodka so this was a great chance to try my hand at mixology. What I learned? It's so simple and fun!
To make Holiday Infused Vodka you will need…
1 liter vodka, I used Titos 3 naval oranges, organic if you can find 1 bag frozen cranberries whole cloves cinnamon sticks a sealed container mason jars & ribbon if  giving as a gift
1.Grate orange skin from 3 oranges, be sure to wash them. Add to container. 2. Add 2 cups of frozen cranberries, 1 tbsp. whole gloves, cinnamon sticks to container and top with vodka. 3. Seal and store in a dark place for 4-10 days. 4. Make cocktails with your spiced vodka or store in mason jars.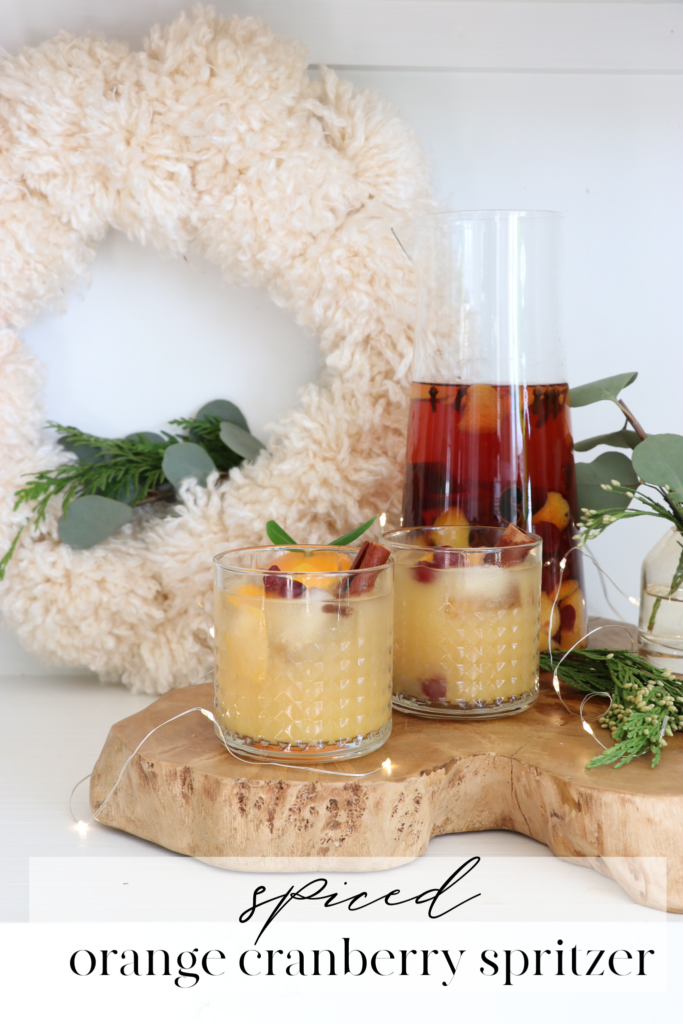 Ok, for the
Spiced Orange Cranberry Spritzer
… Pour the spiced vodka over ice, add orange juice and top with a seltzer/club soda. Garnish and serve. It's simple and refreshing!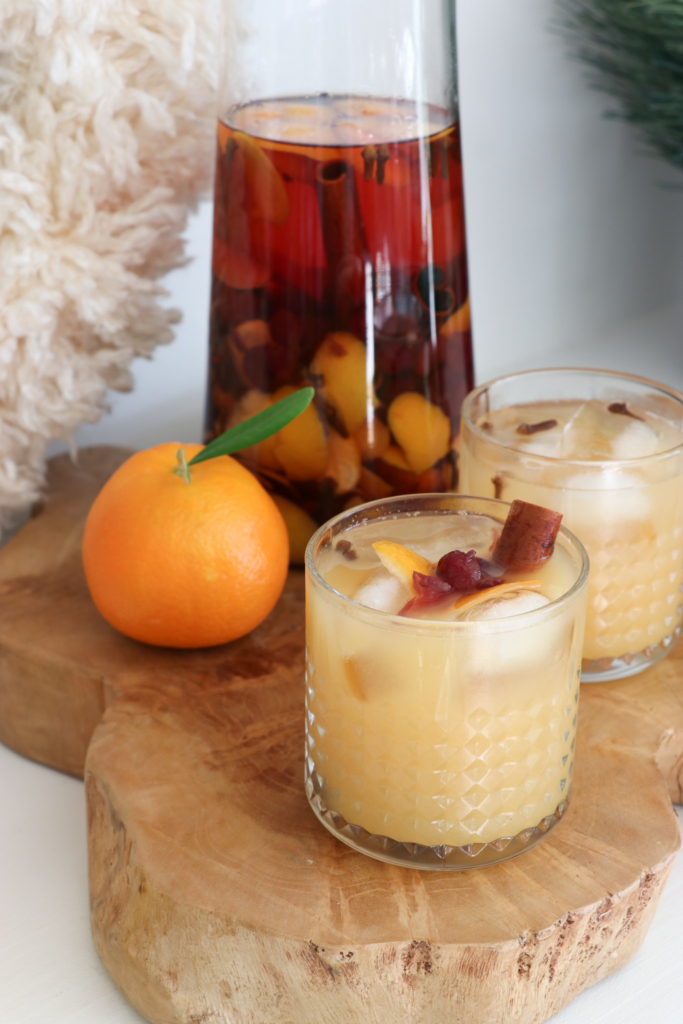 To give as a gift tie a nice velvet ribbon (Target) around the seal tight jar and decorate it with fresh greens.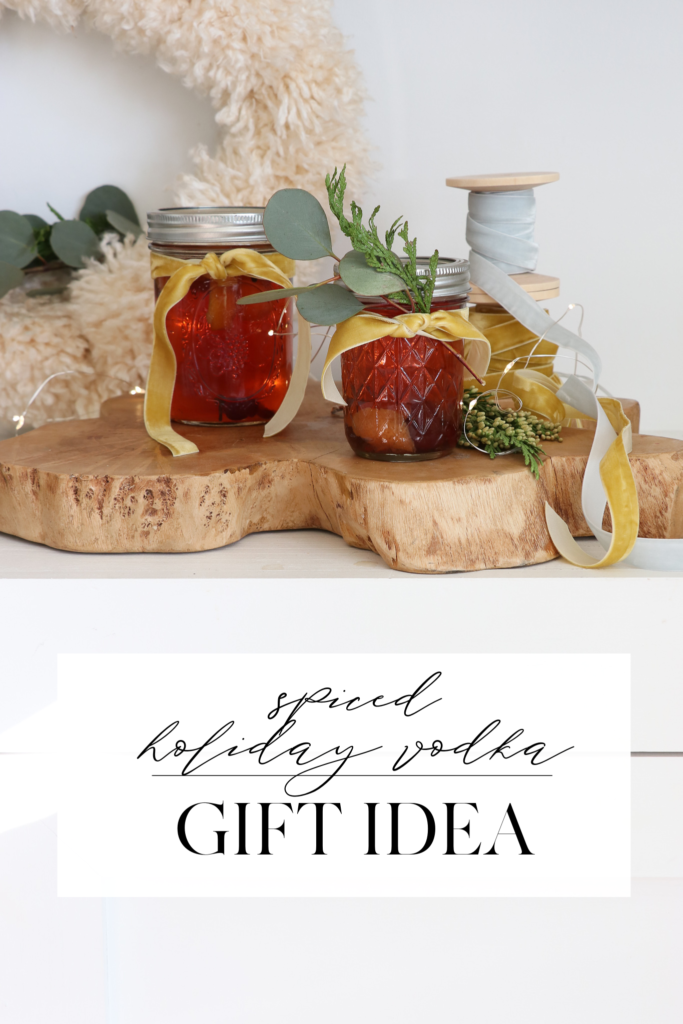 Just follow the links below to see more holiday entertaining ideas…
Ella Claire & Co. | Azure Farm | Craftberry Bush | Zevy Joy
Dear Lillie | Inspired by Charm | French Country Cottage | City Farmhouse
Have a happy day friends!