Botanical Bathroom Makeover + The Best Removable Wallpaper
Wow friends, it's been a hot minute, or two since I've posted here. But I'm happy to say I am back and have tons planned for the fall and holiday season. With that being said I am finally sharing my half bath makeover which has been almost a decade in the making. What?! Yes, you heard right, I haven't done anything to the space in 10 years, except change the art.
Part of my inability or desire to tackle this space came from a lack of direction or aka too many ideas. At first I was going to just paint, then I jumped to wanting to re-tile the entire area and add in a trough sink. I received a few quotes for labor it was clear that budget could stretch further in another room.
After reviewing all my options I knew exactly what this small space needed to give it a little character. Finally I decided wallpaper was the best way to bring pattern and charm into a small space. My only dilemma, how do you choose the right one when there are so many options? By narrowing down the color palette, opting for removable vs permanent and deciding on the scale the rest seemed easy. I ordered a bunch of samples because I knew from past experience that removable wallpaper could be thin, and guess what? I was right. That was until I received samples from Livettes. Their wallpaper compared to other brands is night and day. The best part, I have the "real" wallpaper look without the 20 year commitment.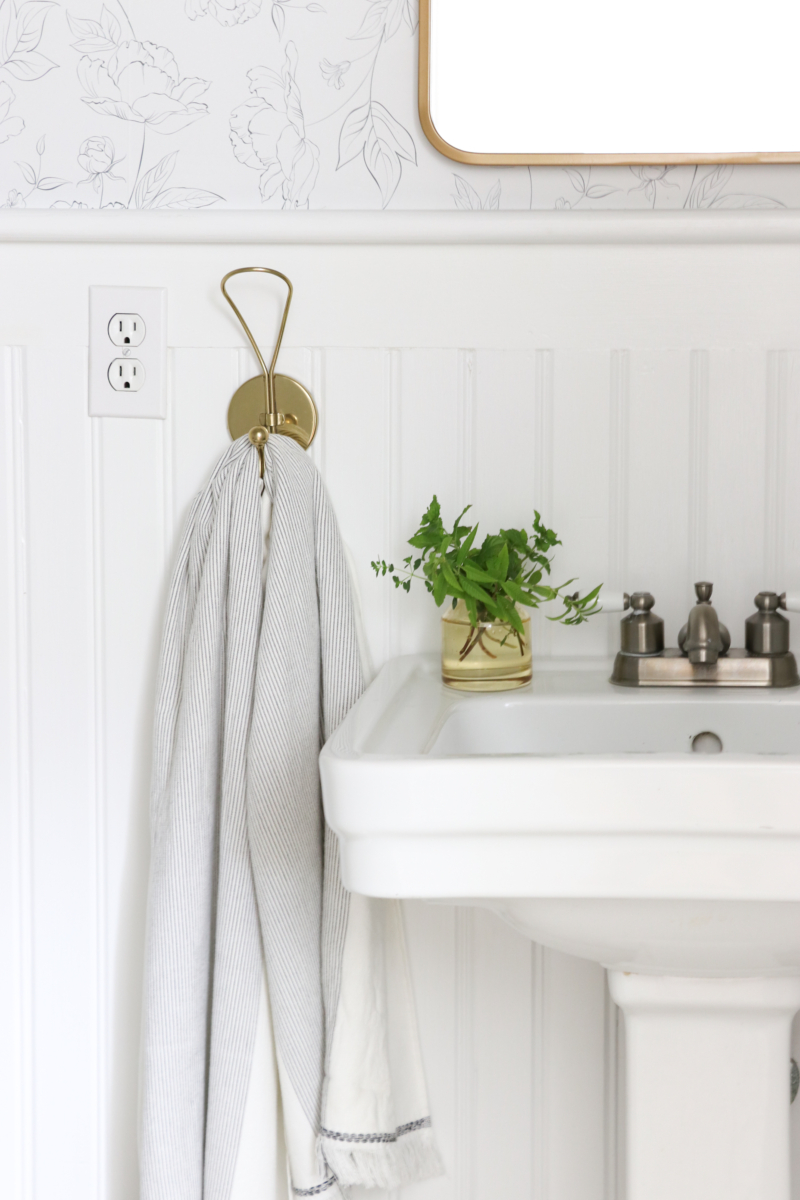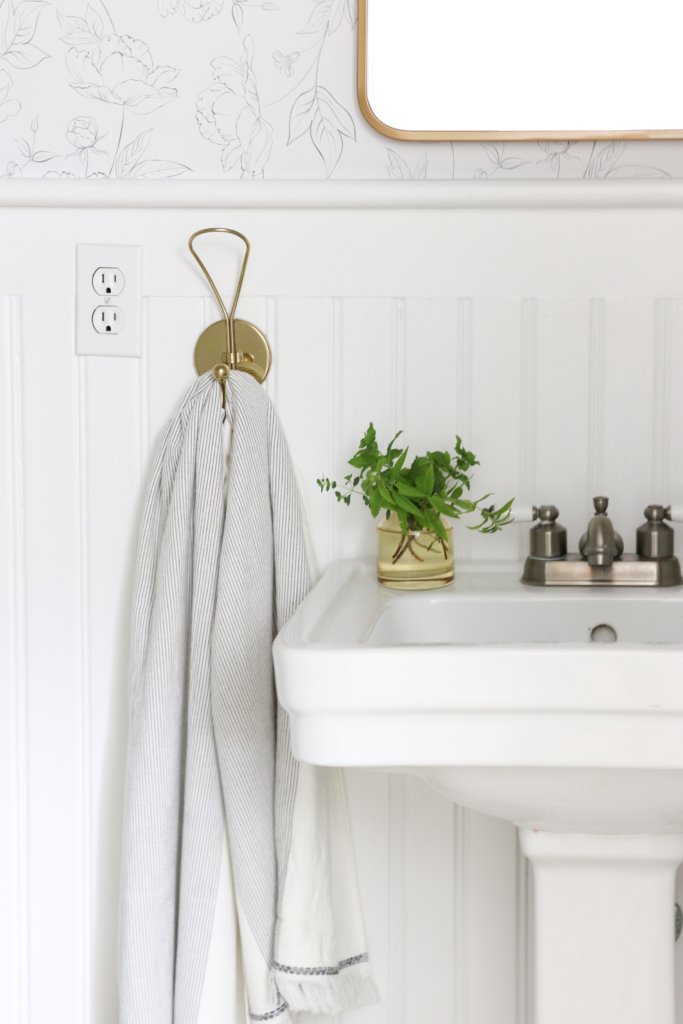 Subtle Floral chose me, ha! I knew right away it would add that coastal cottage. Since I only had half the wall to do I figured it was doable. And it was! The tricky part came because the space is so small, it was tough to get a ladder in there hence, the corners.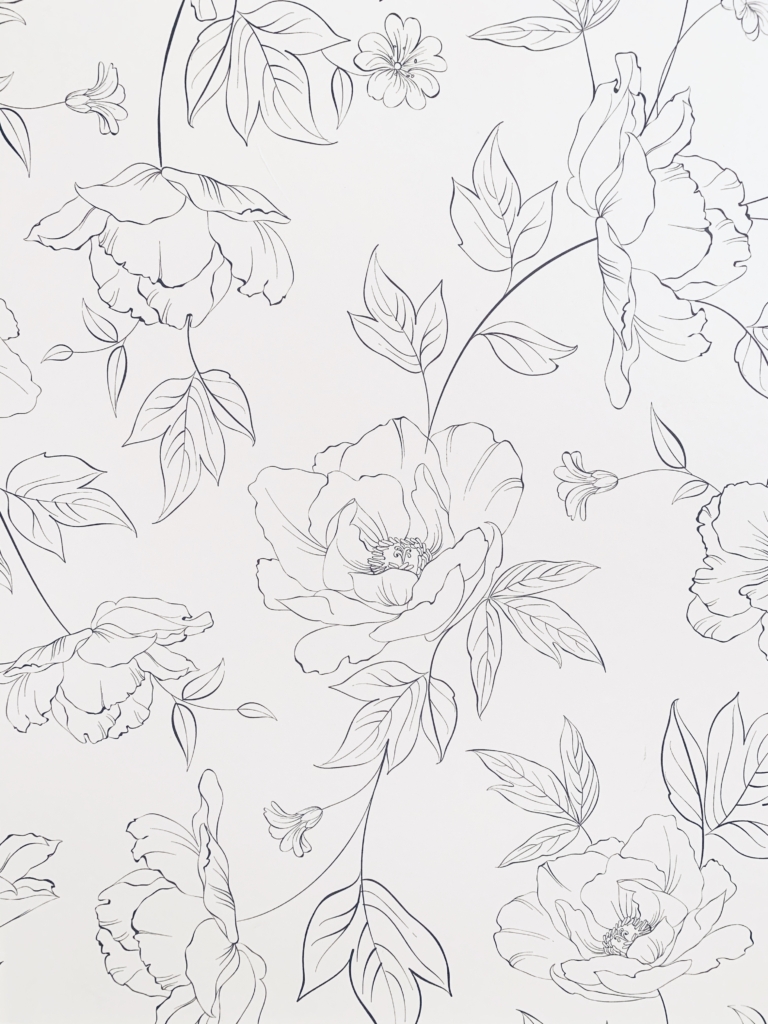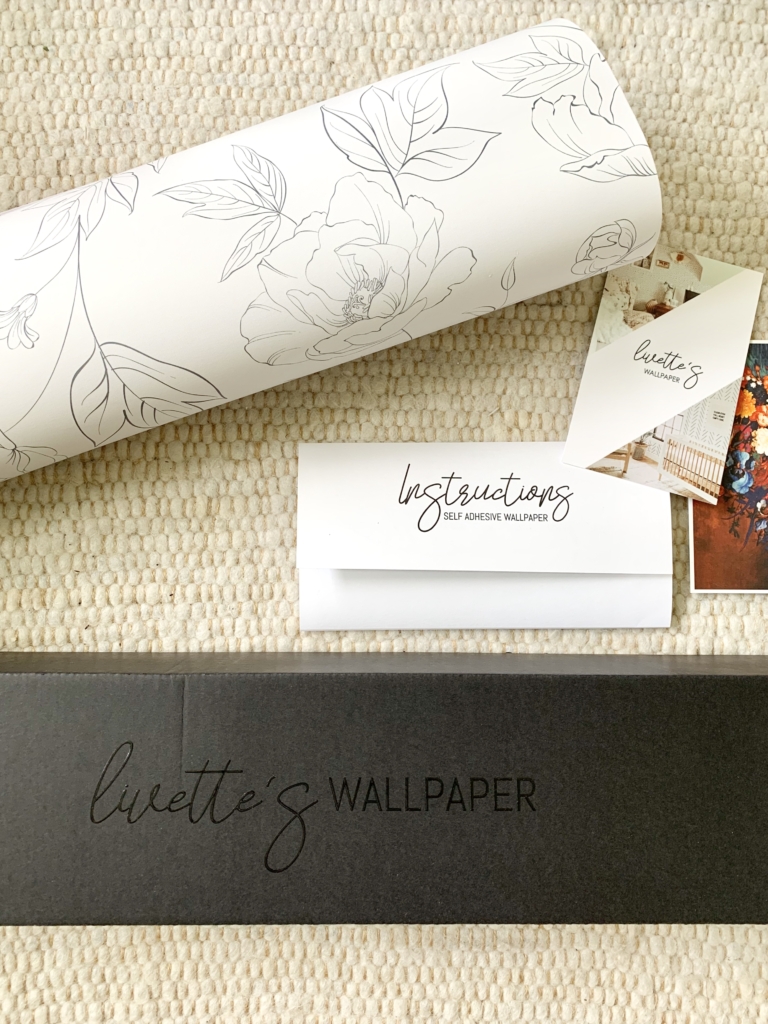 So you get the idea, the wallpaper is stunning! But before I did anything I had to prep, re-caulk and paint the wainscoting. Once that was done I had to sand the walls lightly and wipe with damp cloth. I let that dry over night and went right to work the next day.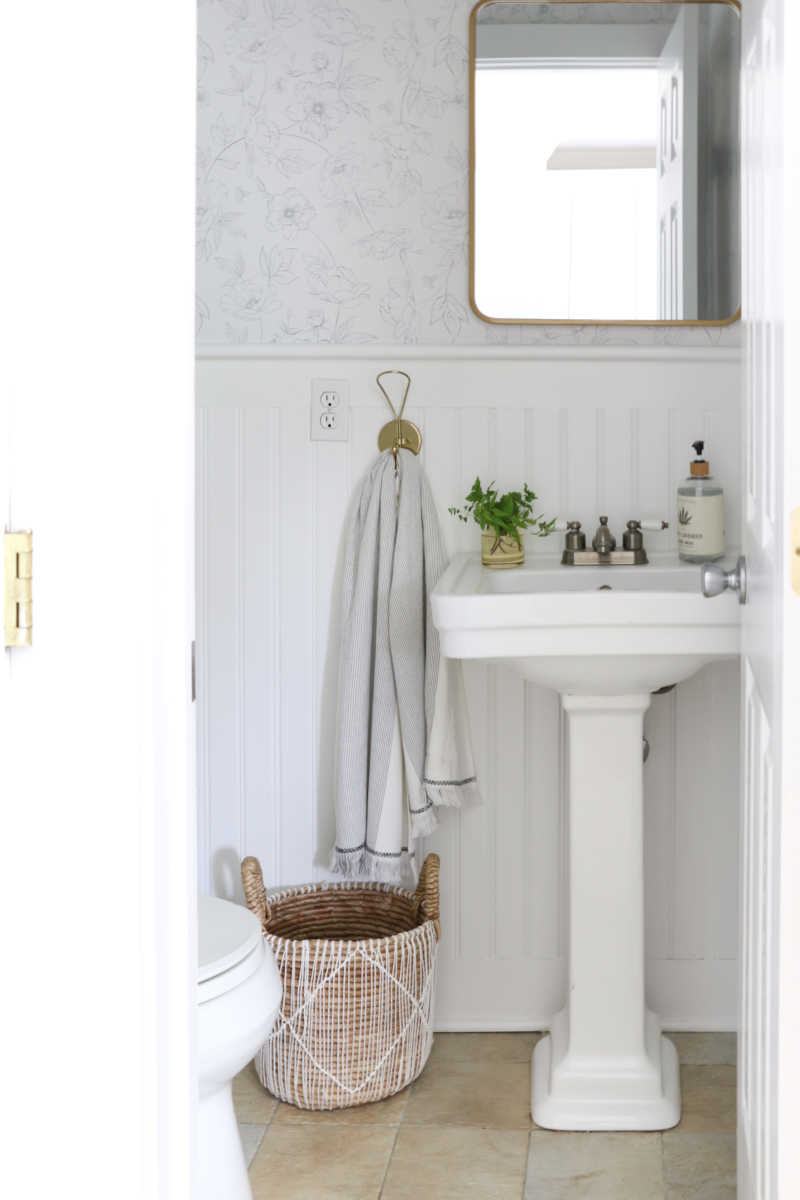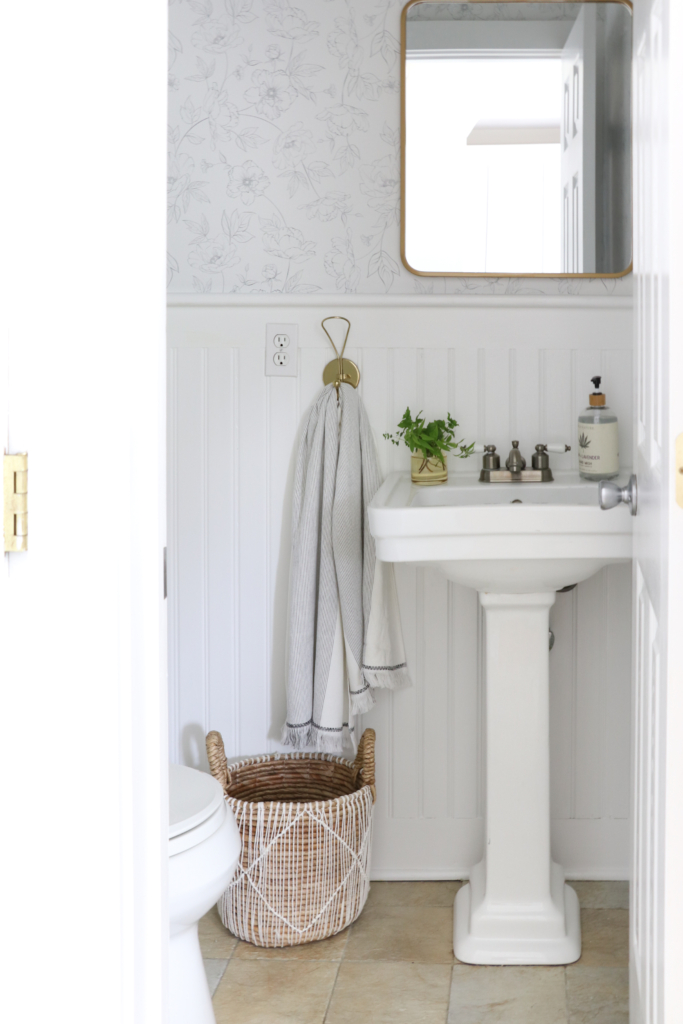 Livettes is great, they give you helpful, step by step guidance to tackle this doable project.
The before…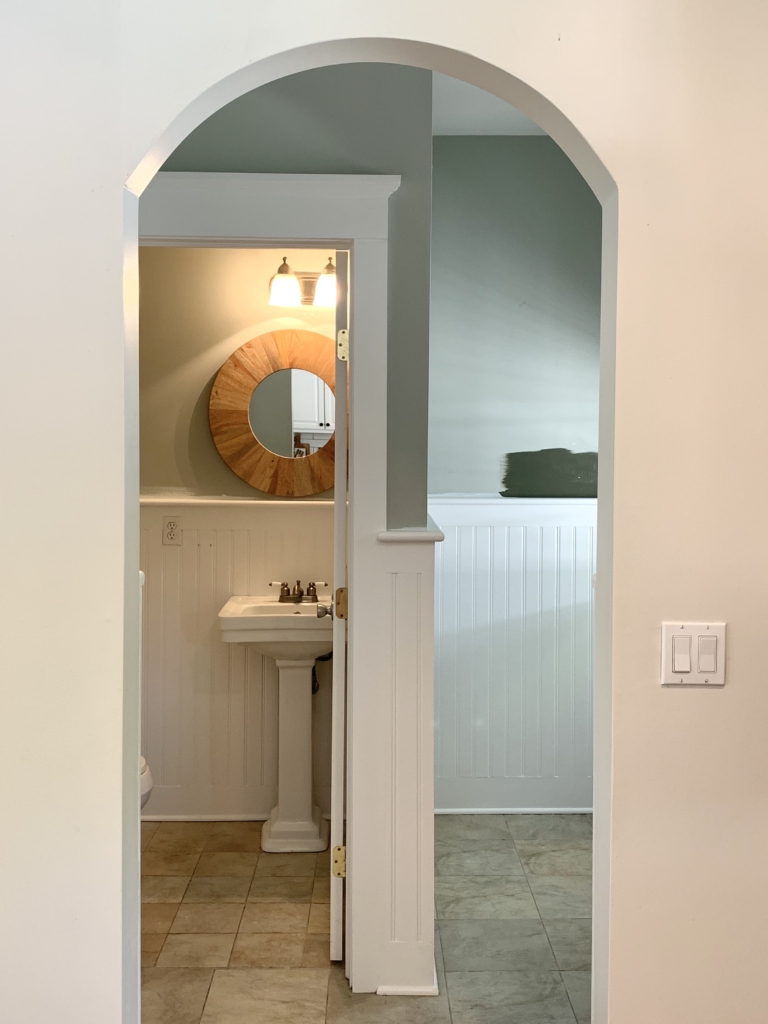 The after…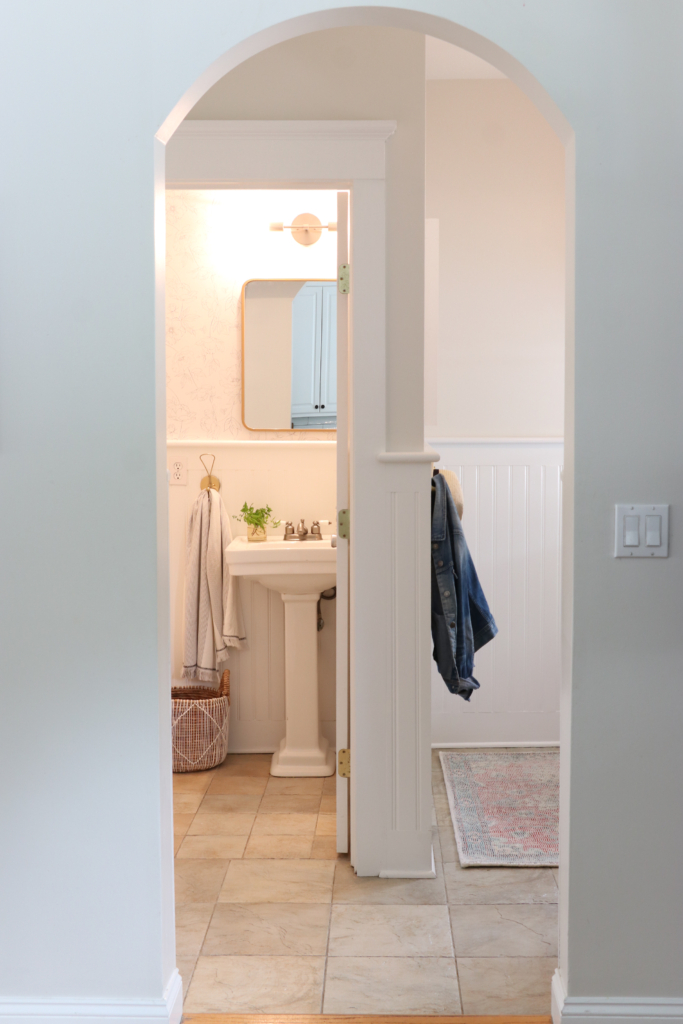 Another before…
Another after…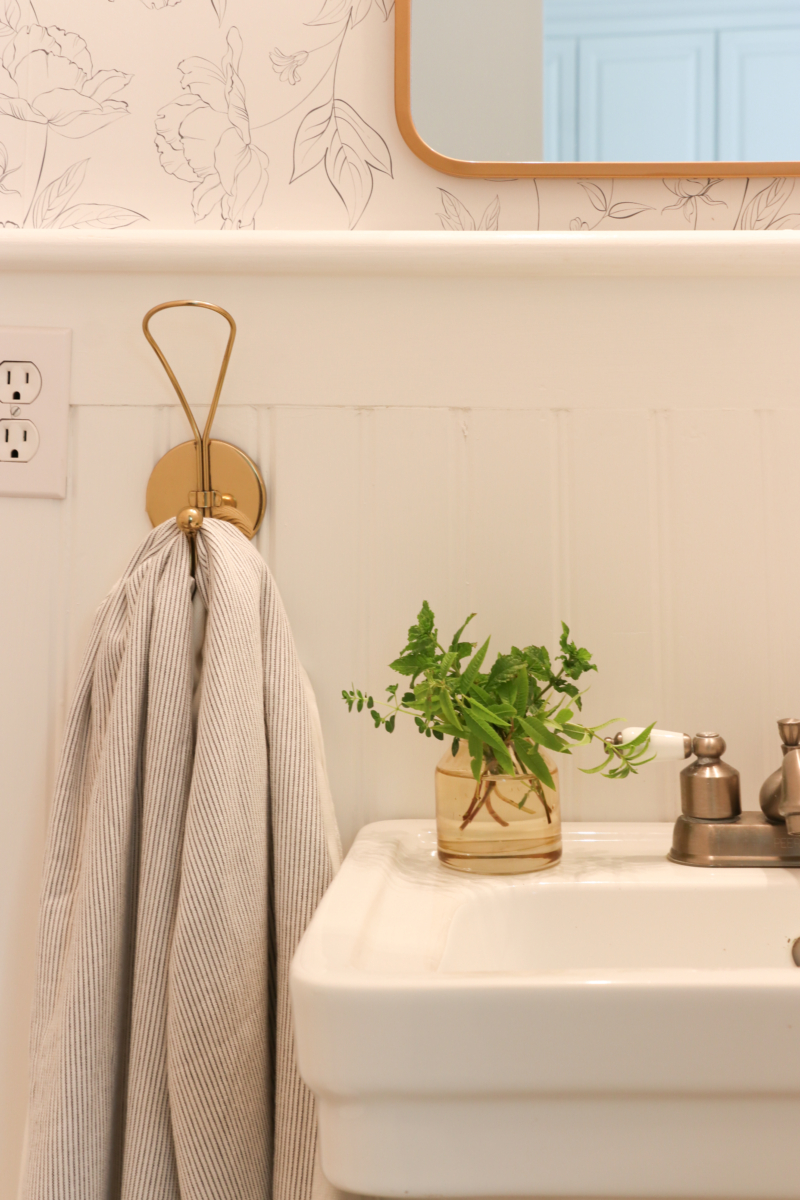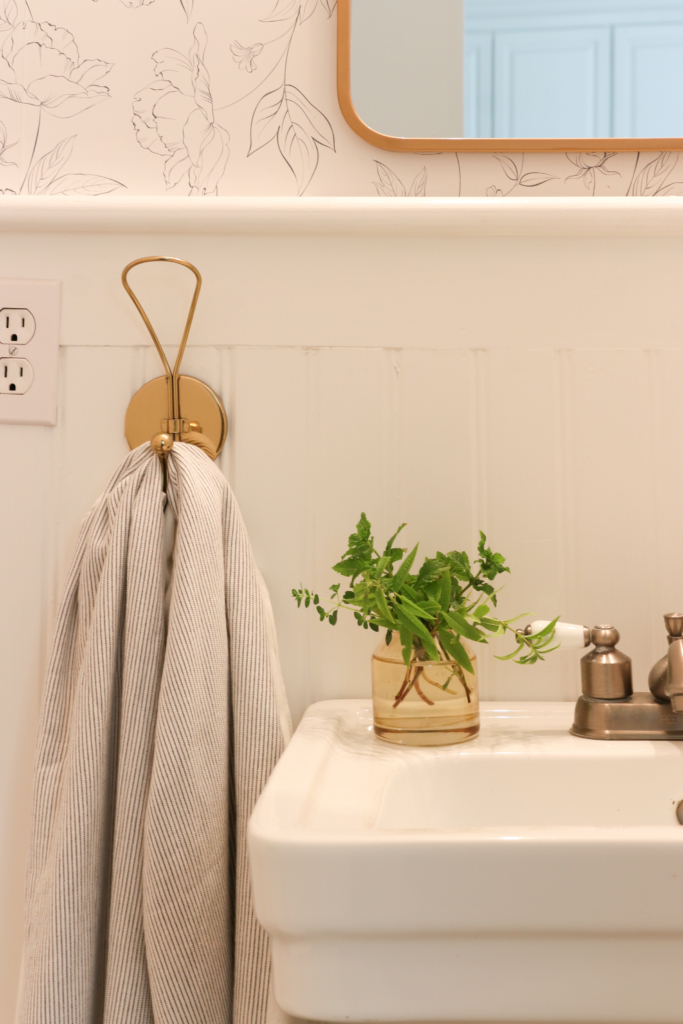 The other tricky part was the photography, being that the space was so small. I think at one time it was actually a closet.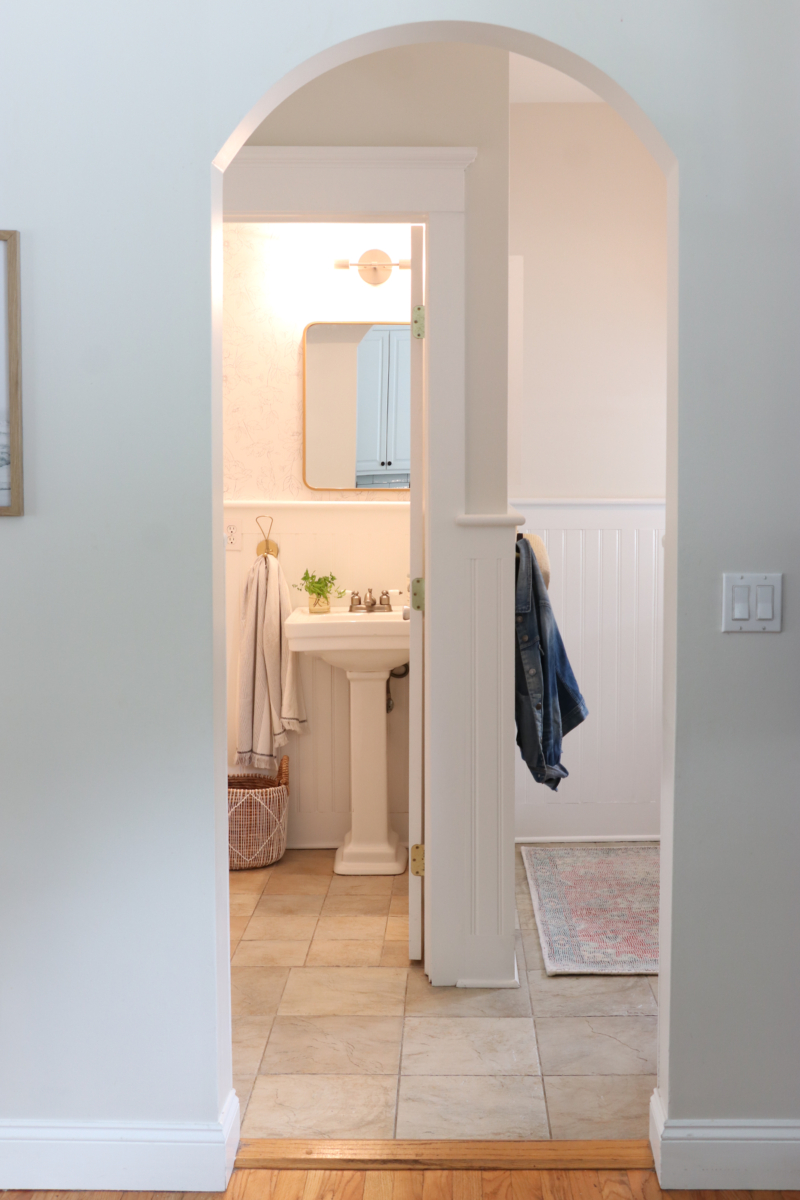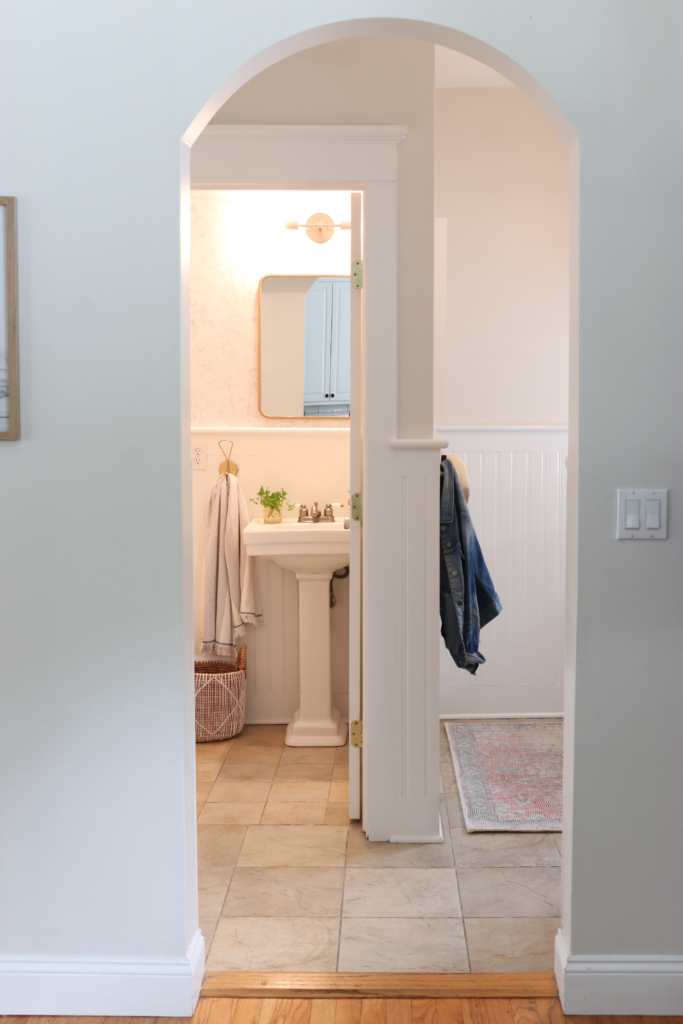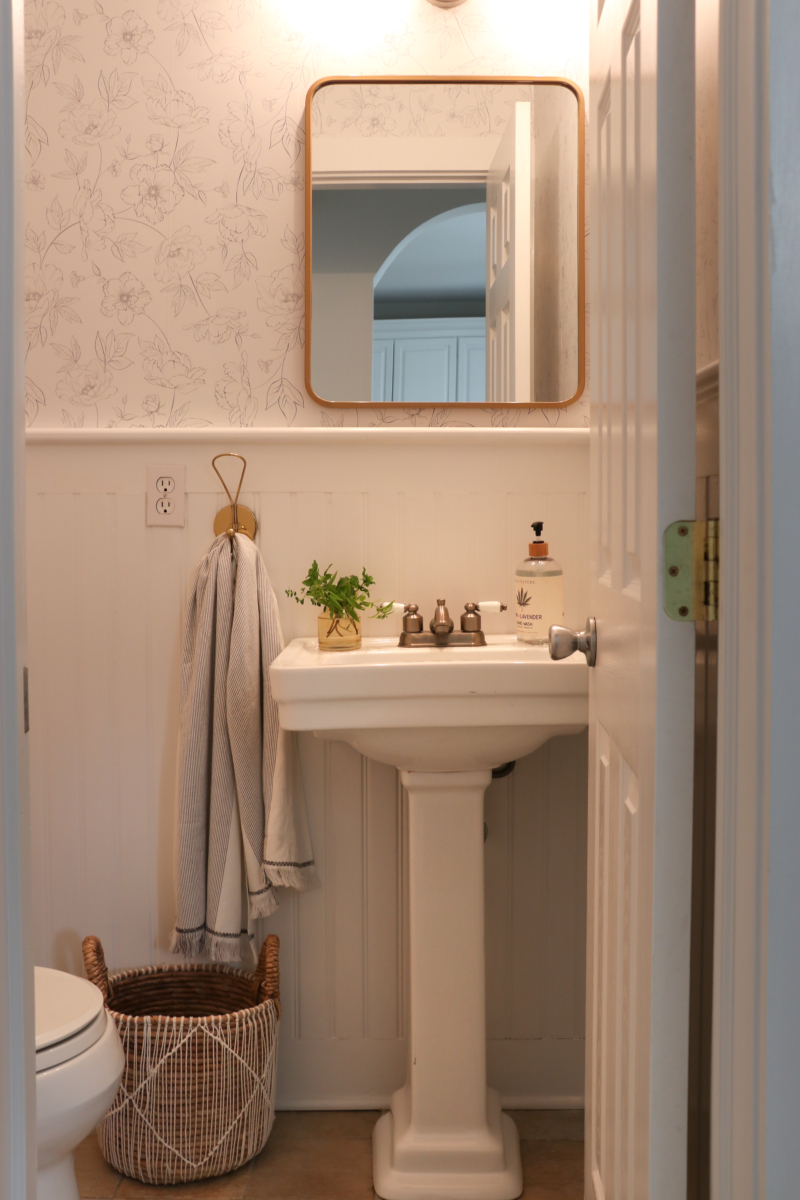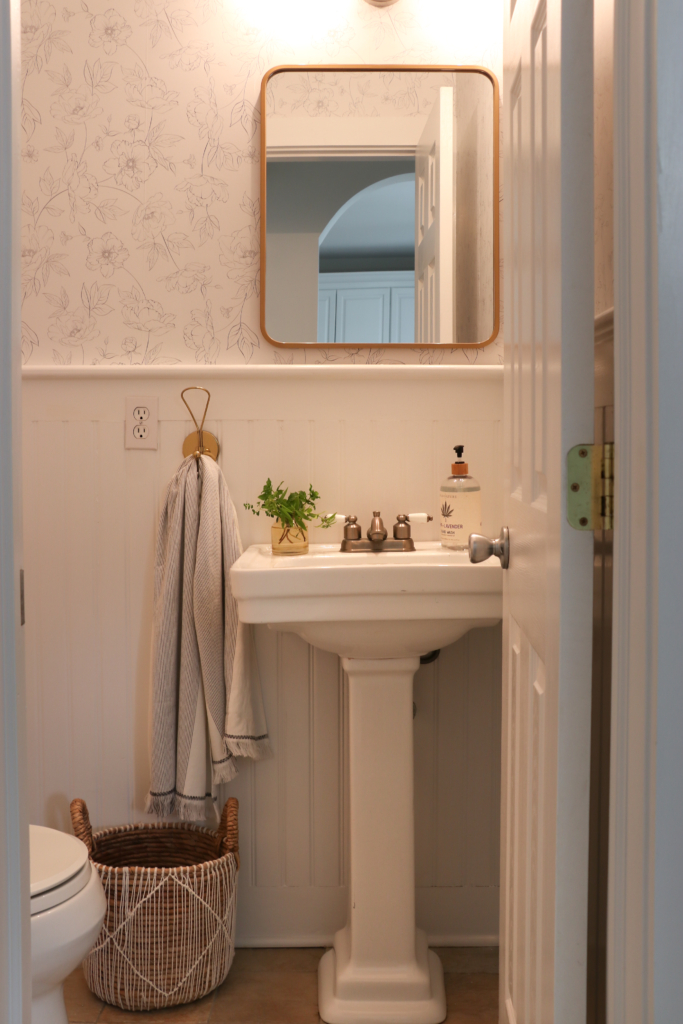 Everything got a fresh coat of paint, even the doors! It's an oddly satisfying feeling, isn't it? To paint your interior doors?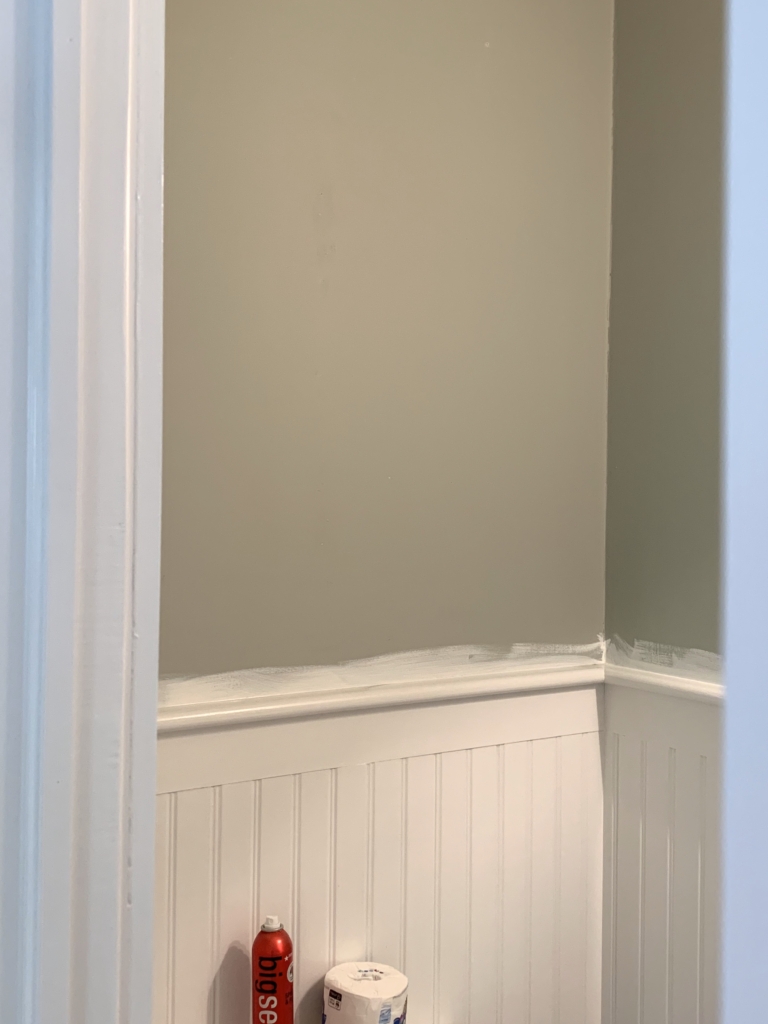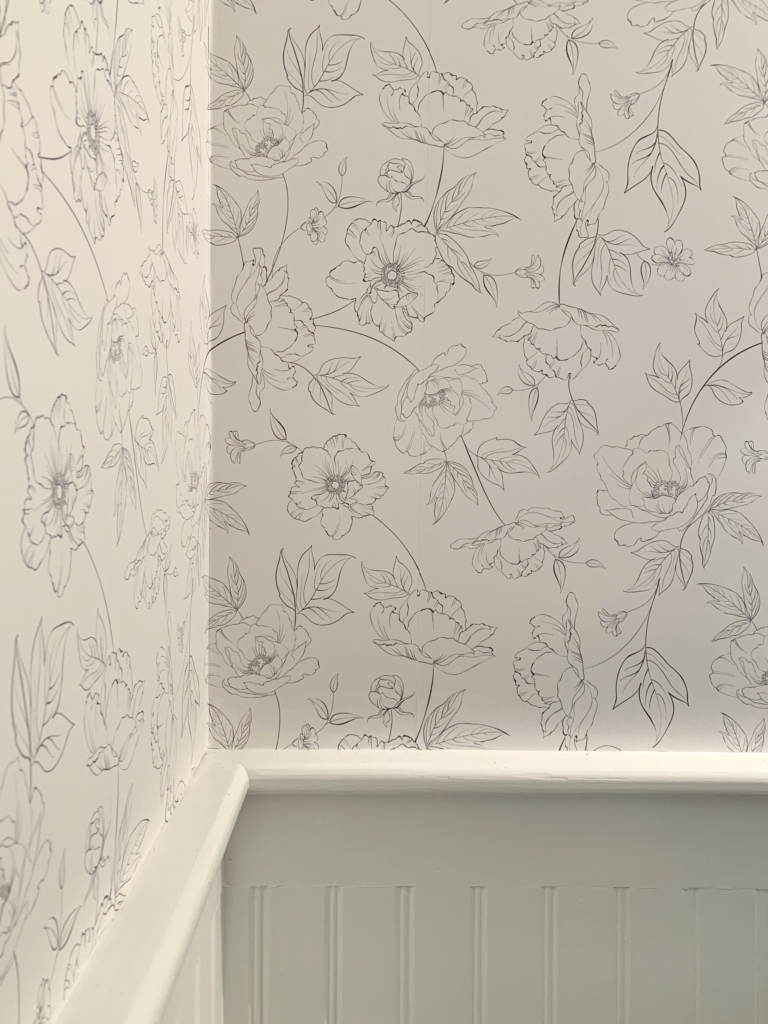 The light is from Etsy and I love it! But… the brightness did make photographing a bit challenging. You can see there is NO natural light, yikes!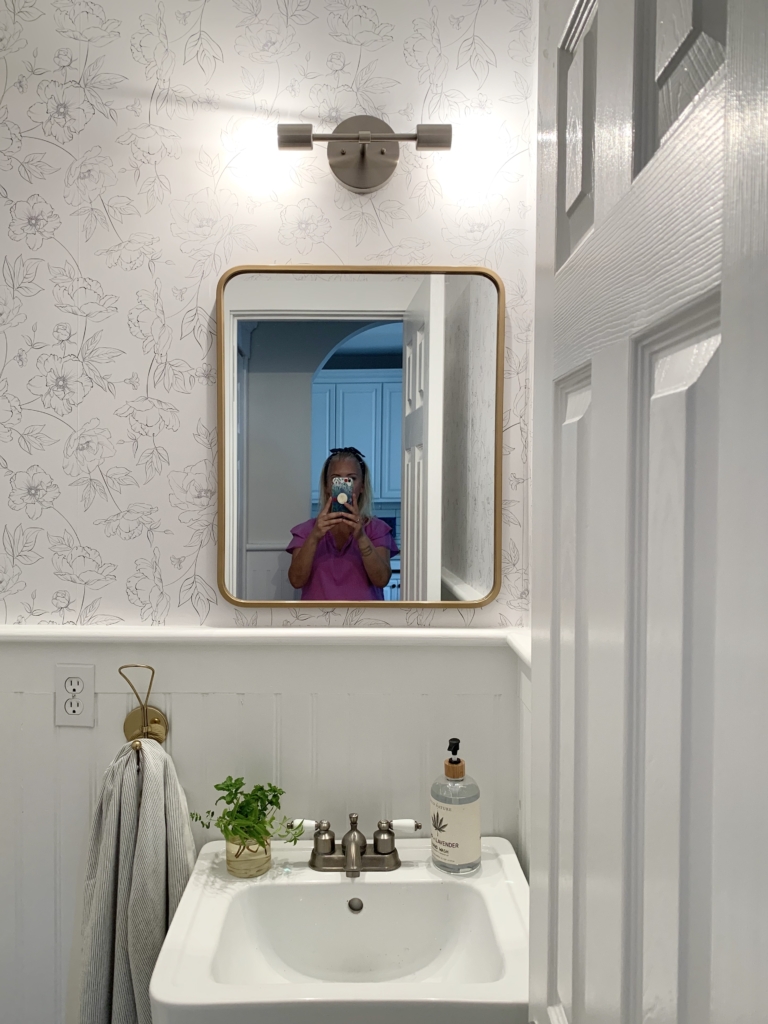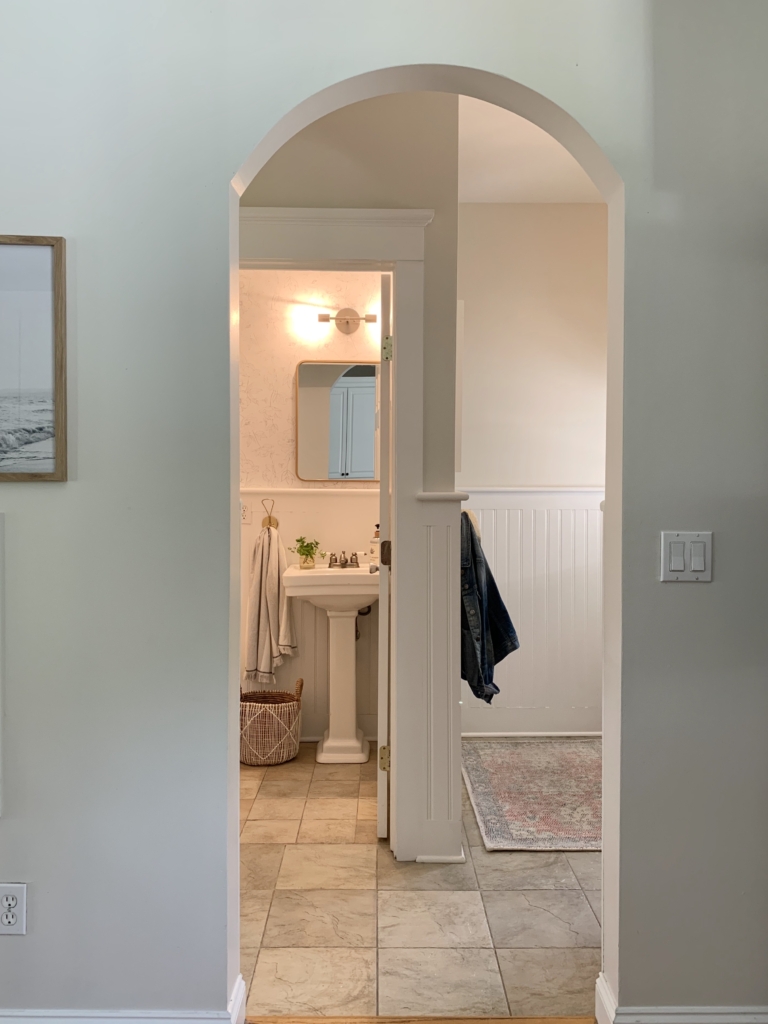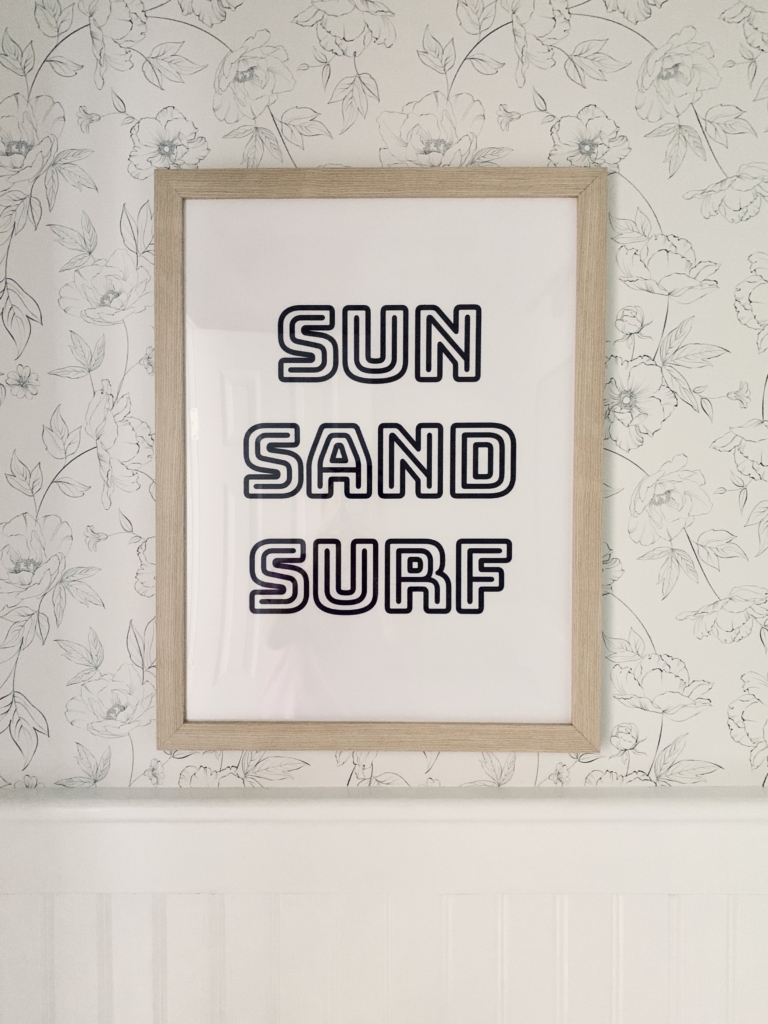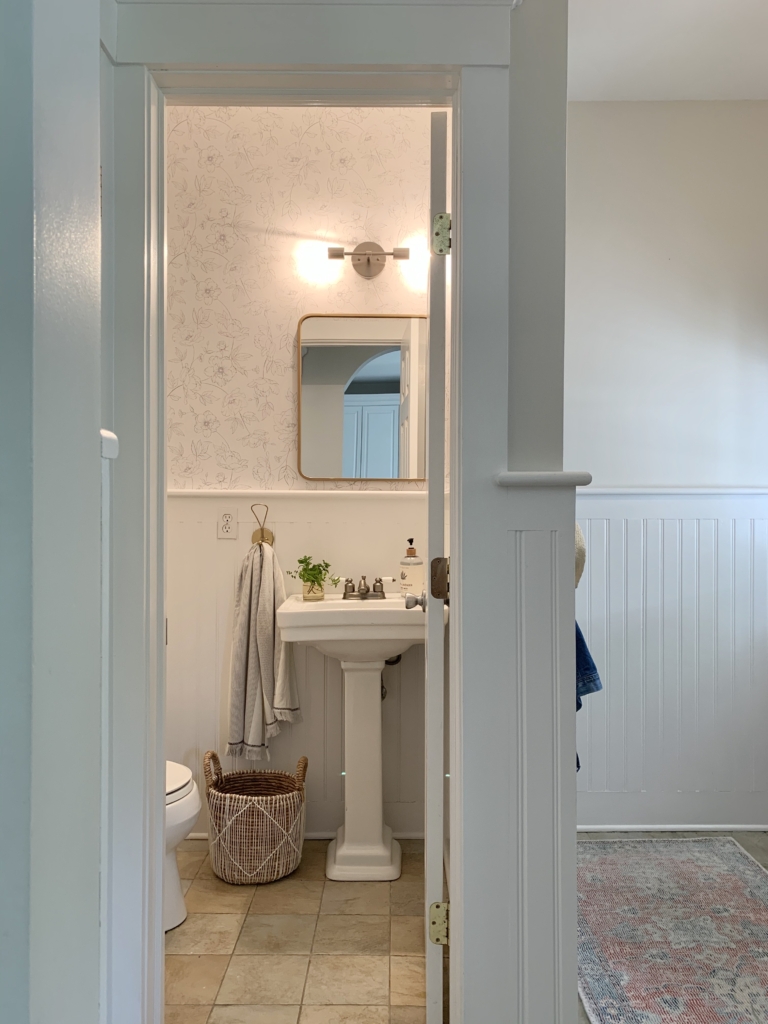 Thanks for stopping by!
Have a happy day!