Budget Friendly Eating Nook Reveal
Hi everyone!
I hope you are all enjoying the first few days of FALL!
The weather here in NY has been perfect,
cool in the mornings, breezy, crisp & sunny in the afternoons.
My boys are back in school & projects are finally getting done.
We have been in our house for 2 1/2 years & I still have lots to do.
Can anyone relate?
I decided when we moved in that I wasn't going to rush,
the truth is we couldn't afford to do everything at once.
That actually turned into a blessing because it encouraged me to be patient(which isn't easy:)),  more resourceful & creative.
So finally,after all this time I finished my eating nook.
I splurged on these Madeline Chairs from Restoration Hardware
&
saved by reusing THIS settee & painting our thrift store kitchen table.
I used Anne Sloan's Chalk Paint in Country Gray.
Better right?
No rug yet….
maybe when my boys get a little older:).
You can see the boys art hanging informally to the left on cloths pins.
It makes them so happy to see it on display.
I made a feather bed for a cushion with a washable cover for easy cleaning.
This was more cost effective than having a custom cushion made.
 The chalkboard hutch was a steal at $60.00 from a local thrift shop.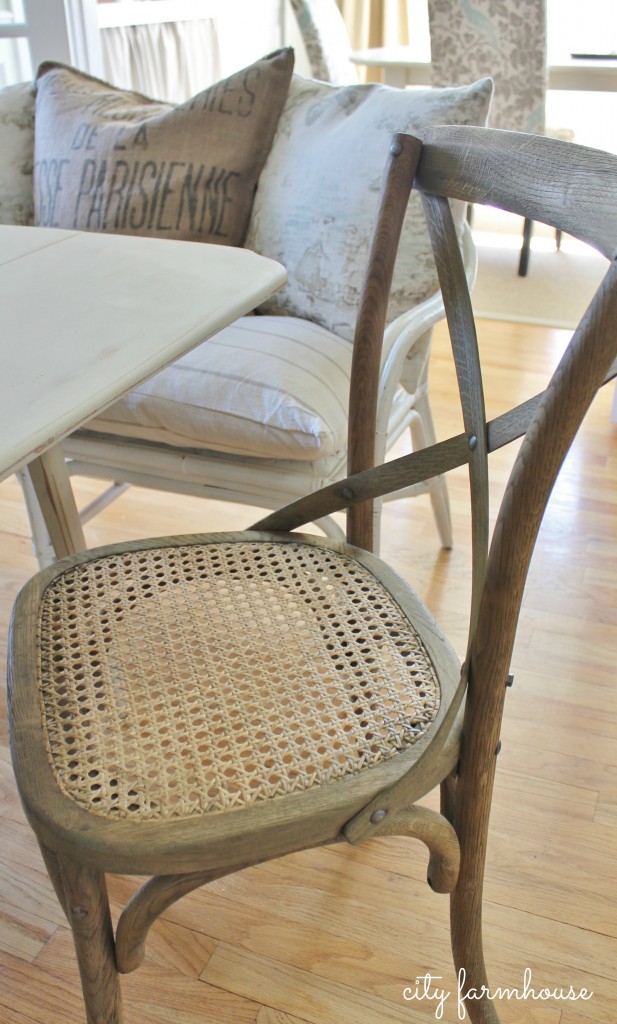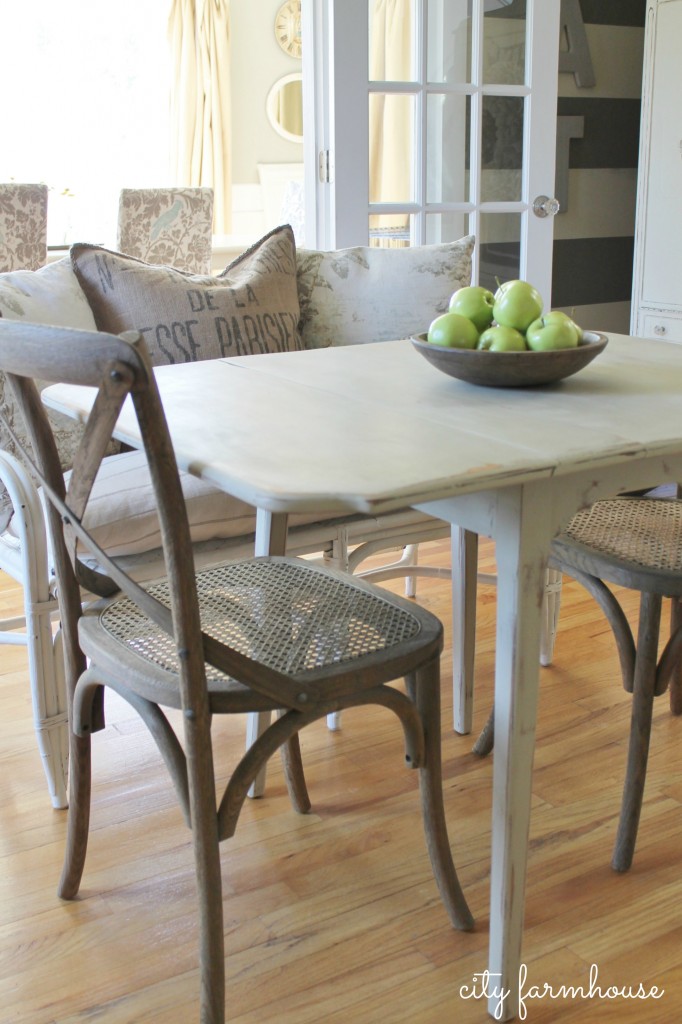 You can click HERE to see my Dining Room Reveal.
 What have you been working on lately?
***********************
Are you ready to bring joy and meaning to your holidays?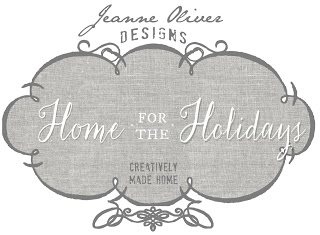 "We all want to create authentic moments with our friends and family.
We all desire for the ones we love to leave our homes knowing that they were welcomed and loved.
My hope is that this course will help you to slow down and find the joy and beauty in the holidays.
You will be able to watch beautiful videos with gift giving ideas, decorating projects and favorite family recipes.
You will walk away inspired as you hear about the traditions and special moments from their childhood and how they create special moments with their families today."
To read more about this class & to register click HERE.
Sharing at
Have a beautiful week!