Mid-Century Modern Table For Under $50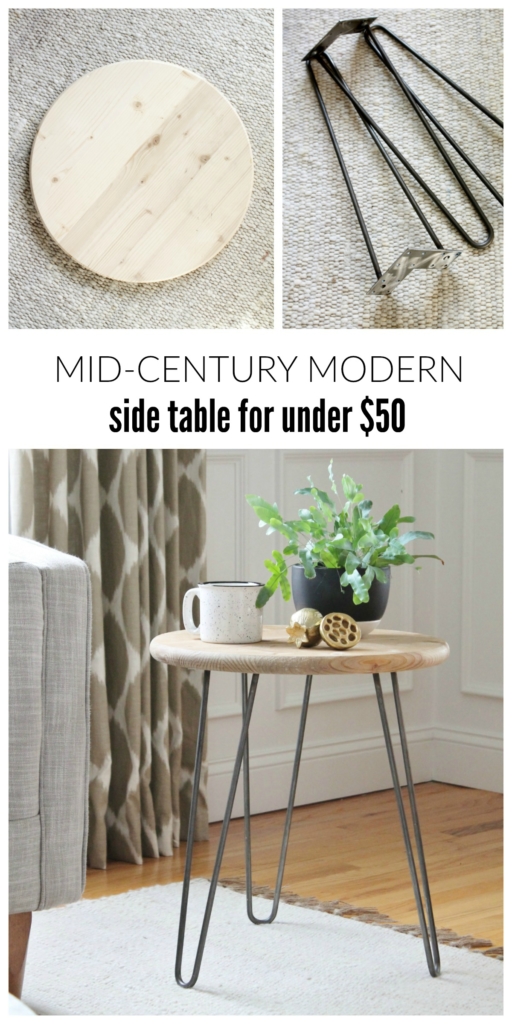 Hi there friends! I am back with my last post of 2016, which I collaborated with Minwax!! Remember when I shared with you with my inspiration for my dining room and asked for your advice? Well I am happy to say we are moving forward with the plan of turning our dining room into a den. I appreciated all of your advice, really! Most of you agreed that if it meant the house would function better than to go for it. A few of you did mention that having some sort of dining room table, especially as your children got older was an integral part of the home. I gave it all a great deal of thought. And…decided to bring in a beautiful, weathered parson table and attach it to the bar. So now that I have given you a glimpse of what is to come this month with the reveal, I thought I would share a really easy mid-century side table that cost me under $50 to make and feels perfect in this new space. If you remember THIS was my design plan for the switch up.
I started with an 18″ round spruce top I found at Lowe's and  THESE hairpin legs from Etsy. The great thing about these legs is that they are super sturdy. The contrast between the metal and wood is awesome and compliments the other pieces in the space really well.
I used a combination of stains to get a light maple look that matched the sideboard. First I used Minwax Driftwood, then added a few layers of Early American.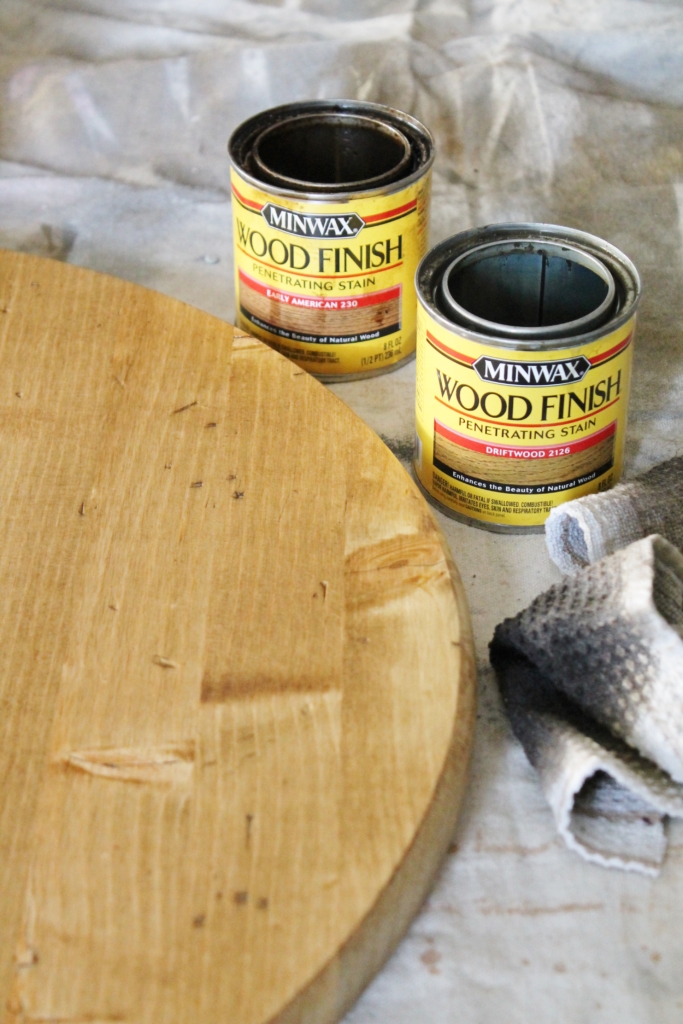 I then sealed it with Minwax Finishing Paste. I love this product!!! It seals your wood without changing the tone or texture of the wood.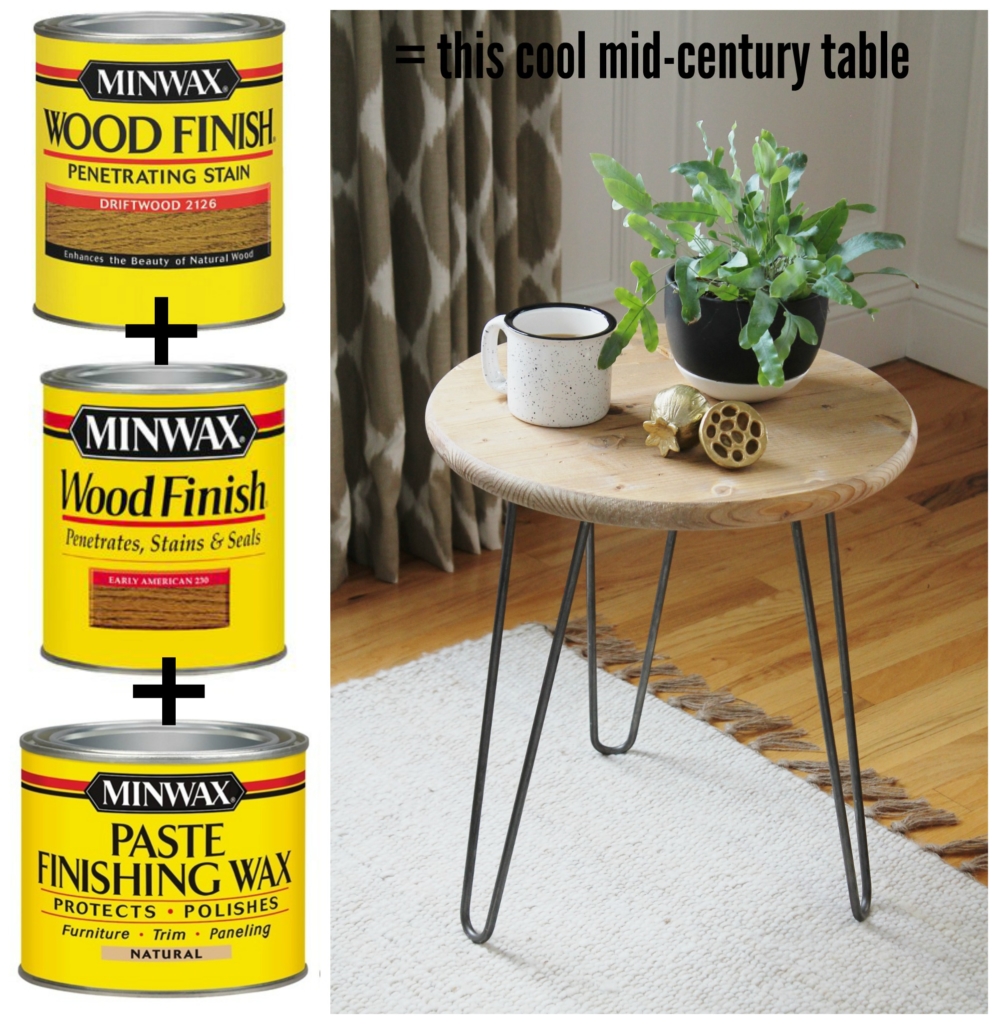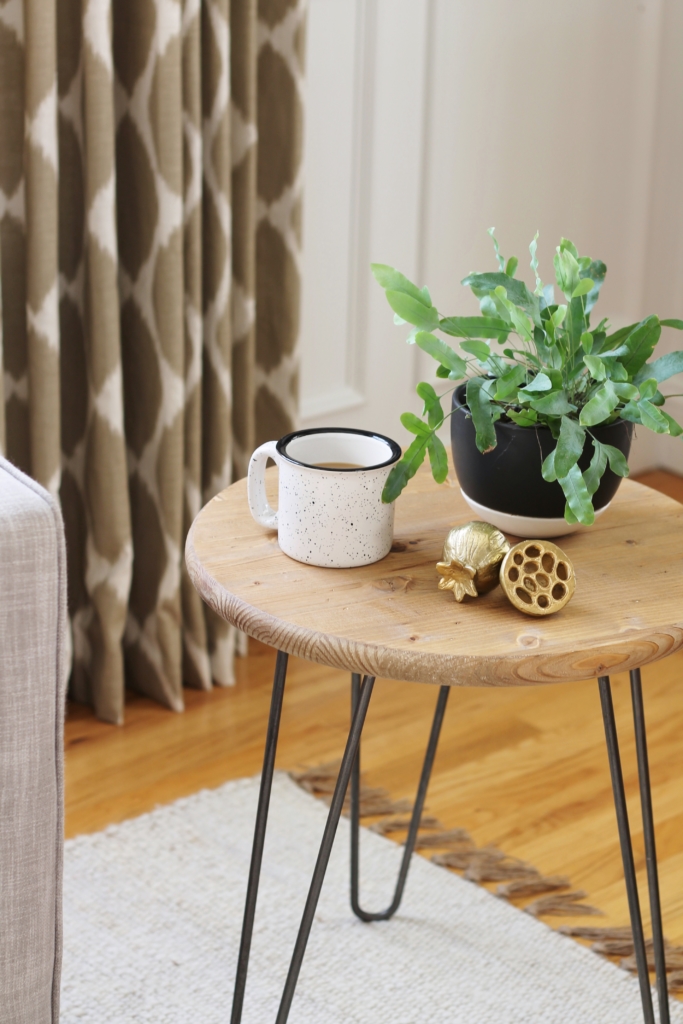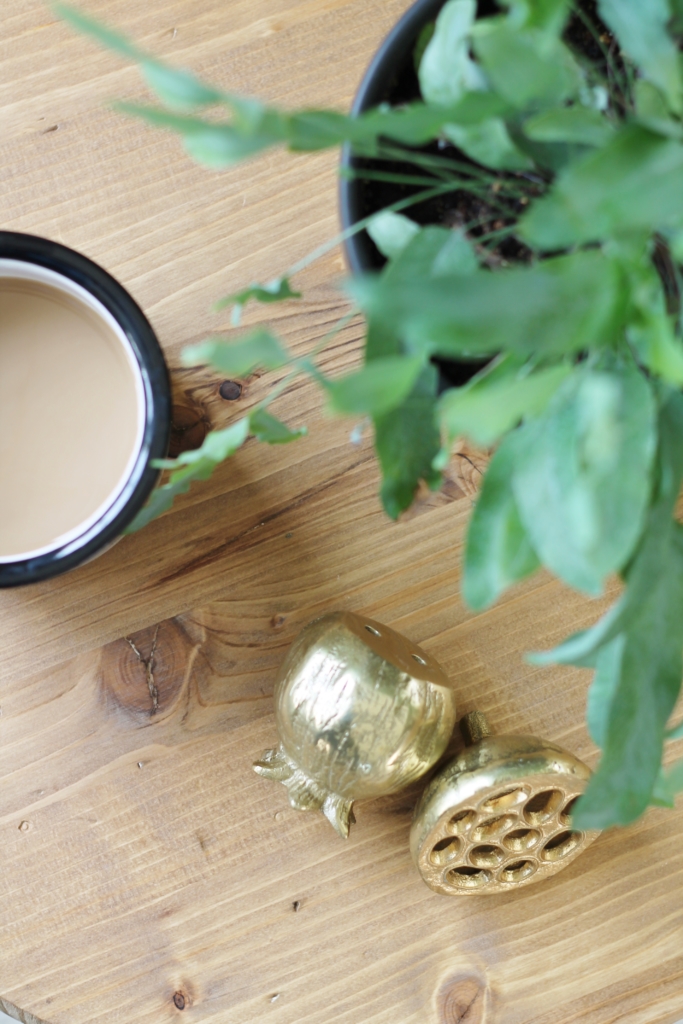 You can find more of my projects with Minwax here….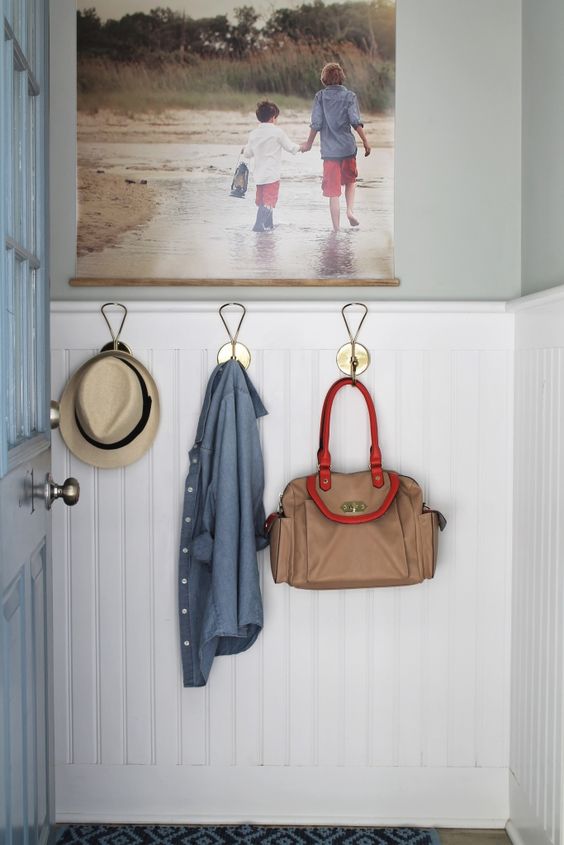 I have one last project to share in January. I have 2 ideas in mind for the new den, I definitely know I will be trying these stain wipes in a light maple from Minwax. Stay tuned!!!
Happy New Year everyone! Be safe! See you back here in 2017!