DIY Pom-Poms- 6 Easy Steps & 6 Fun Holiday Ideas
Hi Friends!
I am officially in HOLIDAY mode!
Are you???
I began planning for the holidays early this year and on my list this of things to make was,
POM-POMS!
Who doesn't love Pom-Poms, especially in the winter.
They give such a cozy texture and you can add them to just about anything for the holidays.
And they are super easy…..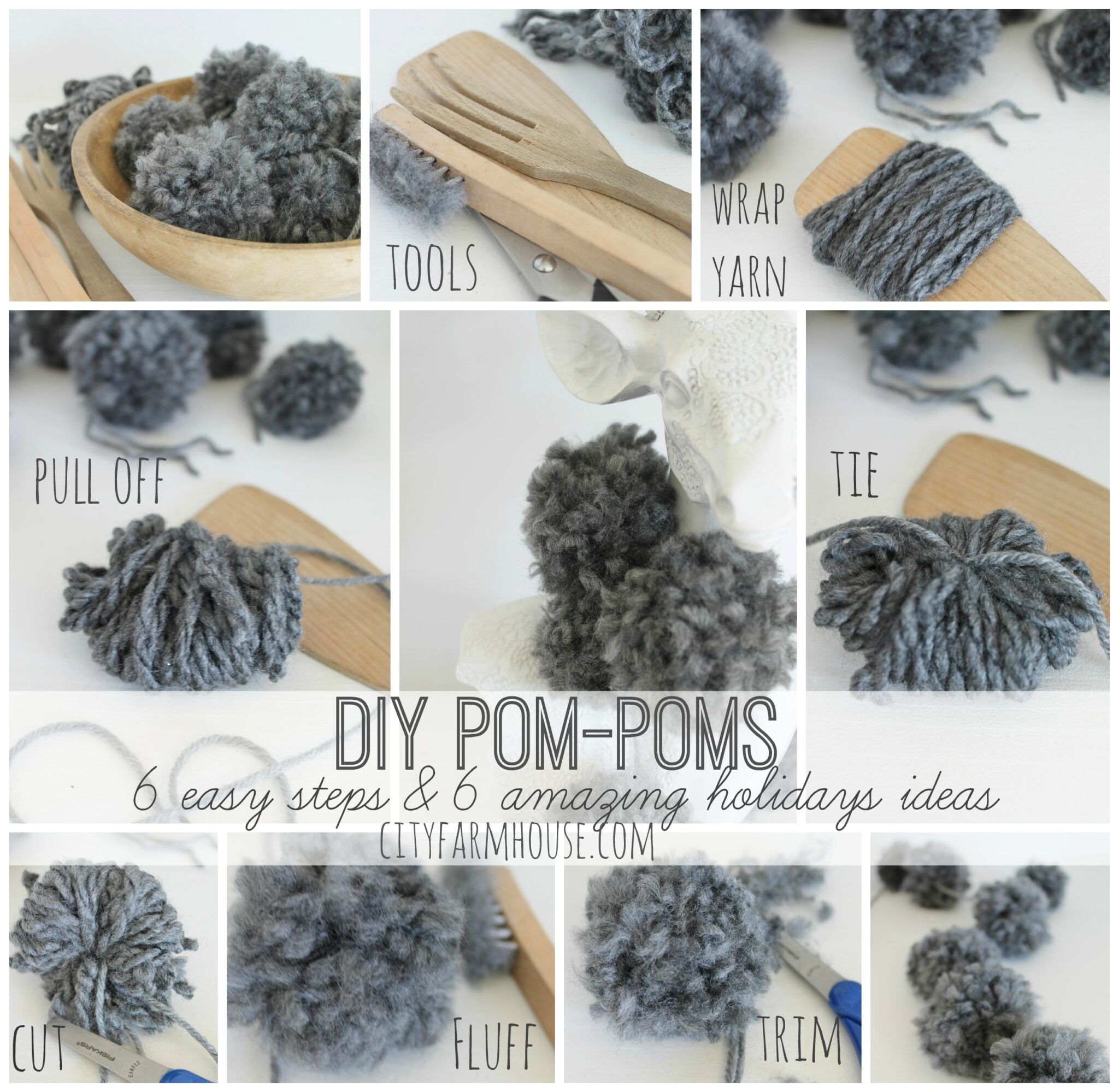 I remember having them on my ice-skates growing up & feeling so cool:).
Did you love them too?
To make a smaller version I use a wooden fork.
Here is some inspiration………
Jennifer Rizzo's Hpusewalk 2012
I can't wait to try ALL of these!
**********************
I also have some exciting news!!!
I feel so honored to be a part of Jennifer Rizzo's Holiday Housewalk again this year!
The line up is amazing,
so many incredible bloggers & I am so thrilled to be part of it:).
Enjoy the rest of the week,