Sporty + Functional Gift Guide For Him
Without further ado, I give you my gift guide for him. All of these sporty, casual and functional gifts for him are from Amazon. And we all know, in most cases, you can get these items quickly, but please check the dates. These gifts have been thoughtfully selected based on what I think my husband and oldest son (17) would like.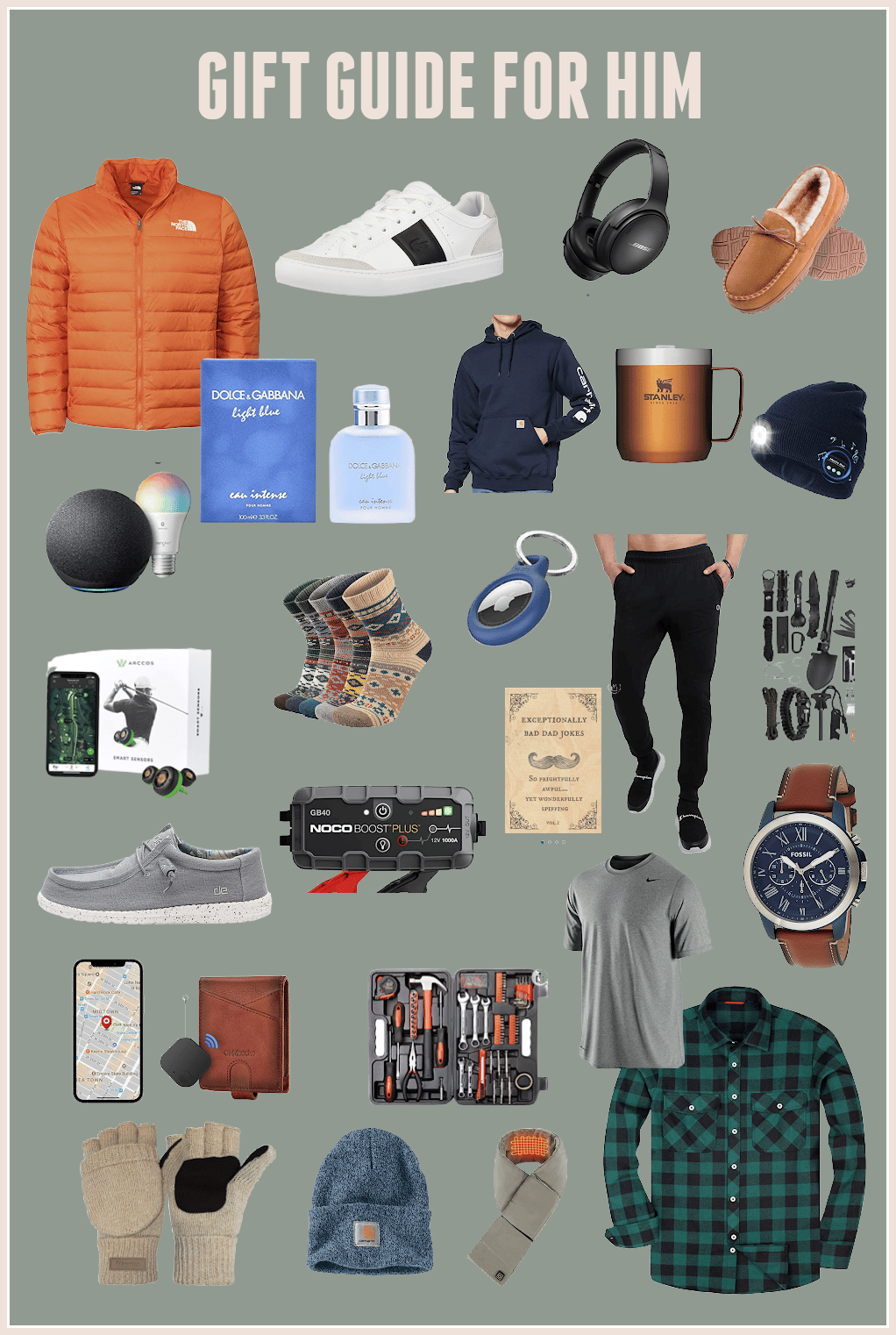 North Face Jacket // Lacoste Sneakers // Bose Headphones // Suede Slippers
This ski jacket is a classic, and now that both my son and husband are the same size, it makes buying gifts a little easier. This one is on the list, for sure. So are the headphones and slippers.
Echo // Dolce Gabbana // Carhartt Sweatshirt // Stanley Camp Mug // Bluetooth Beanie
The Bluetooth beanie is great. My husband has one and uses it to run, paddleboard at dusk, and walk the dog. This is an amazing gift!
Golf Tracking System // Wool Socks // Key Chain Tag // Champion Joggers // Survival Kit
We also have the golf tracking system, and my husband loves it. We lose keys and wallets way too much in my house, so the air tag key chain and wallet tracker are a must this holiday season. My son loves these joggers, and who doesn't need a comprehensive survival kit?
Hey Dude Sneakers // Jump Starter Box // Bad Dad Joke Book // Fossil Watch
We've got the Hey Dudes, and for the price, they're great. The jump starter box is one of those gifts everyone could use. We found out the hard way. Thank goodness for handy neighbors.
Wallet With Tracker // Cartman Tool Set // Nike Shirt
I hope this wallet does the trick; fingers crossed. Everyone could use this toolset, including me!
Knit Gloves // Carhartt Hat // Heated Scarf // Plaid Shirt
All of these above would make great gifts, but I especially love the heated scarf. That's already in my cart.
I hope this list helps if you need a few more gift ideas. You can view the FULL GUIDE FOR HIM HERE. In case you missed it, here are The Holiday Inspired Gift Guide for Her and The Holiday Home Gift Guide.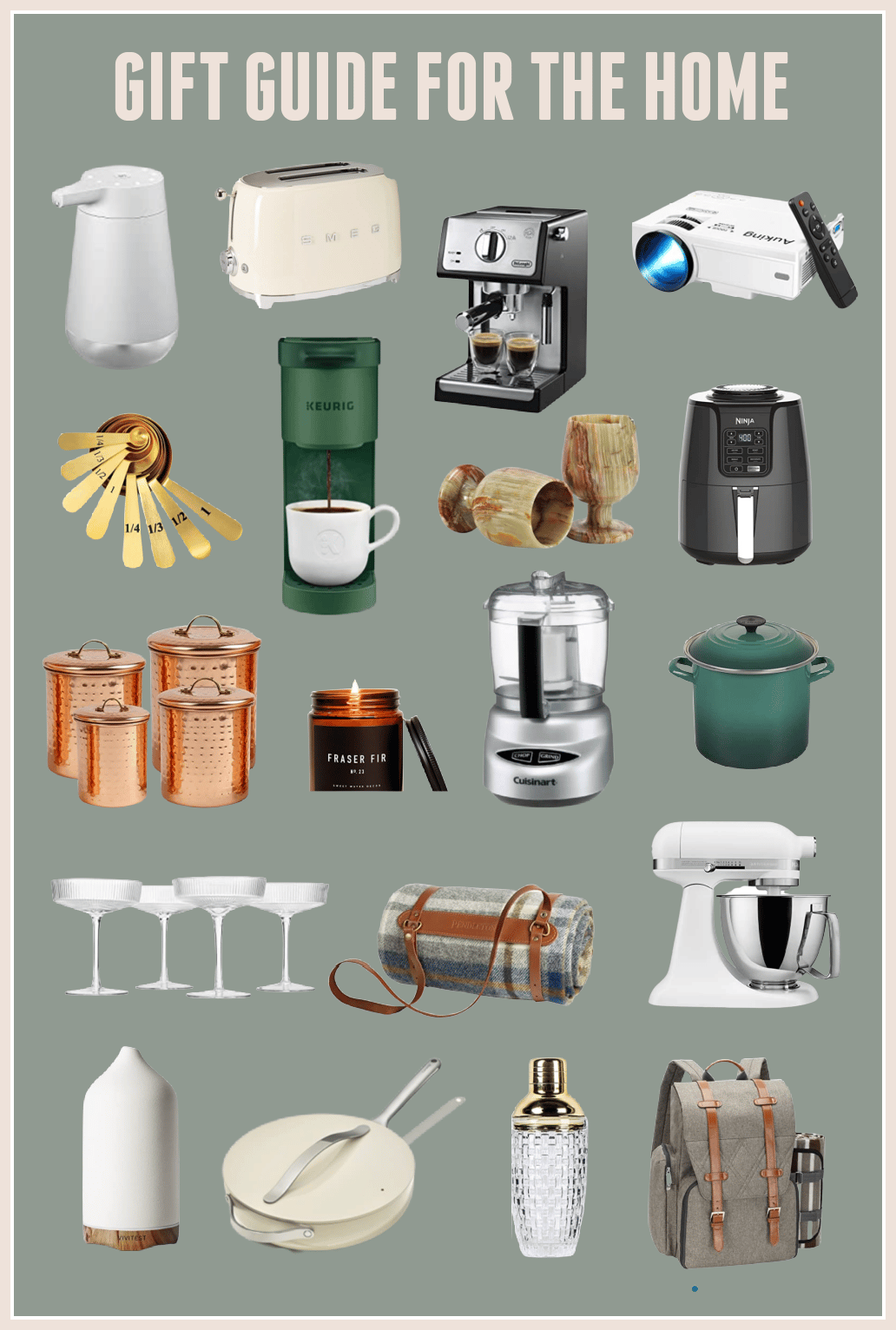 This post contains affiliate links.
I only have a few more posts left, then, I'm taking a few weeks off to write and slow down the pace.
Happy day, friend.