Trend Alert-Knock Off DIY Pottery-I Saved Over $100!
Have you heard? Pottery is the new hot home trend. I heard a rumor that it even went so far to replace the basket. Gasp! I do not think we should go and throw our baskets away, I certainly am not. But pottery is a nice way to add a little texture with a handcrafted look. I even love the idea of mixing wovens with clay as you will see a little further down in the post.
This is the inspiration, these clay bowls are over $100 dollars. Another gasp!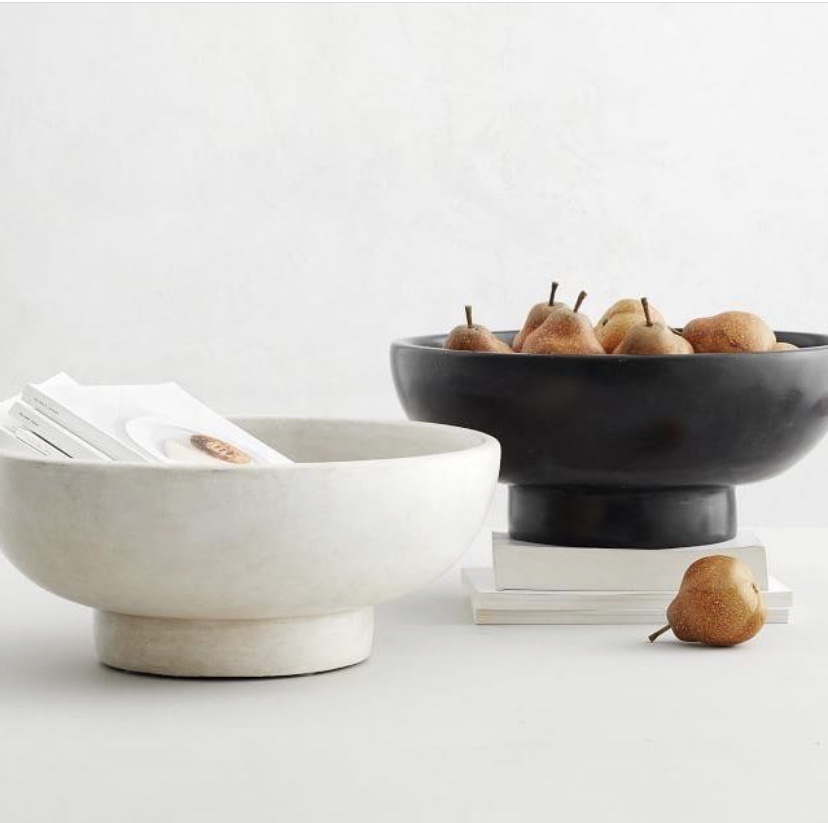 So it got me thinking. What if I could make something similar. I found a $2 thrift store bowl and bought a wood base from the craft store. Along with craft paint. There was nothing left on the paint isle so I bought one that said Putty.
What you will need…
a bowl
a wood base
Gorilla Glue
craft paint
baking soda
foam brush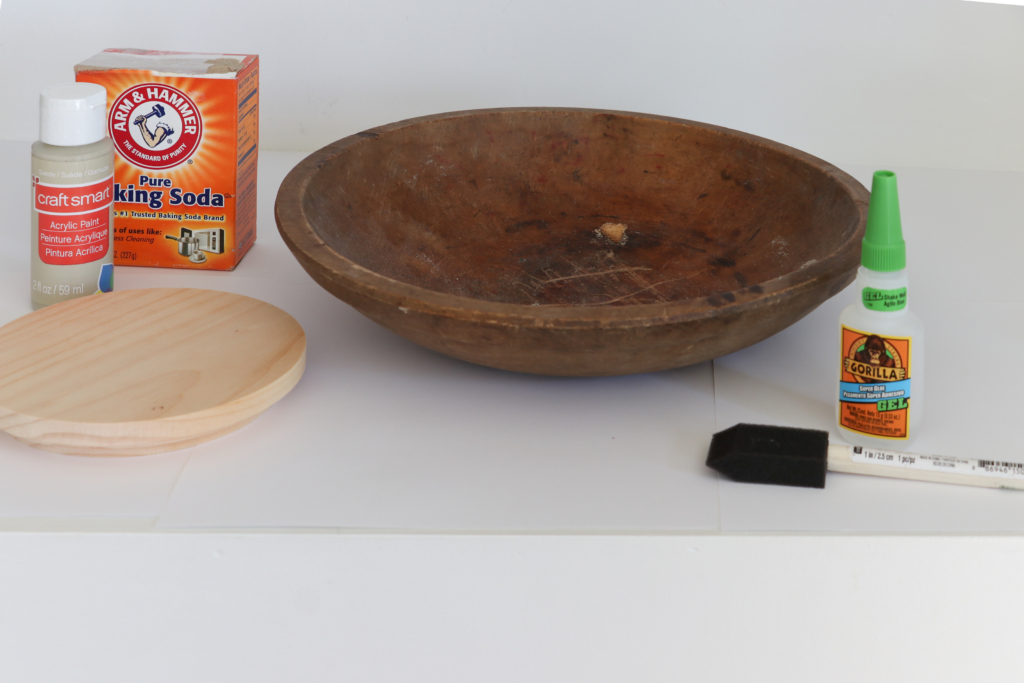 Also something heavy like a stack of books.
How to…
First clean your bowl as best as you can.
Glue the base to the bowl and let dry.
Mix your paint, 2 parts paint to one part baking soda.
Apply liberally and dry. I did 2 coats.
You will see some bubbles from the foam brush, I like that additional texture. You can opt for a regular brush.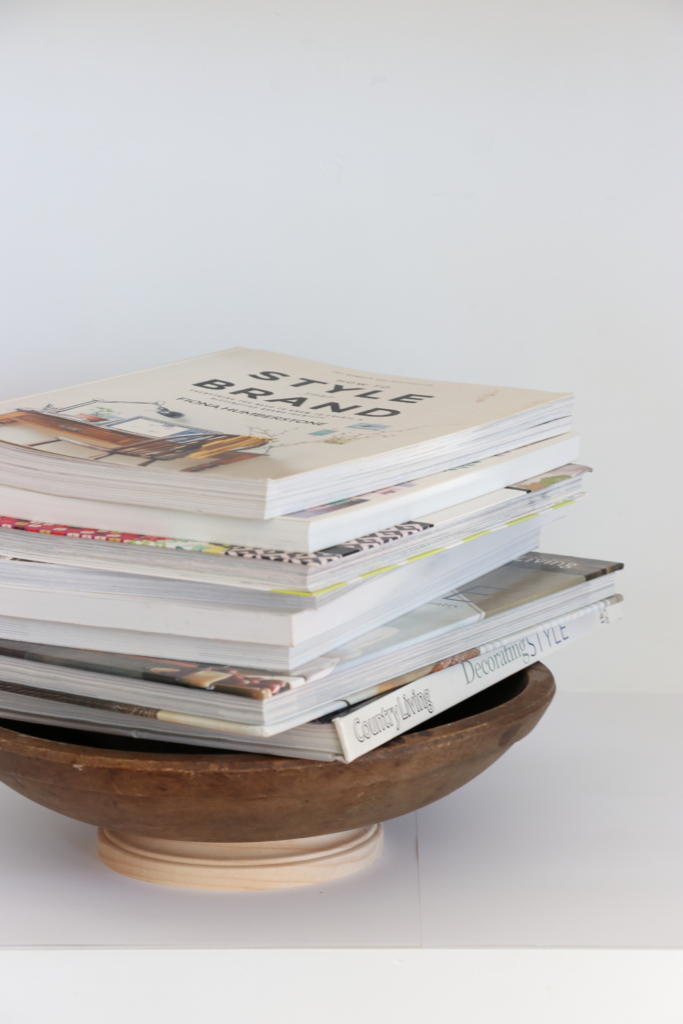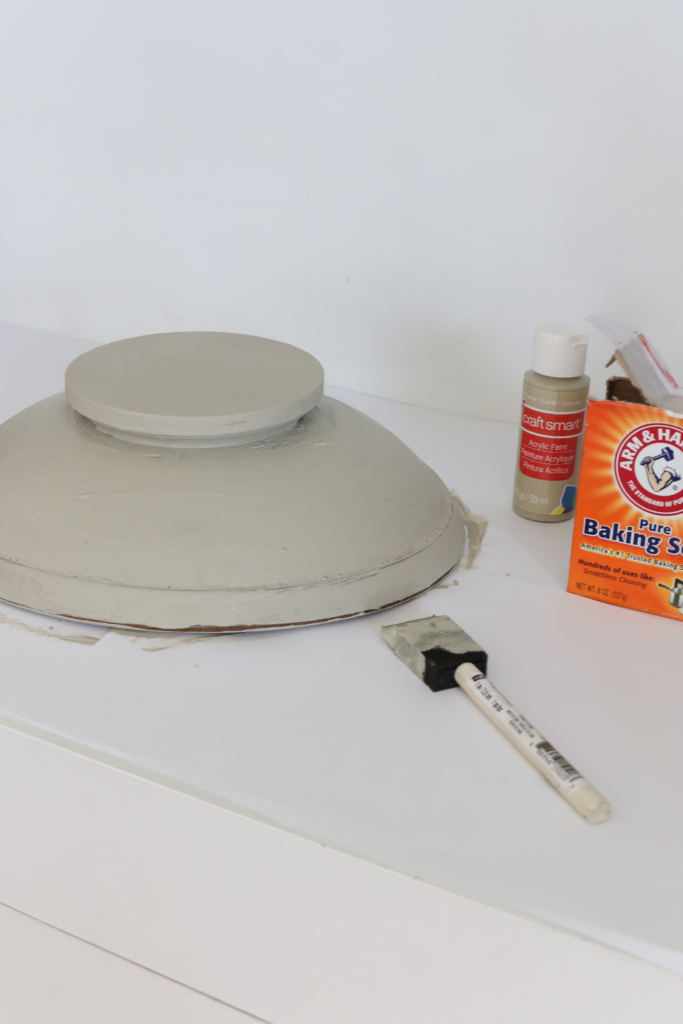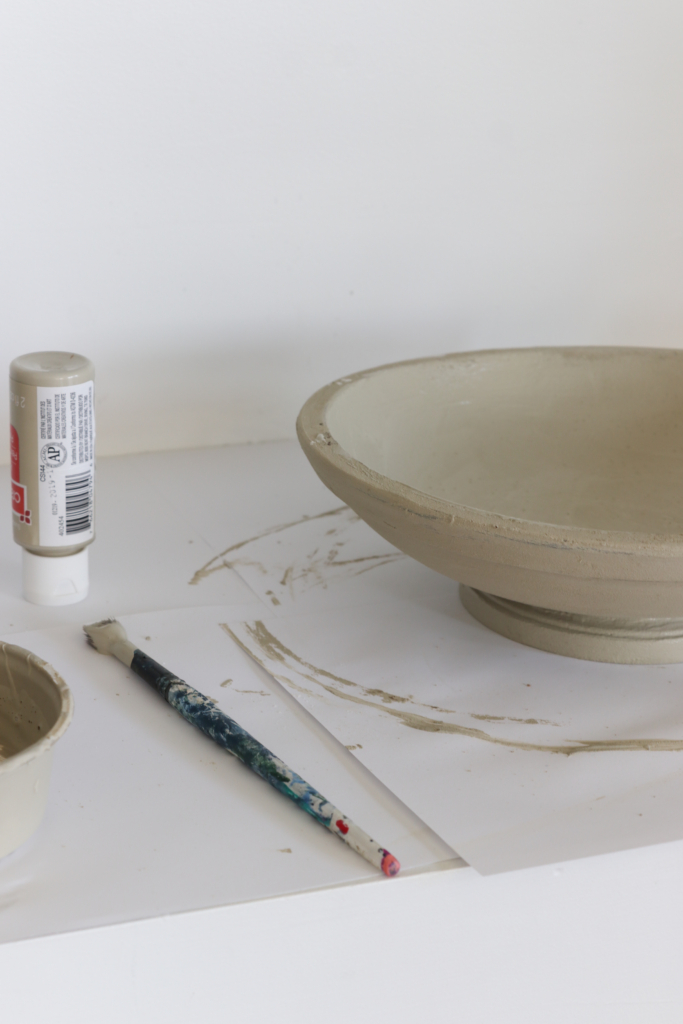 See the bubbles?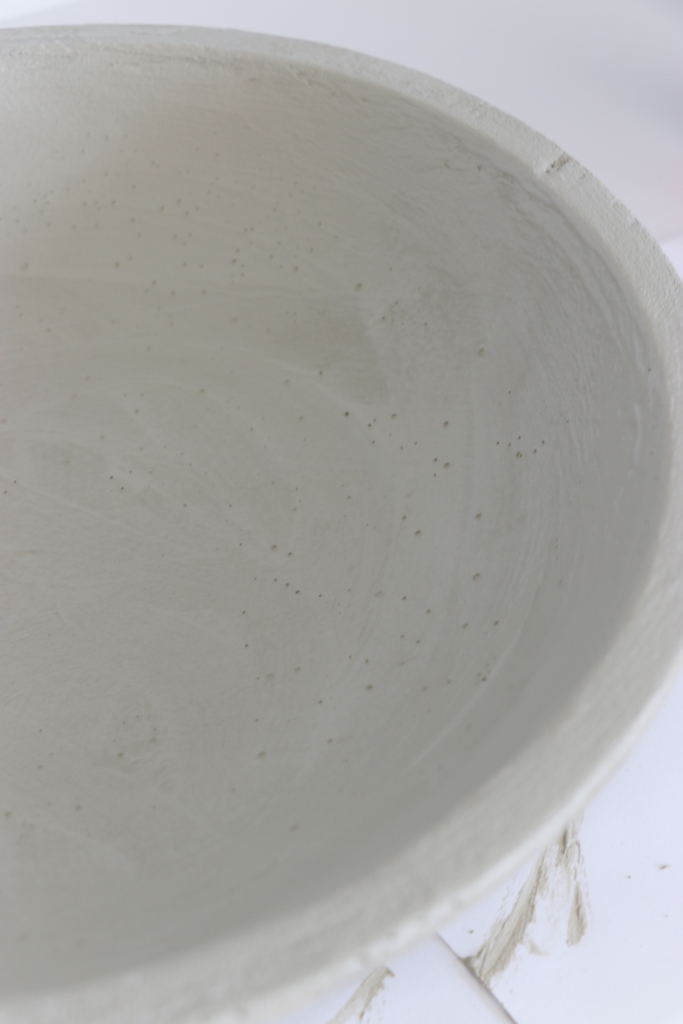 You have to admit for the savings it's pretty close. You can use black or more of a stone white. The texture from baking soda is amazing!!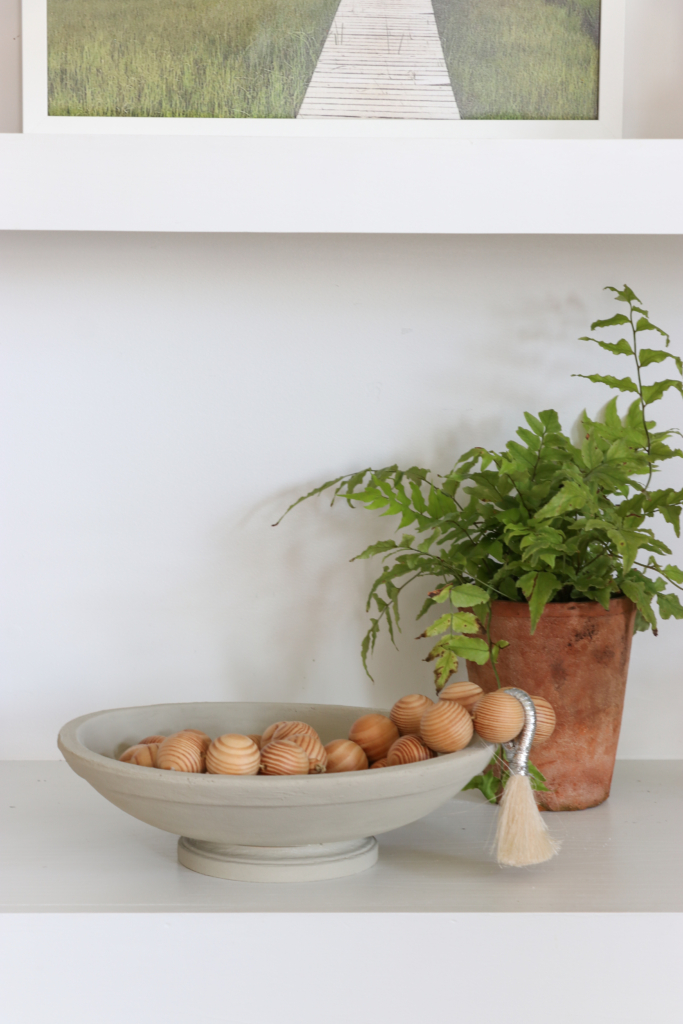 See what I mean about mixing textures. I love the woven and natural wood surfaces with the pottery look.
You can add small pumpkins, pine cones, you name it and change the look for each season!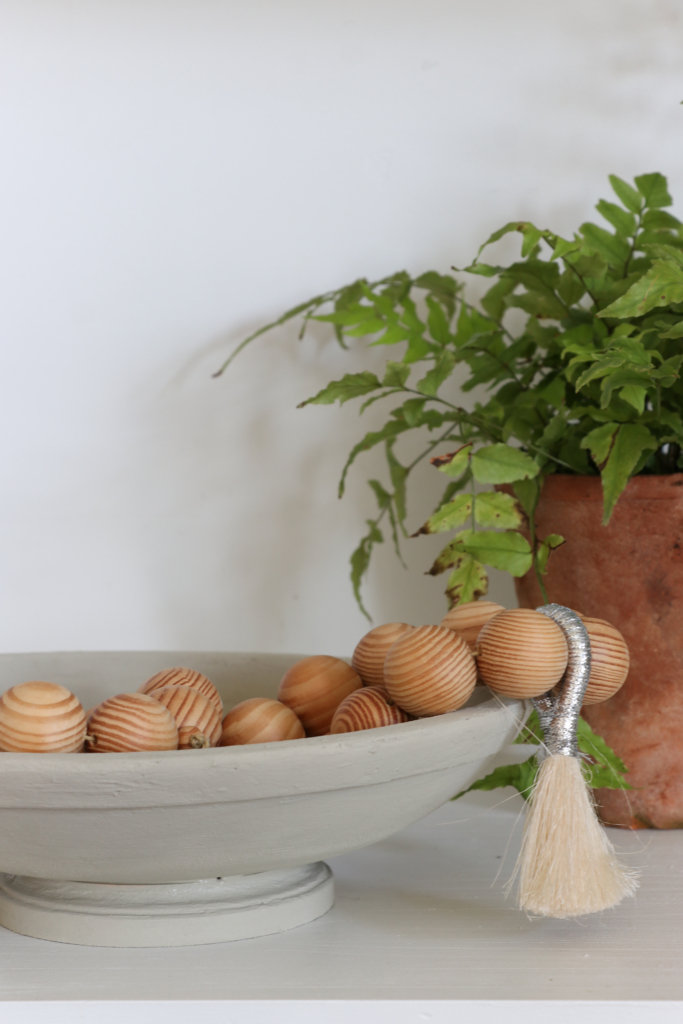 Look at the texture, cool right?!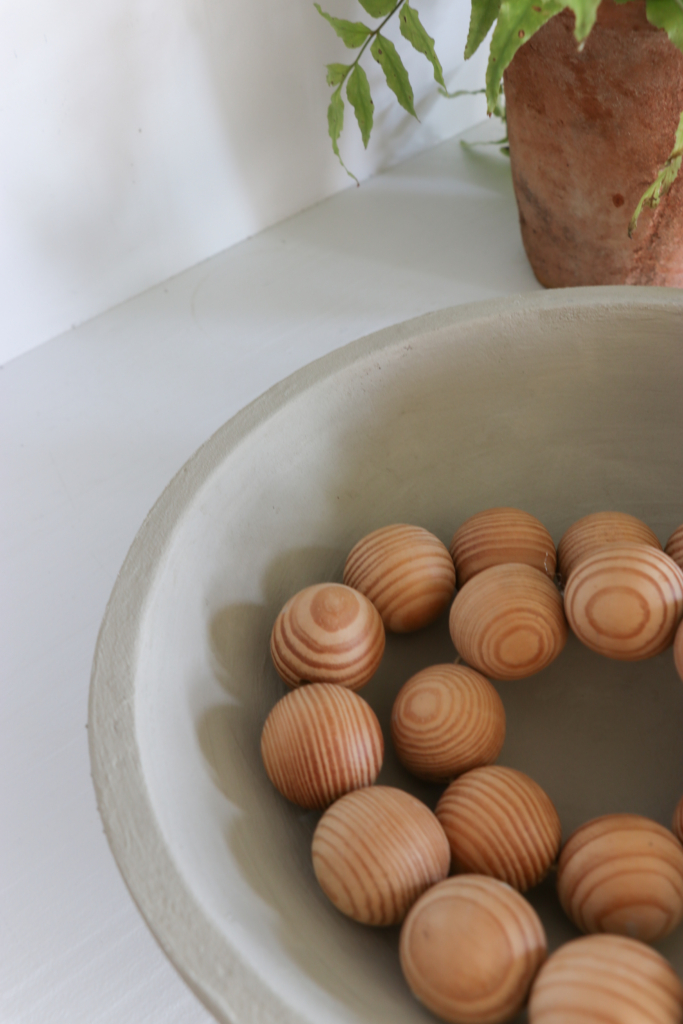 If you aren't following me over on Instagram you need to. I made a really fun video! Click HERE to go to Instagram.
Have a great day!