Striped Bench & Gallery Wall Preview
I hope everyone had a great weekend:).
We finally got to clearing a spot for our vegetable & herb garden.
And I actually got to plant them, yay!
The plants landed on my back porch a week ago & had been staring at me ever since.
I feel slightly accomplished.
I also on a whim painted stripes on my bench.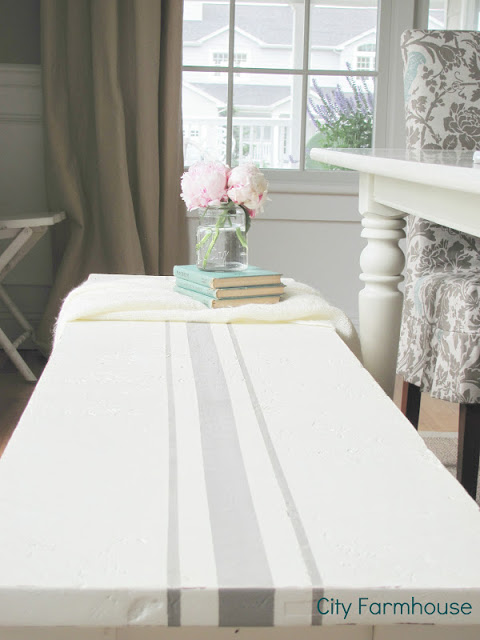 Last week I also finished my photo wall of the boys.
If you haven't checked out her blog or shop, do so,
 she is sooo talented & a super nice person too.
I am excited to share more about
it later in the week, including a tutorial on the photos.
 Here is a sneak peak at my gallery wall.
thank you for stopping by.