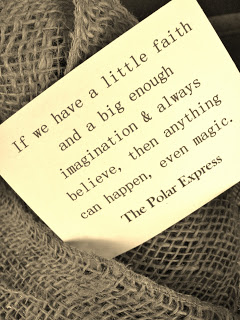 I wanted to keep our Christmas simple this year.
 I wanted it to be reflective of who were were as a family. 
We had a running theme through the season which was the Polar Express.  No matter how many times we watch it, it's inspiring every time.  My son asked me a few days before Christmas if I still believe,  I said"YES!" The idea that miracles can happen if you believe they can. A simple idea that is sometimes  lost in the day to day shuffle of life.  
We spent Christmas Day by the fire, eating, sharing stories and laughing, celebrating our faith and our time together as a family with our family & dear friends.
I couldn't have asked for a better way to spend the day.
Here are a few photos from our Christmas table.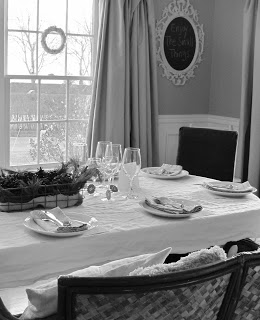 Happy New Year!