Gift Guide For Her- Cozy + Classic
Hi friends! The holiday shopping continues with a cozy + classic gift guide for her! Yesterday I shared gift ideas for him that were sporty + classic, after John's style and today these looks emulate my style. Everything was thoughtfully chosen and I would be happy with any item from this list. Hopefully John is reading this, haha!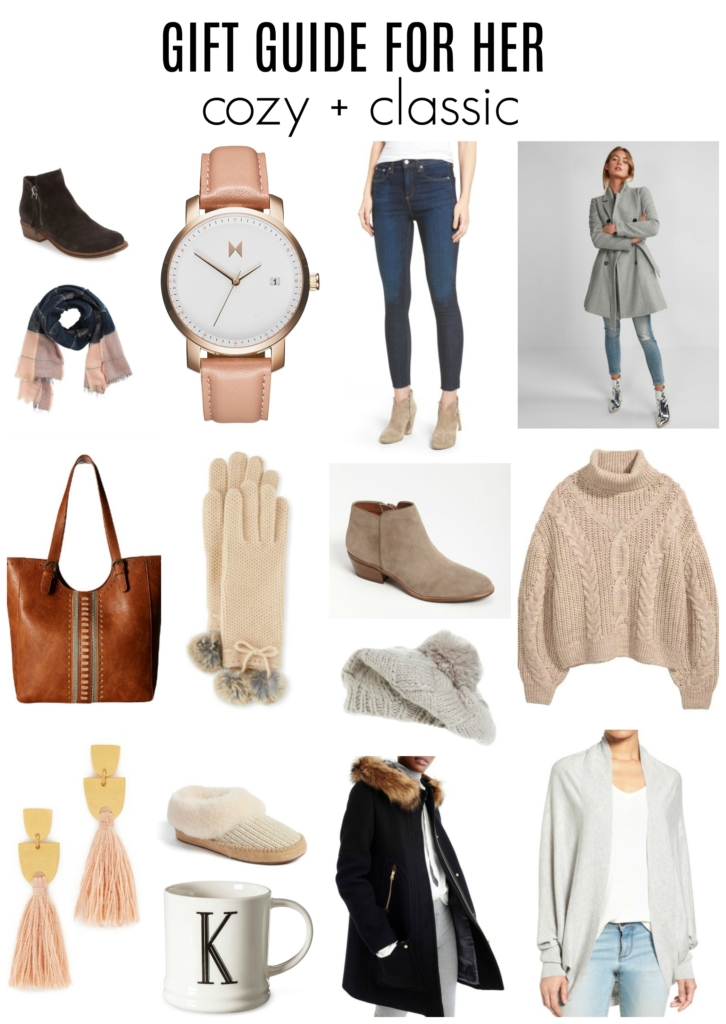 (This post contains affiliate links)
Happy shopping! Have a happy day!