Pumpkin picking is the most fun activity to do on Long Island in the fall. It's something we look forward to every season. The crisp air, fresh apple cider, hayrides, corn mazes, just a great family day.
A picturesque hayride and a beautiful sight.
My little guy eager to pick the biggest pumpkin, ahh to be a kid again.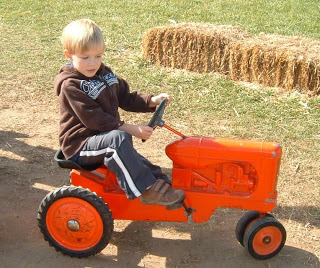 All in a days work.