Skinny Watermelon-Basil Martini (Under 100 Calories)
Happy summer friends, it's official!! We have 2 days left of school here on Long Island but they are only half days, so I am already feelin the summer vibe. I am eager to hit the beach, go for a swim, take it all at a slower pace and maybe enjoy a cocktail or 2. This year more than ever I am committed to watching what I put into my body. I realize in my 40's that what I eat directly impacts how I feel. That means keeping it natural and trying to keep the sugars down as much as possible. So I have come up with a clean and refreshing summer cocktail that is under 100 calories, all natural (besides the vodka) and guilt free, a Skinny Watermelon-Basil Martini.
I have been working with a trainer for almost 2 years and right from the start she asked me to cut out the sugar. That was/is super tough for me to do but I did cut it down by more than half. With that my tolerance for it has lessened and I find myself craving cleaner tasting beverages and food. With that being said I wanted to create a summer drink that didn't take me off track with my health & fitness goals for the summer season.
This cocktail is delicious and easy to so simple to make….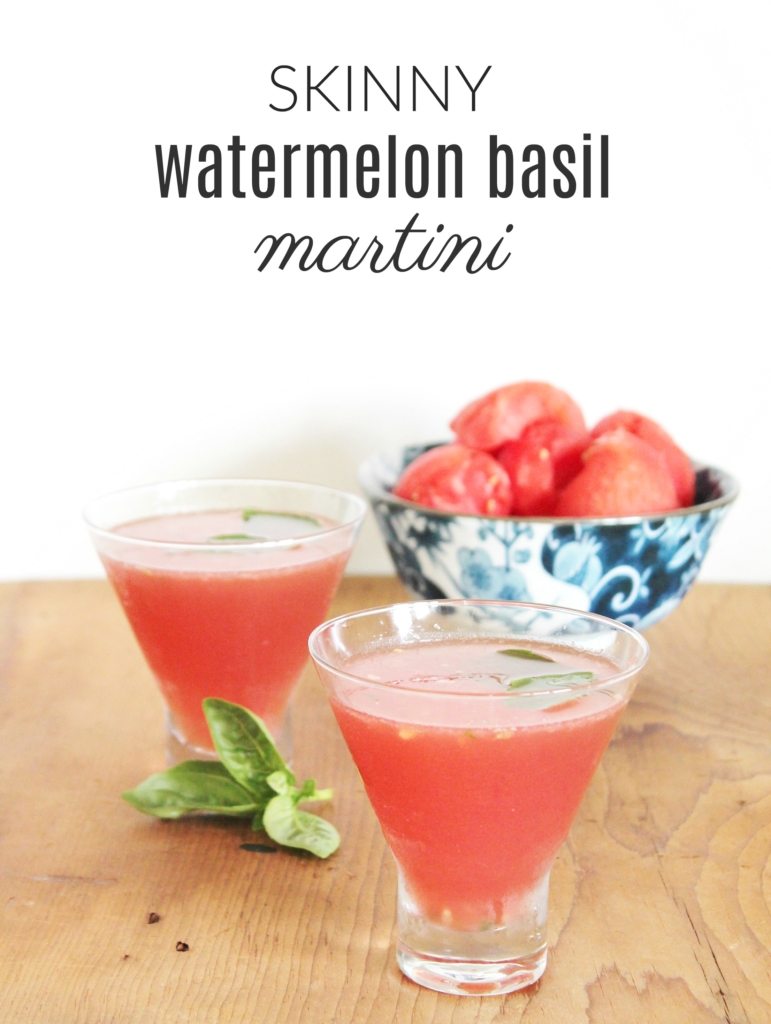 Skinny Watermelon-Basil Martini:
fresh watermelon juice (1 small to medium watermelon will give you about 8 cocktails)
basil (3-4  leaves per cocktail, can reuse)
vodka
muddler
food processor (you can also do it with a hand masher)
martini shaker
ice
strainer
martini glasses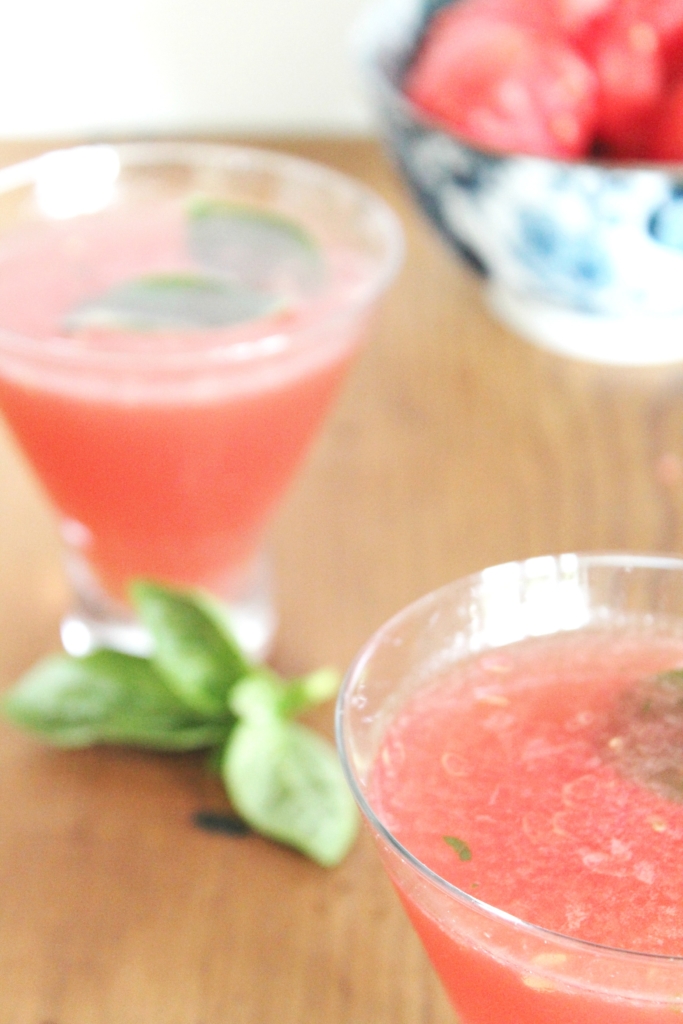 Take your watermelon and scoop out chunks with a melon or ice cream scooper.  Throw it into a food processor or you can use a hand masher for potatoes. I do a small watermelon at one time. Then pour it through a strainer. Take your juice and pour it into a sealable container, I bought a few glass ones from Ikea to store and take to the beach. It usually stays good for a few days.
Take your martini shaker and fill it with ice. Add into the shaker 1 shot of vodka and 2 shots of fresh watermelon juice. Muddle 3-4 basil leaves and add those as well. Shake it really well so it's super cold. Pour into martini glass, garnish with basil and enjoy!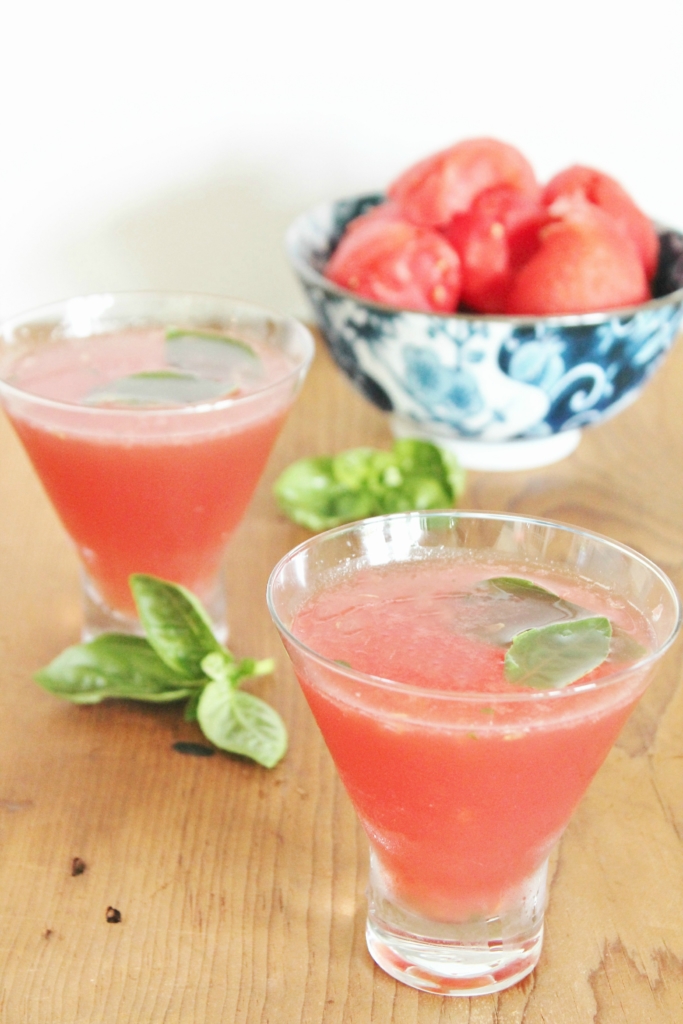 Simple right?
This is so yummy, trust me! And the best part, you won't feel guilty!!!
Have a happy day!!