My Health Revelation-A Deficency Everyone Should Know About
Hi there friends! This is not your typical design post but I thought it was super important to share. Many of you have no idea but I have been struggling with something concerning my health for about 4 years now. I have had an array of  symptoms that could have easily been mistaken for many aliments and I think that is why it has been tough to nail down.  If you are chronically tired, thirsty, dizzy, lack focus, have heart palpitations, feel axious then you need to read this!!!
Let me start from the beginning. When I was pregnant with Jack I had such bad dizzy spells and vertigo that I couldn't drive a car and at times get out of bed. I had no idea what was happening to me and I was beyond scared. I went to see a specialist and they led me to believe it could be something unthinkable. Not what a pregnant women wants to hear. Thankfully it went away after month 4. When Jack was about 1 we moved into this house and it began to happen again. If this has ever happened to you then you know how unnerving it is. This time it came with such fierce heart palpitations that I immediately went to the doctor. He said it was stress. So I began to run to relieve the stress. But it was still there, then I went to another specialist, I thought maybe I had an inner ear thing going on. They wanted to run all sorts of tests, again throwing concerning diseases out there of what it could be. I got in my car and cried. I saw my mom go through almost a decade of doctors visits, prescribing this and that for her disease and it scared the heck out of me that I could be walking a similar path. I called my dad because he is always the calm in my life. After I got myself together I began to look through my health journal. On the way home I couldn't stop thinking. The next day I came to the conclusion that it was dehydration. I began to drink tons of water, I mean tons. And when I did, I felt better but I had to watch my coffee and alcohol. As time went on I realized I needed to drink SO much water to just not feel dizzy all day, even then I would feel foggy, unclear in my thoughts. I was tired, especially at night but still pushing forward. My anxious feelings increased, so I began to exercise more. I would say I managed all of this but it wasn't easy. Over these 4 years I have read countless health articles, increased my vitamin intake, ate clean (for the most part), exercised 4-5 days a week, spoke with my trainer, doctors and other women feeling the same way. Trying to feel better and find answers.
While away over Christmas break I woke up dizzy, again. John ran out and got me a sports drink with electrolytes, he came back with a drink called Body Armor.  I felt much better the rest of the trip. While at soccer a few weeks ago my girlfriend mentioned she had the same symptoms and that a while ago a holistic doctor said her potassium was low. OMG, I went home to read the bottle of that drink and sure enough Potassium was one of the key ingredients. I then googled potassium deficiency and what I found changed everything.
There are 10 symptoms of a potassium deficiency and I had 9. The thirst, weakness in my muscles, heart palpitations, low blood pressure, exhaustion, fogginess, unclear thoughts, anxiety, leg cramps, dizziness, it was all related. You can read the FULL article HERE. I feel like I had a film over my body and life & someone just peeled it off. I feel awake, alive, clear and guess what, no anxiety, none! I started drinking one Body Armor drink after a workout and eating 1 banana a day. I also drink Bolthouse Farms Tropical Carrot juice in the morning. For the rest of the day I only drink water and seltzer, oh and my 2 coffees. Just in case any of you have been feeling this way I wanted to share what I found. Be sure to follow-up with your physician if you think this is what you have and get proper blood work, there could be an underlying issue causing your low potassium. I am following up with my doctor this week and asking them to run a Chemistry Screen with my bloodwork, it checks for all sorts of things such as electrolytes. I will keep you all posted.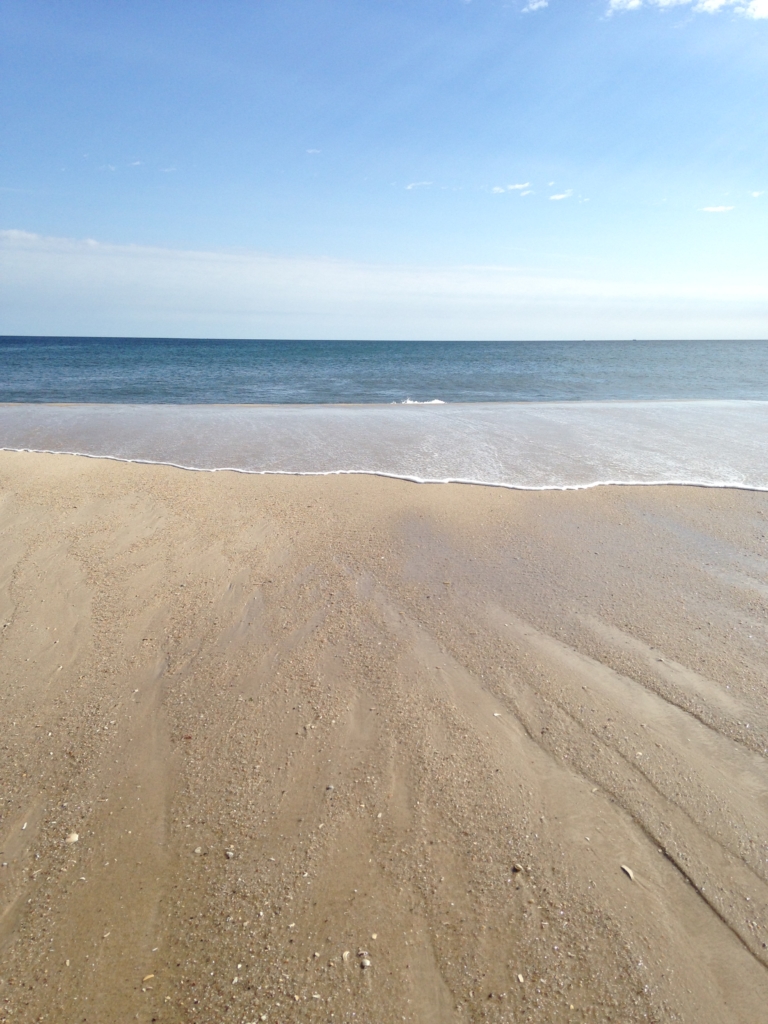 I feel like the skies opened up & I finally see and feel clear again!!!
If you have any other questions leave me a comment and I will get back to you.
Have a happy day!