DIY Rustic Clipboards & Print Display
 Hi friends!
I  seem to have fallen under the spell of summer, my family & I are having an incredible time & I don't want it to end.
Spending more time with my family also makes me blissfully aware of how much I adore them,
so I am always looking for  creative ways to display moments, memories and sayings that reflect that.
I have always fancied a grouping of clipboards for displaying such pretty things.
And so of course I had to make them myself using a little MDF.
1. Have 3- 10″ x 12″ pieces of MDF(plywood) cut. Sand edges and makes corners rounded.
2. Find vintage clips, I bought mine on ETSY.
3. Stain your unfinished wood. I used fine steel wool and vinegar, I let it soak for 3 days.
4. Mark & tape off a 2″ stripe through the middle.
5. Using Kendall Gray(Benjamin Moore) paint the sides.
6. Sand & wax.
7. Using a very strong glue to add your vintage clips.
8. Make your prints. I used linen paper from the craft store & made prints on Pic-Monkey.
9. Hang & Enjoy!
{This project was originally posted as a contributor at Jennifer Rizzo}
 If you like this project you might also like these……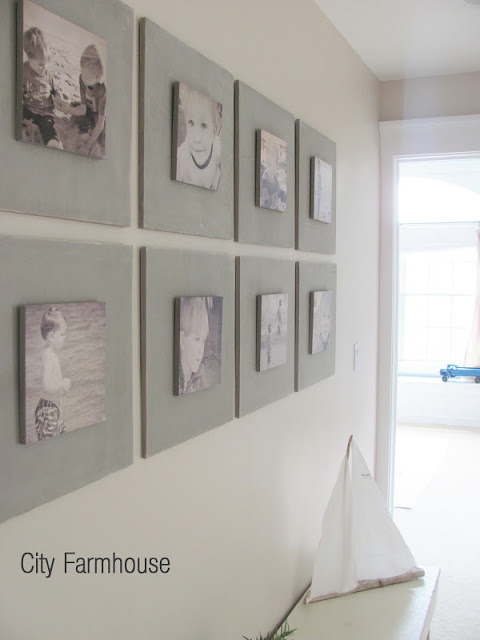 sharing at
I hope you enjoy your holiday week,