Being More Giving To Myself + A Gift For You
I have been wanting to write this post for while and each time I sat down to write it, I changed my mind & decided to write a different post. Writing personal posts are hard for so many reasons, mostly because becoming vulnerable & exposing my feelings leaves me unsure about how it will be received.  But…because Valentine's Day is in a few days I knew I needed to write this one.
This is not your typical post about Valentine's Day and how to show the people in your life you love them. It's about loving yourself. And treating yourself kindly. I have struggled with this, maybe you have too. I am a kind & generous person but for some reason I haven't willingly given that same warmth and forgiving spirit to myself. I take care of others, that is just me, I am a nurturer or that is what I would tell myself. But then why was it so hard to nurture and take care of myself?  In the past I always found every reason not to and avoided it all together. What was I so afraid of? That if I actually put myself first I would value myself more?  I think as women, mothers, grandmothers, aunts, daughters, sisters and friends, we tend to think of others first, it makes us feel good to give. And sometimes at the end of the day there is just nothing left for us. And we accept it. Well last fall I did something that is not typical for me, I gave myself permission to make me important again.  Please don't get me wrong, I am a happy and very grateful person but I haven't made myself a priority in a long time. I have been home raising my boys and juggling home & business for the past 11 years and I let things go. And the thing I didn't want to let go of anymore was my health and wellness.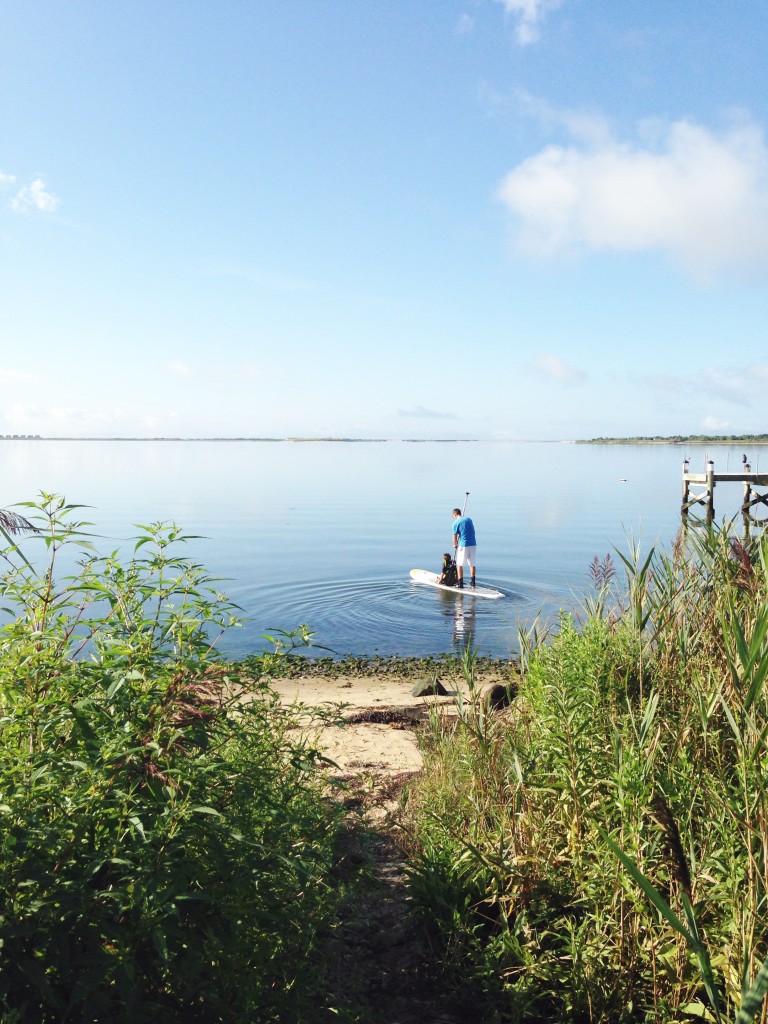 I want to be present in my life, to enjoy the moments I have with my family. To not be stressed, distracted or tired. This has always been important to me and I have experienced things that have taught me the true significance of it. I have tried my best through the years but always felt like I was falling short of it most days. When Jack went to school in September and I was home alone once again, I began to think a lot about how fast time goes. I began to think about my mother and my sister who left this world way too soon and how I am not sure ever got to this place, click HERE to read more. Not being mommy from 9-4 was a very hard transition but through it I found & embraced a new season of my life [after I cried for weeks]. A season to still give my best to the ones I love but to also include myself in that group.
Like I mentioned,  having the physical & mental energy to be all there in my life has always been important to me but making the time to get more of it was always the trick. I started running again about 9 years ago, I am what they call a light runner, 2 miles a pop, nothing crazy. That seemed like enough, but as I got older and put on a few extra pounds it became evident I needed to do more. My husband runs, paddleboards, surfs, windsurfs, plays tennis, so he has always been supportive, I was the one holding myself back. Last spring I got tired of being tired so I began to eat better, more protein, less sugar, less bread and pasta, more whole grains and for the first time in my life I began to count calories. It was monumental. I lost about 8 lbs and felt a lot better. But…I still got so tired towards the end of day and I wanted more. While walking with a friend and her boys one day she told me she was going to a personal trainer. I had always been intrigued by people who went but also knew I wasn't one of those people. But why not? Was it the time, money or did I not think I was worth either. I think you get so used to going without that you disregard good things and say, "I don't need that." Well I came home that day & told my husband I was curious and interested.  He was supportive, he knew this was important to me. After 2 days of thought, I called "the trainer" and set up an appointment. From the get go I felt so comfortable and happy knowing for the first time in a long while I was doing something really good for myself. Something that would impact everyone in my family, in a good way of course. Well, I have been going for the past 3.5 months and I have never felt better. You don't realize how a good workout routine effects you in such a positive way until you start. Some things I have noticed, I feel less stressed, I have way more energy than ever in my 20's, I am more motivated & focused, I eat healthier & make better choices, I have better posture, gained muscle definition, lost that pesky baby weight and I am just happier in general, I feel lighter if that makes sense. It's the best thing I have done for myself. I am 42 and just realizing that I can't be my best self unless I take care of myself. I am not saying to all go out and hire a personal trainer but if you are like me and want more, then just get moving, go for a walk, join a gym, go to a class with a friend because guess what, you are worth it! And don't forget to treat yourself, maybe with some fresh flowers or a latte, go get your nails done, make time for yourself to be creative, take a bubble bath or maybe watch a movie, whatever it is, make some time to do what makes you happy, not tomorrow but today.
This FREE printable is for you, Happy Valentines Day everyone!!! Just right click and save.
Have a beautiful weekend!