5 Reasons I Love My New Woven Shades
Hi friends!  Are you ready to see a BIG change in my family room?!  I know we have been immersed in all of the beautiful holiday tours, so hopefully this post will be a nice change. I had this all photographed before my holiday tour so in case you are wondering:). There have been a few updates to this well used & loved  room recently, which has been so exciting to see unfold, today I am sharing the last piece of the puzzle, my new woven shades from 3 Day Blinds. These new wood shades makes the entire room feel completely different and are exactly what I had envisioned for my family room from the moment we bought our home.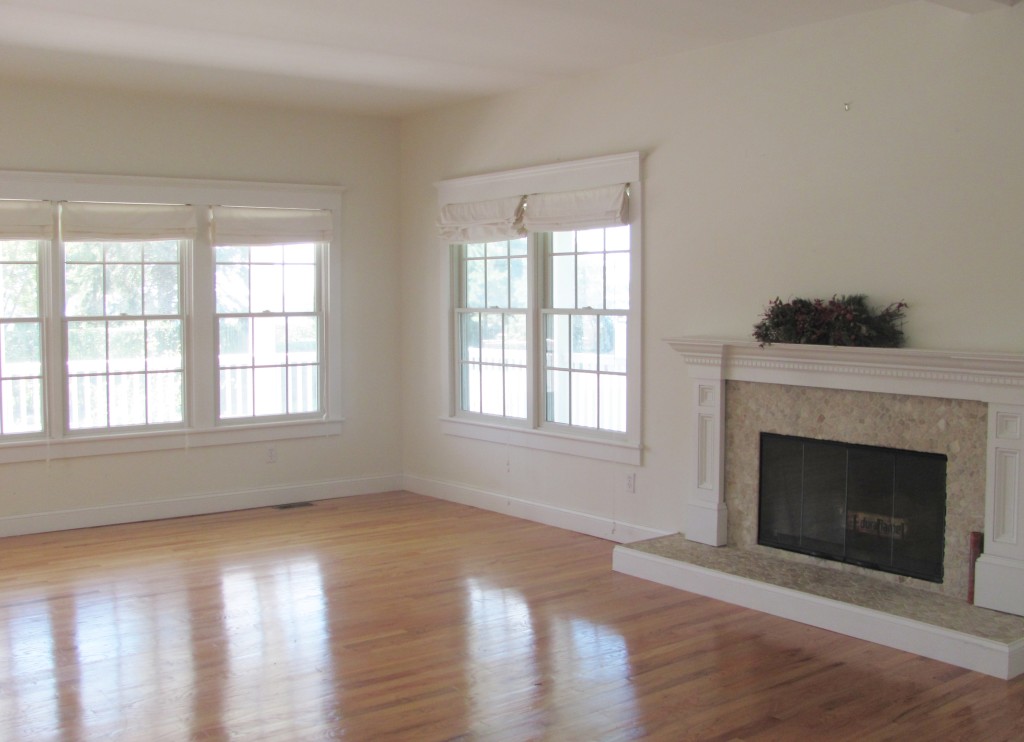 When we moved into our home all of the windows had cream slated shades, which I was so grateful to have since our home has 17 windows alone on the first floor and we are the corner house. At night it feels like we are in a fish bowl, so as soon as the sun goes down, so do the shades. From the moment we moved in I had a plan, many nights I spent awake sketching, plotting and planning but with a new mortgage and 2 little boys I knew my design dreams for this space would take some time. After 5 years I thought it was time for a change. What do you think?
I love my new shades from 3 Day Blinds and I am going to share exactly why….
We now have complete PRIVACY!!! Oh my gosh, you have no idea how good that feels!!! Before my shades were light in color and fabric, so there was minimal privacy, now when I close them you can't see anything from outside. Even though they are slated, they are a tight weave so you really can't see athing but maybe the smallest of slivers of light here and there. When my husband came home that first night, he said "wow, it feels like a movie theatre in here, I LOVE them!" yup, they passed his test too.
 They are called Woven Wood Shade In Camel and they are all an inside mount. The installer did an amazing job, they fit like a glove.
They keep the heat in.  This is a big one for us because we live across from the water and the winds are insane, plus with all of our windows, even though they are Andersons we still loose heat.
The natural texture is perfect. It completes my modern farmhouse look and I love the warmth it brings to the space. Aesthetically, the new woven shades bring in that organic layer I think it was missing.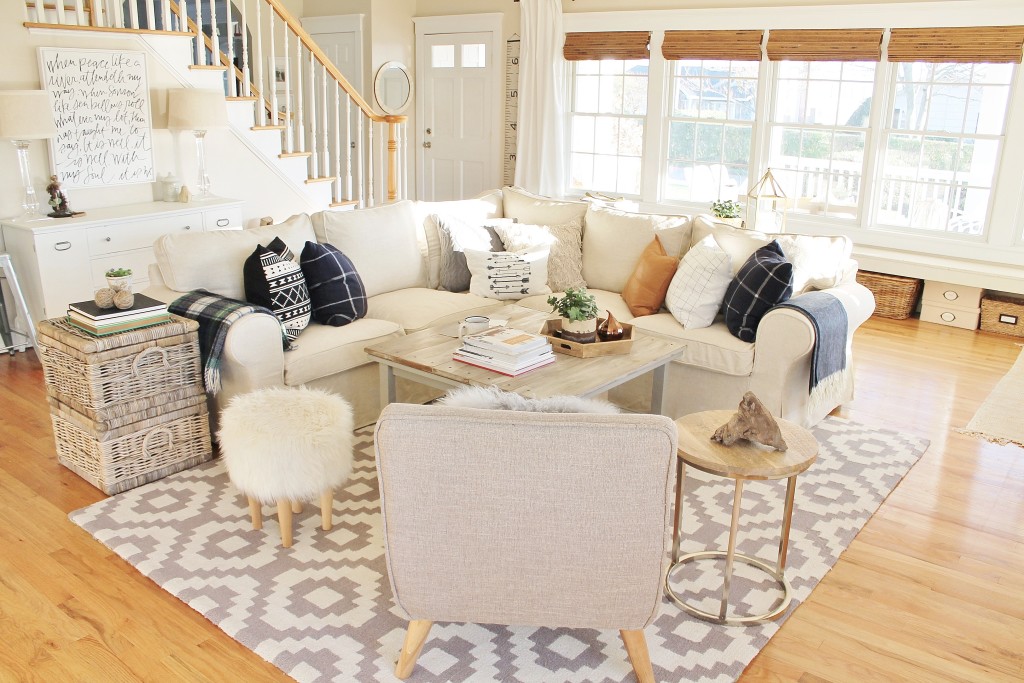 They are easy to use. Needing shades for functionality means you are using them at least 2x a day, so you want them to be user friendly. Well these are, I simply pull the string, no fluffing involved to make them look perfect. Before, once I pulled them up because they were fabric I would have to pull and push the fabric to make them look right. Just be sure to install cord cleat, especially if you have little ones.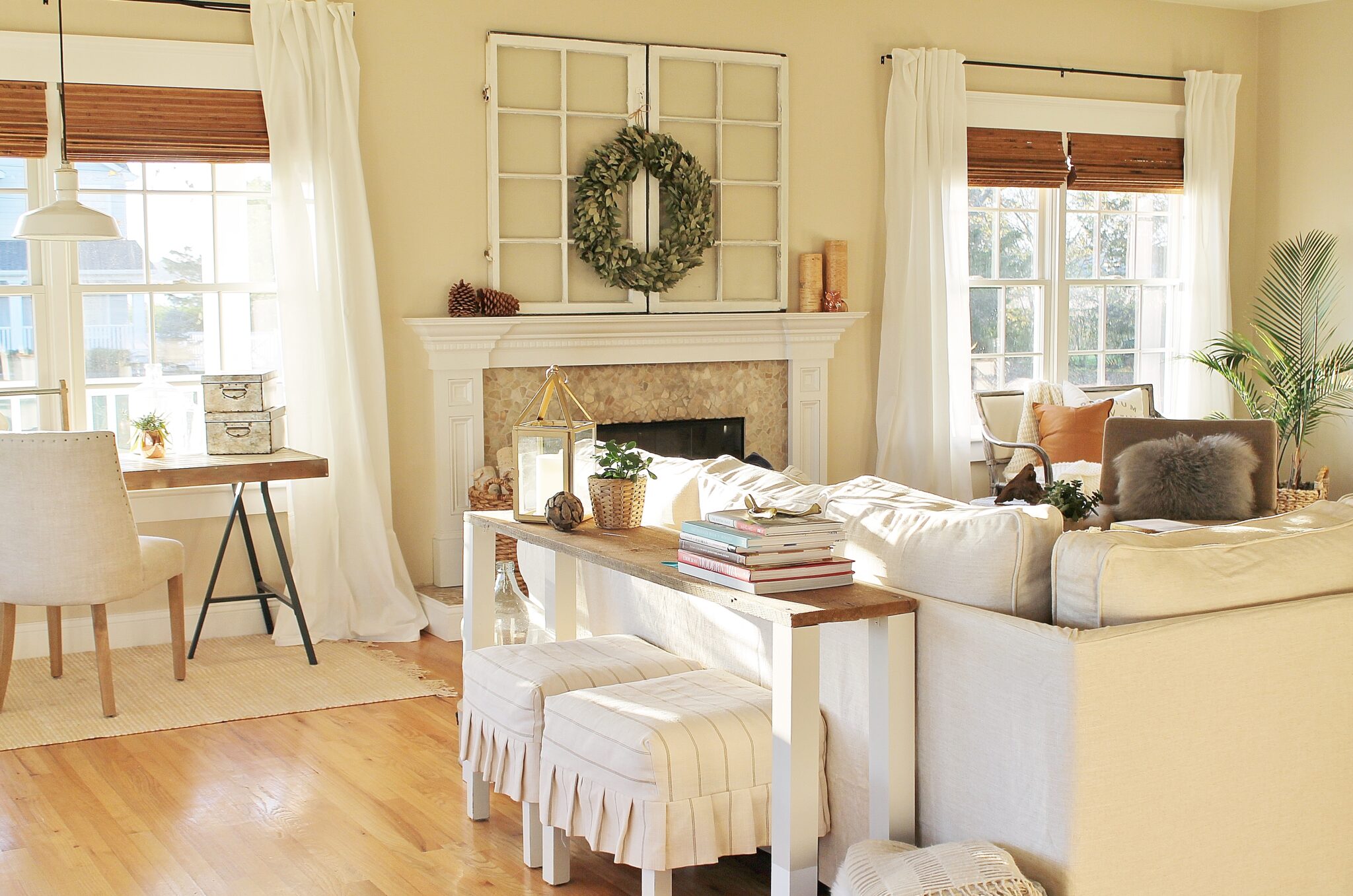 Amazing customer service!!! 3 Day Blinds was amazing to work with, I didn't even need to leave my house. They came to my home for the initial consult with so many beautiful choices and after finally selecting the perfect one they set up a measure and that same person installed them, so EASY!! Any questions I had along the way, my personal consultant Kara was there to help.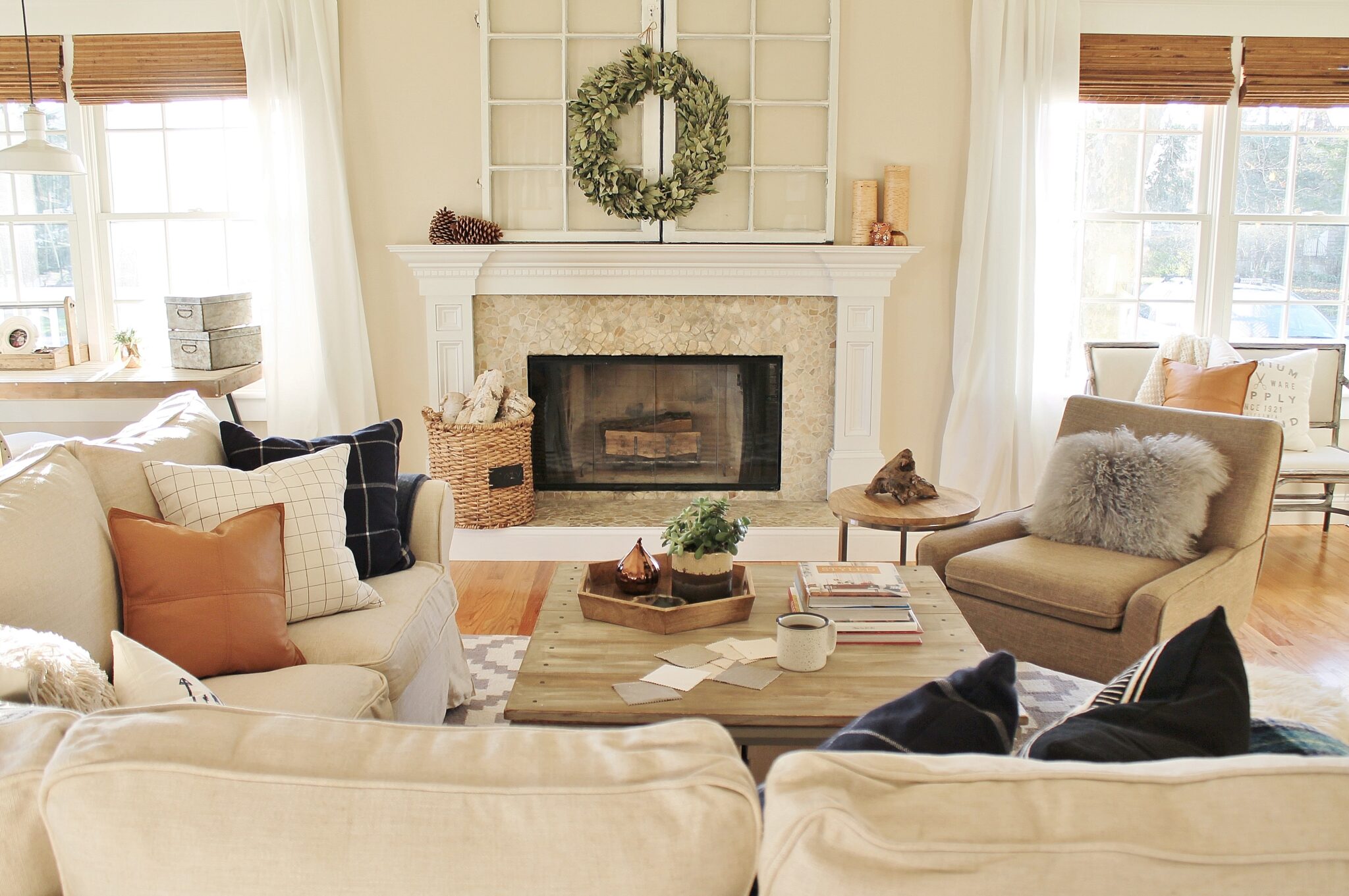 I am so excited to be able to extend a 22% off coupon offer to 3 Day Blinds until 12/31, use code XFRX .
Click HERE to begin the process of setting up your very own consult or call 1-855-900-3329 to speak with someone live.
This offer must be presented at the time of purchase. Offer valid on 3 Day Blinds brand products only. Minimum purchase of $1,000 required. Offer excludes Special Orders, installation, sales tax, shipping and handling. Not valid on previous purchase or with any other offer or discount.
*****************
This is a sponsored post by 3 Day Blinds, I was given product for this post. All opinions are my own.
Have the best week & enjoy time with your loved ones,