I love flowers, smelling them, growing them, looking at them but most of all I like wearing them.
Especially in the summer, throw on a cute little dress and a simple flower accessory and you're ready to go.
I thought I would share my new muslin flower necklaces and some other designs that I adore this season.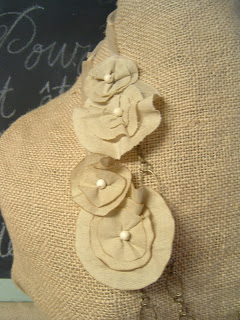 I love brooches of any kind so I thought why not combine them with some different textures. Necklace by
City Farmhouse
.
The way the colors and textures play off
each other
is stunning.
Just delightful, these blossoms are by
Pneumo
.
This beautiful simple sage necklace is by
Mia Beads
.