A Video From The Heart + Why I Became A Creator
I often wonder if I didn't have the amazing + supportive parents I did if I would still be the creator I am today? I do know that the yearning to create was there from the very beginning. But along the way, at anytime they could have dissuaded me. Instead they encouraged me, gave me the tools I needed to grow and never once made me feel less than.
This video is from the heart. It is a story about a young girl who saw beauty in things that seamed ordinary to others and how her circumstances molded her into the creator she would become. And how sometimes, less than ideal circumstances give you the courage to see things outside the box.
Thank you all for the wonderful messages and comments on social media! They meant so much to me! In case you missed it, my shop, City Farmhouse and Co. is officially open for business!!!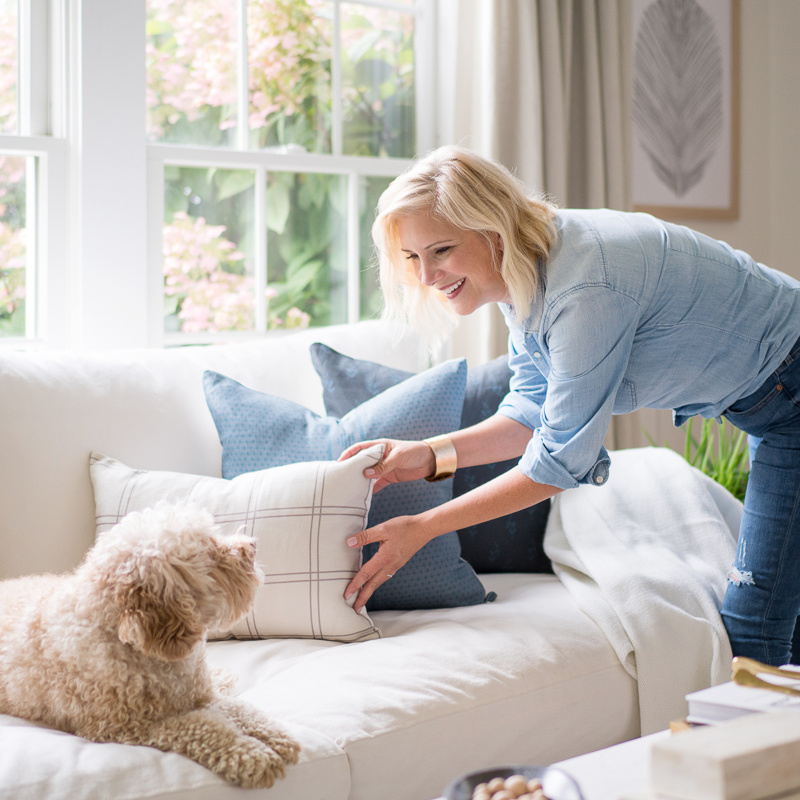 I have 2 collections…
The California Collection has a natural, organic color palette highlighted with rich textures and a pops of indigo.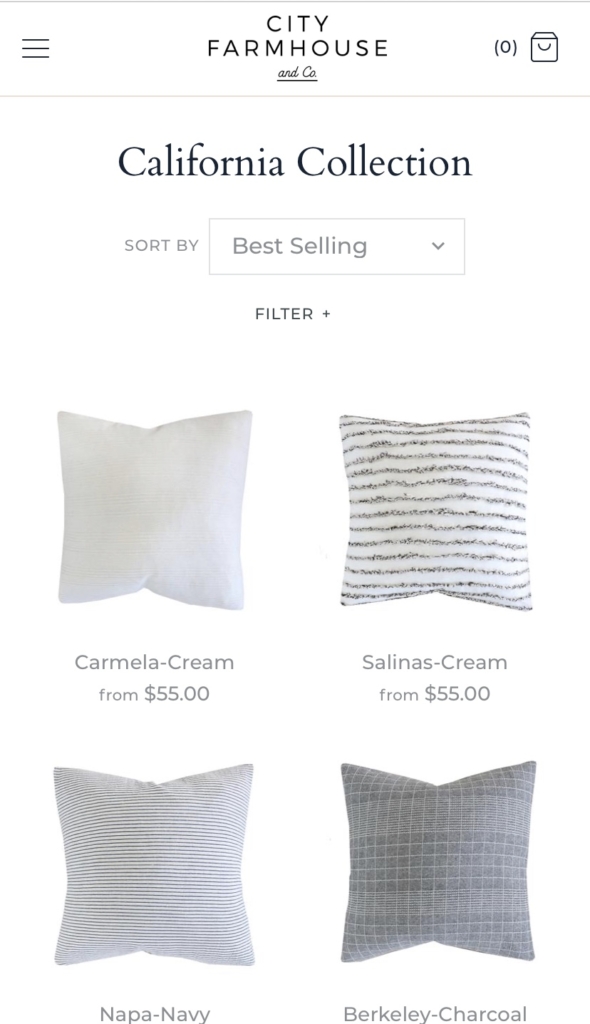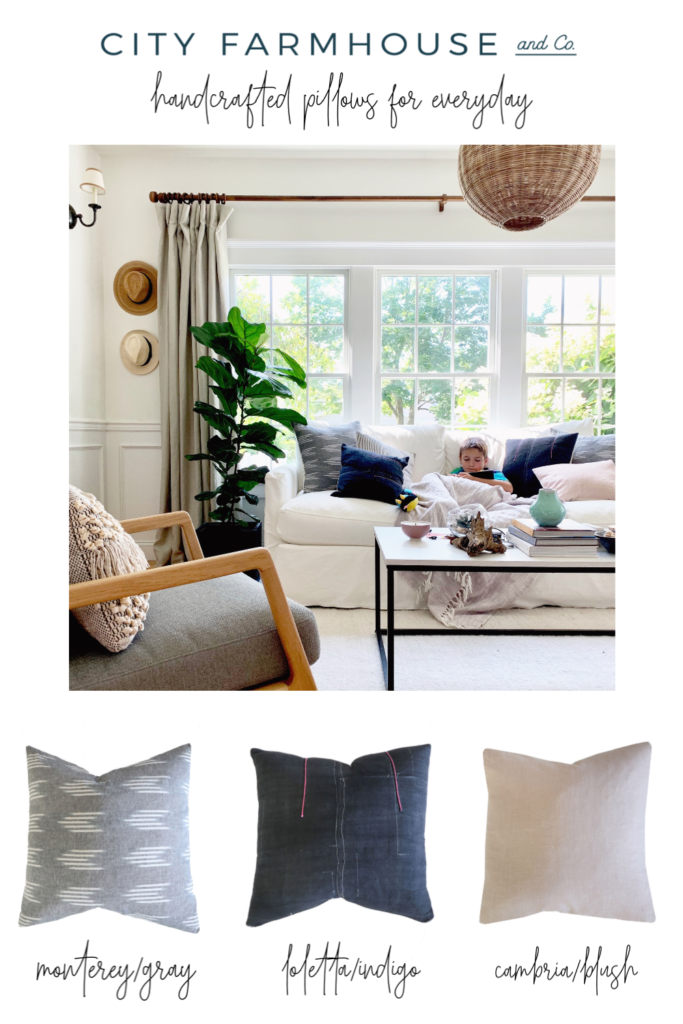 This is a styled shot of my den with the included pillow covers, Monterey, Loletta + Cambria.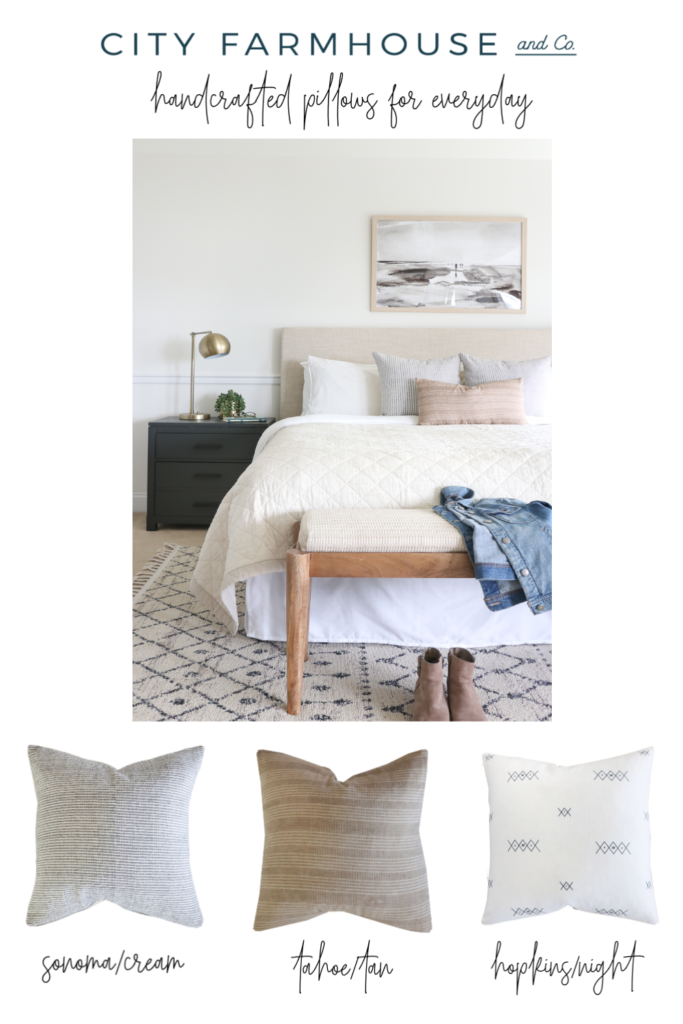 These look incredible on the bed as well. Those are 2- 20″  Sonoma with a Tahoe in 14 x 24″ lumbar.
The Montauk Collection has a earthy coastal vibe. All made with 100% linen and eco sourced and printed.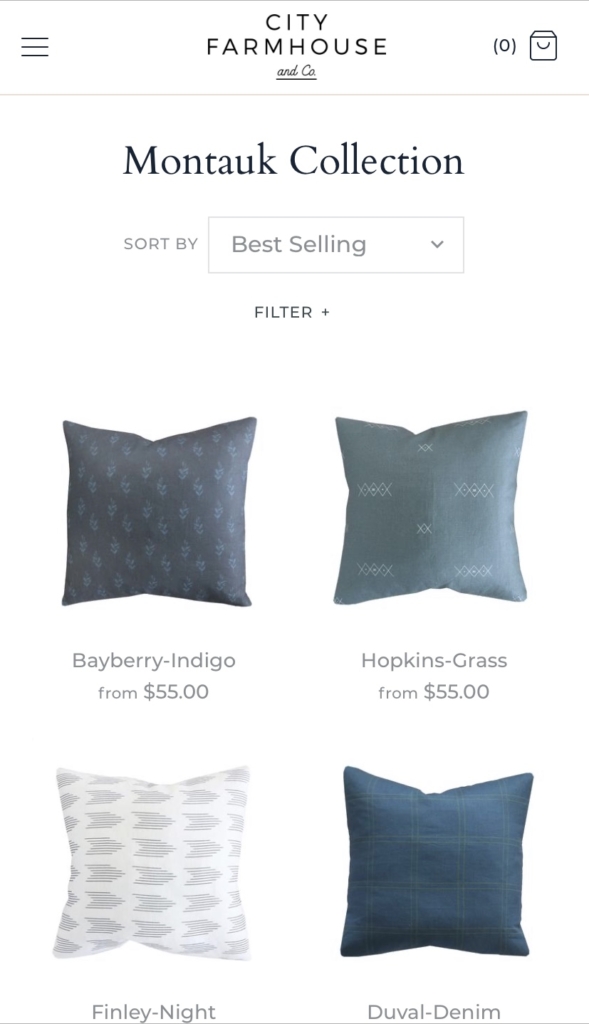 This a a great combo with a neutral large plaid, a medium arrow print and a fun diamond print.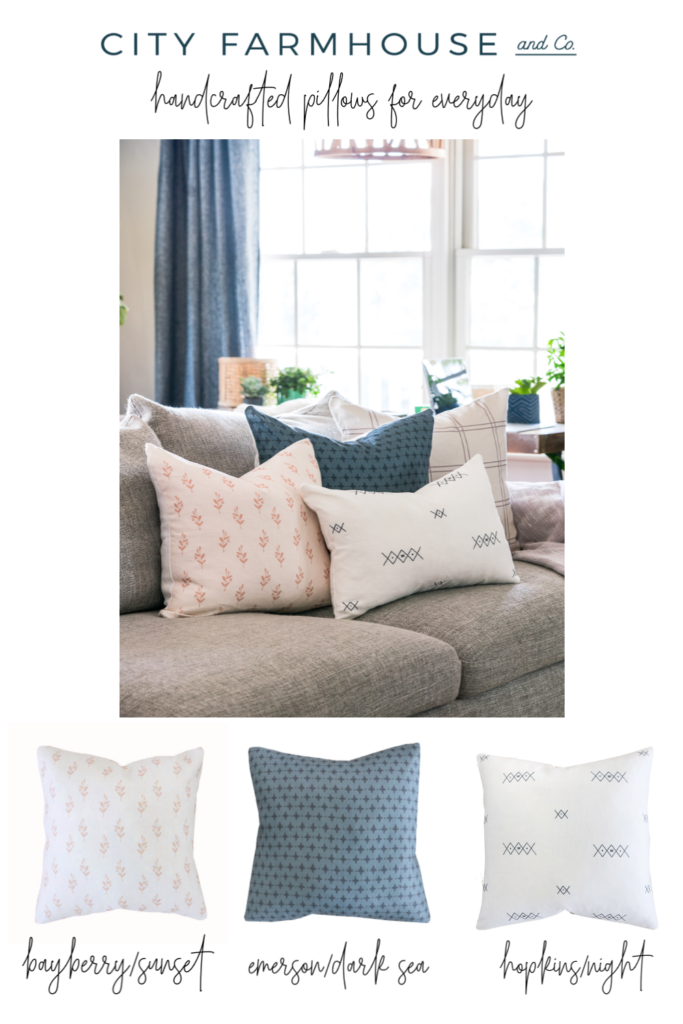 This combo also uses the large greige plaid but also features Bayberry, Emerson and Hopkins.
Yesterday a reader asked if she could mix and match collections. My answer is YES!!! As we approach the holiday season I will show you more ways to highlight your home with these collections!
Have a happy day!