These are a few of my favorite things…..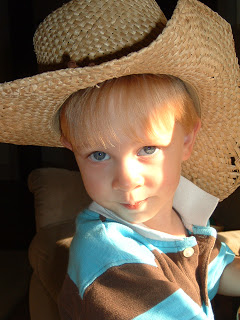 My little Colorado Cowboy.
"Family", these flowers were cut on July 3, maybe it is a symbol of the strenth of it's message.
The beach, the smell of salt water in the air, the sounds of sailboat masts clanking in the wind, the sound of the waves hitting the shore . It is a place that feels like home.