I Made it to Newsday, My Dad Would Be Proud
No matter how old we are, we still want the approval of our parents. When we have exciting news to share, often, they are the first ones we want to share it with. At least, that's the case for me.
I've been very lucky with this blog of mine, which began as a creative outlet twelve years ago while I was raising my boys. I've been featured in BHG, This Old House, Cottage, and Bungalows, to name a few. It was hard not to think of my mom on publication day because she nurtured my creativity more than anyone else, especially in my early years. I knew she'd be tickled by it. But my dad made up for it in spades. He was such a humble man, yet he kept those magazines stacked in order on his coffee table and proudly showcased my accomplishments to anyone who would listen.
If you've been following my blog for a while, then you know that when he passed a few years back, I lost my best friend. We were close, to say the least. My dad had his daily routine, and often when the boys were at school, I'd join him. It was breakfast, newspaper, coffee, scratch-offs, and news. He also had a very full friend group that usually filled the afternoon and evenings.
I can't tell you how many times I would walk into his house (my former childhood home) and see him sipping his coffee while he read the Newsday. If you are from Long Island, then you know all about it. But if you don't, it serves as the printed news outlet for the 7.5 million of us who live here. I know that's a lot of people on one island.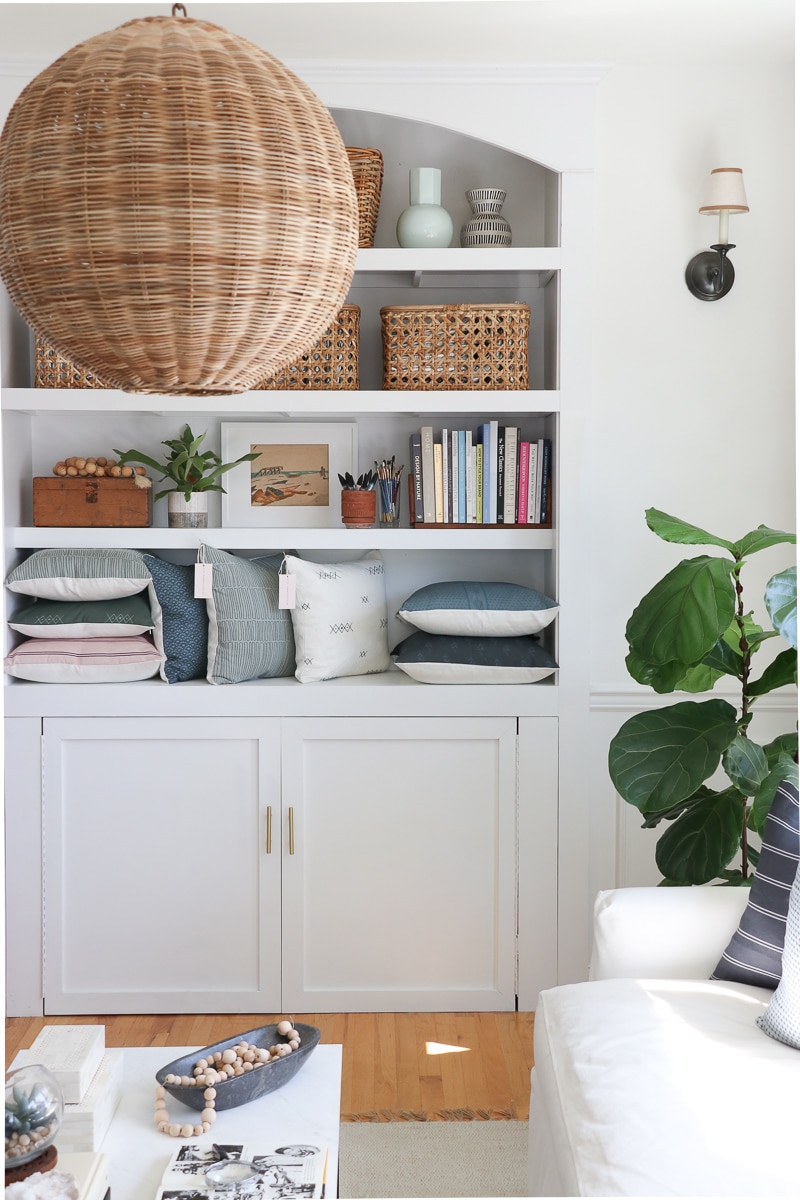 So when I was first contacted by Newsday for an article about multi-use rooms, I immediately thought of my dad. You see, out of all the publications I've been in, I would venture to guess, this one would mean the most.
You can read more of the Newsday article or just read the screenshots below.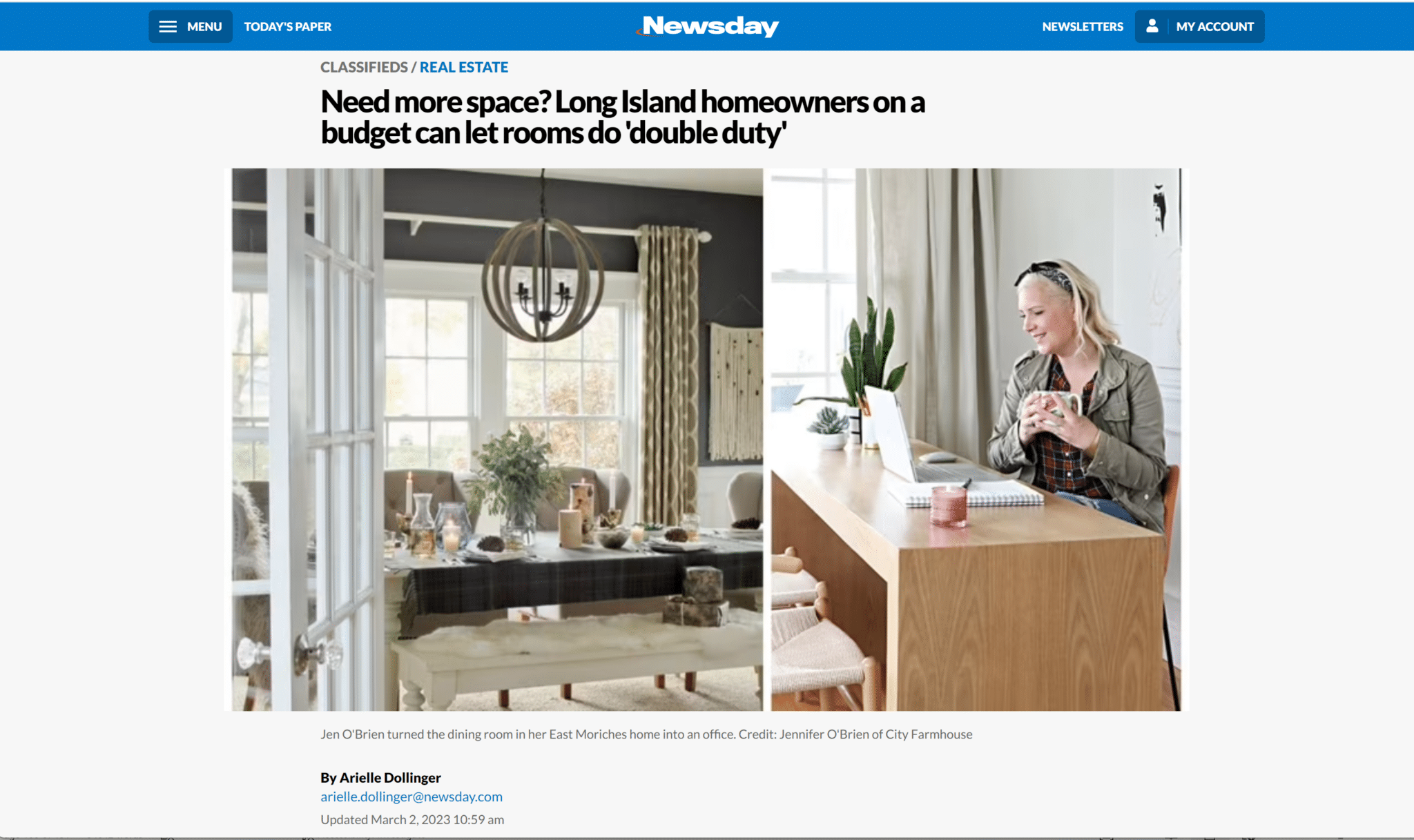 The feature is about how I turned my dining room into an office/studio/den. It came at a time when we really needed one more room. Because we're so close to the water, we knew the basement could only serve as storage. That's when I couldn't justify keeping it as a dining room when we only used it 2-3 times a year.
You can read more about the makeover here.
It's so easy to get caught up in what your house isn't, especially when you're on social media. Making your home work for you is such a valuable investment.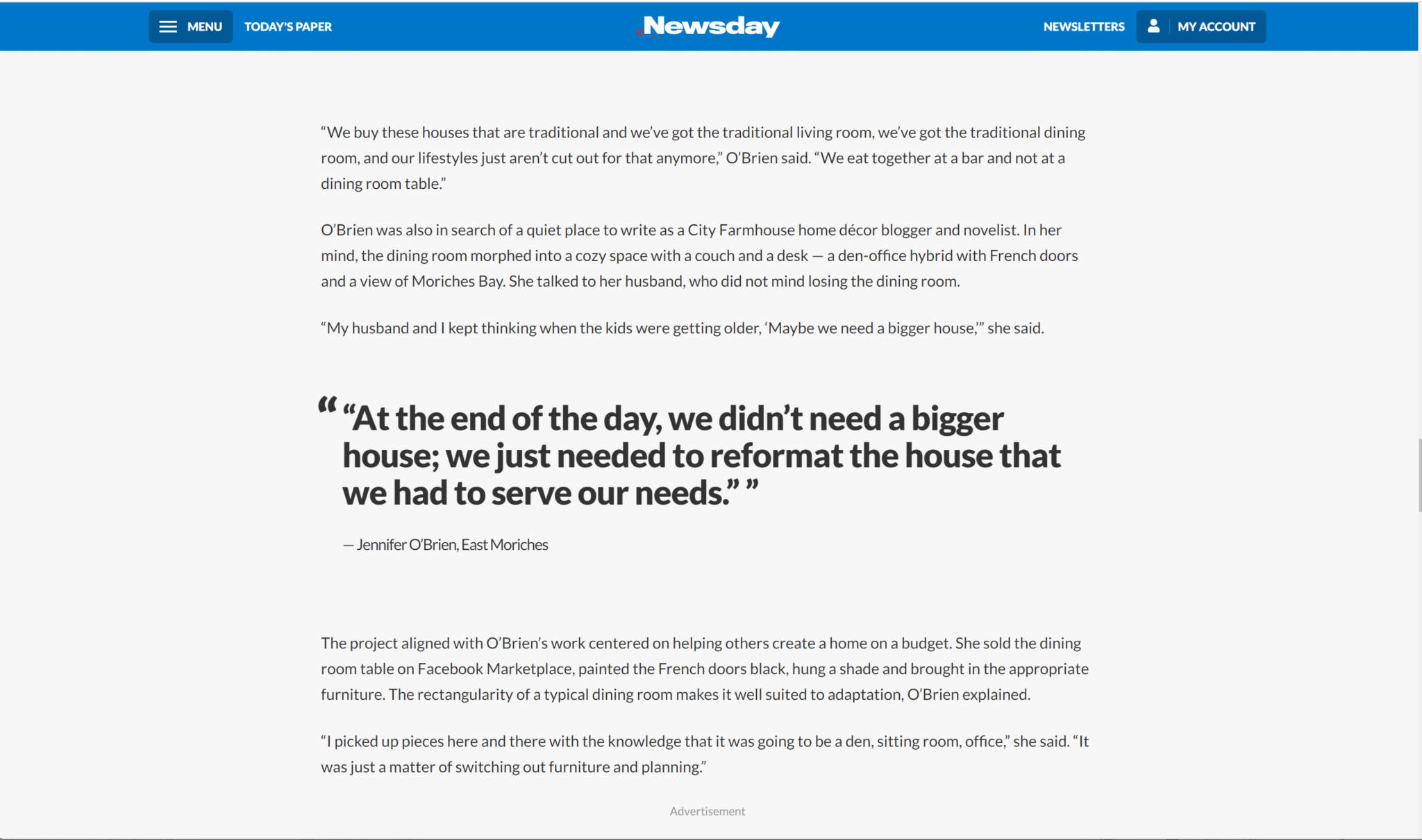 This is the before of the dining room when we first moved in.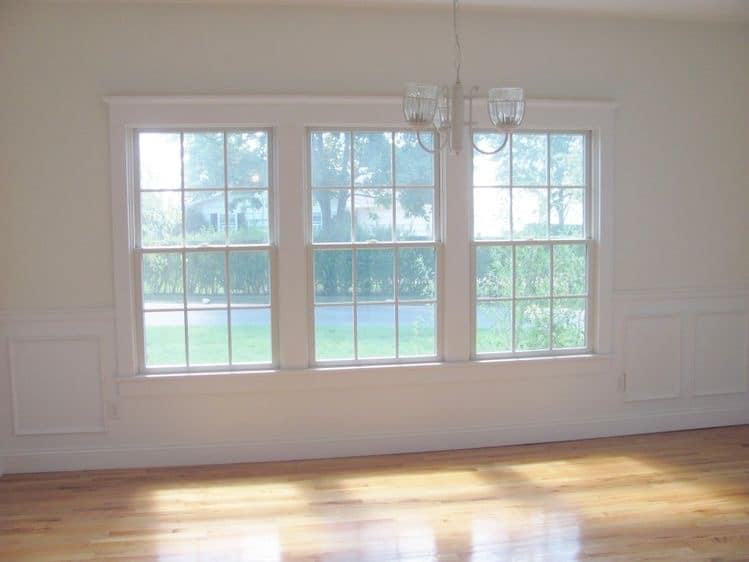 This is when it was a dining room.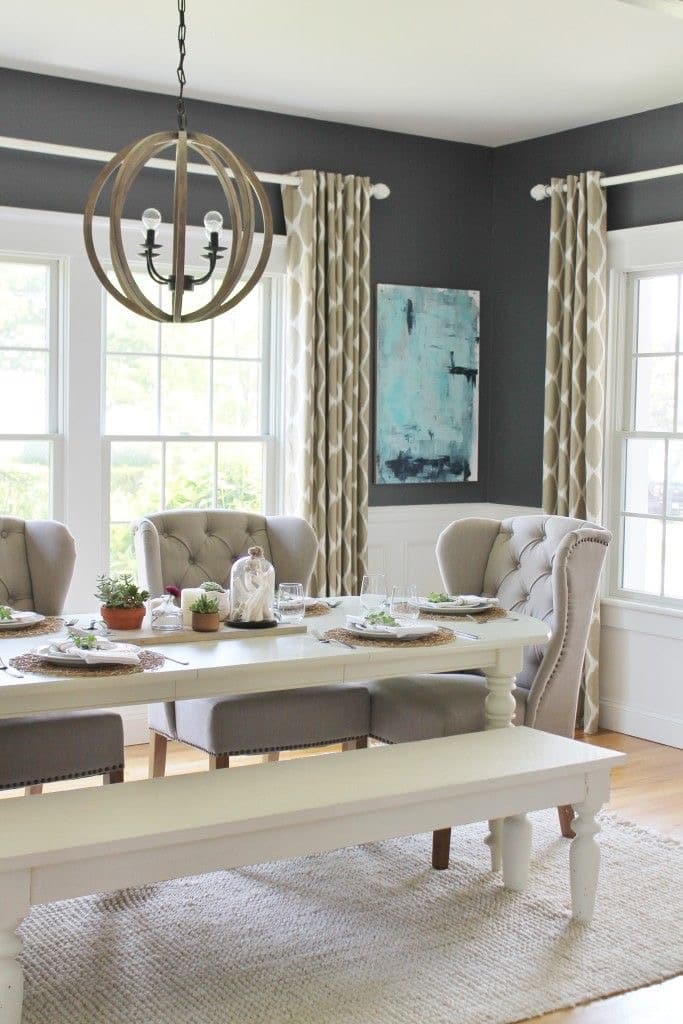 And as a studio/office/den.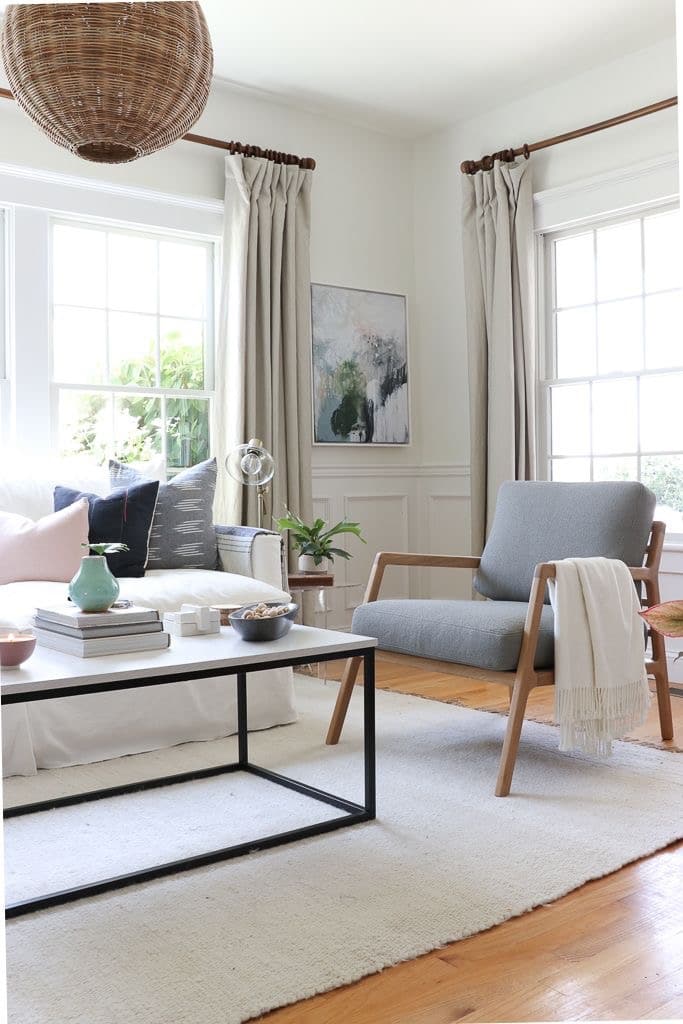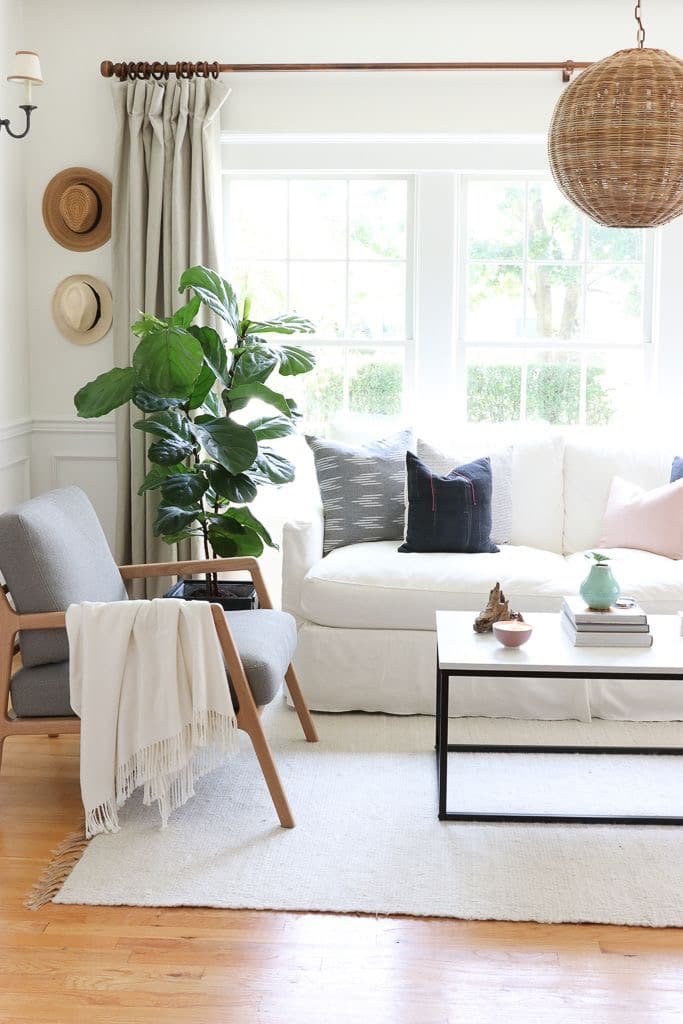 The built-ins have had many looks over the years, but this is my favorite below.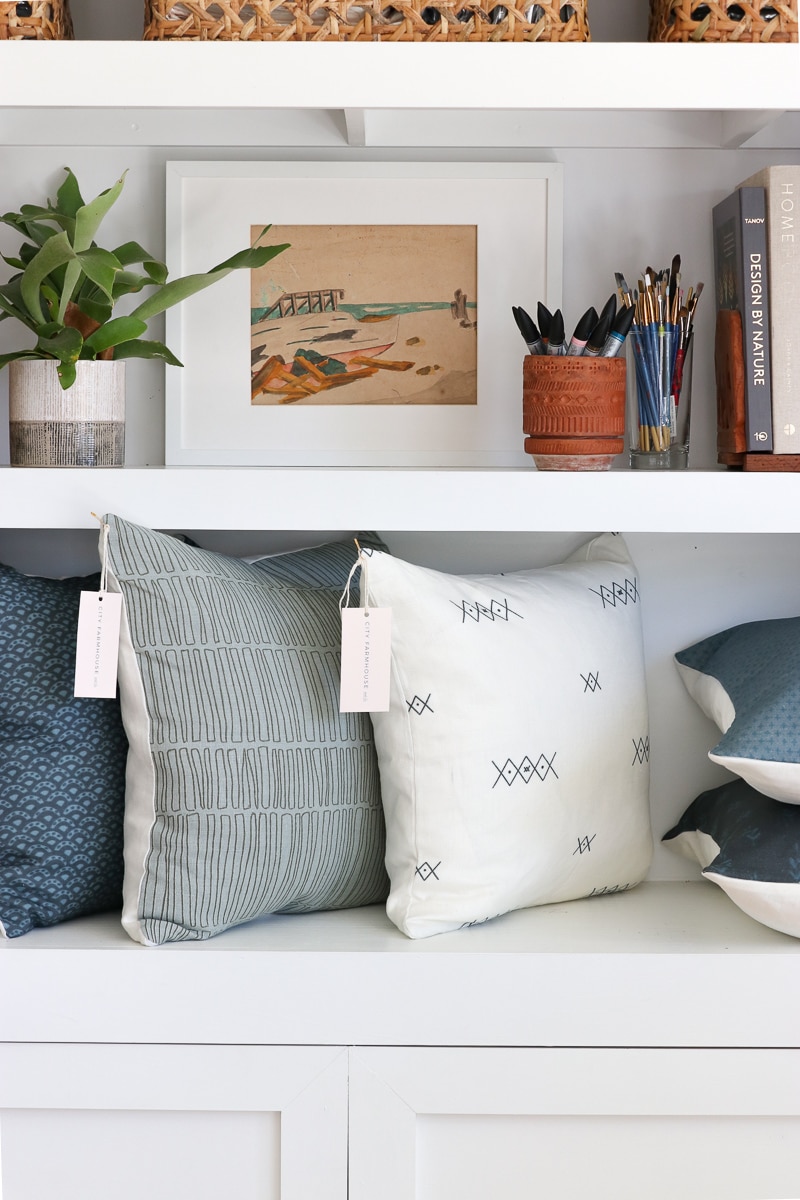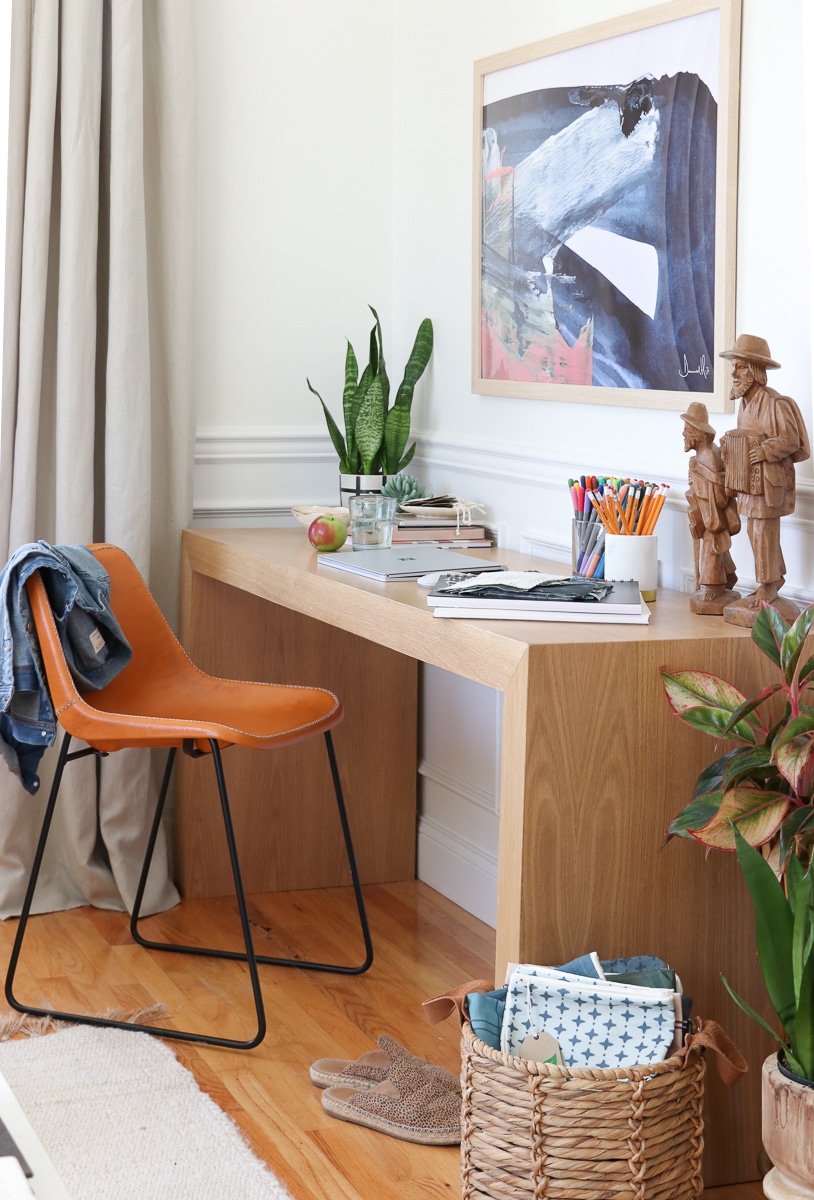 Have a happy day, friend. Thanks for taking the time to stop by.