Holiday Home Favorites That I Would Buy Again
Every year I splurge on a few holiday decor items and add them to my catalog of Christmas accessories. Over the last ten-plus years, my collection has grown extensively, and every year the basement corner seems to expand with totes and black bags. Some might ask, "don't you have enough?" The answer is yes, but I find tremendous joy in decorating my home this time of year, and it always makes me feel closer to my mother, who is no longer here.
In the holiday spirit and because I have received so many questions, I thought I'd devote a post to my holiday home favorites that I would buy again.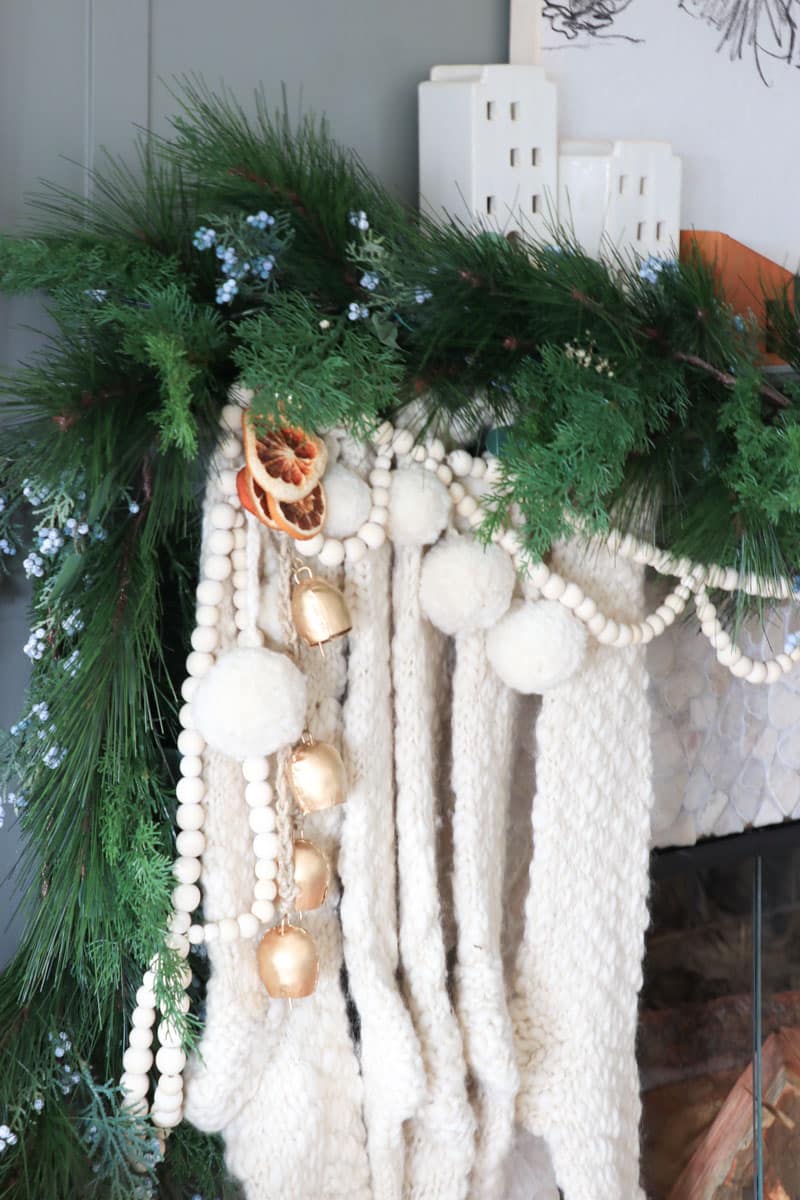 Brass bells seem to be the hot accessory this holiday season. I bought a few pairs to see which I liked best. Honesty, I love them all. These on the mantel are Brass Bells Chimes from Amazon. They are gorgeous! And they arrived fast but check the dates. The cozy cream knit stockings are perfectly paired with the looped wood beaded garland.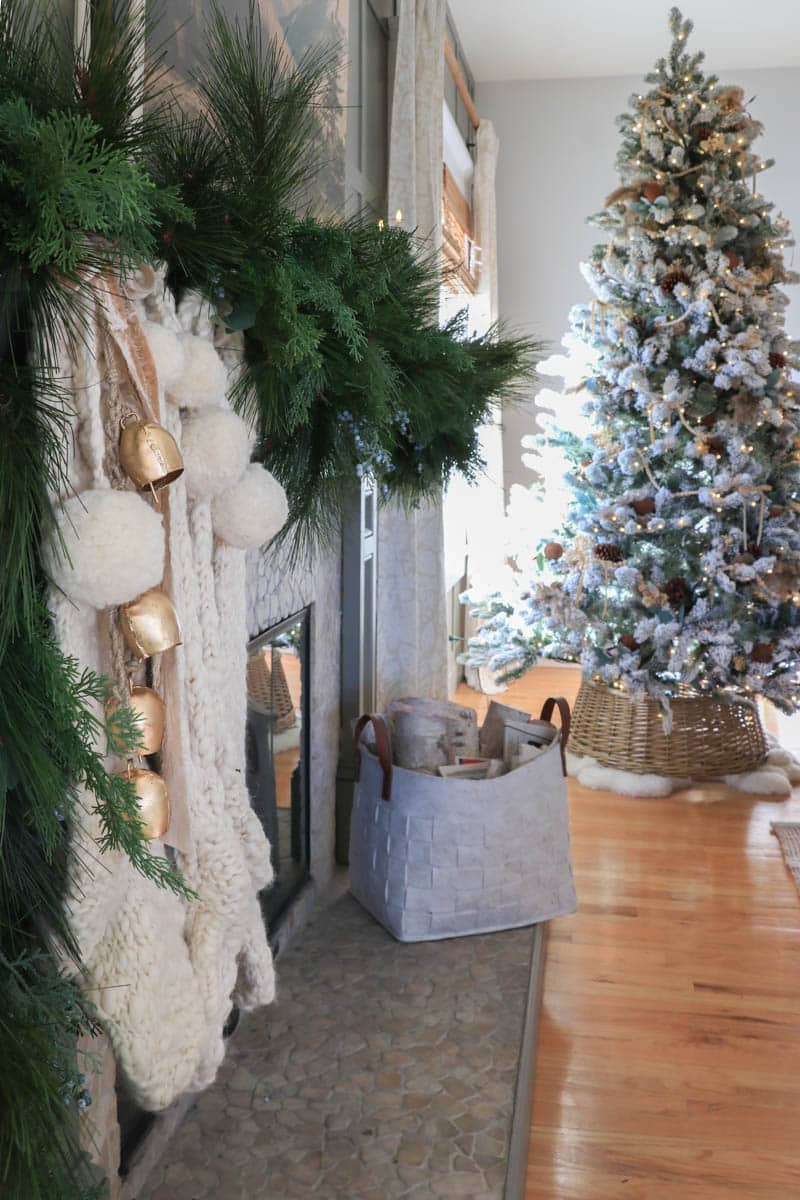 The pine garland is from Target, and I doubled it so it looks thicker.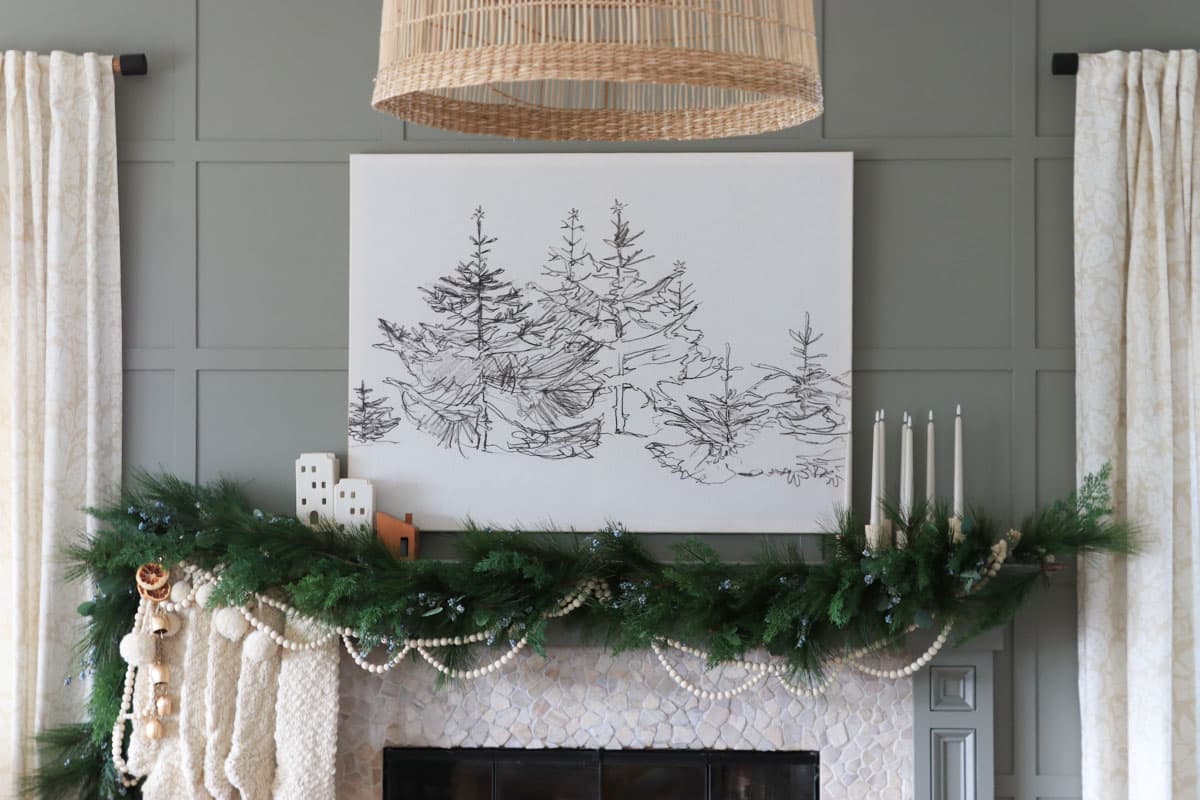 The art is from North Prints on Etsy. It's called Christmas Art Sketch. I downloaded and had it made into a canvas at canvasdiscount.com. You can use code CITYFARMHOUSE10 for 10% off your next purchase. The unique Christmas village is from West Elm. I love that it adds a simple touch and balances the mantel.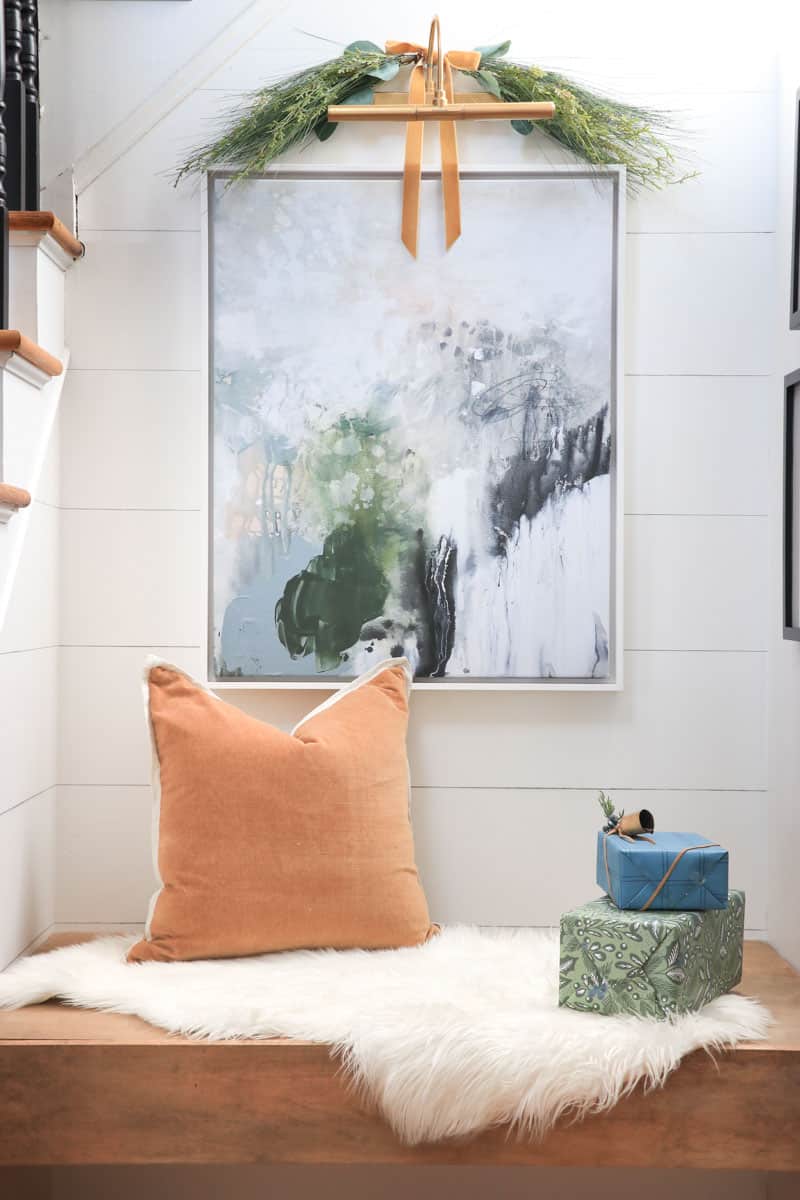 The art is called Daughter, which is so fitting. The art light and simple velvet pillow make this little spot come to life.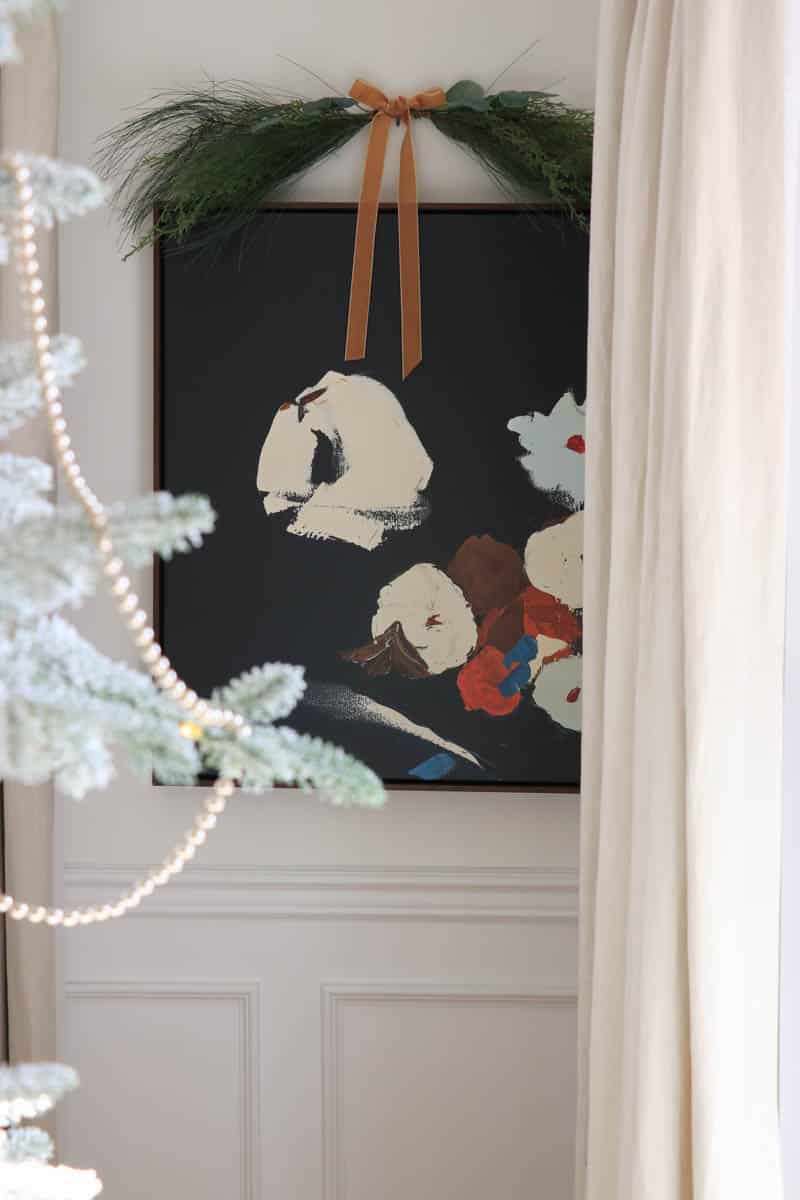 Who doesn't like a great buy on ribbon? We all know it can be expensive. This is the BEST ONE!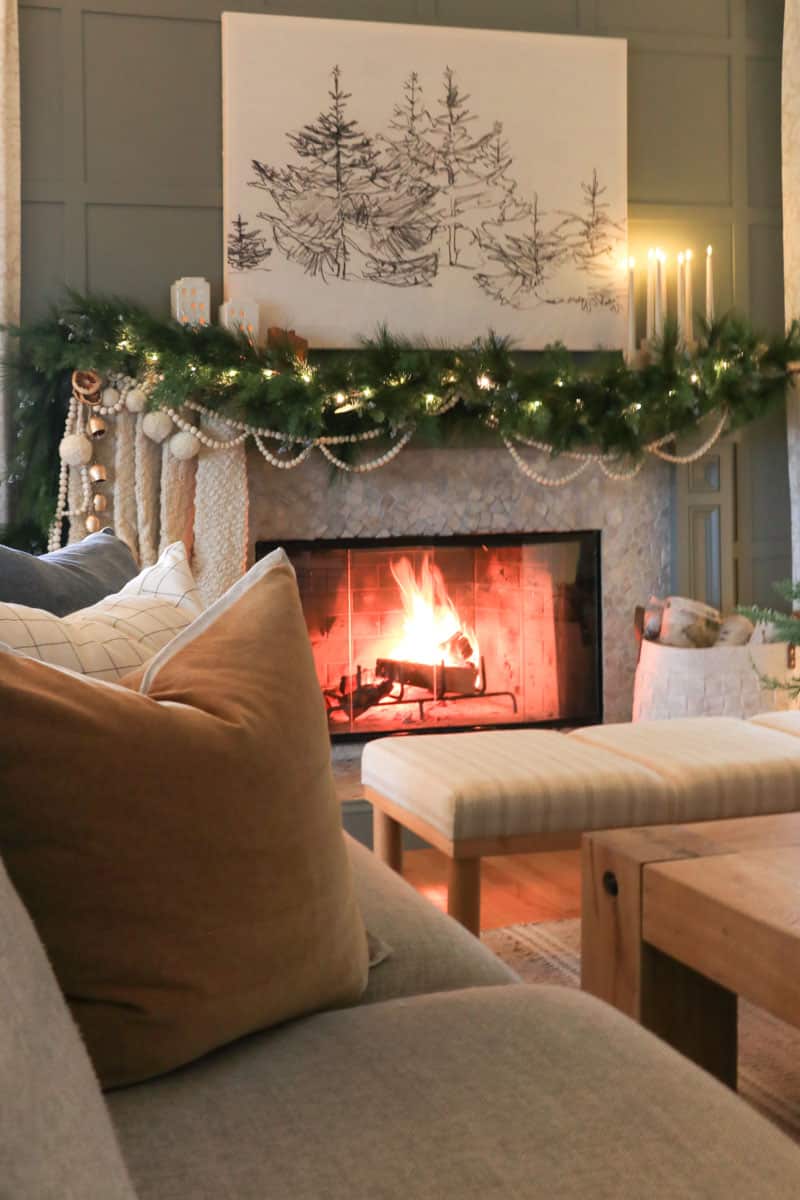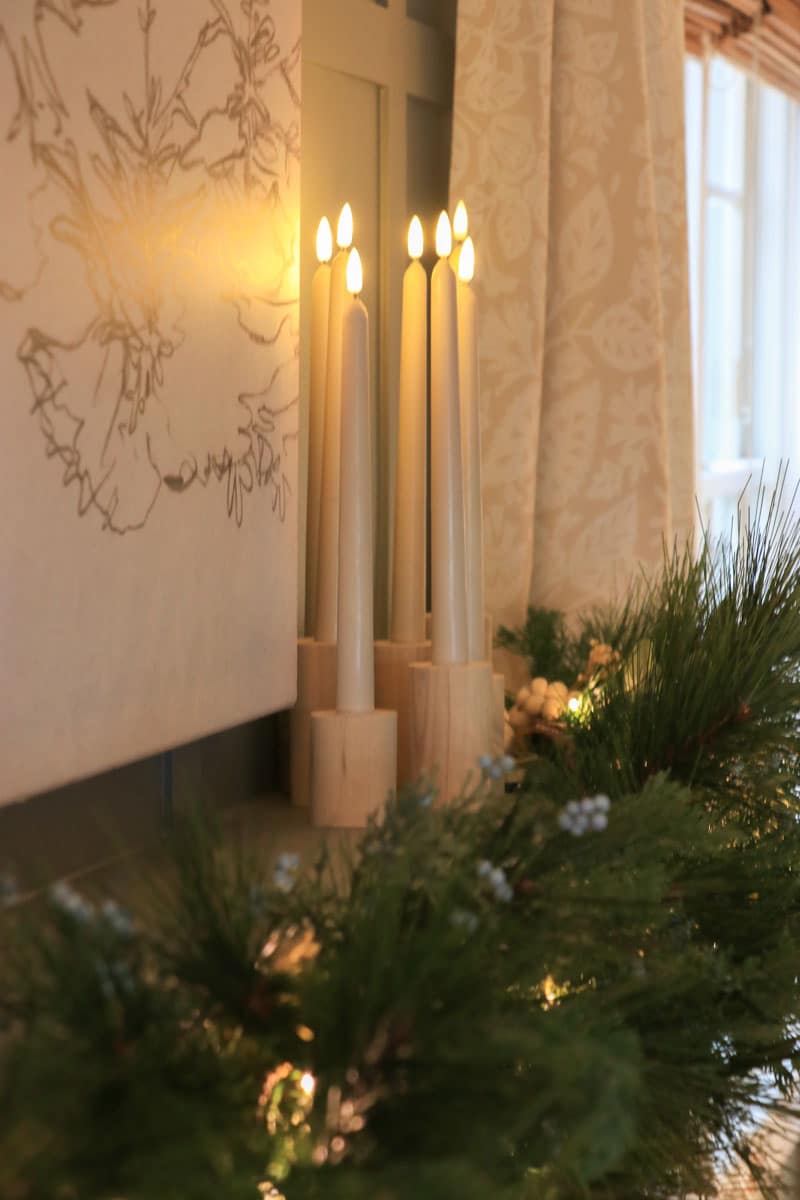 These LED Candles are the absolute best as well. I have bought a few, and these are not orange when they are on, which is a win-win!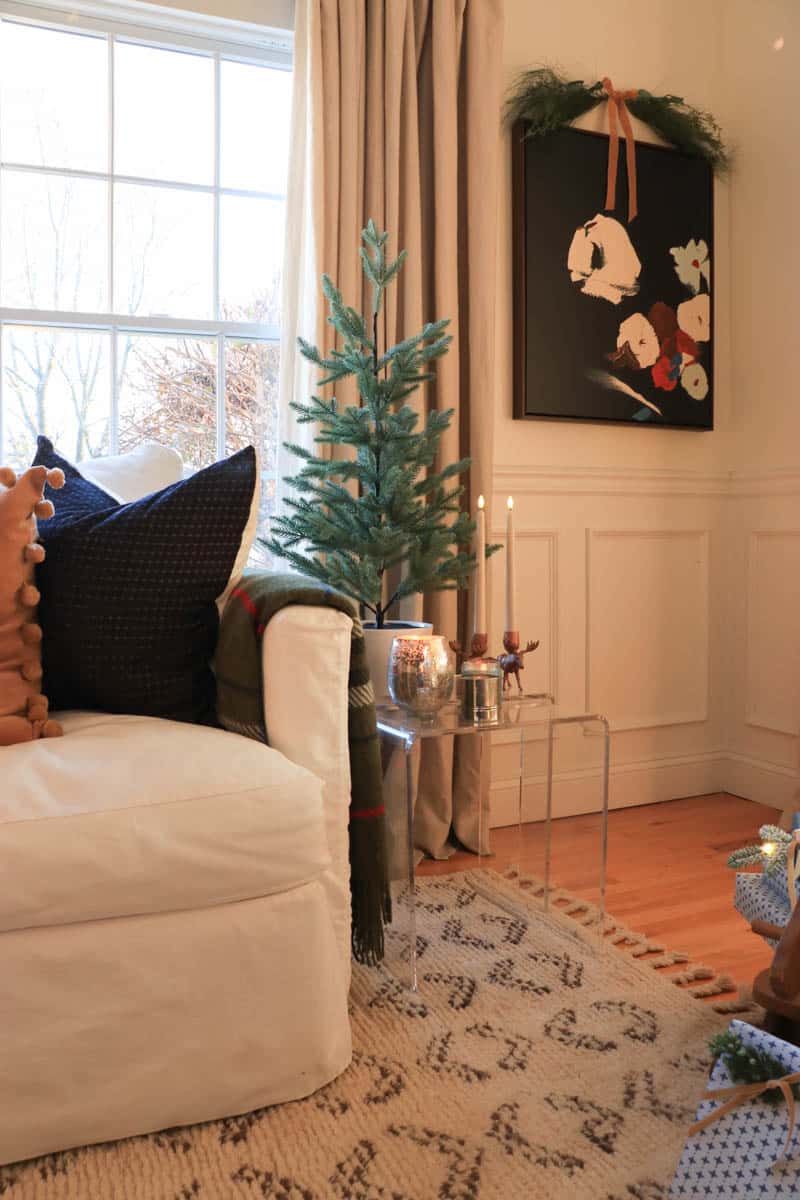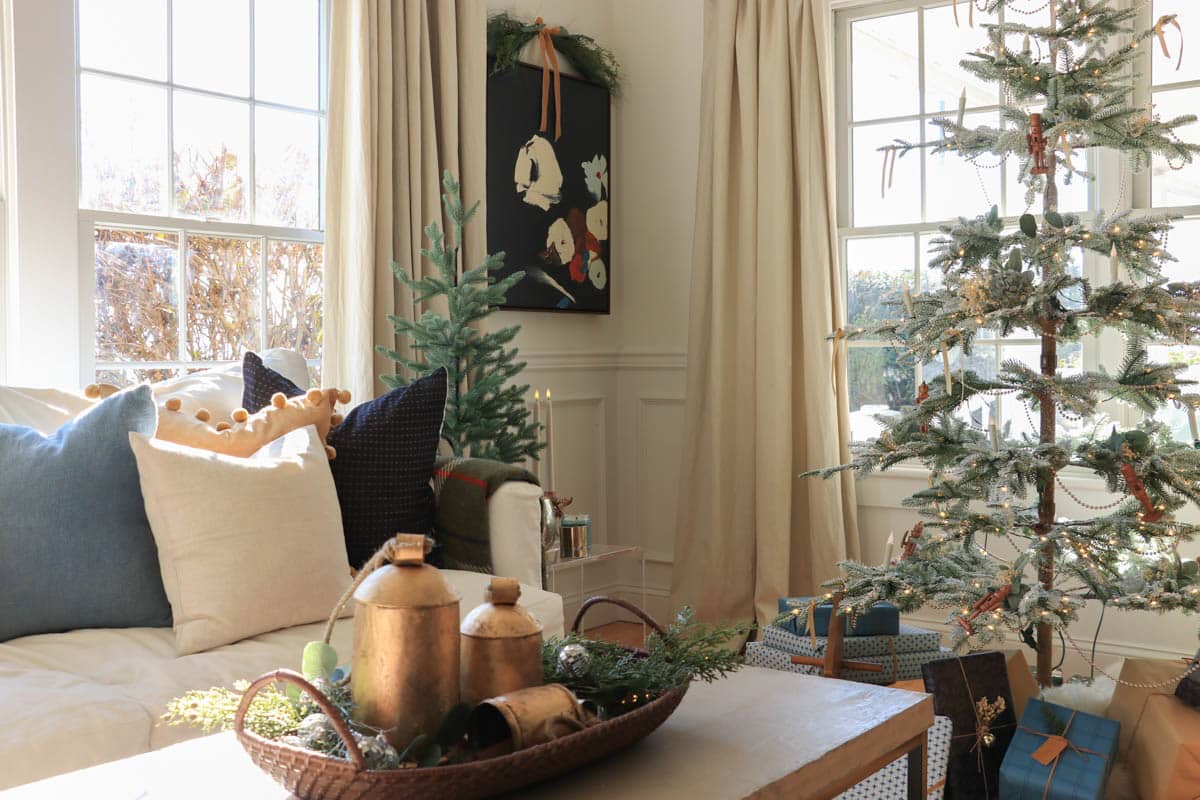 When these brass bells arrived, I was shocked by how large they were until I found them the perfect place.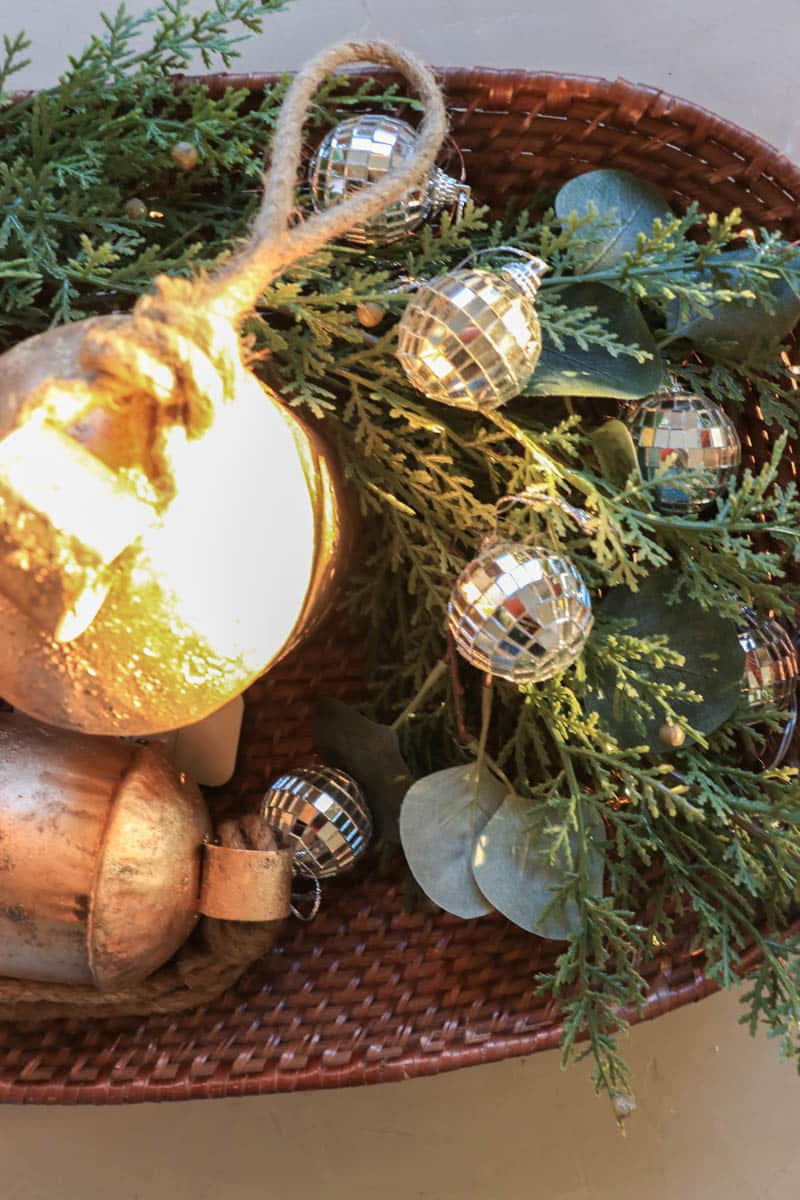 Who doesn't like disco balls? They make everything sparkle when the sun streams in.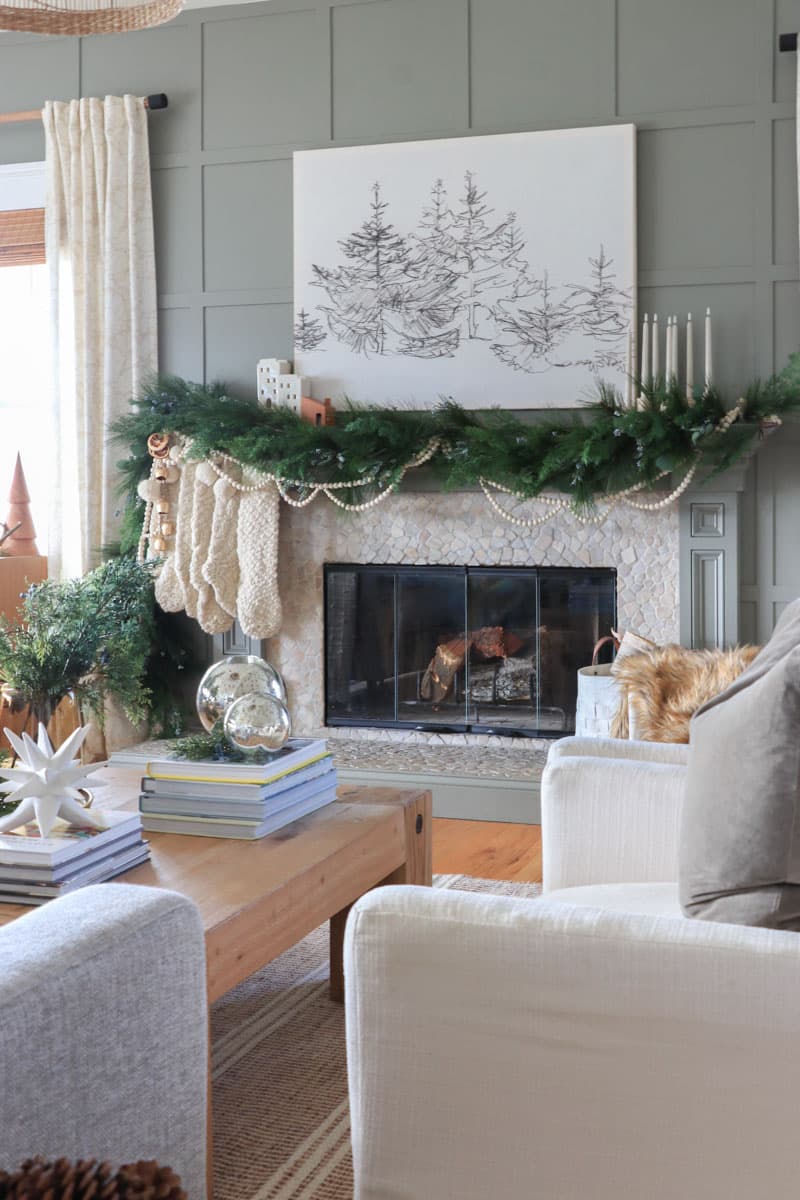 Lastly, my FAV of all FAVS are these mercury globes from West Elm. They are worth every penny!
This post contains affiliate links.
You can SHOP my HOLIDAY HOUSE and Amazon Store for a FULL guide.
Happy day friend!