15 Livable Home Trends For 2017
If you are familiar with my blog then you know I move slowly with trends. Trends are meant to give you an idea of what to look for, a forecast of what you will find online, in your favorite stores and magazines in the next year or so. I have been blogging for almost 5 years and in that time I have seen such highs and lows with trends. And if I am being honest, there were many times I thought, "thank goodness I stayed away from that one!" But more times than not I did jump on board, case in point, chevron! It can be hard to navigate through trends, my advice…go slow, think it through, trust your gut, do not impulse buy and make small commitments unless you absolutely love it and know it speaks to your style.
I have some good news, this year most of the home trends are easy to love and livable. Here are 15 that I found that could fit seamlessly with my style and many of yours.
1.Deep blues are (still) in, phew! Blues are classic, I don't think they are going anywhere anytime soon.
via
2. Nooks and little hideaways in your home. This year the idea of the open floor plan will be tested, people want an escape from the all-purpose, common areas.
3. Acrylic décor is hot this year. I have secretly loved acrylic for a while, it is reflective, gives fluidity, especially in a small space and adds an unexpected texture.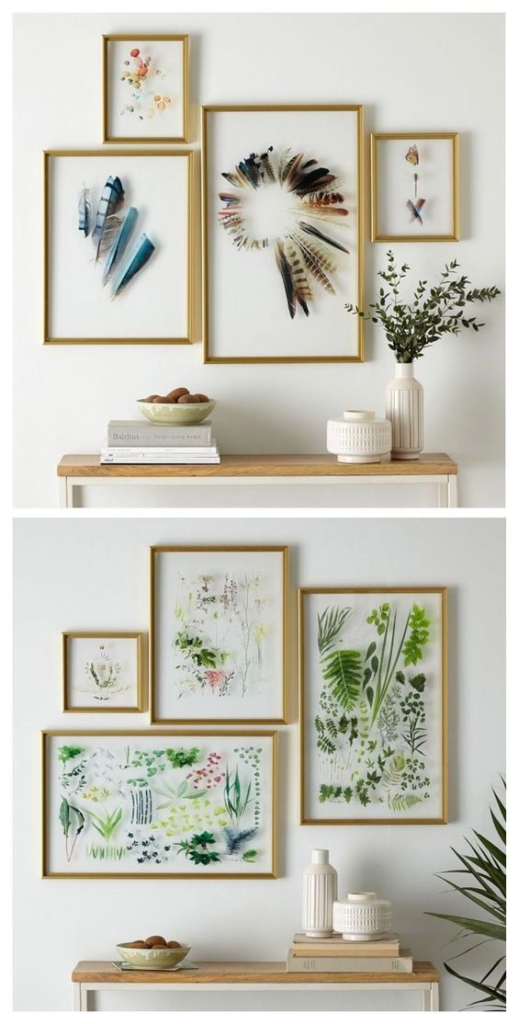 4. Texture, texture, texture! This is also a timeless trend but this year you are seeing it through earthy and organic materials. We will be seeing a rawness especially when it comes to whites and creams, the more imperfect it is, the more beautiful it becomes.
5. Hygee, pronounced heu-gah, is a Danish philosophy for enjoying life's simple pleasures. It is focused on warmth, layers, coziness and togetherness.
6. Cork is back! Walls, floors, lighting, accessories you name it, it will be all over this year. This highly sustainable material has a natural sensibility that is very versatile when it comes to design. Be on the look out.
via
7. Murals! I love this idea, it is a cool way to may a big impression, especially within a relaxed & creative style.
8. Cerused wood has mad a comeback. It was a trend we saw introduced last year and is also in for 2017. It is a treatment on wood such as oak where you highlight the grain, it is basically a lime wash.
9. Green with envy! Greenery is Pantone's color of the year so we will be seeing shades of green everywhere this year.
10. Black & white photography front and center. Think big and bold or soft and subtle, artistic expression will be key.
via
11. Terra cotta is also back. The earthy quality and hues along with the casual feel make this a trend that I predict will be here for a while.
12. Upholstered headboards are actually a trend, huh. I guess I got on this one a little early, yay me;)! Oh and nail head trim too!
13. Farmhouse style is still in and will be big for this year but in a more minimalistic way. Think less is more with modern elements and lots of texture.
via
14. Speaking of farmhouse, subway tile is here to stay for a while. Again, this is a classic, we may see different interpretations this year but honestly I am still a sucker for white.
15. Lets talk plants. I have read a few articles that said the fiddle leaf is out and the olive tree is in, say it isn't so! This is what I will say, a home layered in any plant life is beautiful. I have an olive tree and to be honest it isn't doing well, they need heat and lots of sun. My advice, buy what you love.
via
 What do you think? Is there a trend you are loving this year?
Have a happy day friends!